It is always nice to have a birthday cake that is a hit with teens. This year we had a groovy cake. Follow the pictogram to make your own.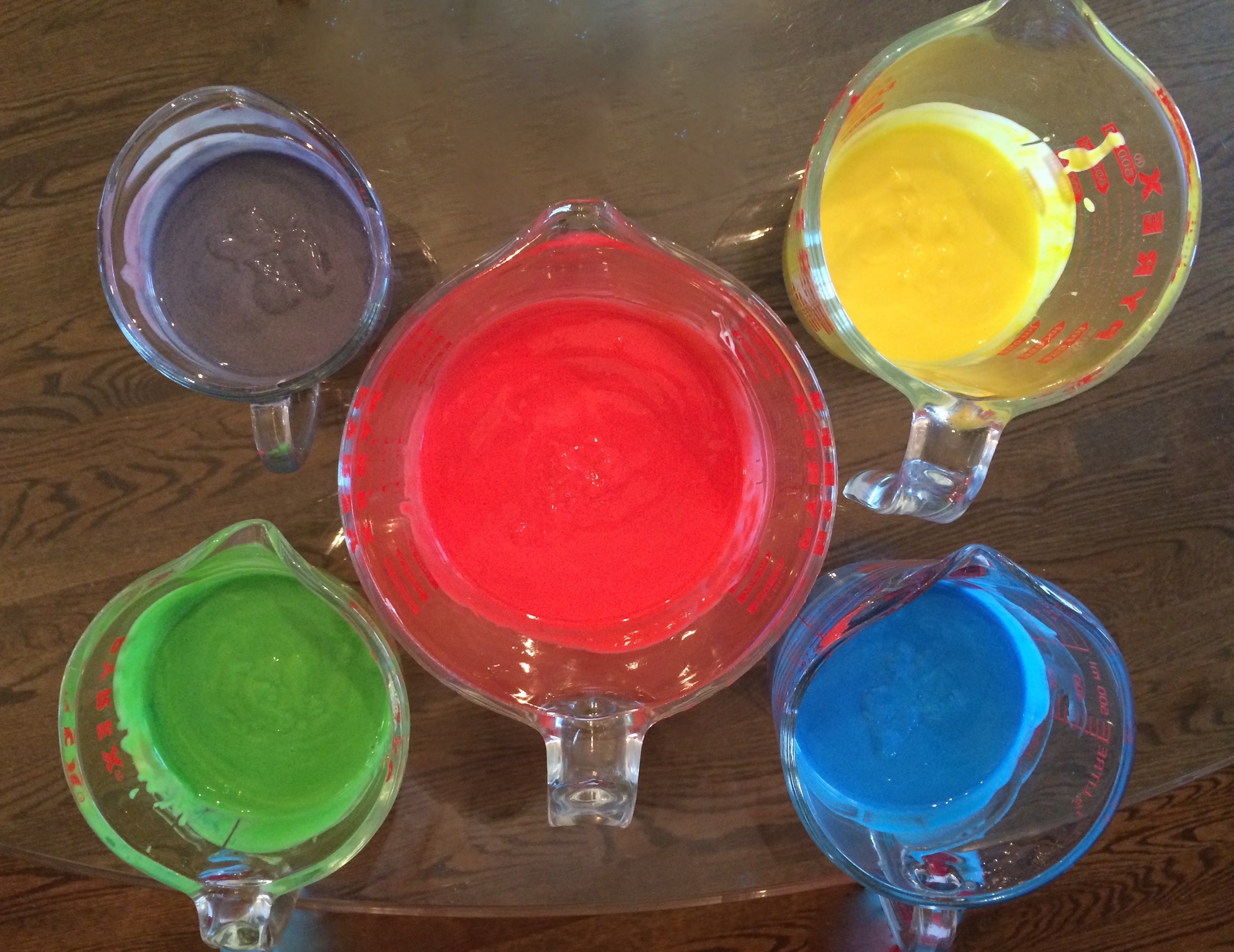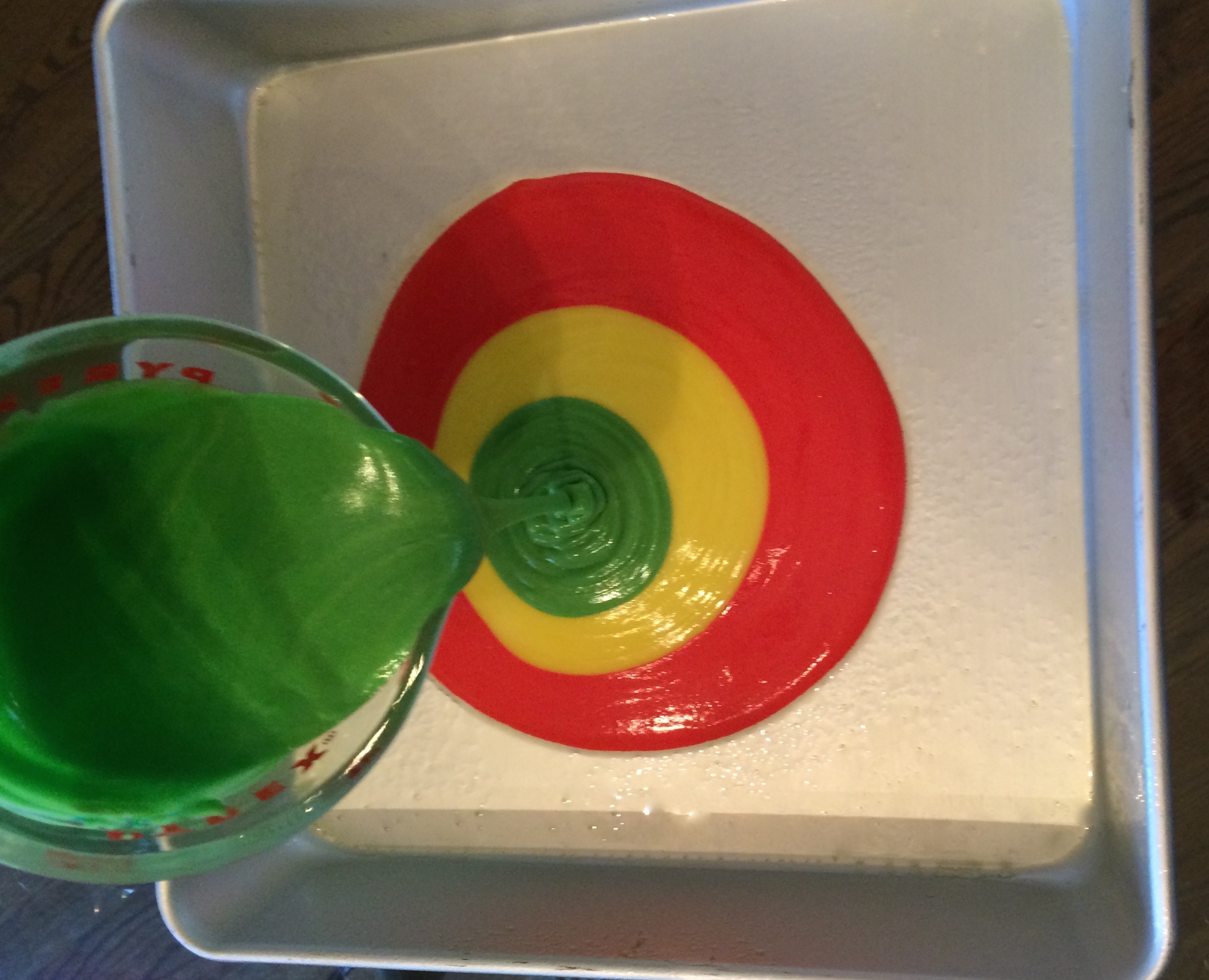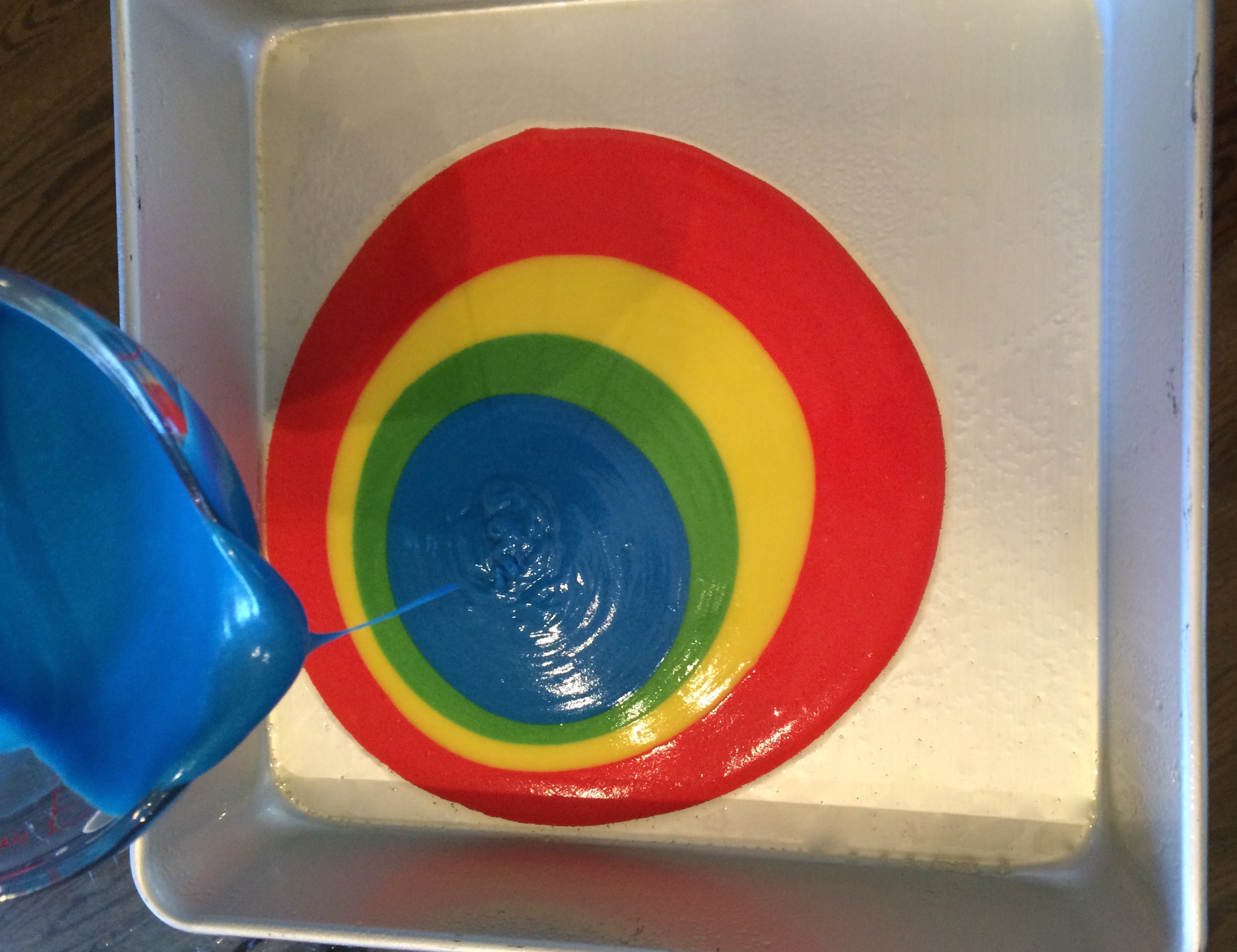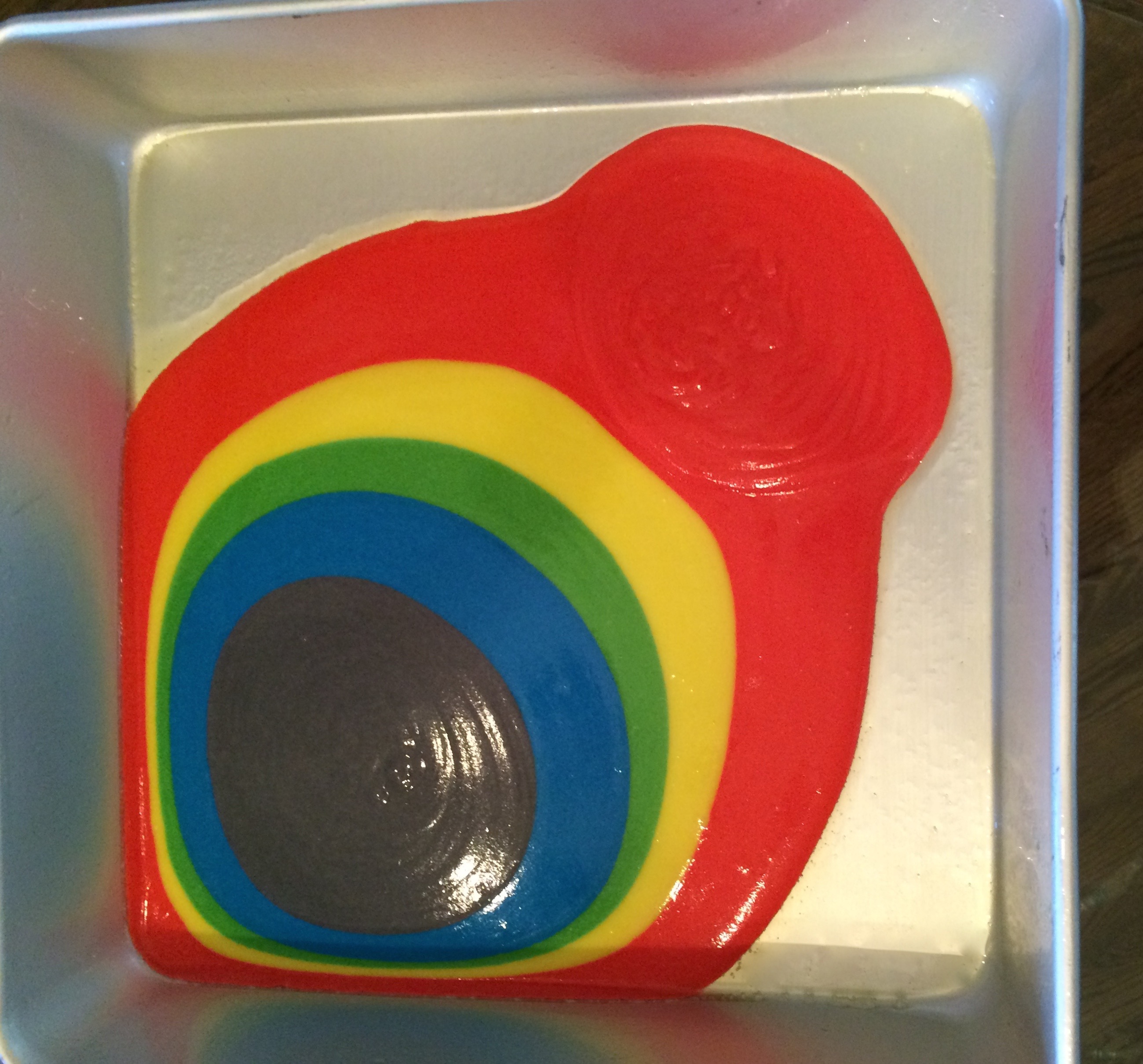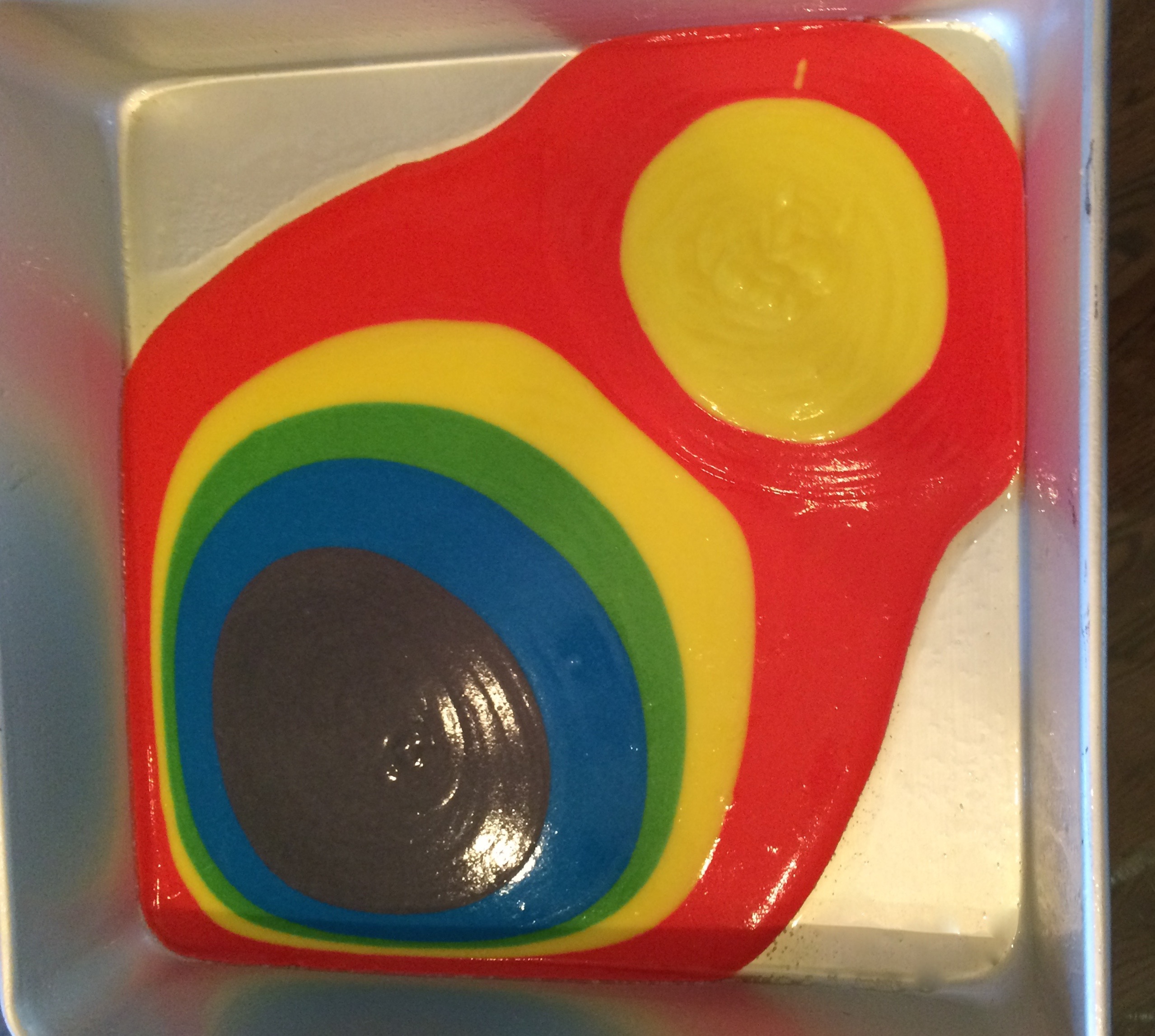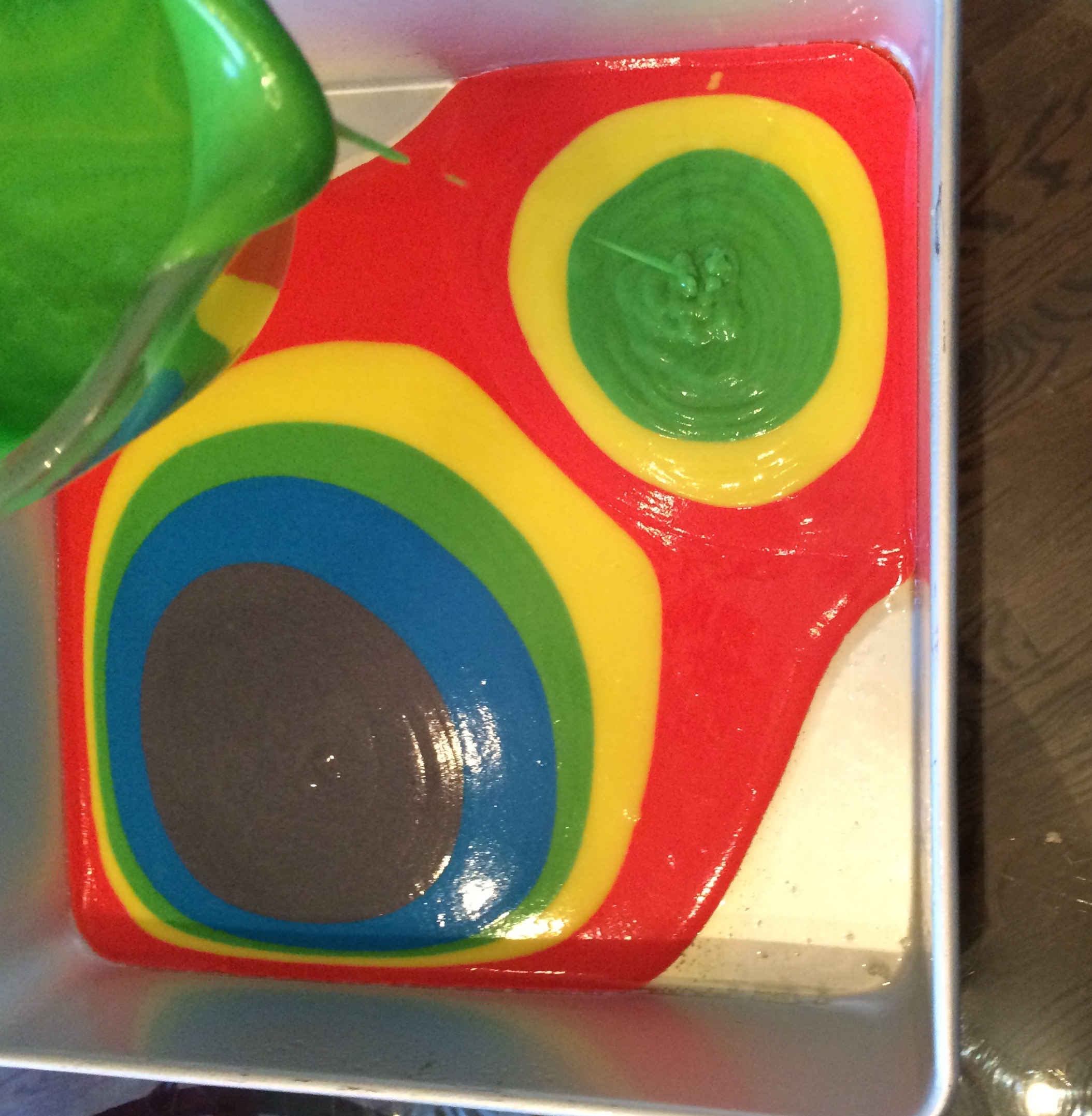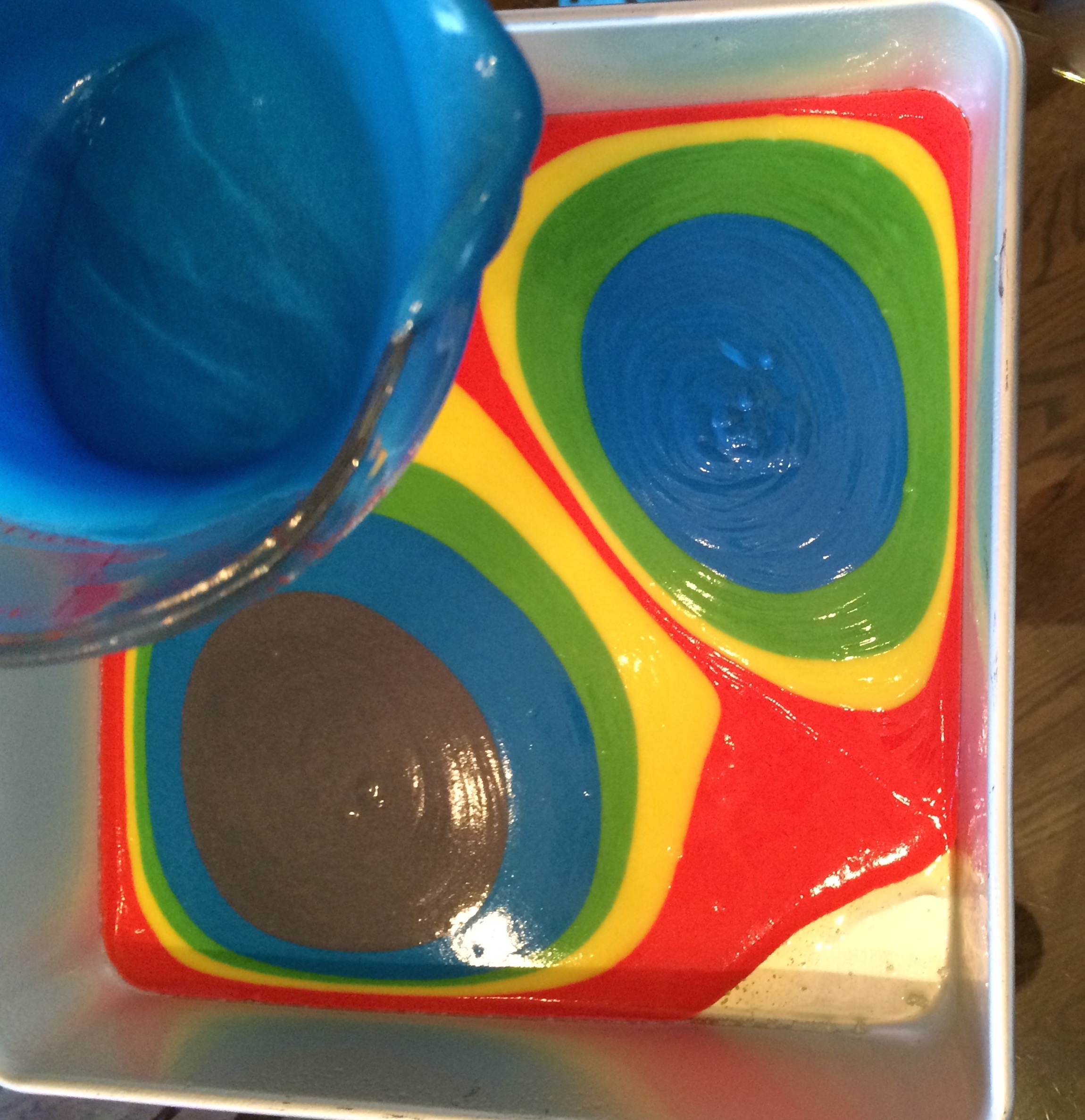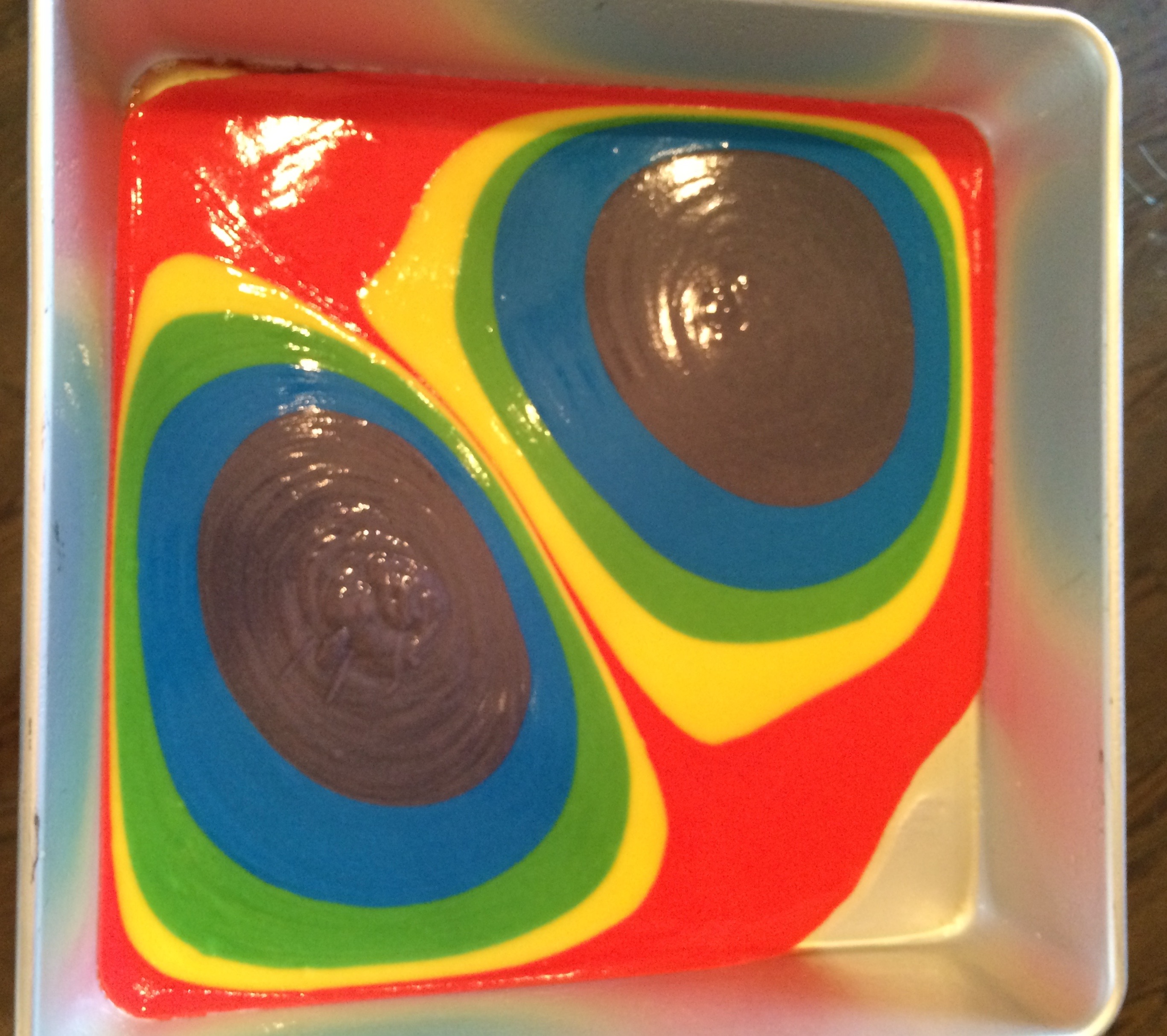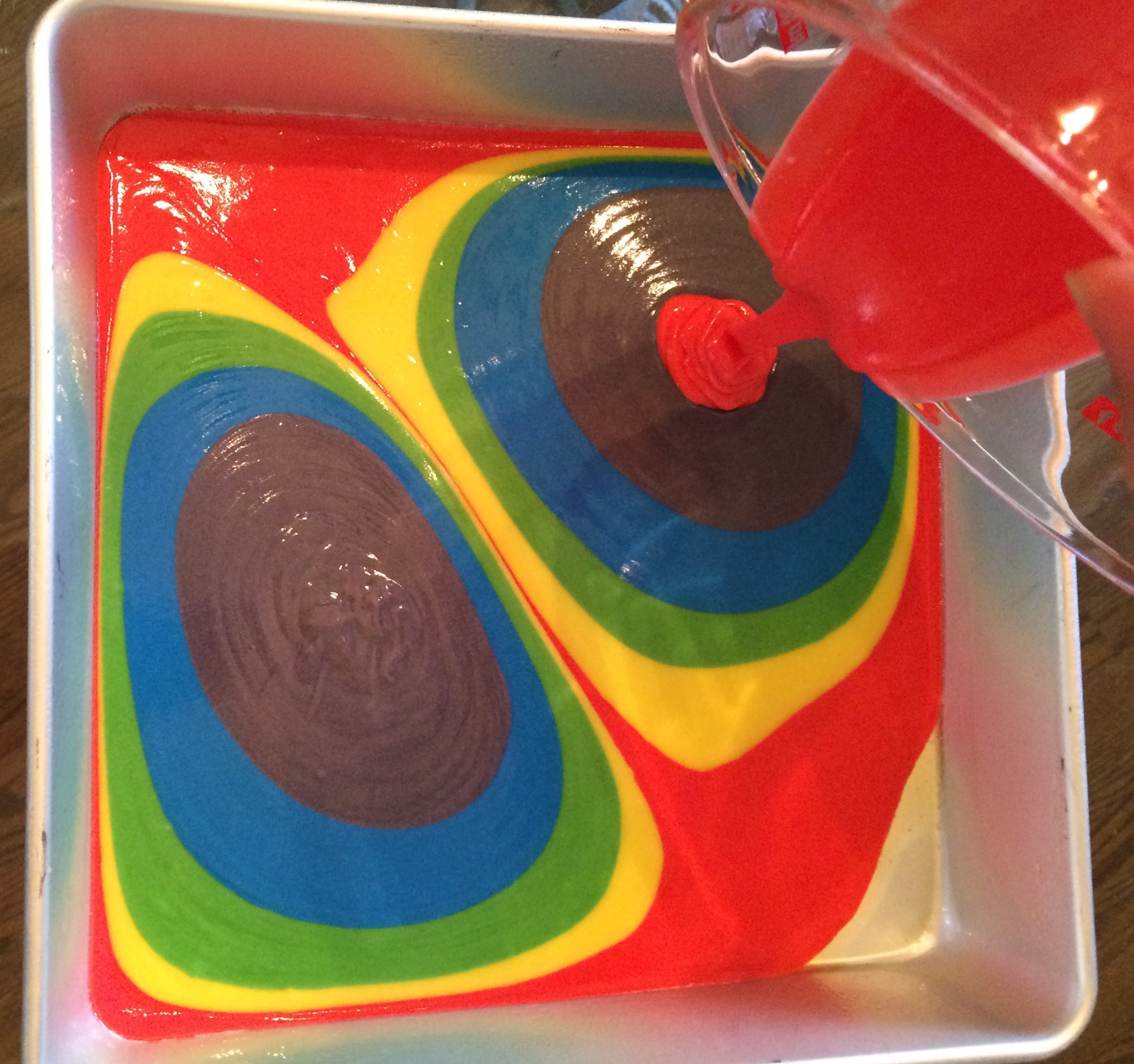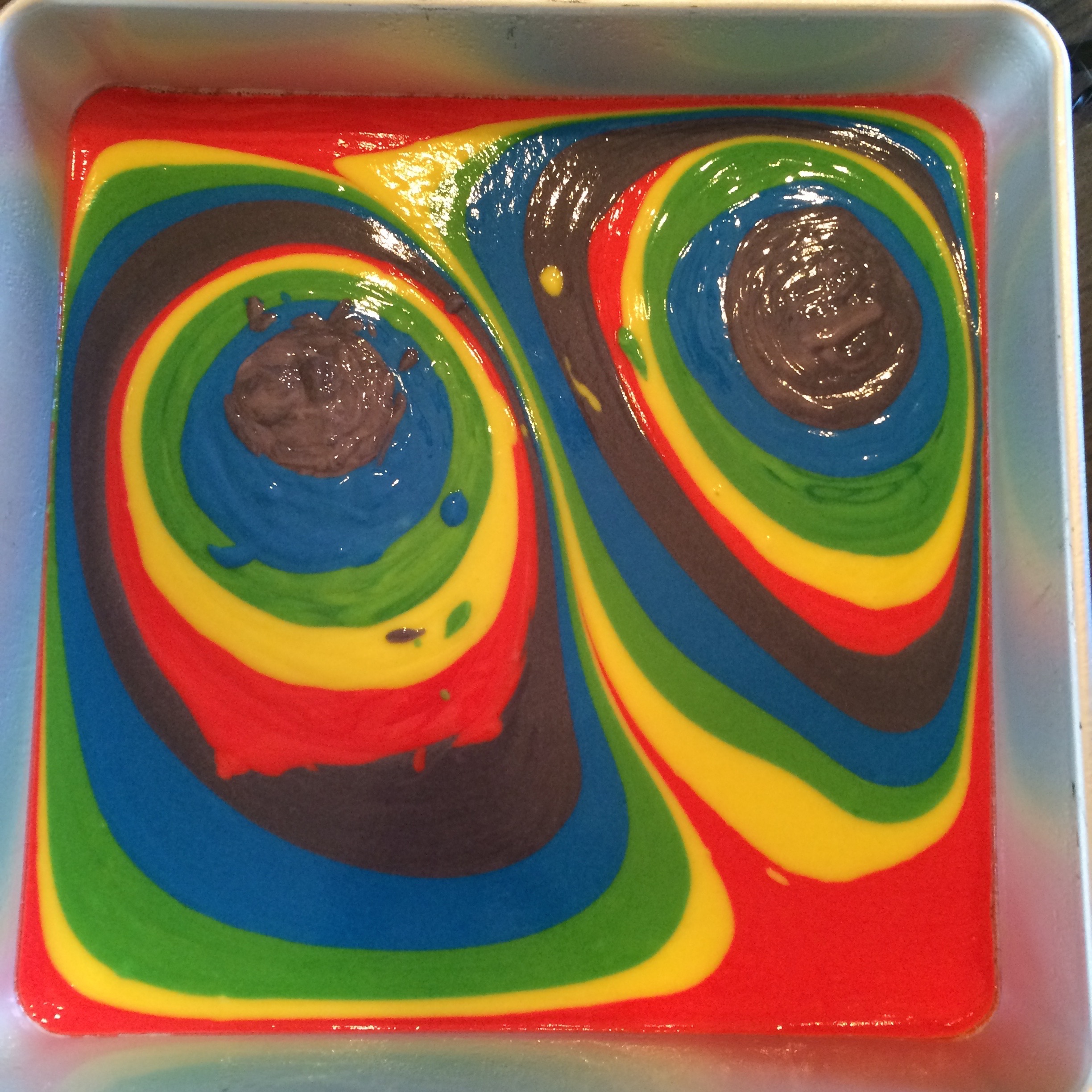 Decorate as desired.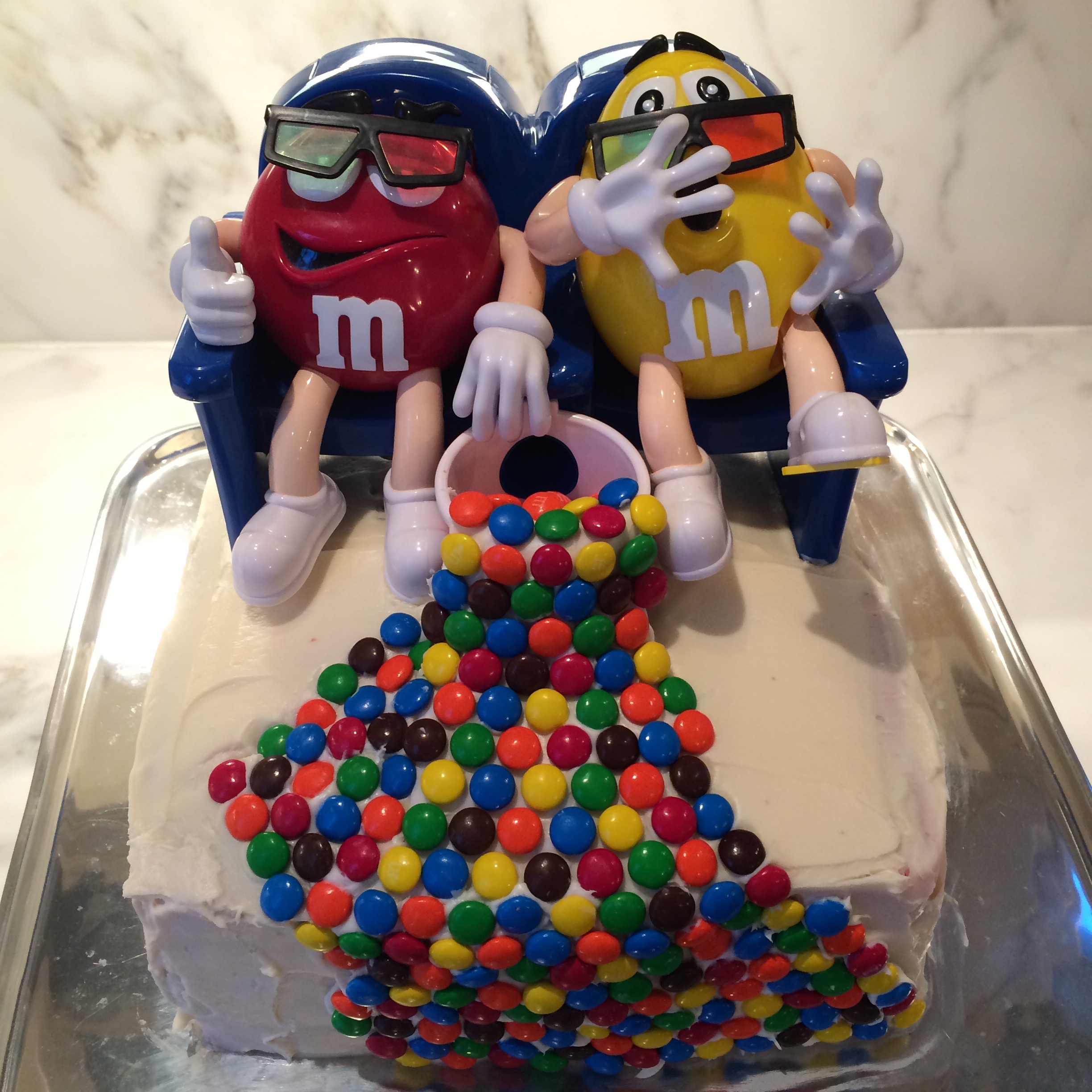 Cut. As you can imagine, I was barely able to get a picture before it was devoured.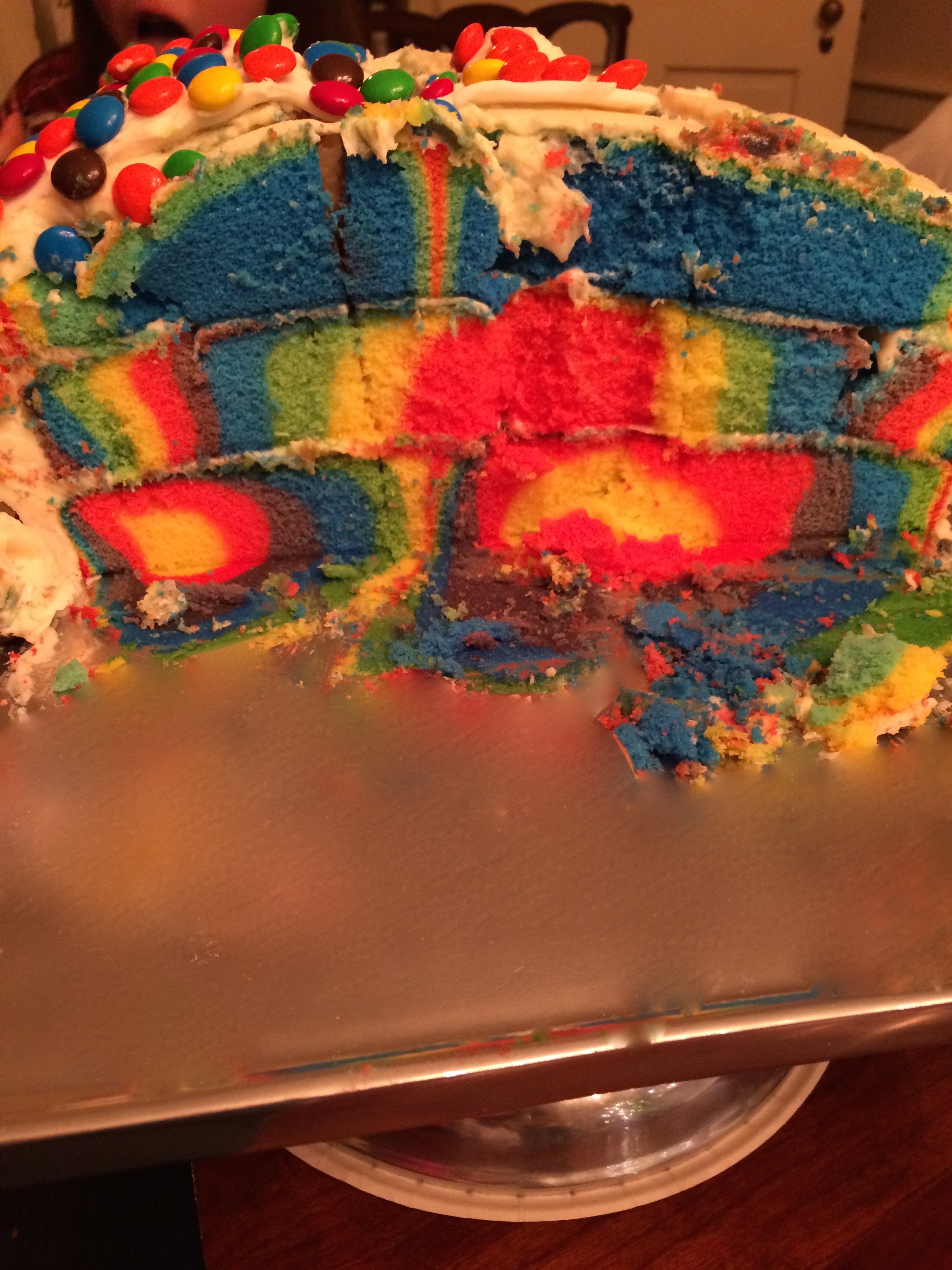 Serve.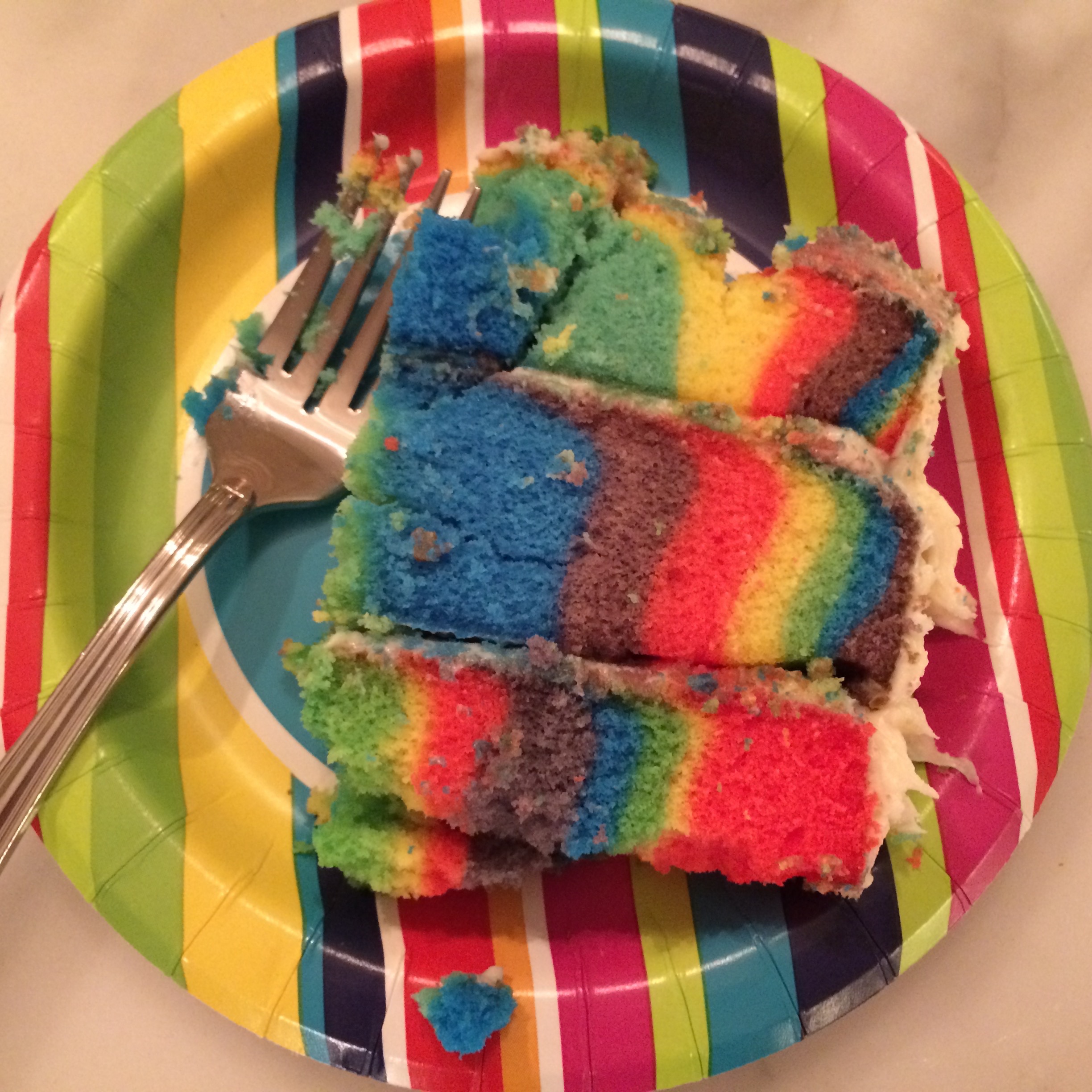 It was a birthday success. Strike one up for Mommy!
Kitchen essentials…
Colors…