A while back I embarked on the task of getting the girls to enjoy nutritious foods in the hopes that as they grew older, they would not have to 'relearn' their eating choices. We started with spinach salads to which I added apple slices, pomegranates, or grapefruits wedges to make it more enjoyable. They eventually learned to eat the spinach, so we moved onto other foods. The Crunchy Fall Vegetable Salad is one such salad that came out of such endeavors and actually one they request often.  Click on the link for that recipe.
This one I call the superfood salad. First wash some baby Kale, I used about 5 ounces.  Regular Kale works too if that is what you have on hand.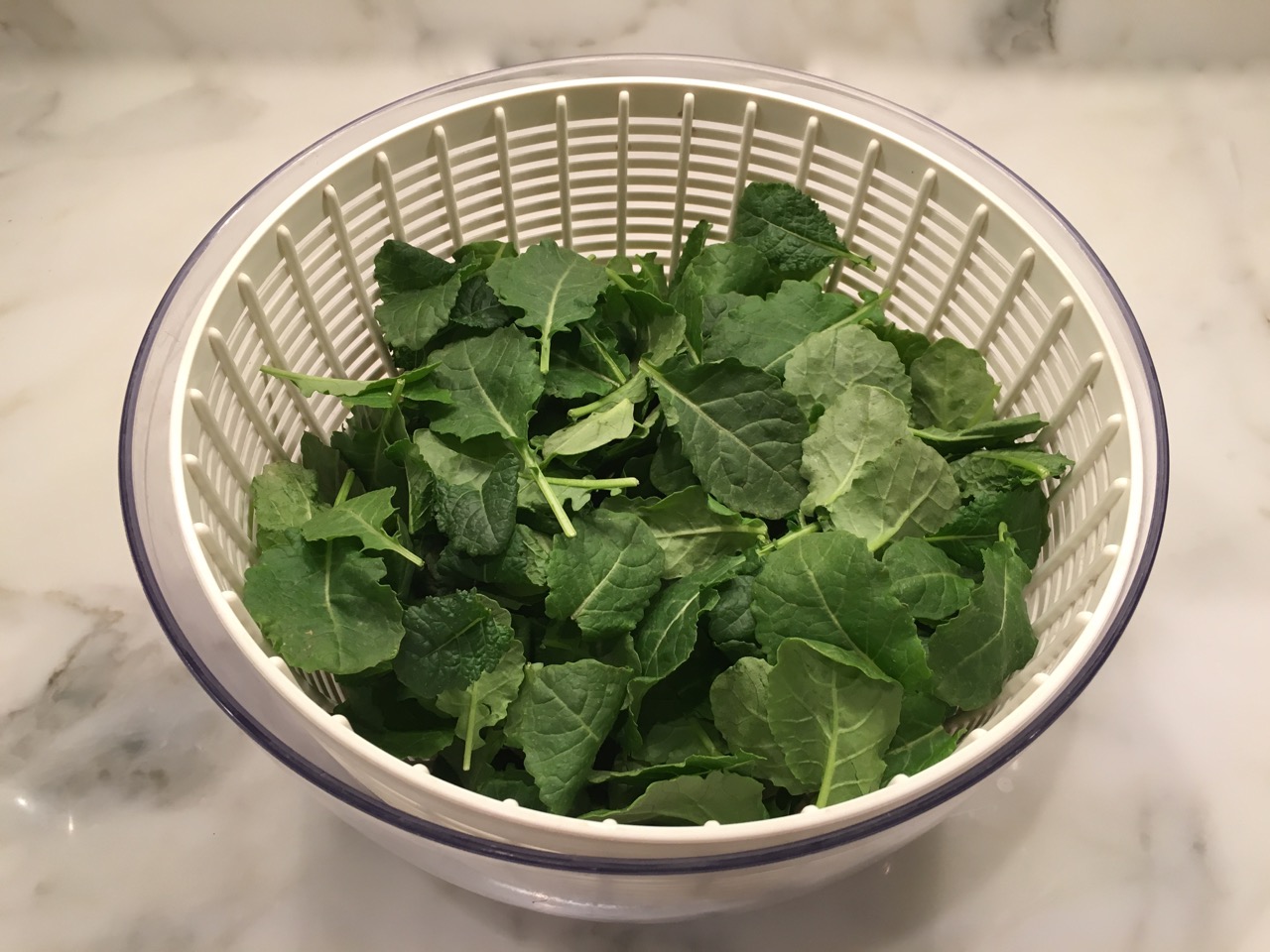 Place in a large salad bowl.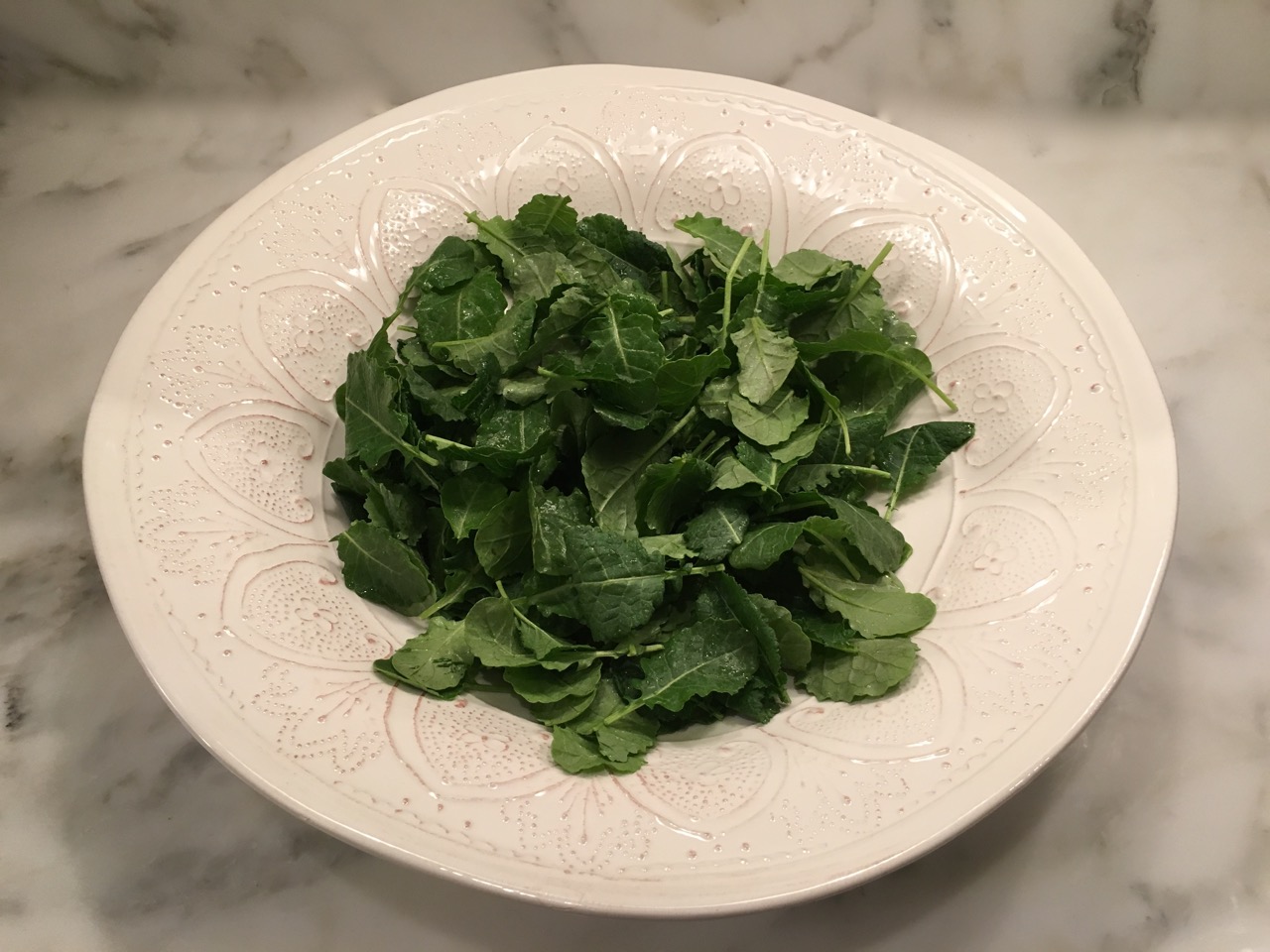 Put the slicing attachment in your food processor.
Cut a small green cabbage in half, then cut into sections that will fit into the food processor chute. Slice.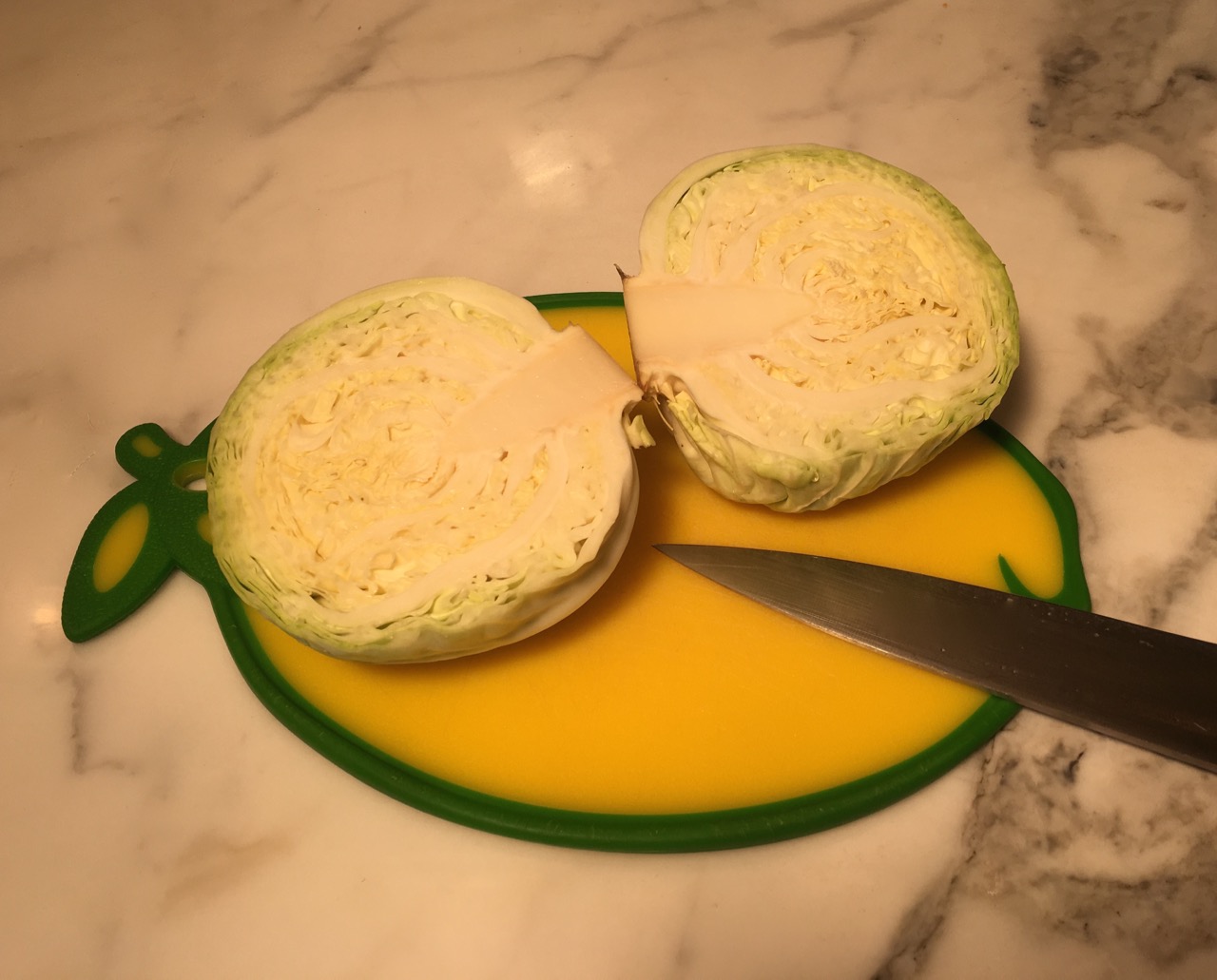 Wash the brussel sprouts. I used about 1 pound. Slice these as well.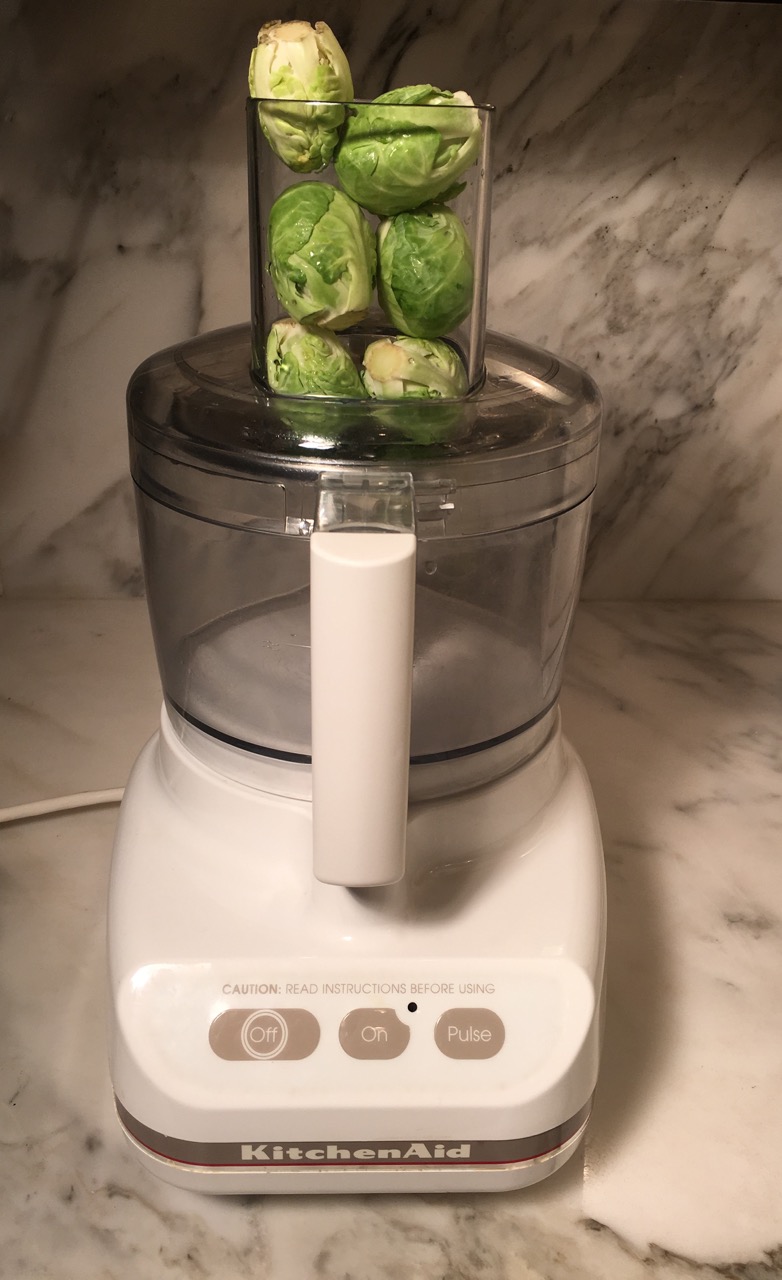 Layer on the cabbage and Brussel sprouts top of the kale.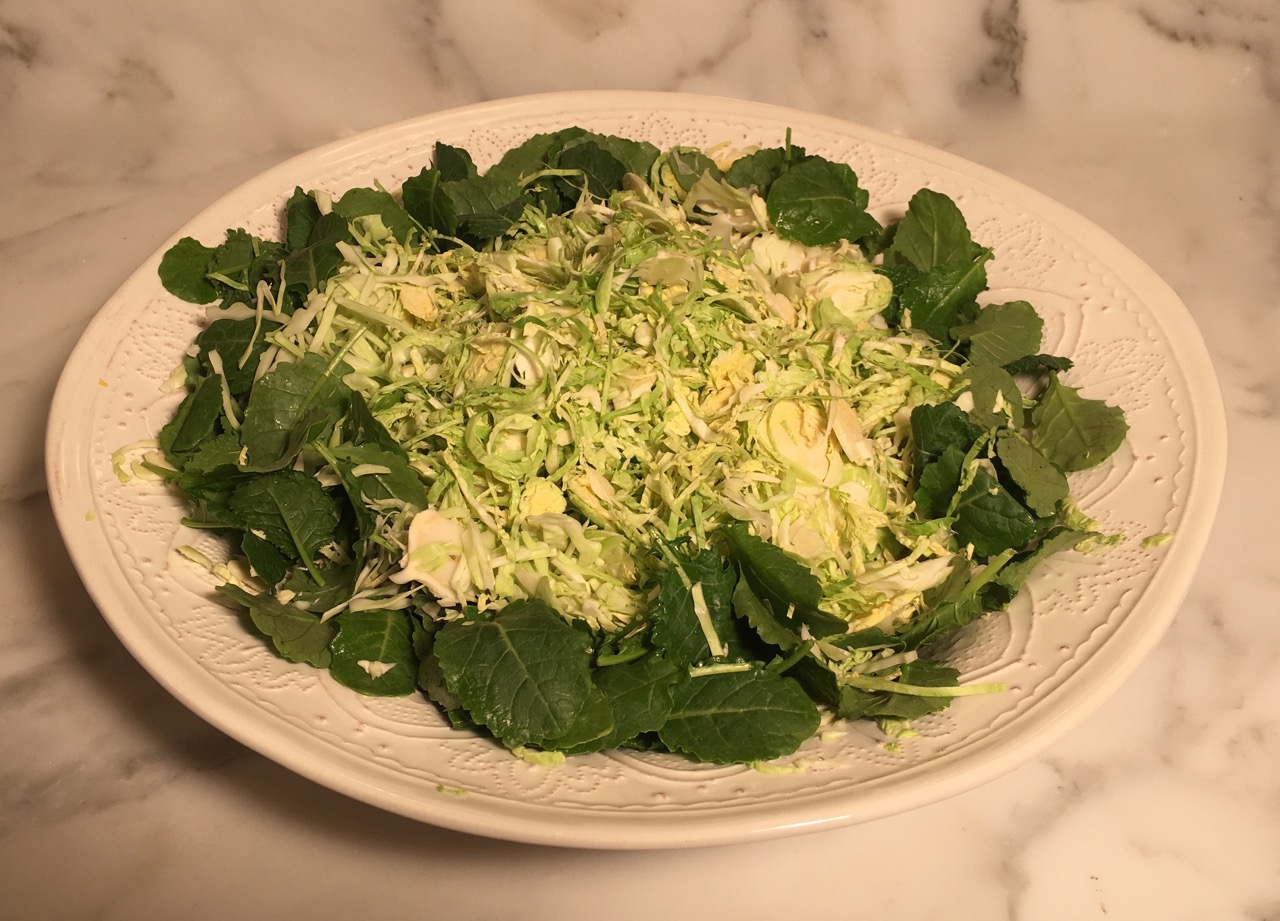 Top with 1/2 cup dried cranberries.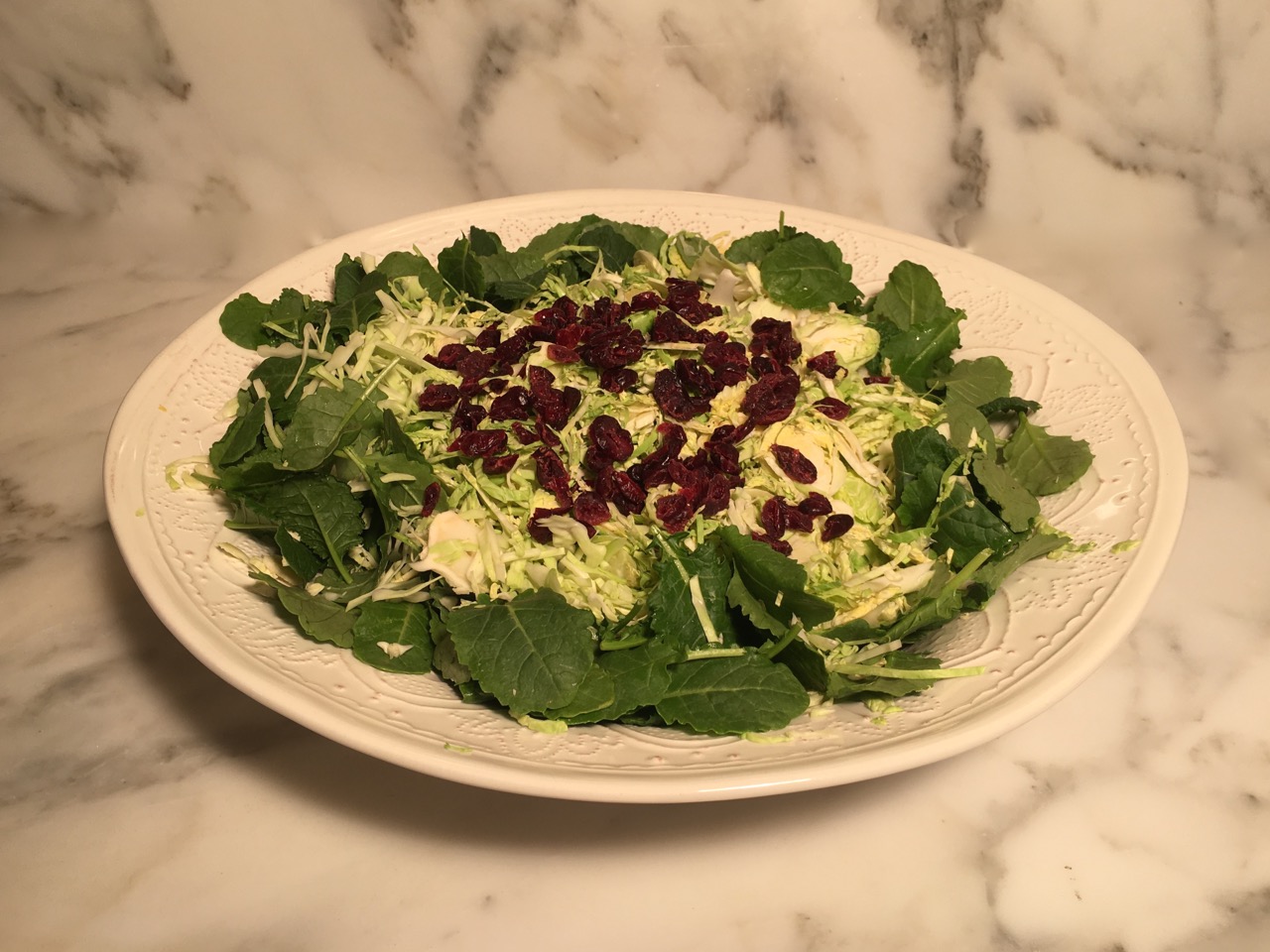 Sprinkel on 1/4 cup pumpkin seeds.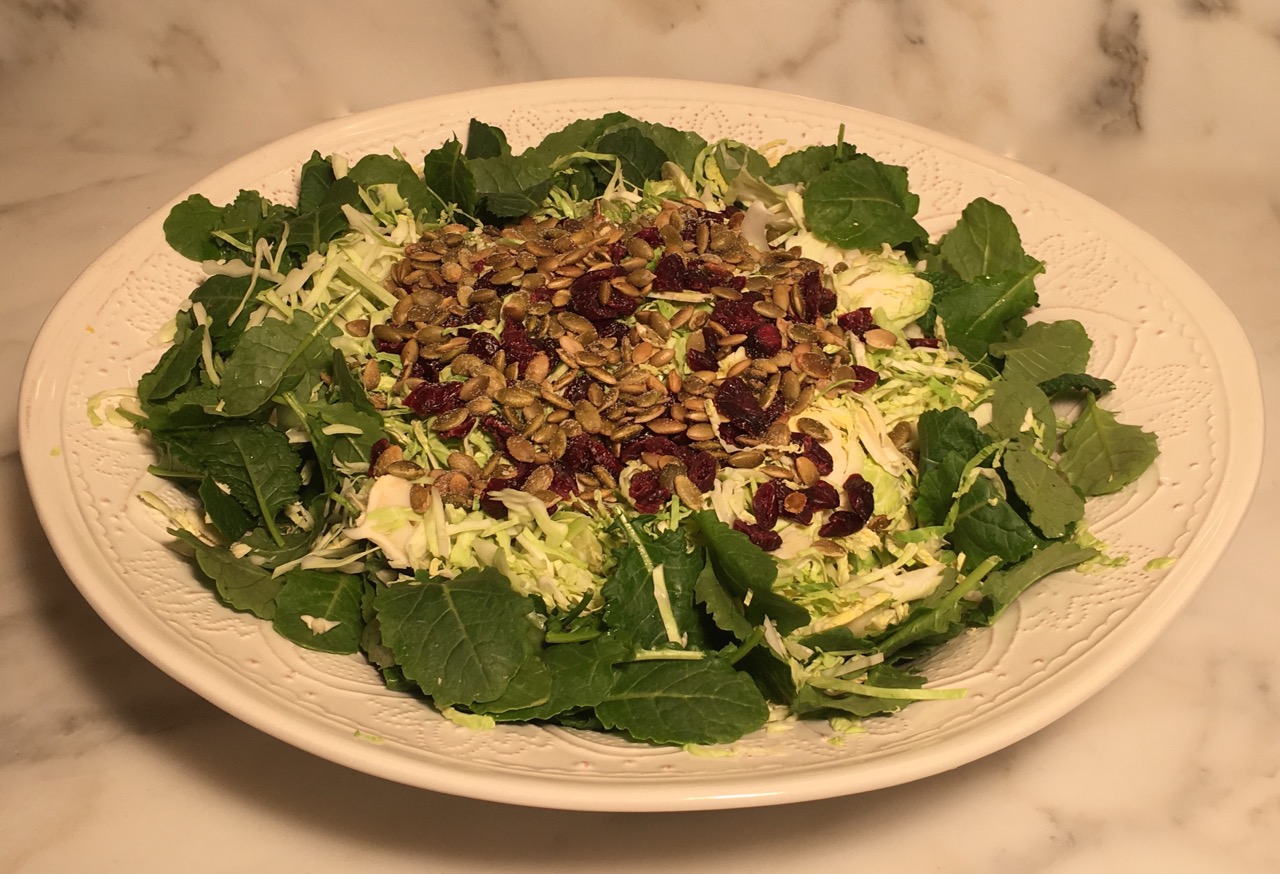 Top with your favorite dressing. I like Poppy seed.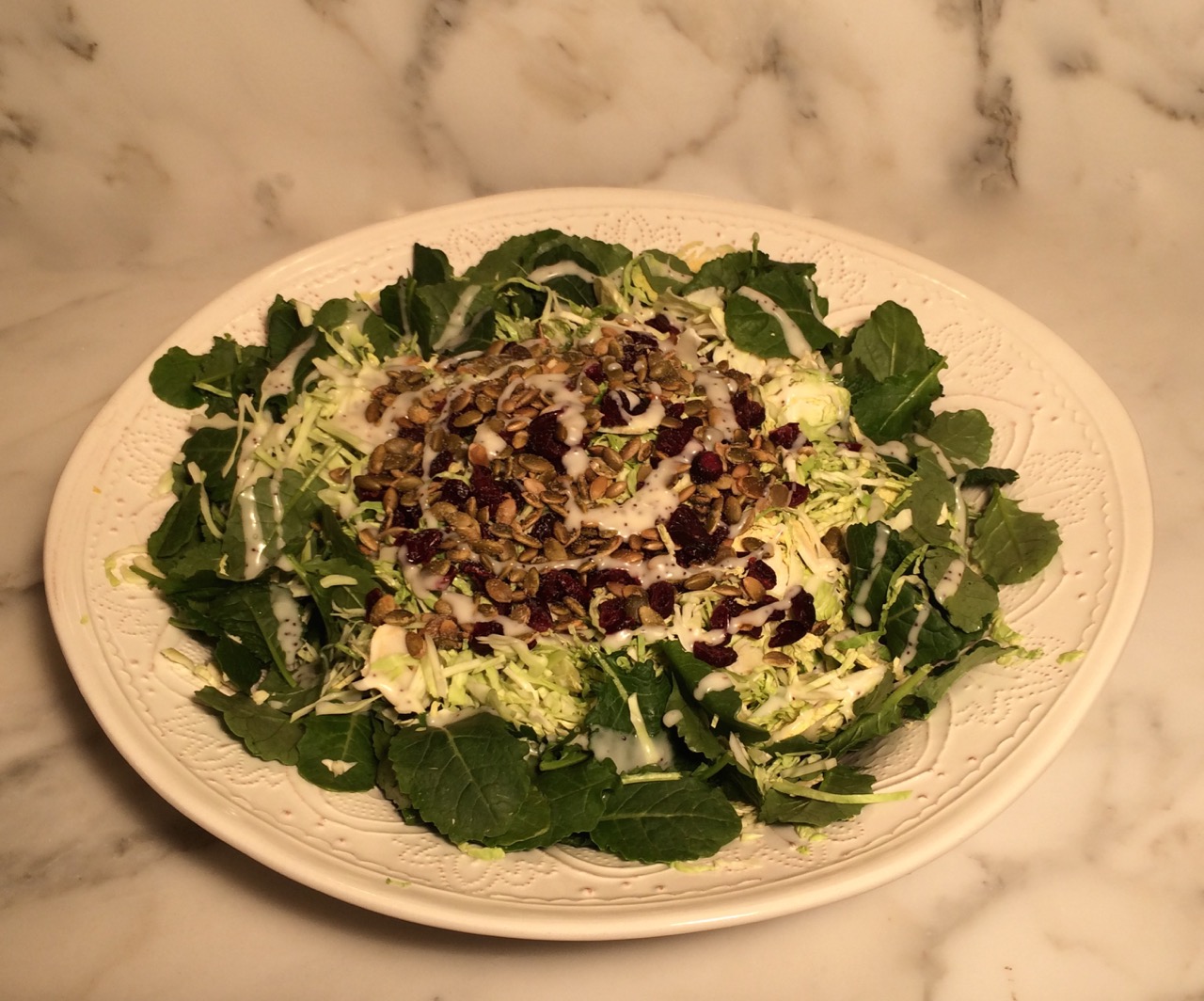 Enjoy.
Make it your own…
Kitchen equipment used is below. If you are in need of or are interested in a particular item, there is an embedded link in each picture below to make it convenient for you to click on the item and get.