As the children get older, it becomes harder to find fun party activities. Fun treats seem to fit the bill no matter what the age. We recently decided to make a make-it-yourself treat bar inspired by a trip to Dylan's Candy Bar in New York.
They featured chocolate covered, candy coated rice crispy treats, twinkies, pretzels, cake pops and Loli barks…
As well as graham crackers, triple marshmallows, pretzel rods and Reece's peanut butter cups…
To make your own first melt chocolate on the stove in a double boiler. You can later transfer it to a fondue pot for a lovely presentation.
Gather round the base items. We choose pretzel rods, rice crispy treats, marshmallows, and Oreo's.
Then assemble the desired toppings, we choose mini M&Ms, toffee bits, Andee's thin mints, butterscotch chips…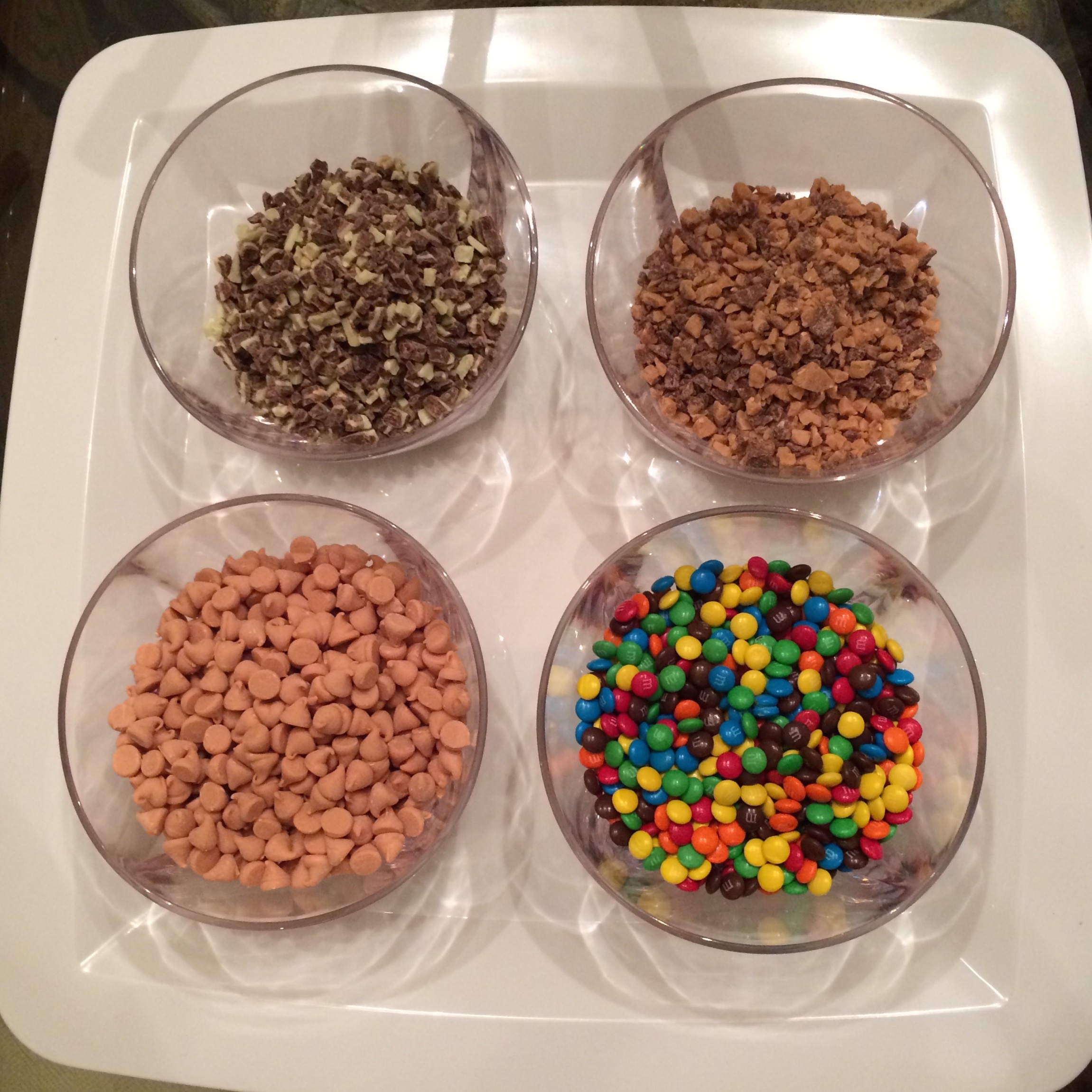 Reece's pieces, mini York peppermint patties, mini Kit Kat's, and red velvet candy corns (they taste the same as the yellow and orance candy corns if you were wondering as we were.)
Add a tray of flavored sugar, cinnamon red hots, crushed candy canes, and sparking sugar crystals and you are set to go.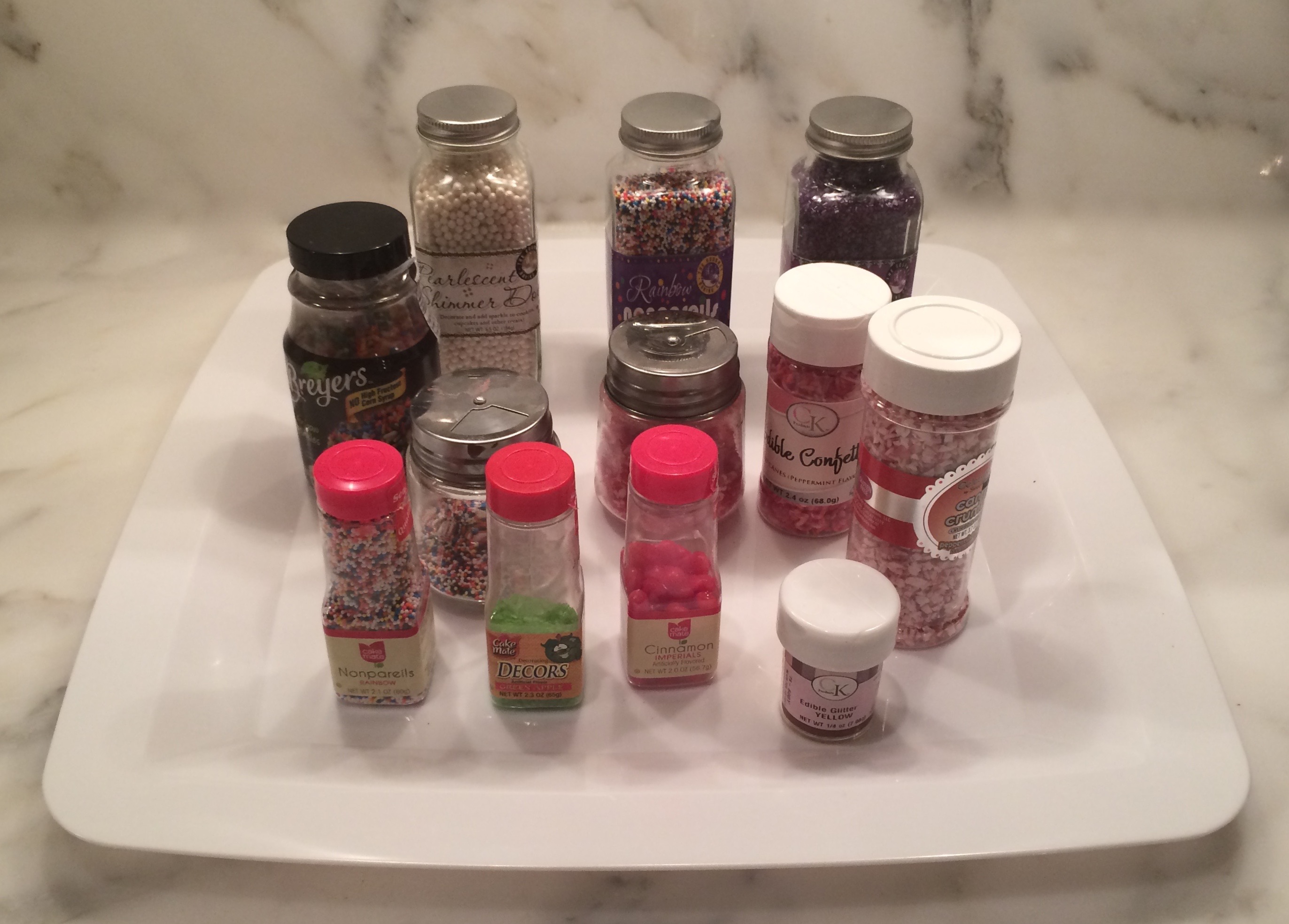 I made a few as examples (and really because it was fun) to put on the table for the kids…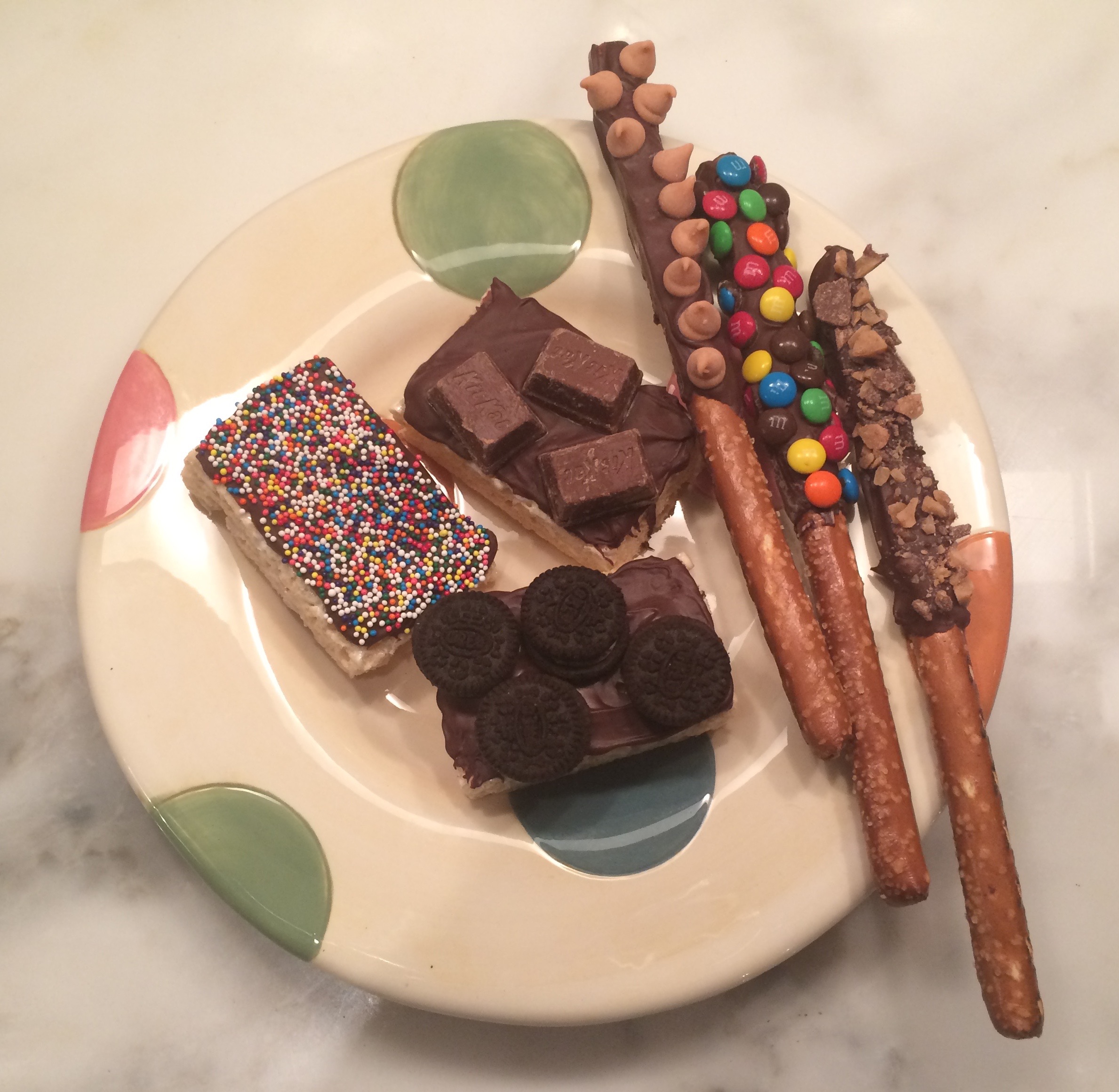 And I couldn't resist these either…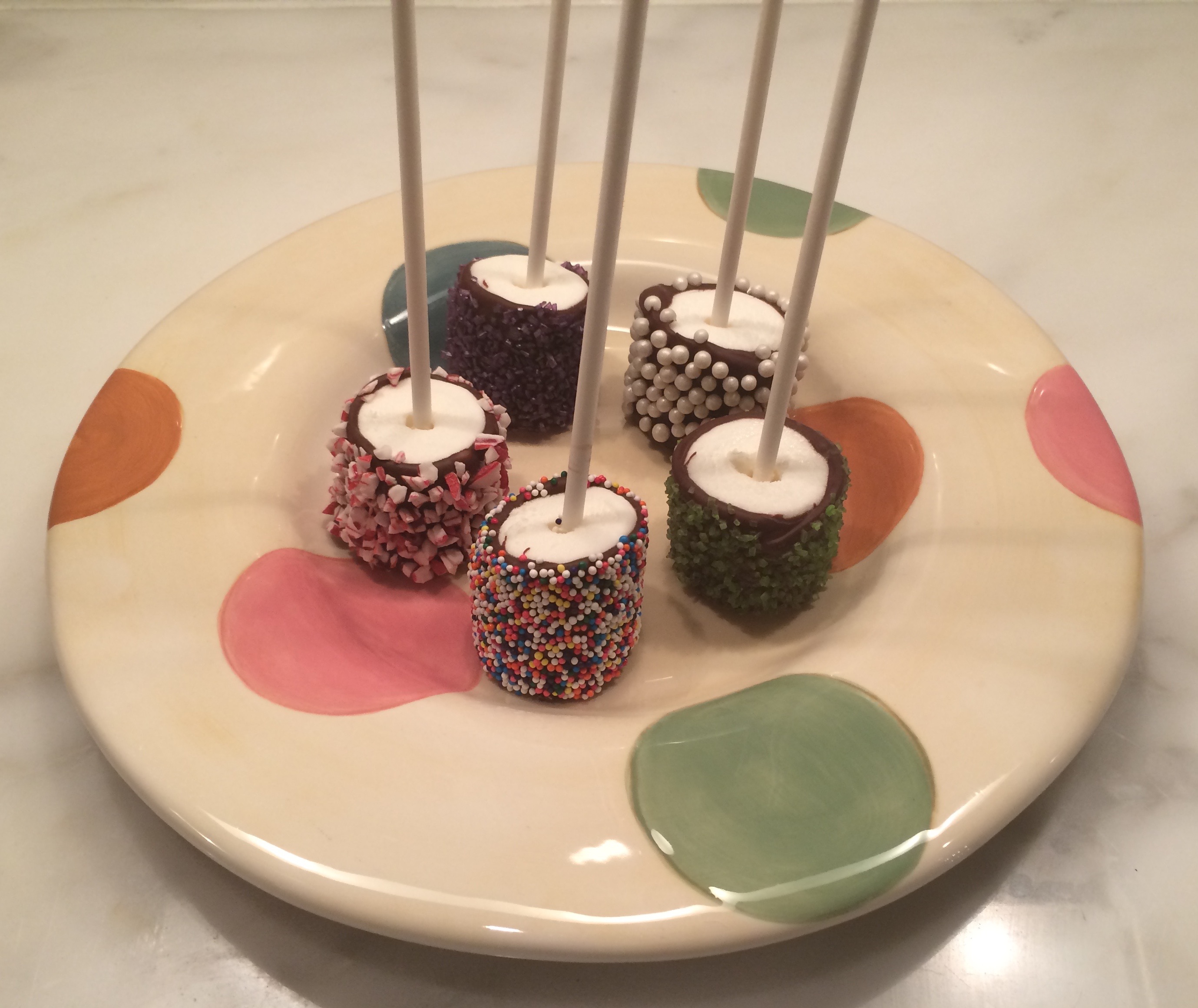 Putting it all together…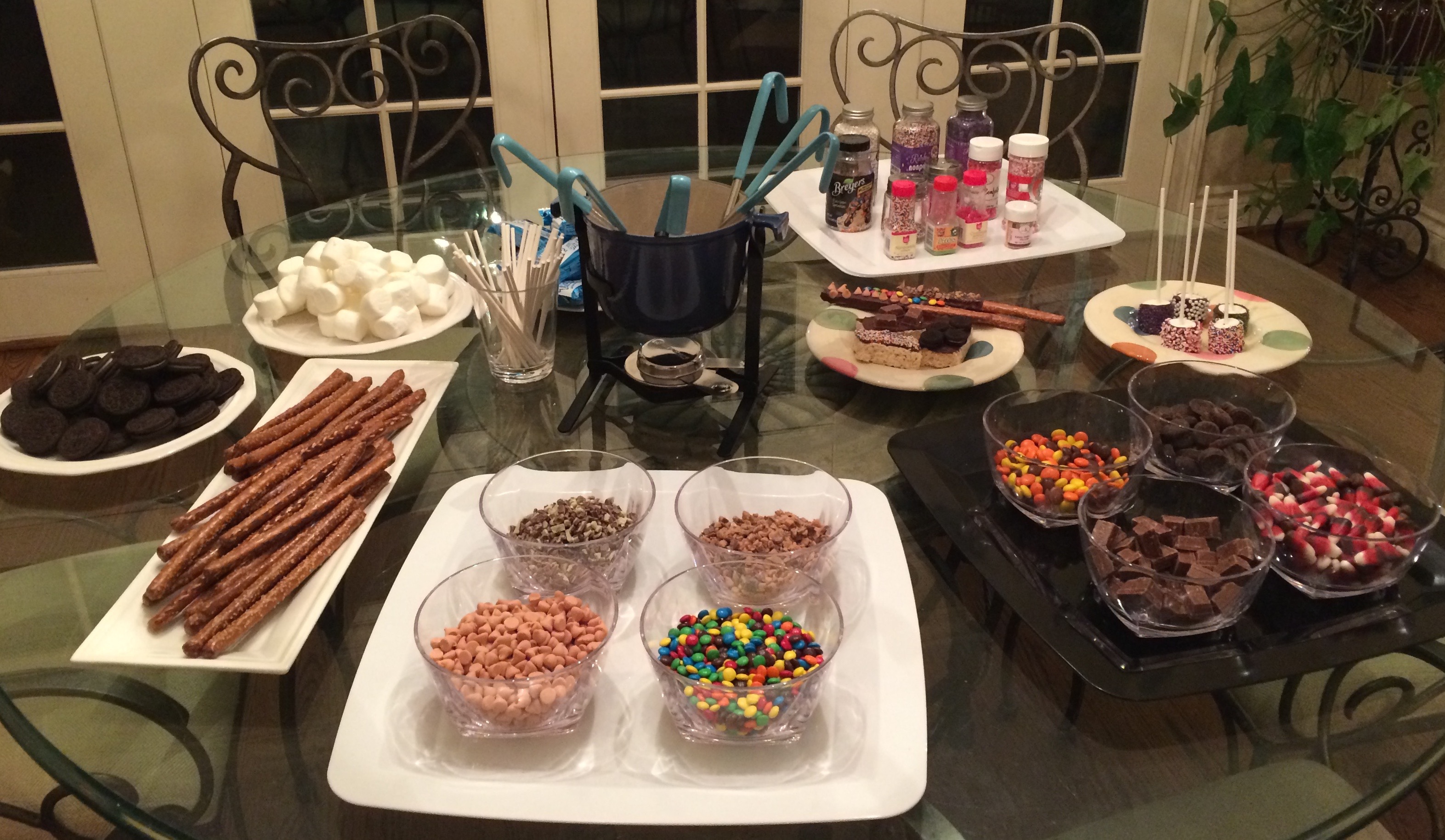 Some child creations.  As you can see good ingredients always makes for good food…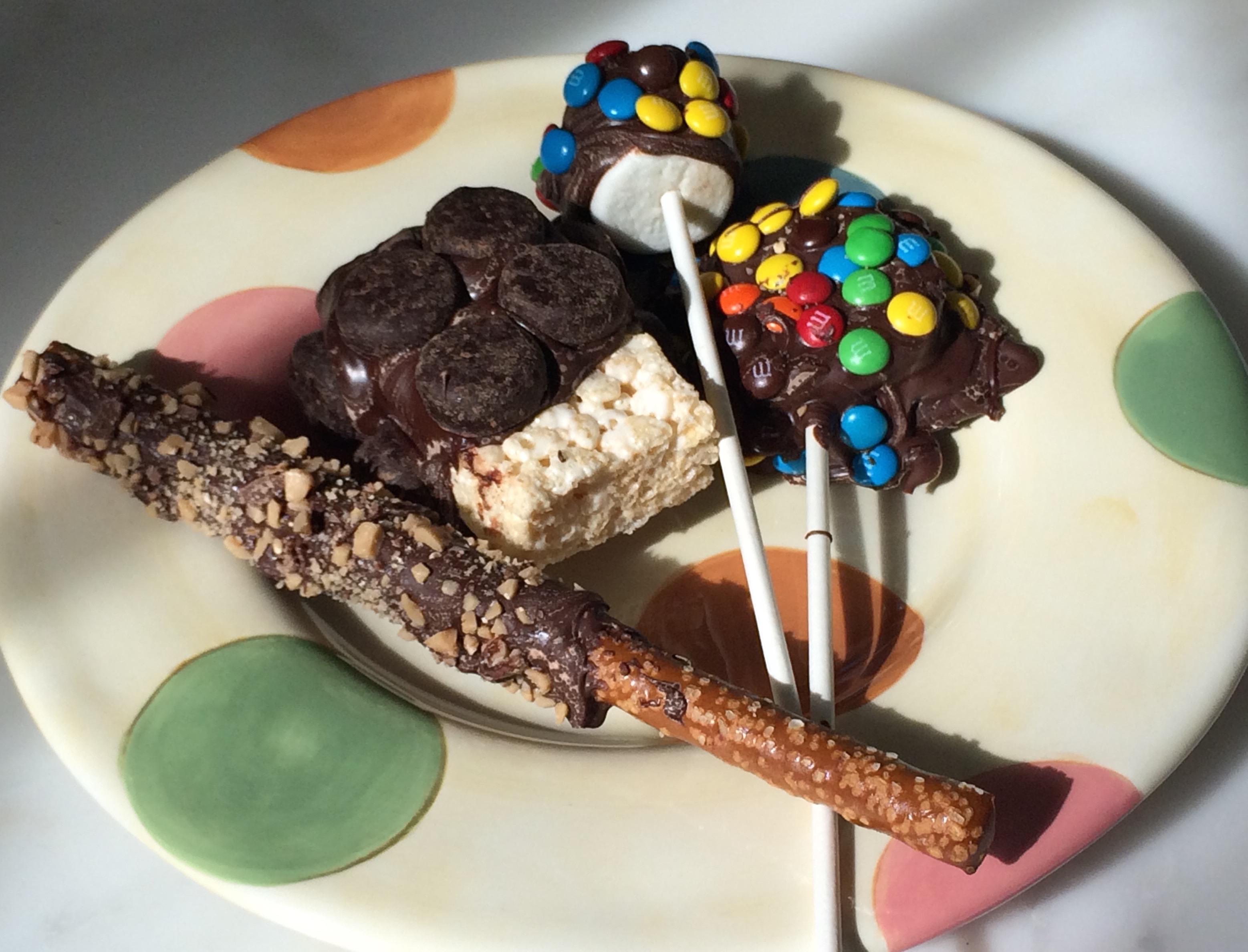 We have also placed the topping on a Lazy Susan to good effect.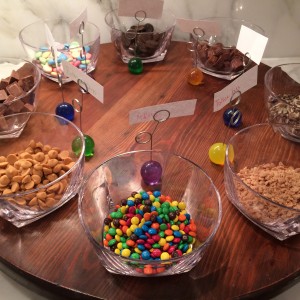 Top it all off with a Groovy cake, you can click on the link!
Below are some recent finds, if you are interested in a particular item, there is an embedded link in each picture below to make it convenient for you to click on the item and get in time for your next event.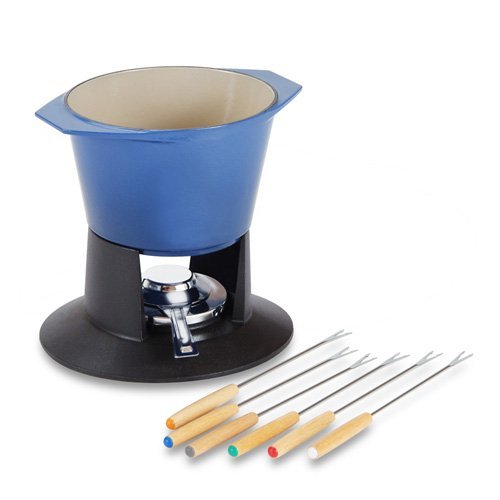 For an elegant presentation…