Nature is always an inspiration.  Several years ago I designed a Fairy Garden Room for a seven year old. Inspired by her love of the outdoors, we took a fallen tree branch from her yard and suspended it from the ceiling over a reading loveseat. I adorned it with small birds as part of the decor. I recently happened upon a similarly wonderful idea at a trade show.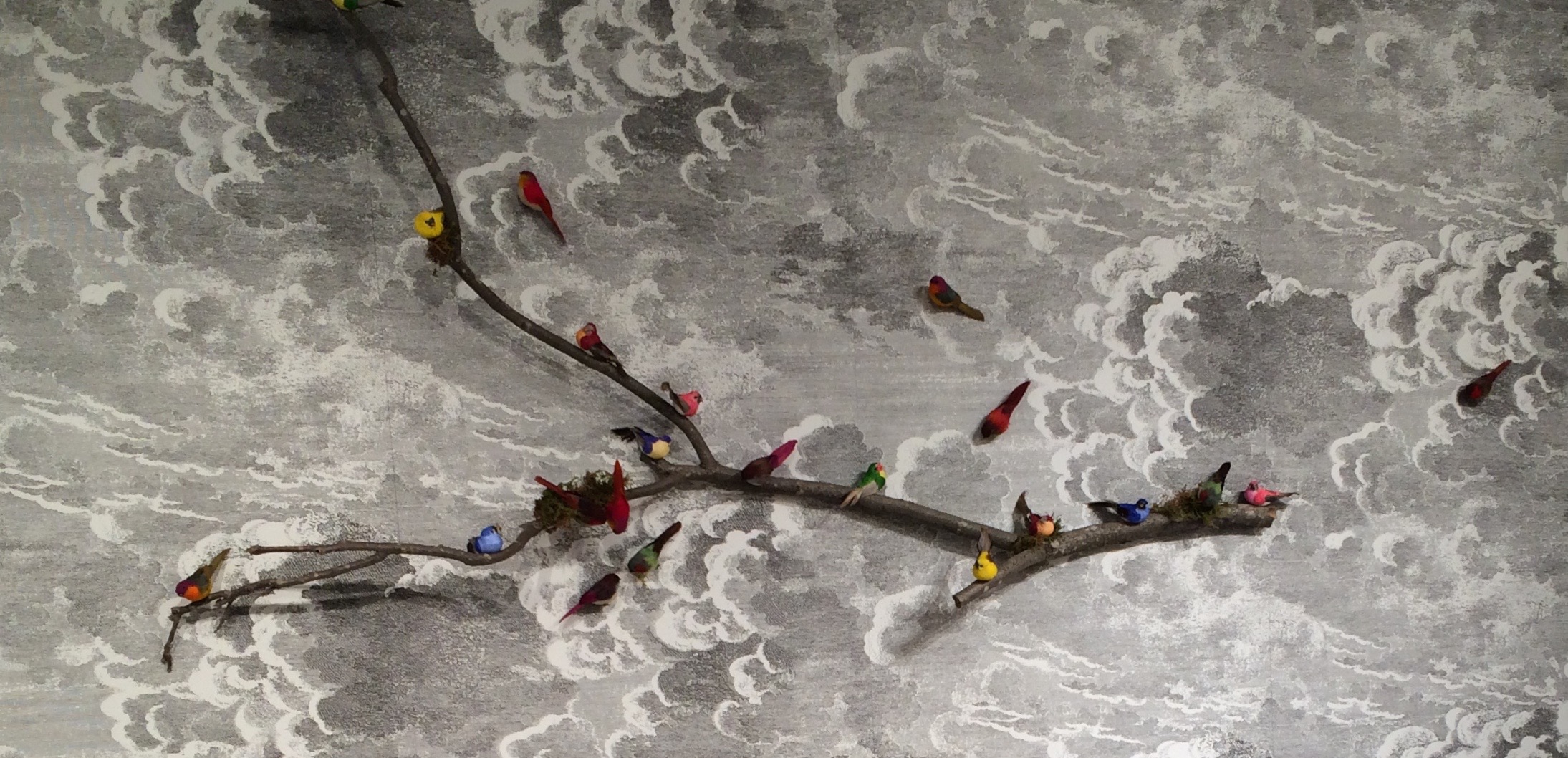 Instead of suspending the branch overhead as I did, they placed it directly on the wall.  This works well if overhead space is at a minimum or ceiling heights are low. It also works well if you need a focal point for a large wall.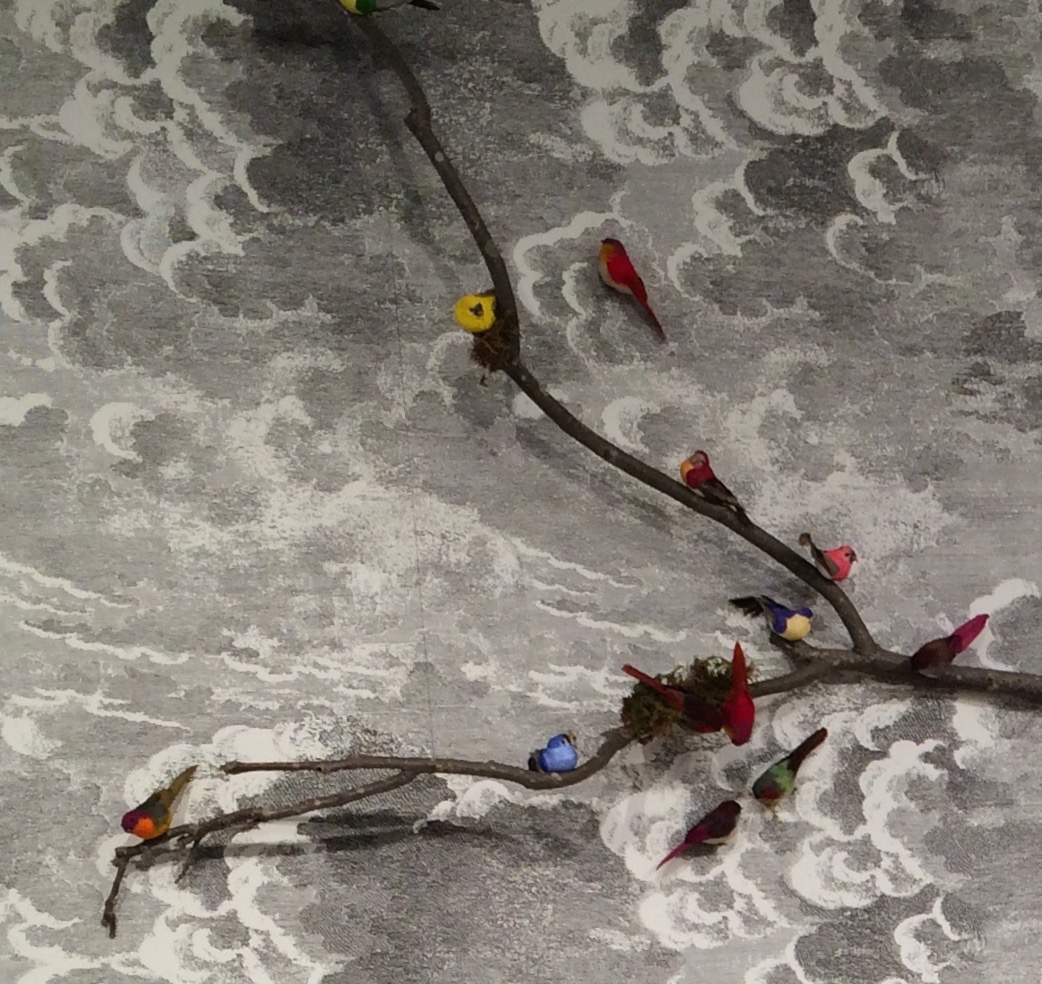 They then adorned it with small birds and a nest. Vibrant birds with colors inspired by nature work well.
It looks great with the swirling paper as a back drop that intimates the presence of clouds. It makes a stunning focal point, particularly in a room with few windows. It is stunning on its own, but truly spectacular adorned with the bright pop of birds overhead. The paper is lovely in a guest room or sunroom, a more whimsical one would be fun in a child's room. See source below.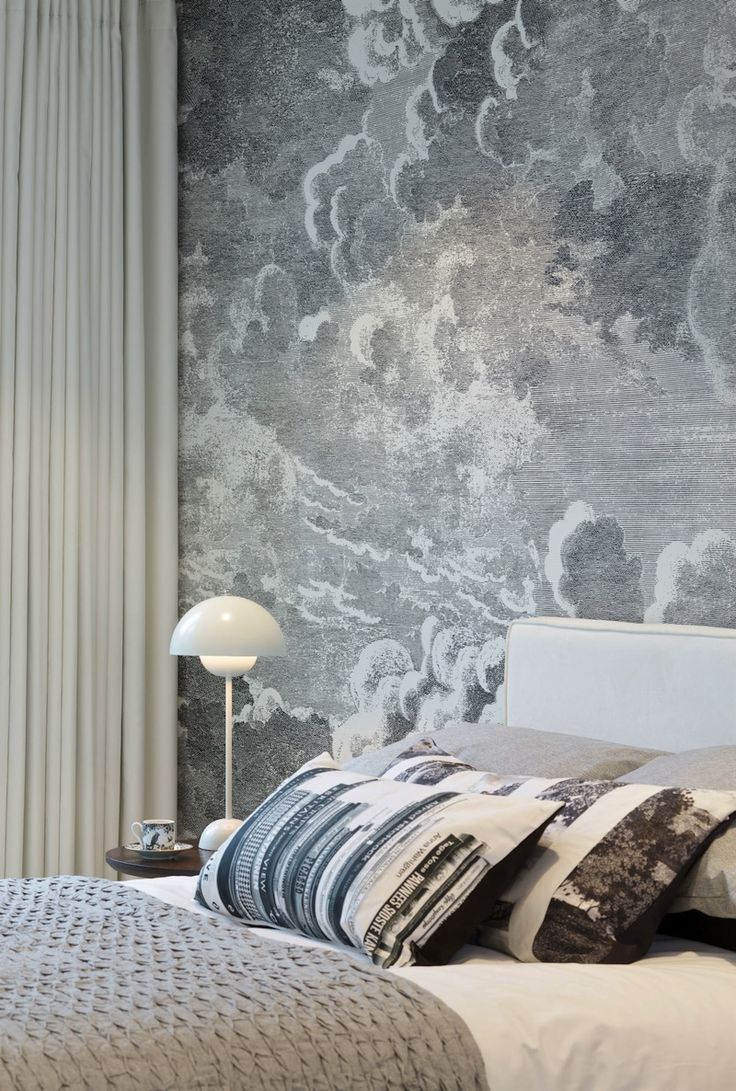 A daybed makes a wonderful place to relax and enjoy a book.  Pile it down with pillows and make a sumptuous reading nook.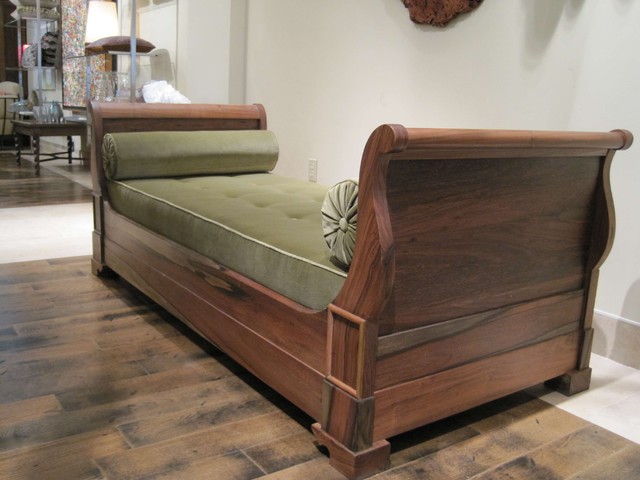 The pillows used above, add vibrance without being overbearing. They can also be easily changed out seasonally if desired. Layer different colors and textures to get a rich look with depth. Mix florals, strips, and repeating patterns. Be sure to add at least one or two velvet pillows as well. They add a sumptuous bit of luxury as does a monogramed pillow.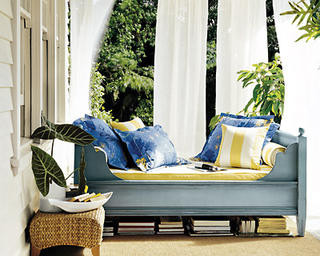 Make it your own…
Below are some recent finds, if you are interested in a particular item, there is an embedded link in each picture below to make it convenient for you to click on the item and get in time for your next garden make over project.
Birds…
Wall covering…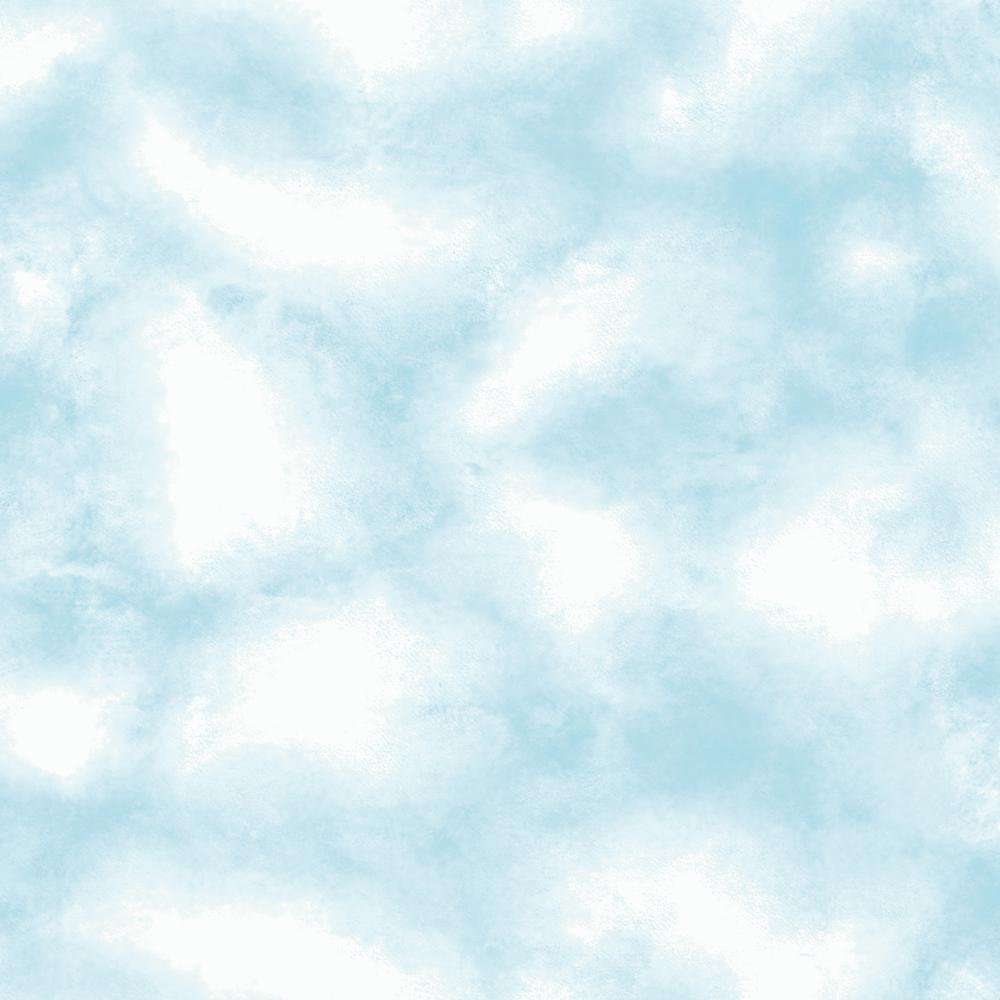 Daybeds whether upholstered in fabric or leather or ornamental iron all look fabulous…
Pillows…
Feature cloud wallpaper by Fornasetti at Cole & Son. Images from pintrest, houzz, and johnsonsuzie.