This time of year it's alway hard to figure out what to wear. We want to wear fun spring clothing, but sometimes the weather is still quite chilly intermittently. Layering is definitely the answer.
I love the look above from Michael Kors, especially the pants. It was featured on the runway as PJs.
What are Palazzo Pants/Trousers?
The model above is wearing Palazzo pants . These are long loose trousers that flare from the waist, which differs from bellbottoms pants which flare out from the knee. They are very versatile and can be dressed up with a jacket for evenings out or dressed down with a long tunic as streetwear to anything in between.
Taylored and embellished with brass buttons, they assume a nautical flare. Loose and flowing as a maxi.
In pastels for the summer.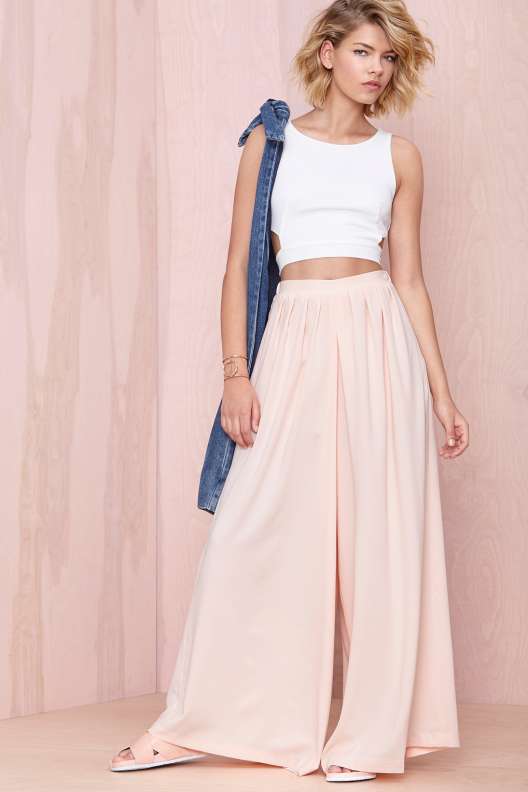 Here used to full effect over a swimsuit. This outfit would look great at any beach club.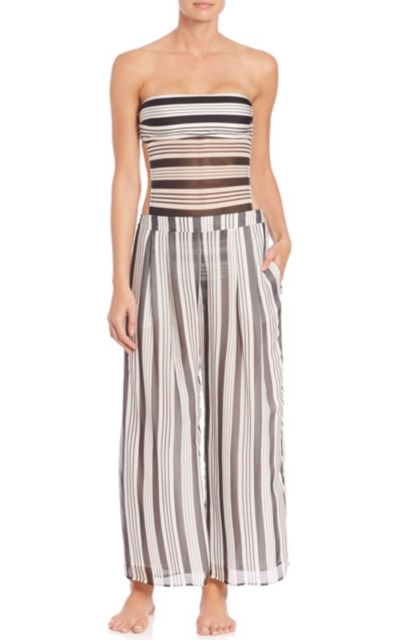 Make it your own…
Below are some more recent finds, if you are interested in a particular item, there is an embedded link in each picture below to make it convenient for you to click on the item and get in time for your next event.