It is time to get Island ready! Here are some things to make sure you've got everything you'll need for the great escape. There are some things I find I always need.
Obviously a favorite swimsuit or three. Below are some fun swimwear pieces from bikini and tankini to a one piece. If you are looking for a slimming suit check out the blue and black ones below, they have wonderful slimming seams…
The sun protection. If you are traveling to the islands, particularly those near the equator don't forget the protection. This is especially important if you are going to be out and about during the 11-2 time period.  Nothing puts a damper on a trip like a sunburn. When I first got the swim pants, they were relatively uncommon and got some looks.  Since then people ask seem to ask where to get them.  They are SPF 50 and truly so much more protective than any sunscreen, much more slimming than the typical coverup , and make you look a bit more athletic i.e.like someone out for the next great adventure/ watersport…
The gear. The obvious glasses, a waterproof pouch for your phone/camera with a touch friendly screen, and water/hiking shoes that transition to whatever a day on the island sets before you…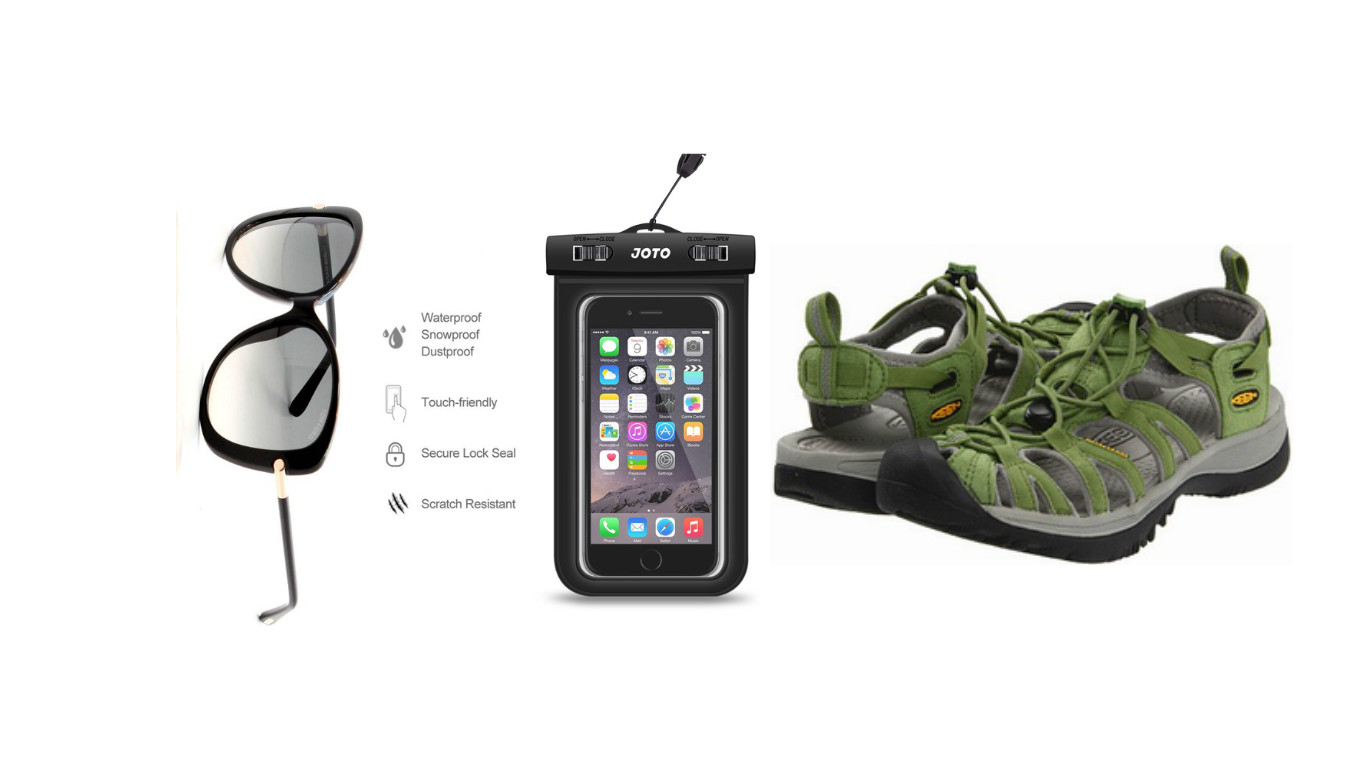 The extras… A carabiner for clipping everything under the sun to your bag or yourself such as keys, hats, flip flops, etc. The mesh beach bag, not gorgeous I agree, but the  pockets make up for it. I have many lovely ones that were fabulous but for the beach the pockets are something that I always felt were lacking. Here there are plenty for books, bottles, sunscreen, glasses, flip flops, etc. The sharpie. If the only purpose it ever serves is to label everyones bottles, it has served its purpose well.

Below are some recent finds, if you are interested in a particular item, there is an embedded link in each picture below to make it convenient for you to click on the item and get in time for your next island adventure.