If you haven't already guessed, I get a little out of control when it comes to decorating for special occassions. Some seasons and holidays are fairly simple to decorate. Halloween has ghosts and Jack-o-lanterns, Thanksgiving has pumpkins, Christmas has trees and wreath.  Spring has always been a bit trickier for me. Sure there are eggs and egg wreaths, but that never seemed to hit the spot, so to speak. Last year I was inspired by some lovely moss and rabbits and created the little tabletop display.
To make your own display, start with a generous tray. Rustic wood ones are lovely. After some experimentation, however, I chose a bright silver tray as it gives the display a contemporary edge.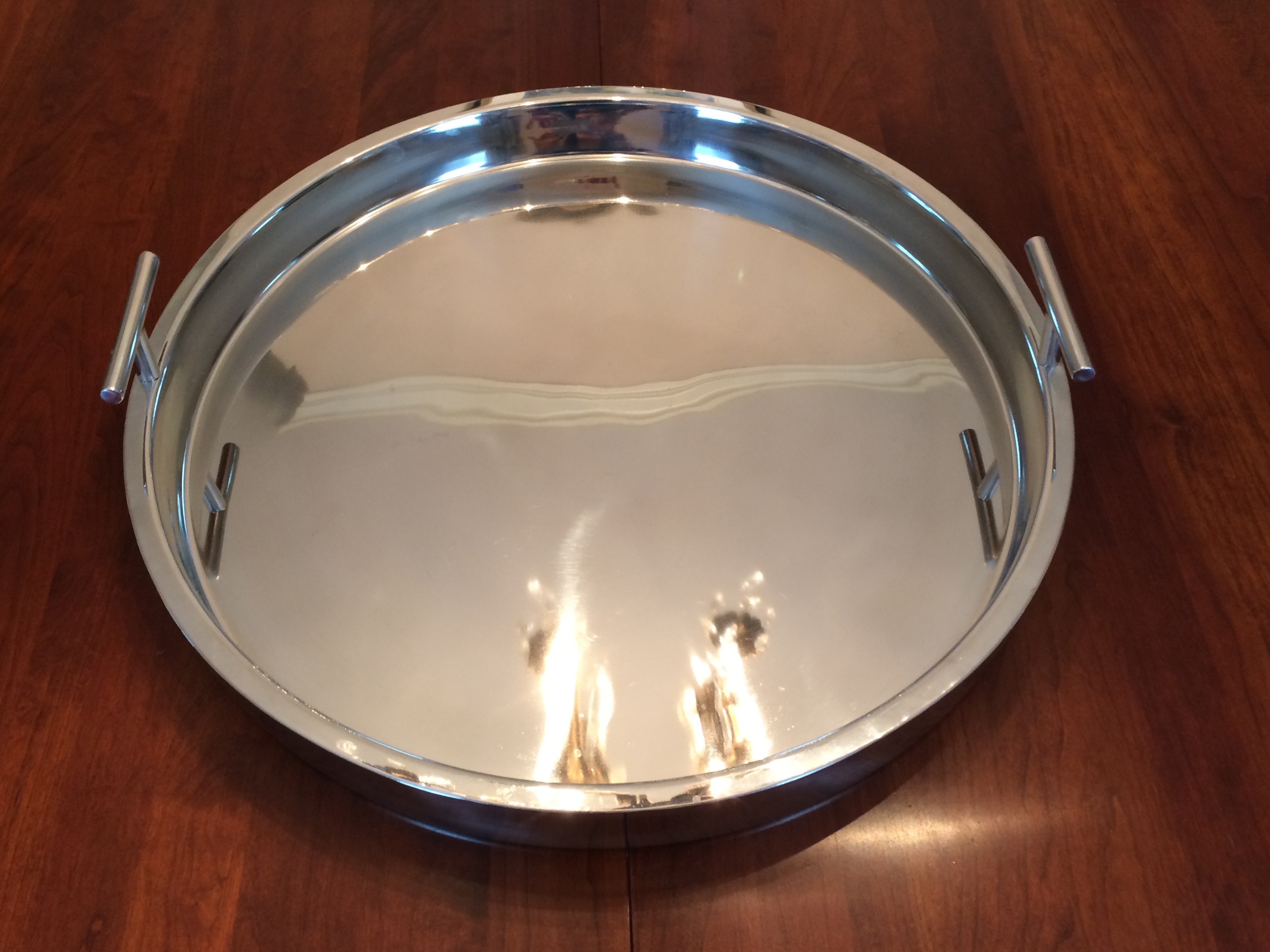 I then filled in the tray with sheets of moss.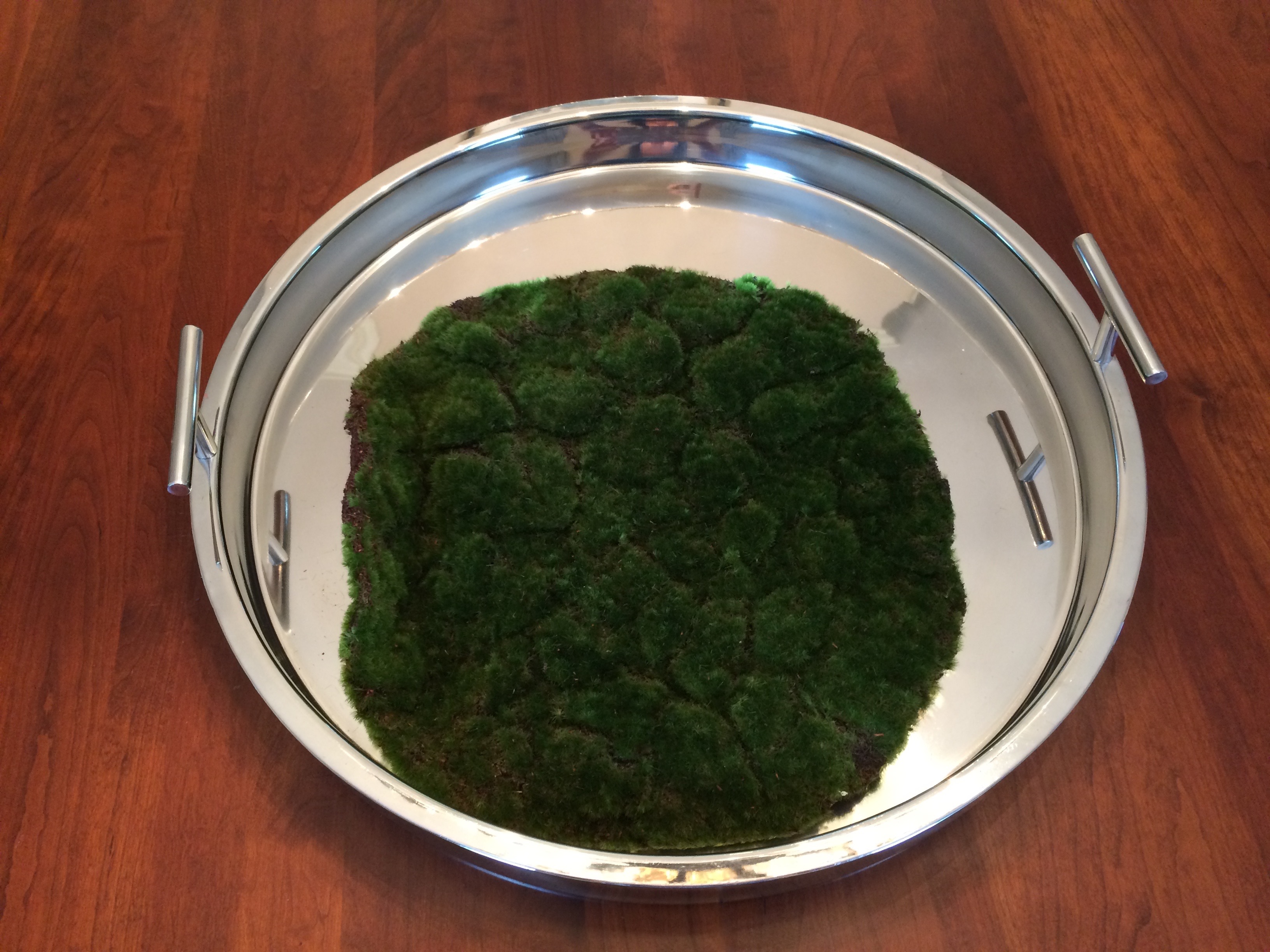 The discs I had were not quite large enough so I cut a second disc into pieces to fill the tray completely.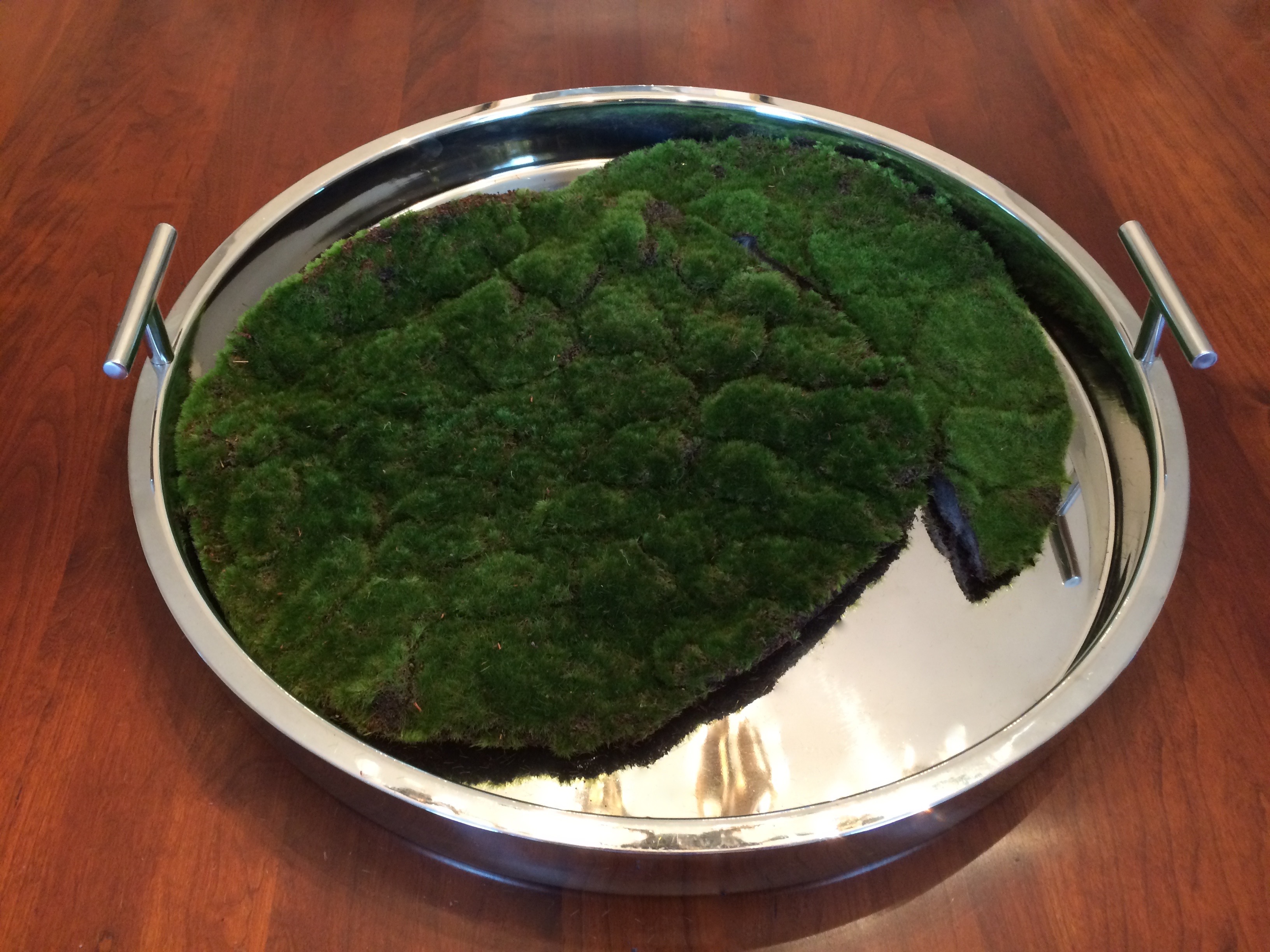 After all, a lot of what make this tray spectacular is the luscious pop of emerald green.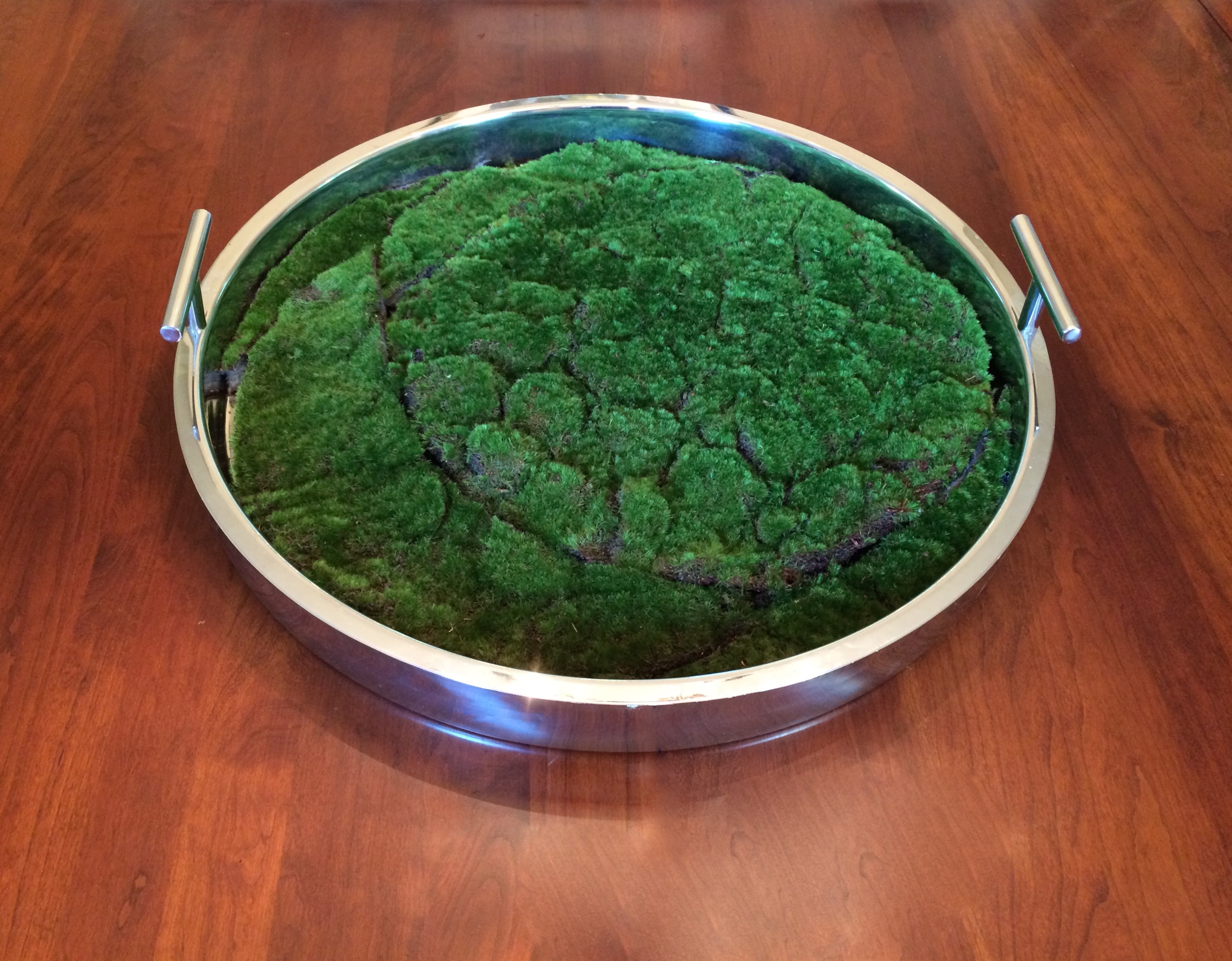 I then topped with different rabbits enjoying outdoor activities.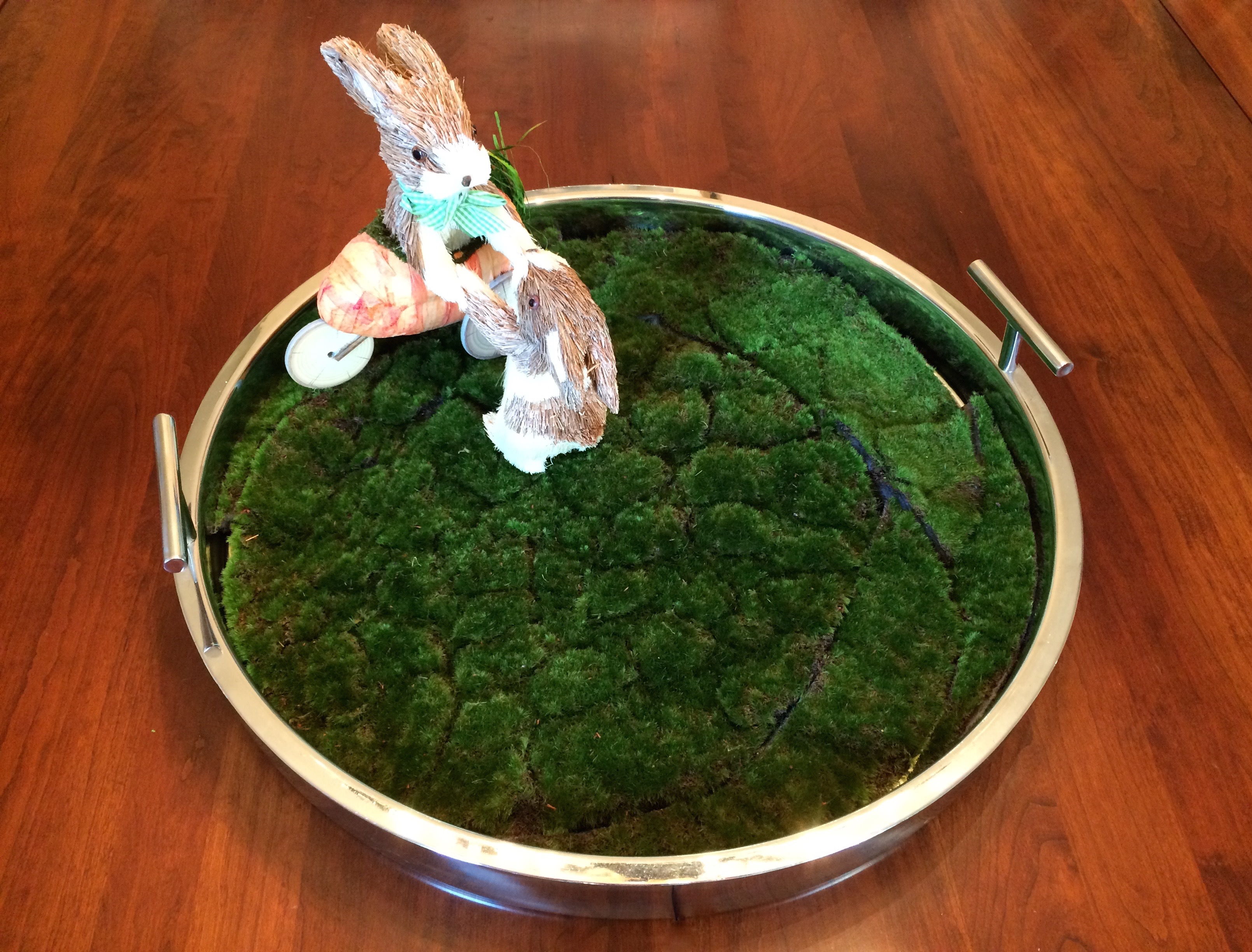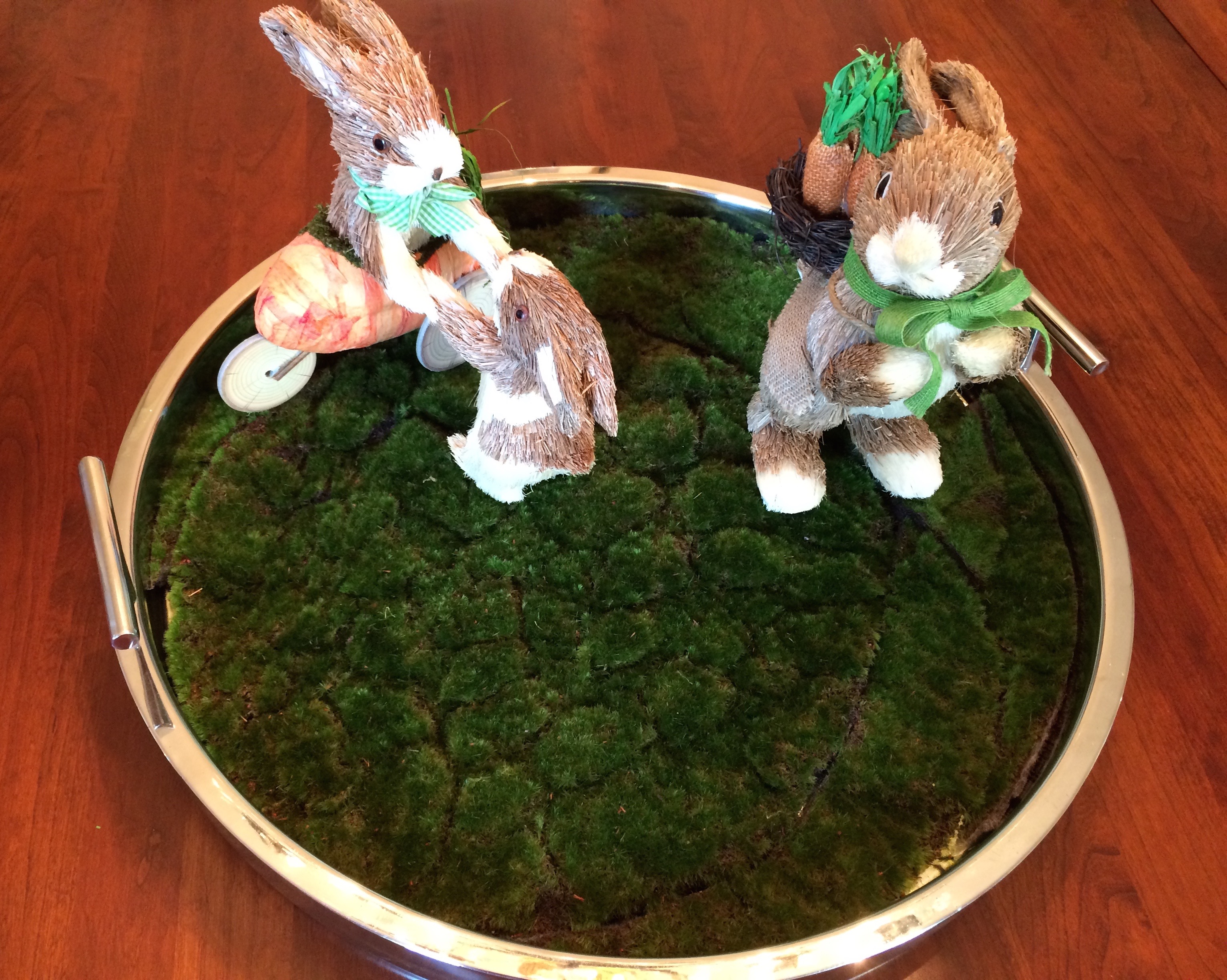 A few ceramic pots add depth and texture.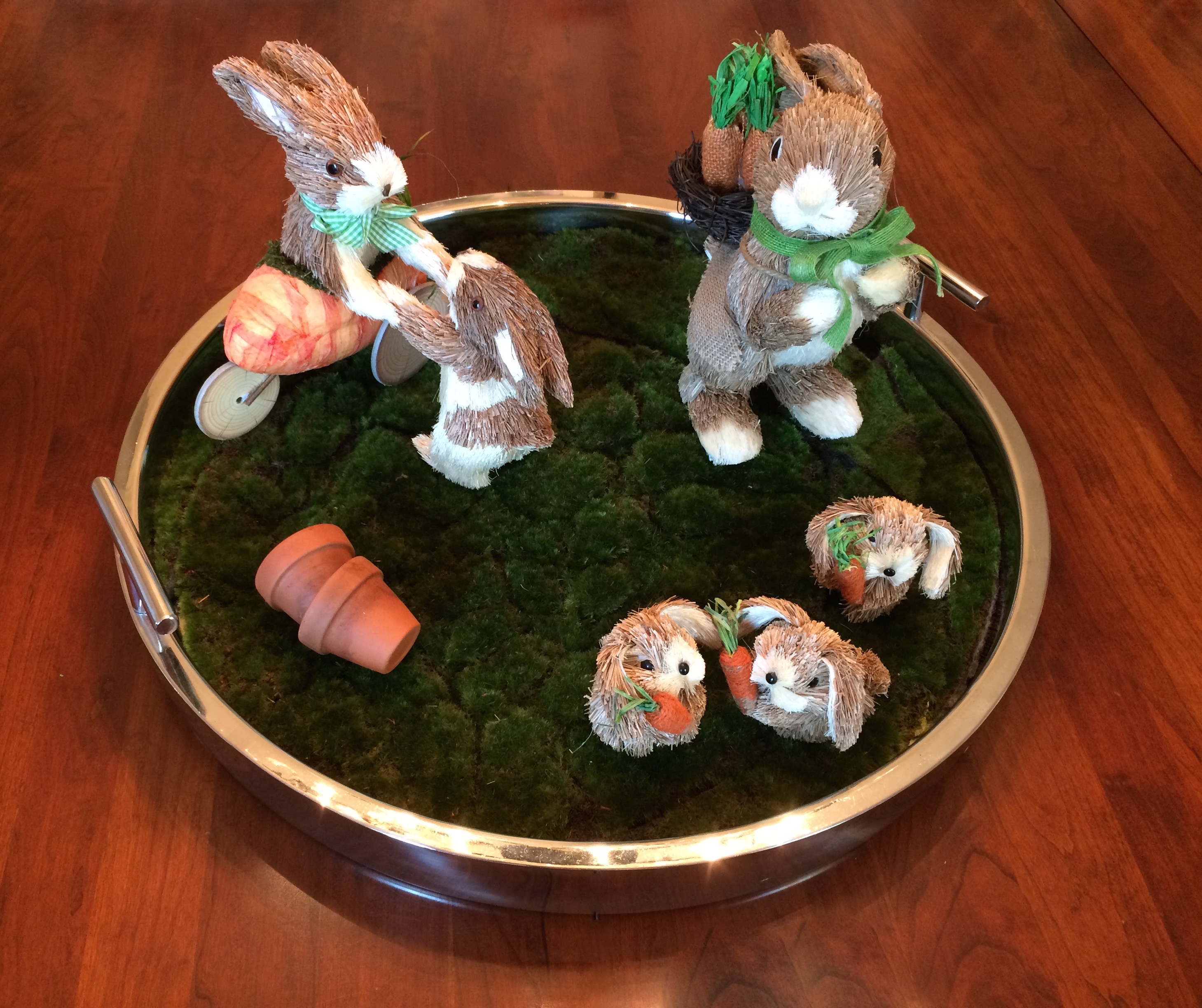 Below are some more recent finds, if you are interested in a particular item, there is an embedded link in each picture below to make it convenient for you to click on the item and get in time for your Spring Table.  Note the moss below is somewhat different than what I found last year but should give a comparable look and with less obvious seams.
For a larger stand alone figurine…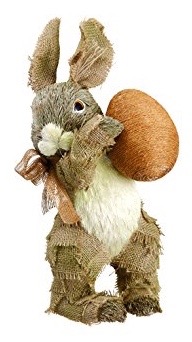 As long as you have Bunny Fever in full swing, I thought this was adorable…