Fresh flowers add beauty and elegance to any setting. The ways to arrange them are limitless. Interestingly, that sometimes poses a problem. Getting the arrangement just right sometimes is more difficult than it seems. When I go to get flowers sometimes the abundance of choices is actually limiting. Should I get all the same type, get a mixed bunch, combine several types. Should I pick something that is dramatic or something with staying power?
Today I propose something simple and slightly different. Pick two types of flowers and keep it simple. The combination above is stunning. It has enough visual interest while maintaining an elegant simplicity.
Lilies have good staying power as far as cut flowers go. If you get lucky a bunch may last up to 2 weeks. Many Lily varieties are fragrant as a bonus.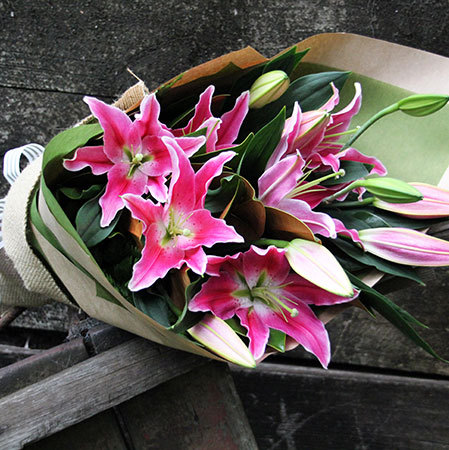 Interestingly they probably also make a good dye, though not in the way you think. For about 2 weeks, every day I noted I had an orange line on my right upper sleeve. My husband later noticed the same thing was happening. I eventually realized that as I was walking out the door each day, my arm was brushing up against the lily anthers. If you pluck them off, you get the wonderful orange stain on your finger which also requires some effort to remove. What I eventually came up with was to take a fork and place the tines under the anther and pluck the anthers off.  No more mystery orange lines.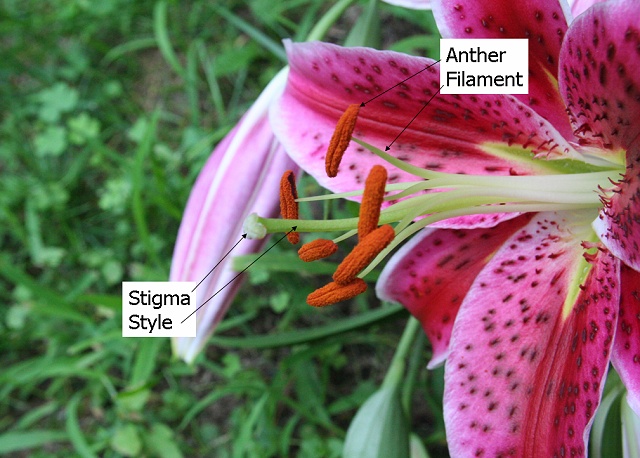 Hydrangeas are full of texture and come in many colors. For this purpose I like the green the best although the white works as well.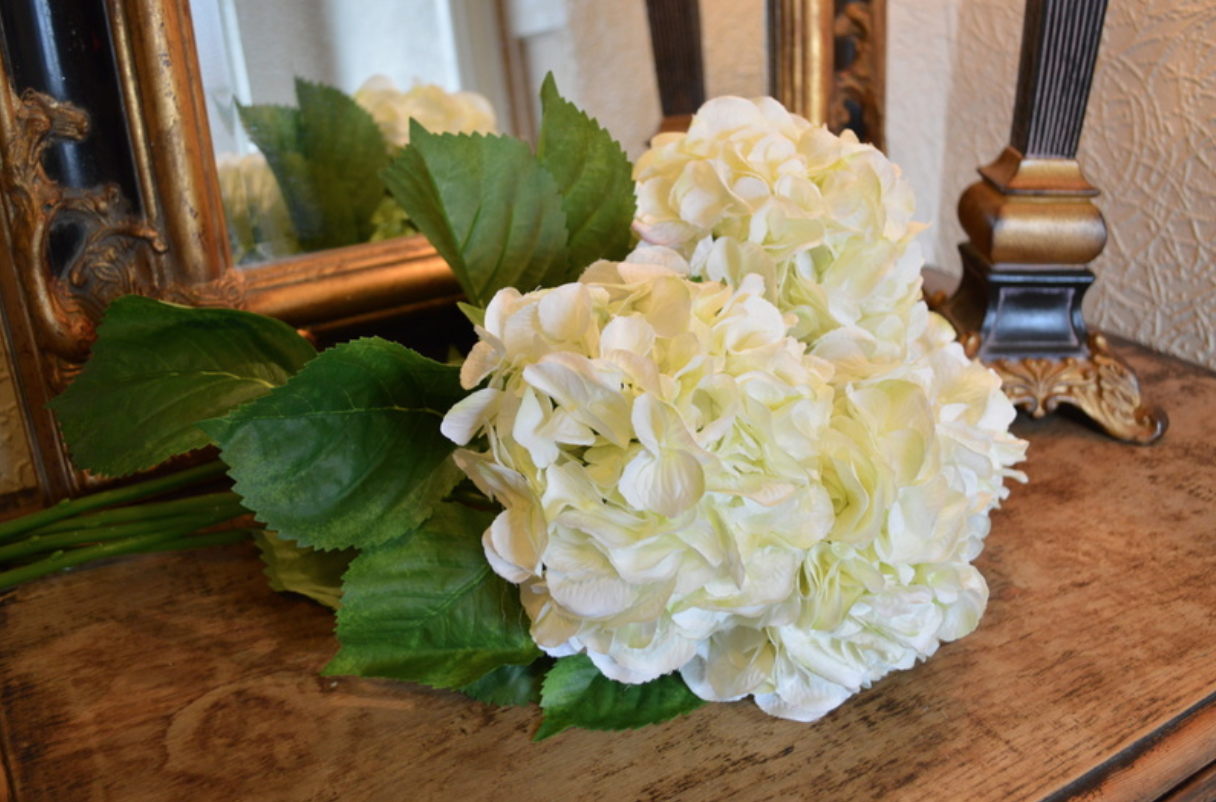 Two bunches of lilies in a vibrant pink with a bunch of green hydrangeas  look stunning in a simple vase.

The lilies typically last a couple of weeks and continue to bloom sequentially so you continually have fresh flowers. As they come in several color varieties, the same technique can be used to generate different looks. A simple vase is all you need to let the flowers speak for themselves.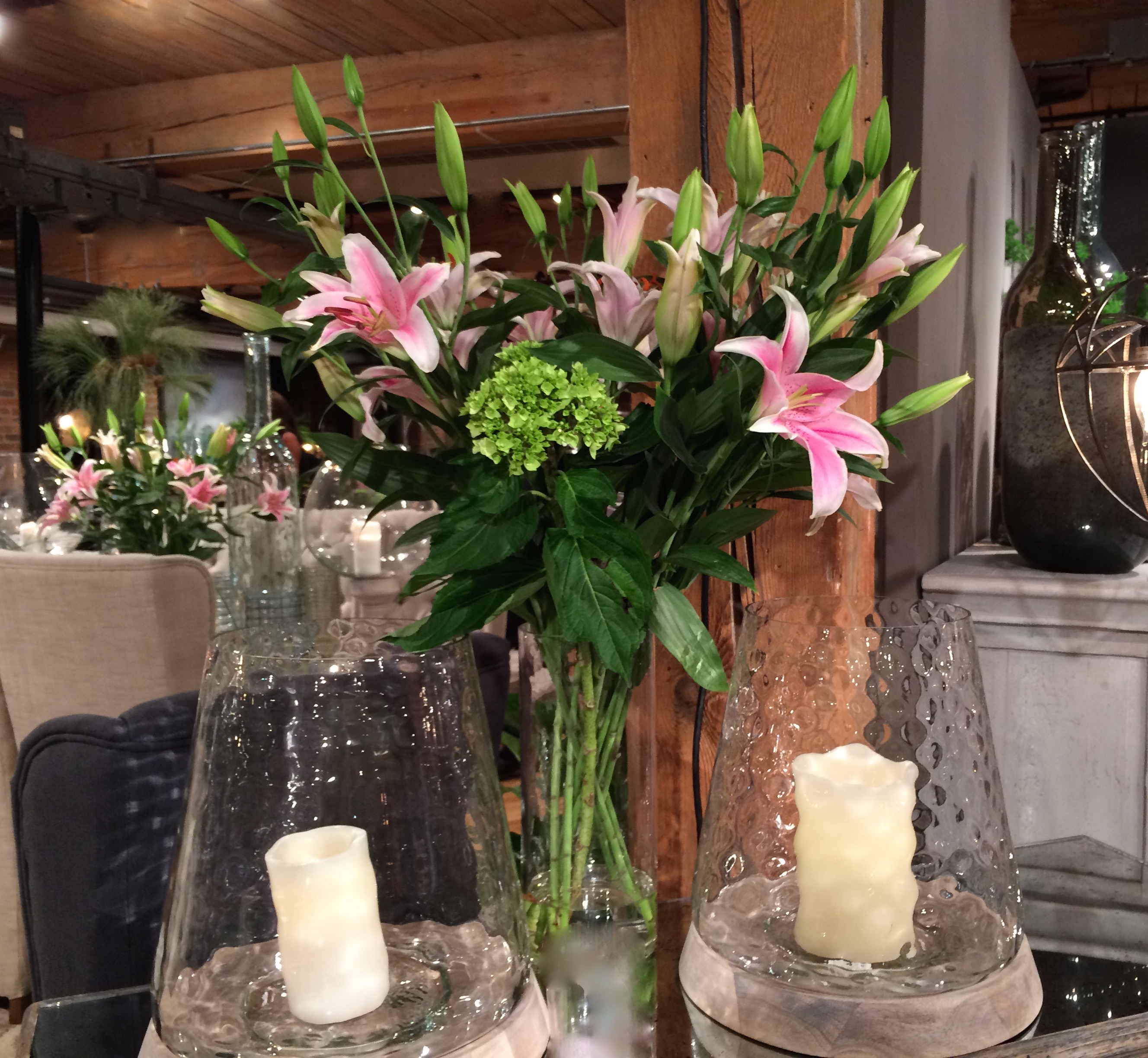 If you are in need of a good basic vase, there is an embedded link in each picture below to make it convenient for you to click on the item and get in time for your next event, or just for adding some beauty to your day.
Hydrangea photo: heavenlyhomesandgardens.co.uk. Anther photo: faculty.clintoncc.suny.edu.