Eye Candy from New York Fashion Week Spring 2016. So many great looks, so few words to describe. Feature image above Elie Saab, perhaps one of my favorites with just the right balance of sheer and brocades to give it a unique yet classically elegant look.
Bold and dramatic as we have come to expect with shapely cutouts from Atelier Versace.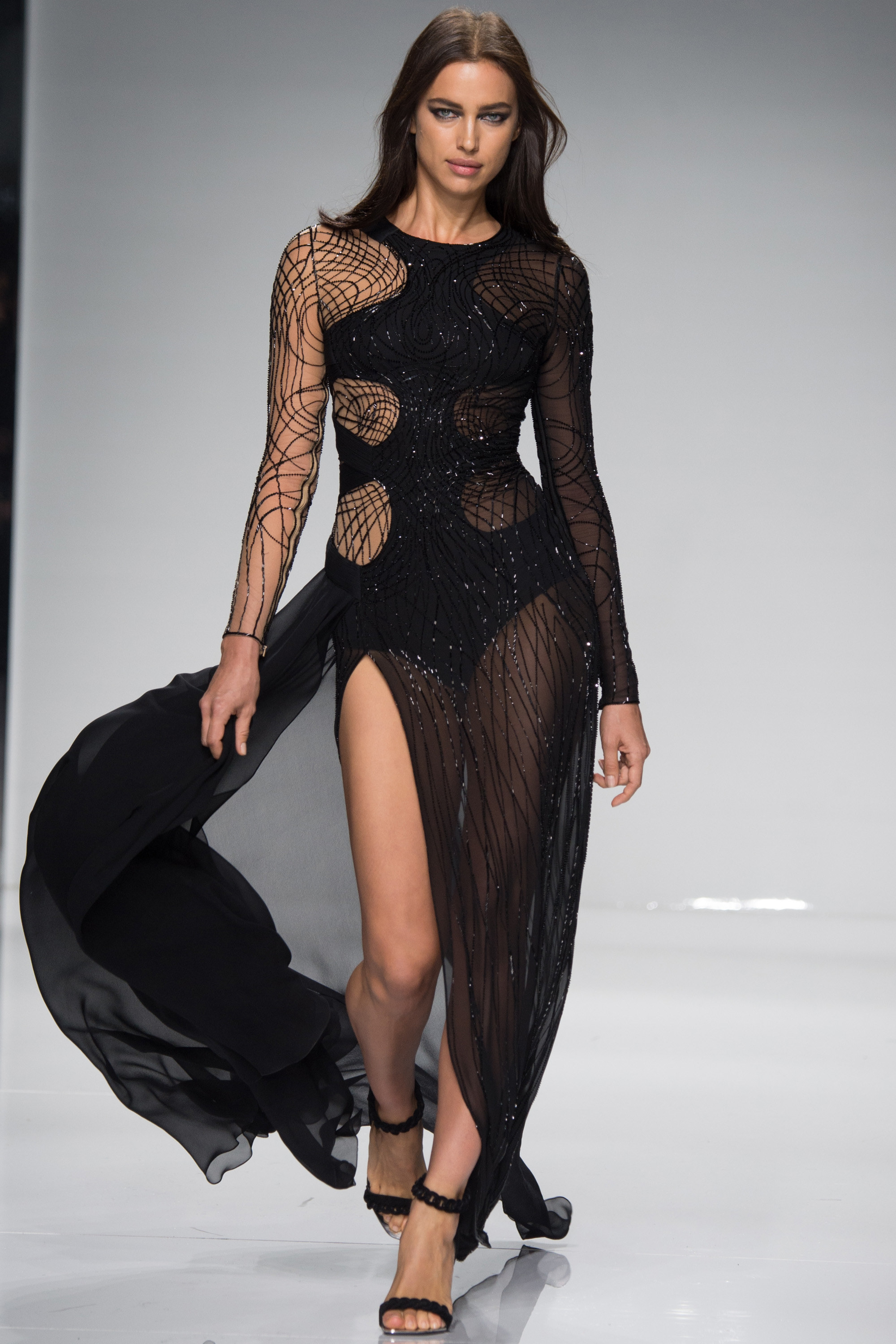 Subtle, dramatic, innocent, sultry, they have if all covered at Alice + Olivia.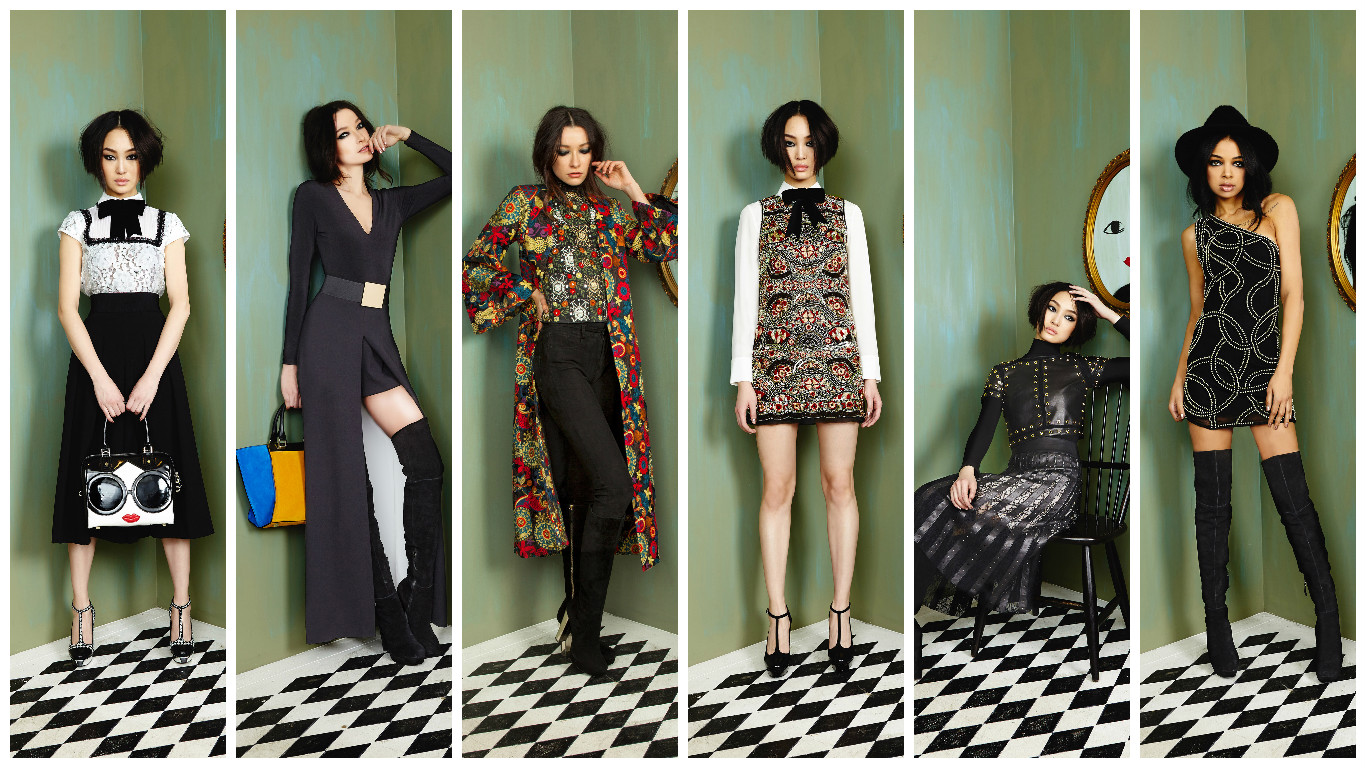 Alexander McQueen in remarkable sheers from florals to metallics and every combination in between.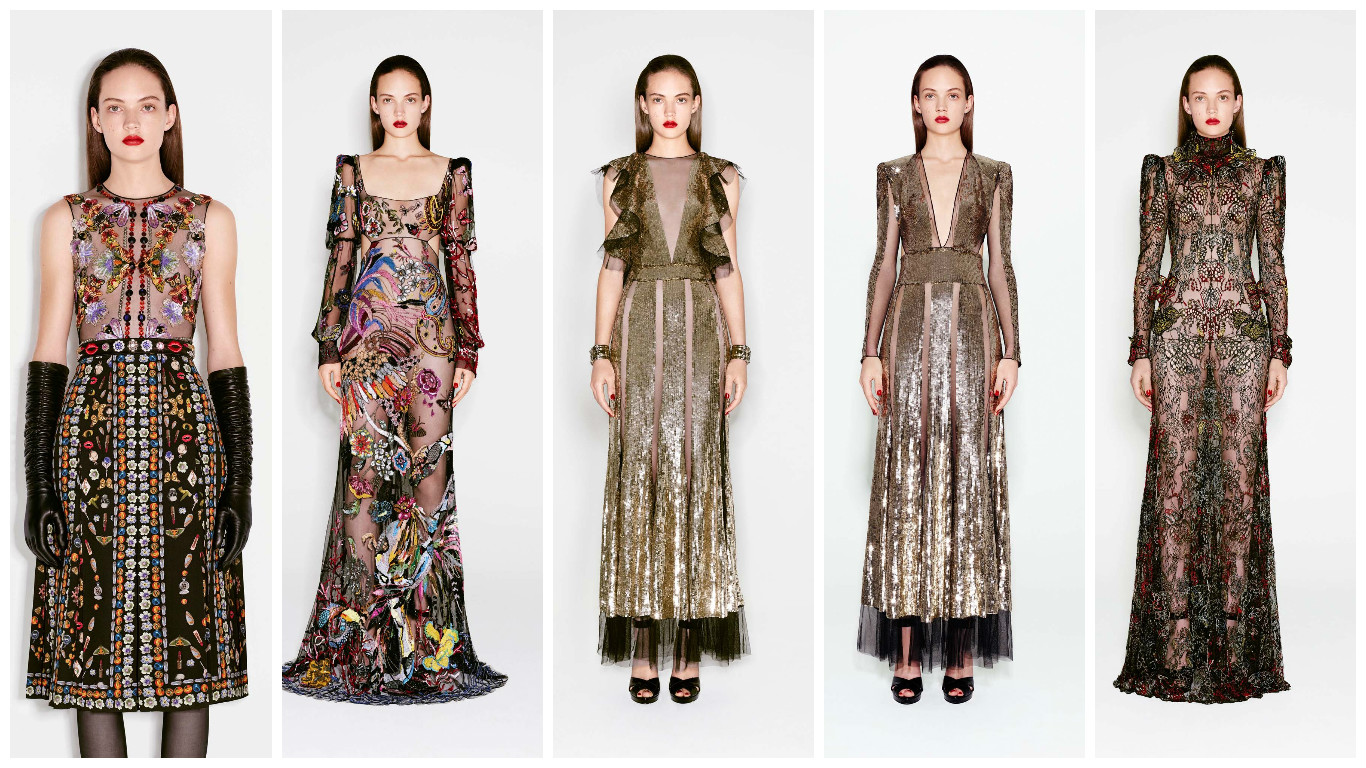 Chanel the classic reinterpreted with a fresh  new look and more youthful vibe.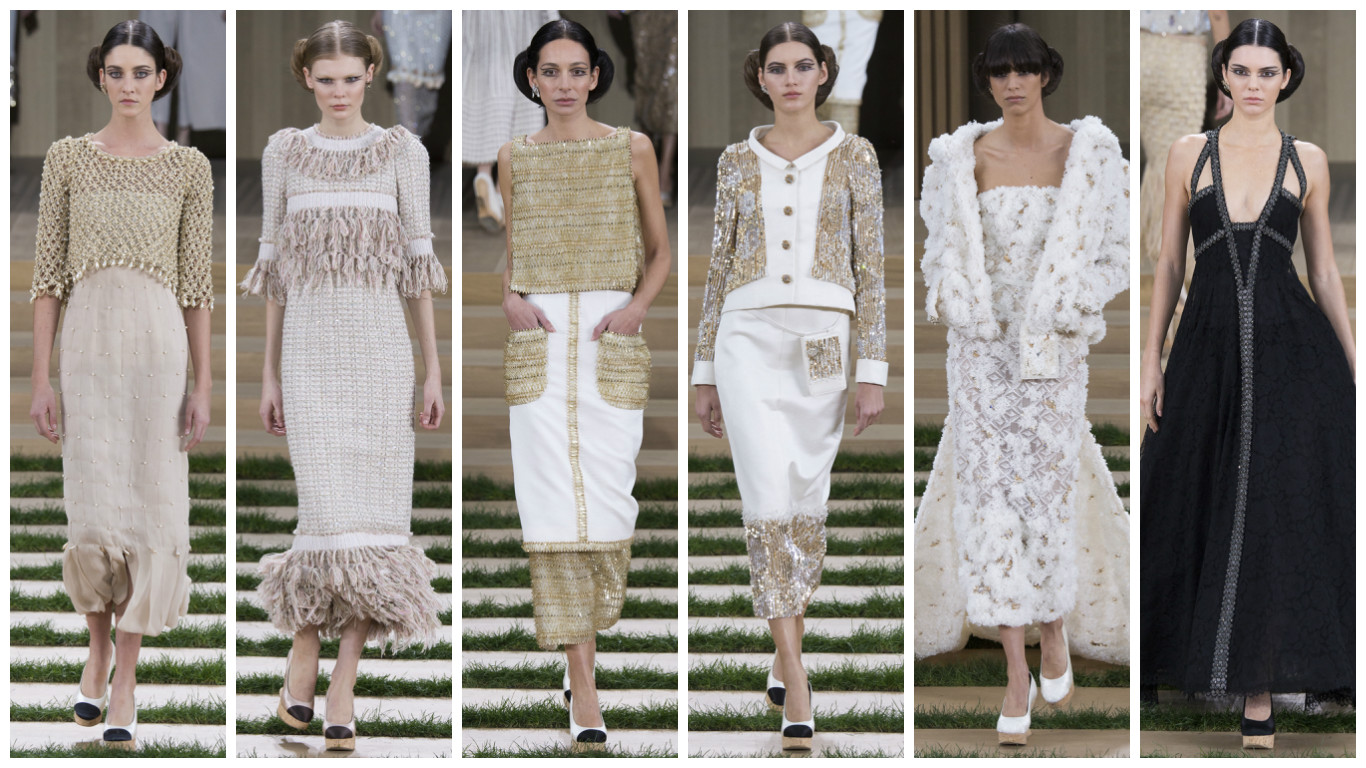 Valentino with the gowns that flow as if made of liquid.
Images compiled from images from Vogue.