FRANCO and FABIENNE COSULICH are Italian and have both been brought up in an international environment dedicated to Art, Design, History, and Travels. Fabienne was gracious enough to show us around on our recent trip to New York.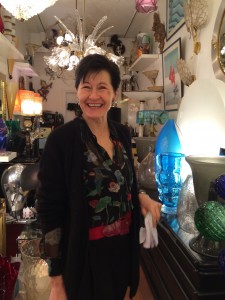 FABIENNE, daughter of the internationally known Italian inventor and designer Luciano Mattioli, was born in Paris. With her French education and her mother's experience in Parisian Antiques, Fabienne has developed a passion for innovation and the unique techniques used in the creation and production of Objets d'Art.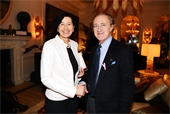 FRANCO, son of Tullio Cosulich, the owner of the famous Italian Transatlantic Cruisers Company, Fratelli Cosulich which brought Europeans to the States in the 20th century on board Vulcania and Saturnia ships, has lived in Ethiopia, Brazil, and Argentina and has developed a passion for exceptional antiques that have a story to tell. He has antique experience in Italy, the United Kingdom, and in the US in Chicago and New York.
Together, they have a profound knowledge of different cultures and of the international scene which enables them to acquire exclusive one-of-a-kind European pieces. They specialize in 20th century Italian Design pieces and exclusive Venetian Murano glass creations, with an eye for new techniques in glass blowing with a specific attention to innovation. Their collection displays elegance, rarity, and creativity found in art. They have developed a unique approach to decorating, using one-of-a-kind functional pieces, Works of Art noted for their innovative design and craftsmanship, and pairing them with exclusive Murano glass lighting, to create an artistic and unique environment at home.
One of the pieces that caught our eye on this trip is the Italian Chrome and Bronze chest below. The piece is entirely handmade. It features a lacquered wooden top…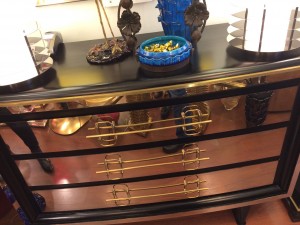 Another exquisite piece(s) was the Art Deco Italian Cabinet below, which is part of a pair. The top is covered in solid black Murano glass. The front is flanked by hand sculpted bronze edged double ovals decorated in black and gold glass.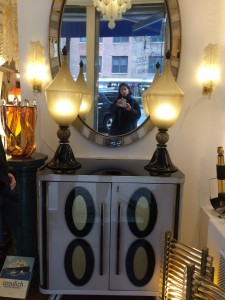 Looking for something smaller…
How about the Seguso Vetri d'Arte Grand Pair of Black Murano Glass and Bronze Lamps…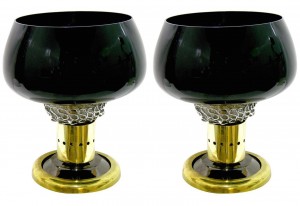 Or you could consider the Huge Free-Form Black and White Murano Glass Centerpiece Worked with Iridescence…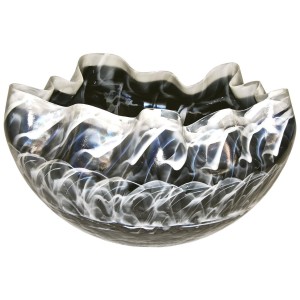 Need a place to jot an address, try the Pierre Cardin Vintage Address and Notebook with Sterling Silver Cover…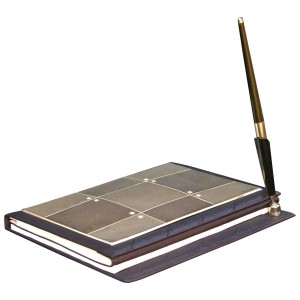 If you are not in New York, you can also find their treasures on 1stdibs.