We recently spent a few days in New York. As my children always say, no trip to NY is complete without a trip to Dylan's Candy Bar. It is hard to disagree. How can you beat a giant chocolate Easter Rabbit that greets you at the door and lollipop ceilings?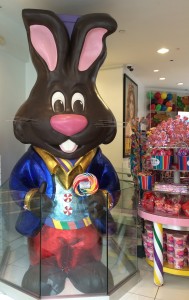 How about row upon row of candy bins?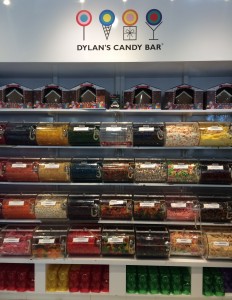 That continue on all the walls around you?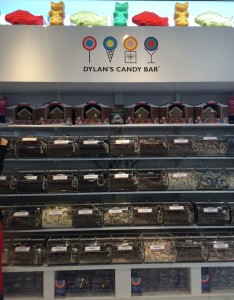 But it does not end there, candy steps beckon you down the stairs.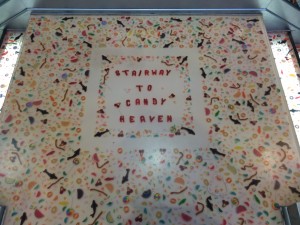 Where candy is organized by color!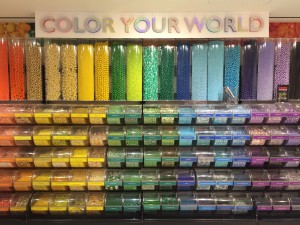 And M&Ms are presorted by color, flavor, and size!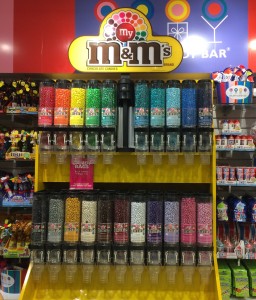 Think they don't make candy like they used to? It doesn't matter because there is an entire retro candy section here where you can find may of your old favorites such as bit-o-honey, zero bars, clark bars, take 5, razzles, zebra fruit stripped gum, jujy fruit, 5th avenue, whatchamacallit, Charleston chews, and my favorites caramel creams.
Think you are alone in your candy dream? Think again. World leaders, designers, entertainers, musicians, and celebrities alike have signed bins filled with their favorites candy on display here. Bill Clinton, Ralph Lauren, Gwyneth Paltrow, Oprah, Jimmy Fallon, P. Diddy, Selena Gomez, Tina Fey, Billy Crystal, Nicki Minaj, Steven Spielburg, Hugh Jackman, Jerry Seinfeld, Janet Jackson, Madonna, Pat O'Brien, Kelly Ripa, David Hasselhoff, Richard Gere, Patrick Ewing, Betsey Johnson, Maria Shriver, Kris Jenner, Kim Kardashian, Khloe Kardashian, Kendall Jenner, Jessica Simpson, Martha Stewart, Al Roker, and Taylor Swift just to name a few!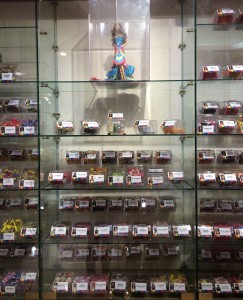 Feeling the need for something more substantial than candy, no worries, they have deli cases!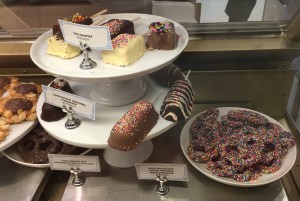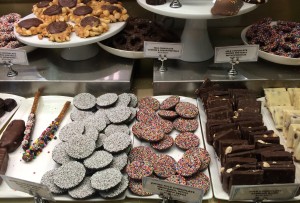 Need something more? How about flavored marshmallows for making s'mores?
Hats off to you Dylan Lauren. By the way, we love your jelly bean portrait!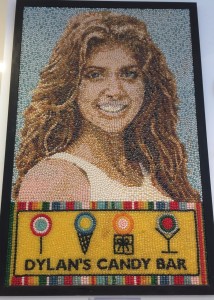 If you are not in Manhattan, no worries, you can order Dylan's candy on line. Below are some of their fun candies. If you are interested in a particular item, there is an embedded link in each picture below to make it convenient for you to click on the item and order.
Dylan's Candy Bar Chocolate Squares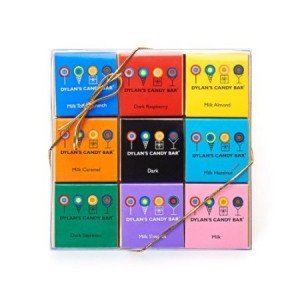 Dylan's Candy Bar Novelty Chocolate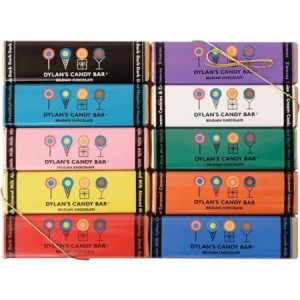 Chocolate-Covered Oreo Cookies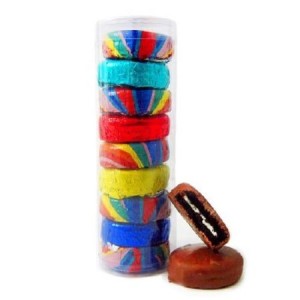 Dylan's Candy Bar Sweet Treat Tower – Chocolate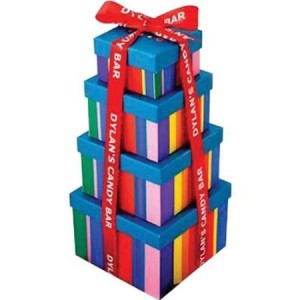 And if you are sticking with your New Years Resolutions, how about a calorie free treat?
Dylan's Candy Bar Ipad Cover with Whirly Pops