The Christmas Tree has evolved over the years. Once a symbol of Christmas, people of all different religions now use it to celebrate the holiday season. Its appearance has also changed dramatically over the years. Once a fresh cut pine, now any material or color in a conical shape will do. Many beautiful specimens abound. I have gathered some of my favorite trees of all different types.
From AD a David Stark creations devised out of mirror for the U.S. State Department is shown below. He shares my sentiment stating "Frankly, I don't equate a holiday tree to Christmas anymore. For me it is a seasonal symbol and not about religion. We often create tree-shaped elements instead of decorating actual trees, which further defines it as a seasonal abstraction."
From AD Colin Cowie a vision in pure white aglow with textures and shapes.
Below from AD David Stark created the modernist Christmas trees below in a very traditional setting. While the trees sit in stark contrast to their surroundings temporally, they still meld in place beautifully. Photo David Stark/Susan Montagna.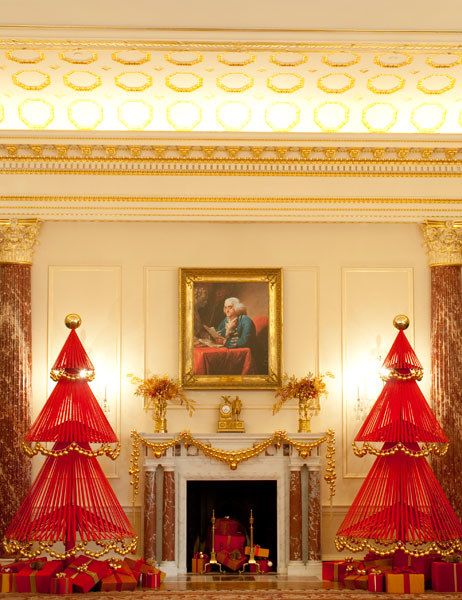 Still whimsical but with a traditional green tree from the White House in the East Garden Room, image by the 2 seasons.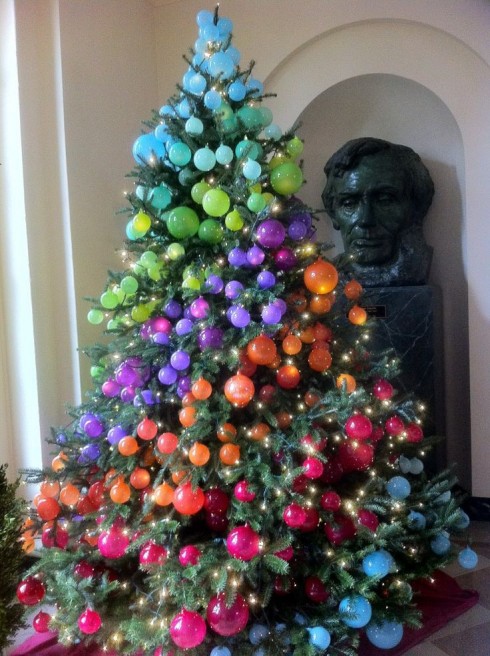 From Veranda December 2006 tree from Tara Shaw's antiques in New Orleans.
Below from AD Bronson van Wyck who likes thematic trees. In years past he has covered his tree all in antlers and others all white birds. It glows in the tartan room. Photo: Joshua McHugh.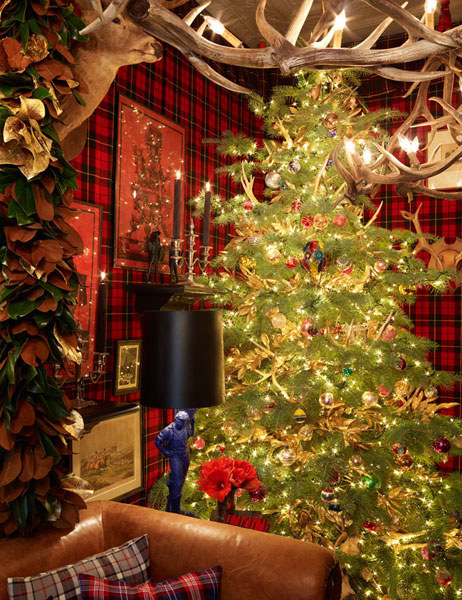 Growing up we had an artificial tree that was a little less than lifelike, so I look forward to a fresh cut real one every year with our children. I like the Fraizer Firs. I enjoy watching the girls pick out just the right tree. Our family is a fan of the chubby tree.  I love the smell it imparts when it is put in the house. I even enjoy finding a stray needle or two for months afterwards.
We don't make a big deal of the ornaments. We have no collectables and our tree is not spectacularly coiffed. It is, however, one of the most beautiful trees I have seen. It light up whatever room we place it in. It is decorated with an assortment of ornaments. We have lacqured balls I bought one year with my mother in law. Some ornaments have come from the Village store when the girls go shopping with their Grandpa Randy. Some ornaments were gifts from my sister in law Mary. Some have been mailed as gifts from my husband's relatives Aunt Carole and Mama Jean. The icicles were made by craftsman in the mountains.  The paper mache brown bells were from Bob Timberlake. Jewels and frosted candy are scattered throughout. There are scattered Radko ornaments that hang side by side with ornaments made by the children. Truly the only ornament tradition we have is the annual trunk slice off the tree, see earlier post.  It is topped with a wire mesh angle, golden and sparkly yet still light and ethereal. The tree has just the right balance of sparkle and subdued. It is elegant yet unpretentious.
Below are some similar recent finds if you are starting your own tree or looking to add a little something extra. If you are interested in a particular item, there is an embedded link in each picture below to make it convenient for you to click on the item and get.
Paper mache ornaments…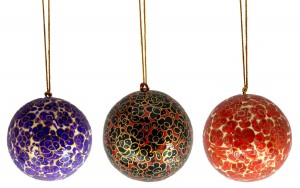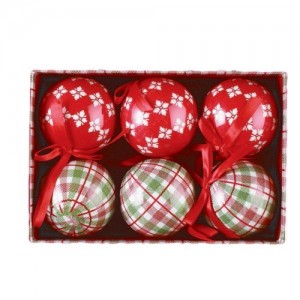 Icicles…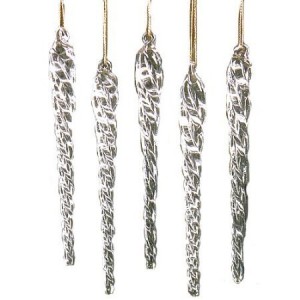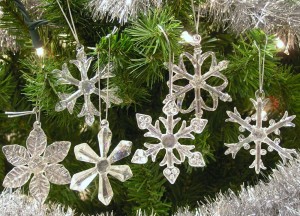 Paper mache bell ornaments…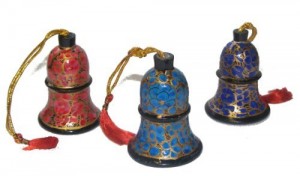 Candy ornaments…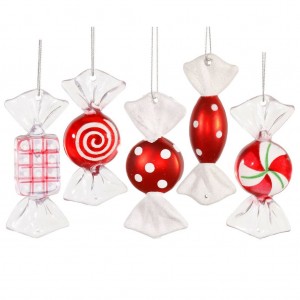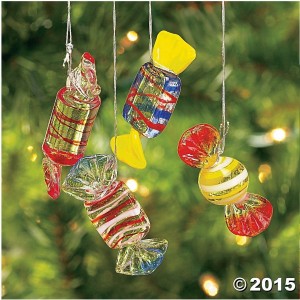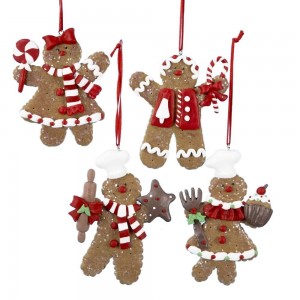 Christopher Radko ornaments…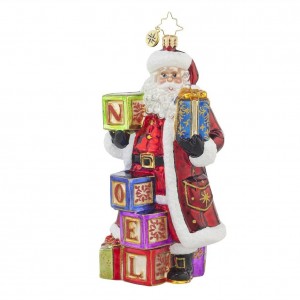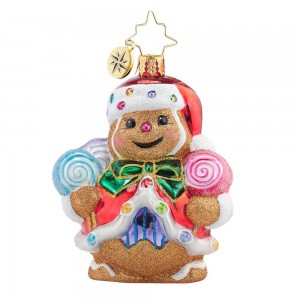 And of course the pickle…