Spring is now officially here. This is a fun activity and an easy display to make when you have just a little time. It can be done with young children as well.
First select a nice basket. I inherited this one from my mother-in-law Kay. It is perched by the mudroom mail tray and is decorated seasonally. It is nice to greet you at the door on your arrival home. Then line it with some moss.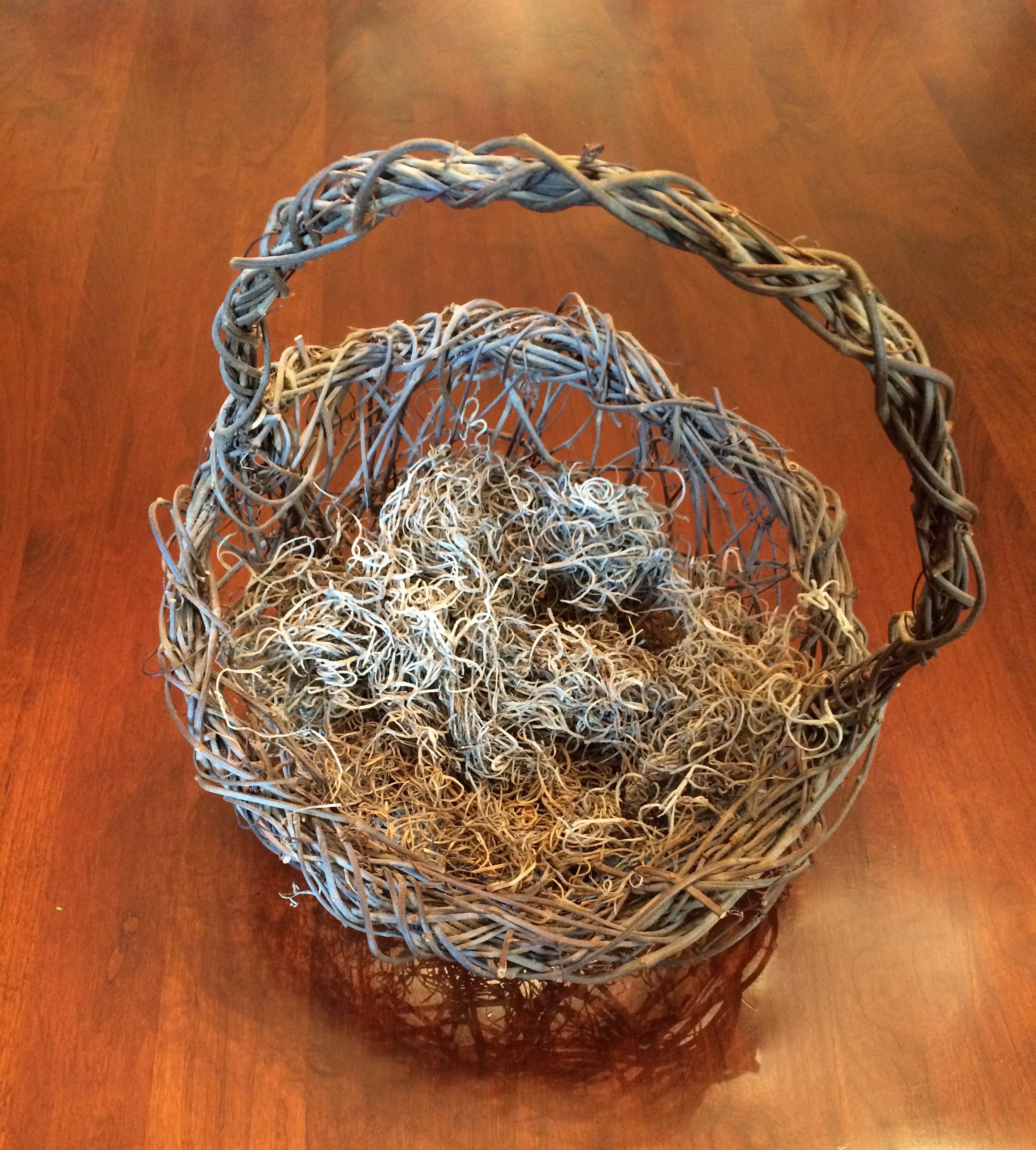 Then layer in some vegetables. I chose carrots.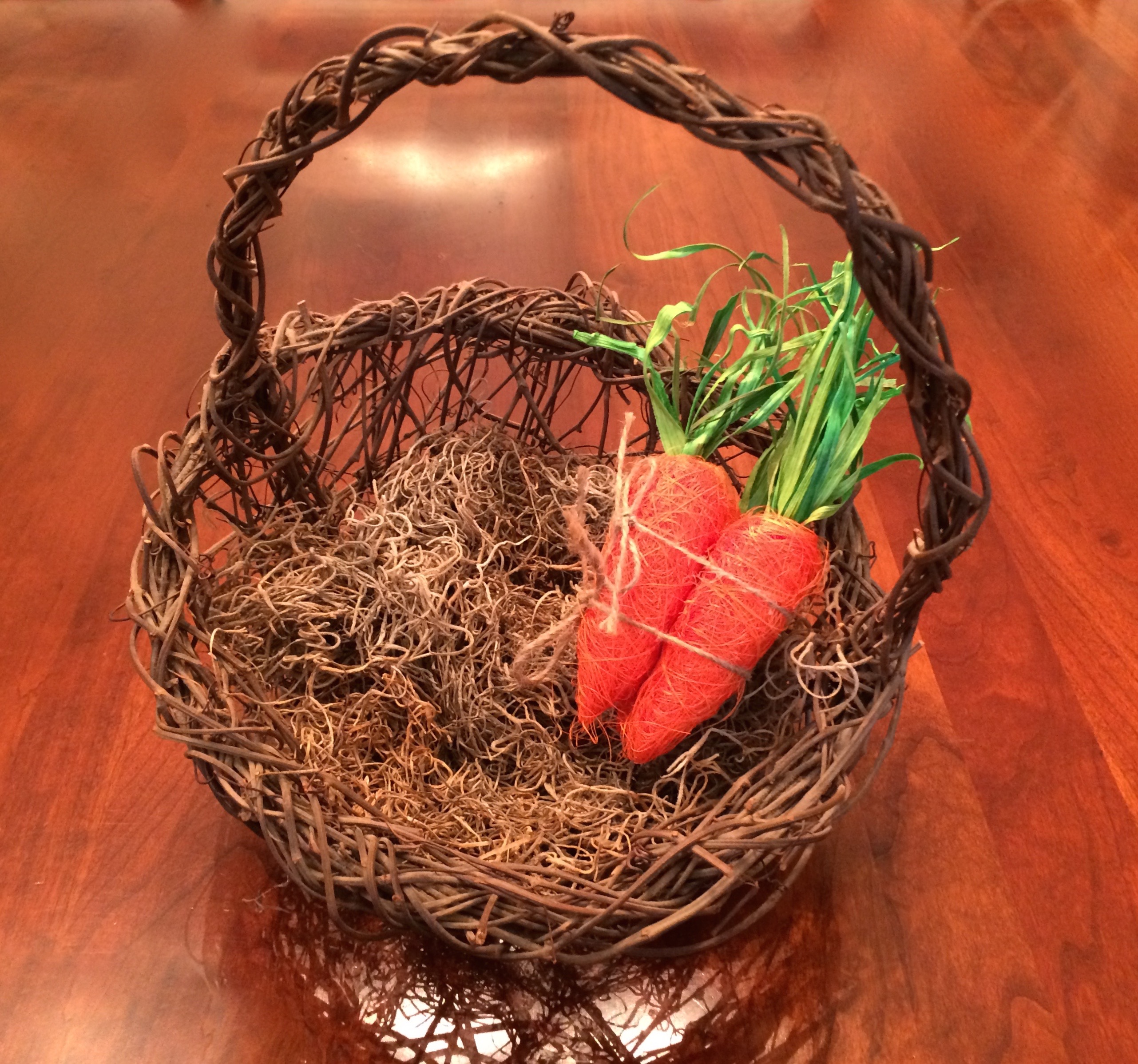 Radishes…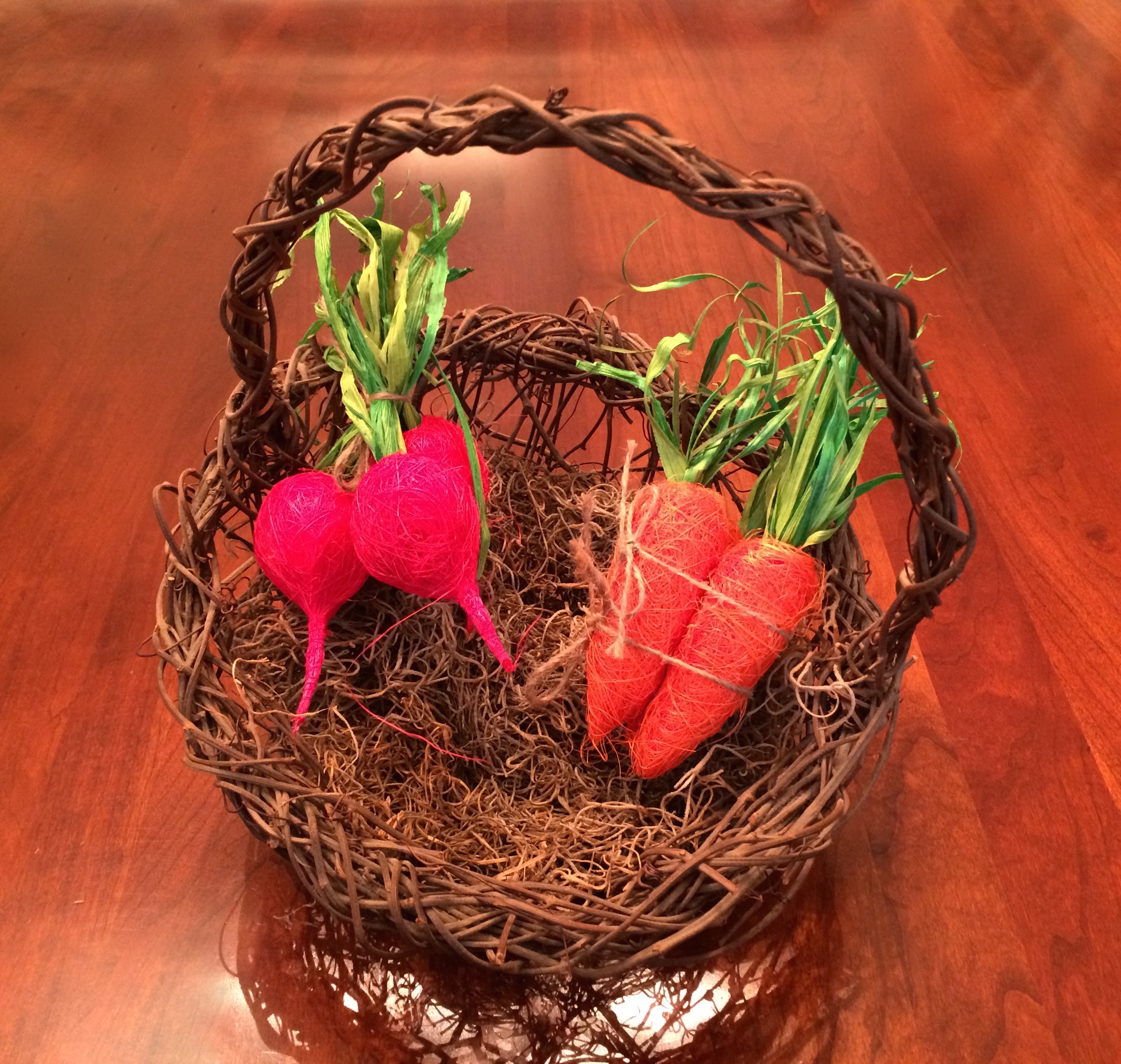 Onions…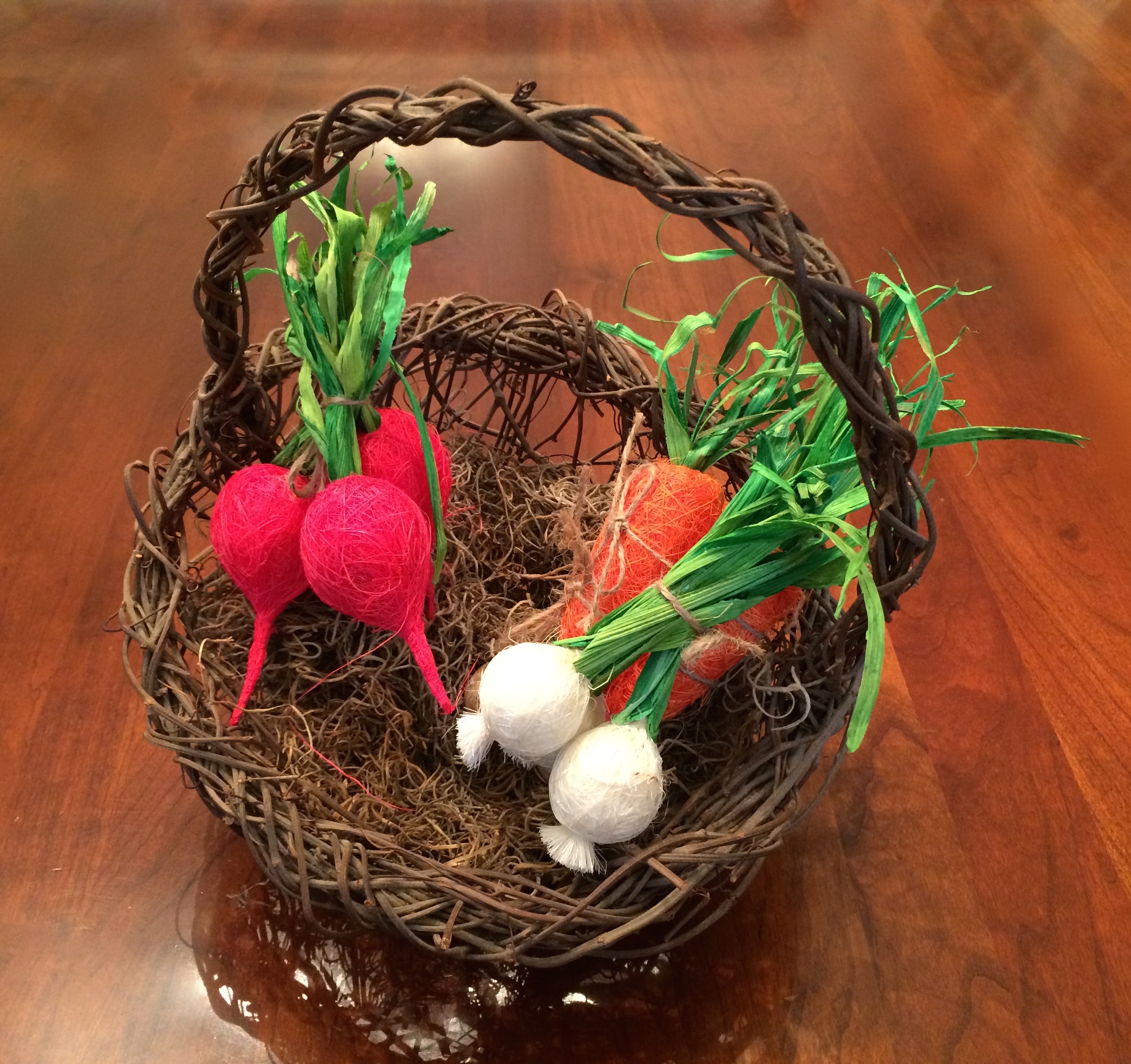 And peas…
Then layer in a rabbit, to guard over the vegetables of course…
This little basket adds a nice bright spot anywhere you place it. It is nice on a kitchen sideboard, on a mantel, or just by your mail as I use mine.
Or if you just want ready made…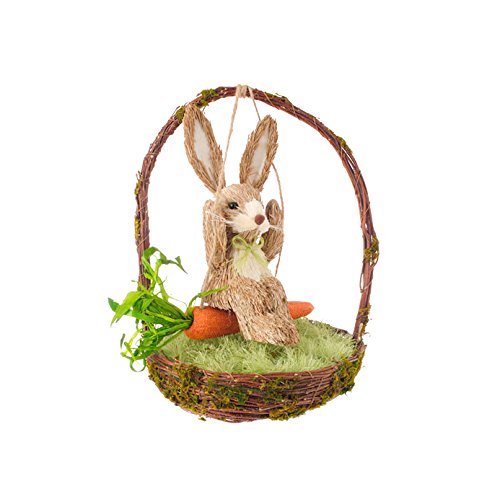 And just in case you don't have an easter basket for collecting the easter eggs, I thought this was too cute to pass up…