Spring fever continues. I am getting excited about Spring Break travel. One thing to get ready before travel time is to make sure everyone's toiletry kit is in order. That way as we pack everyone just needs to toss in their own personal kit then just focus on the clothing and incidental items needed. With airline security changes make sure all your toiletries fit the 3oz or less guidelines and pack in a clear toiletry kit. When I do this, I no longer have to put the items in the quart size bags as long as the security can see them.
Then I just group items into sets as below. First I start with personal grooming. This includes shampoo, conditioner, deoderant, soap, and a comb or brush/ mirror.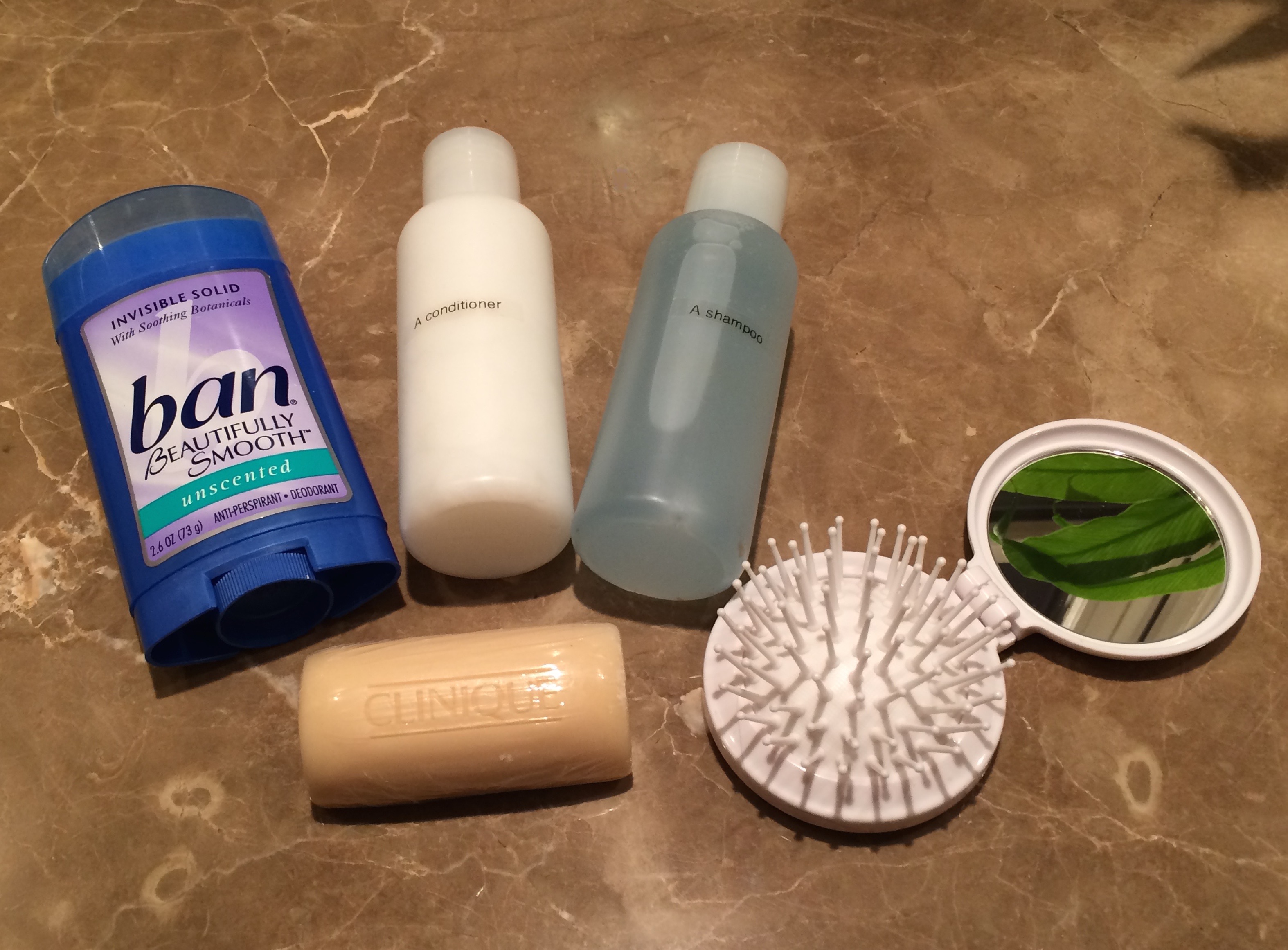 Next comes oral health. This includes my toothbrush, toothpaste, dental floss, mouthwash, and retainer if needed. I always like to have mouthwash as in rare instances in some countries the water is not safe and in a pinch I can brush my teeth with mouthwash.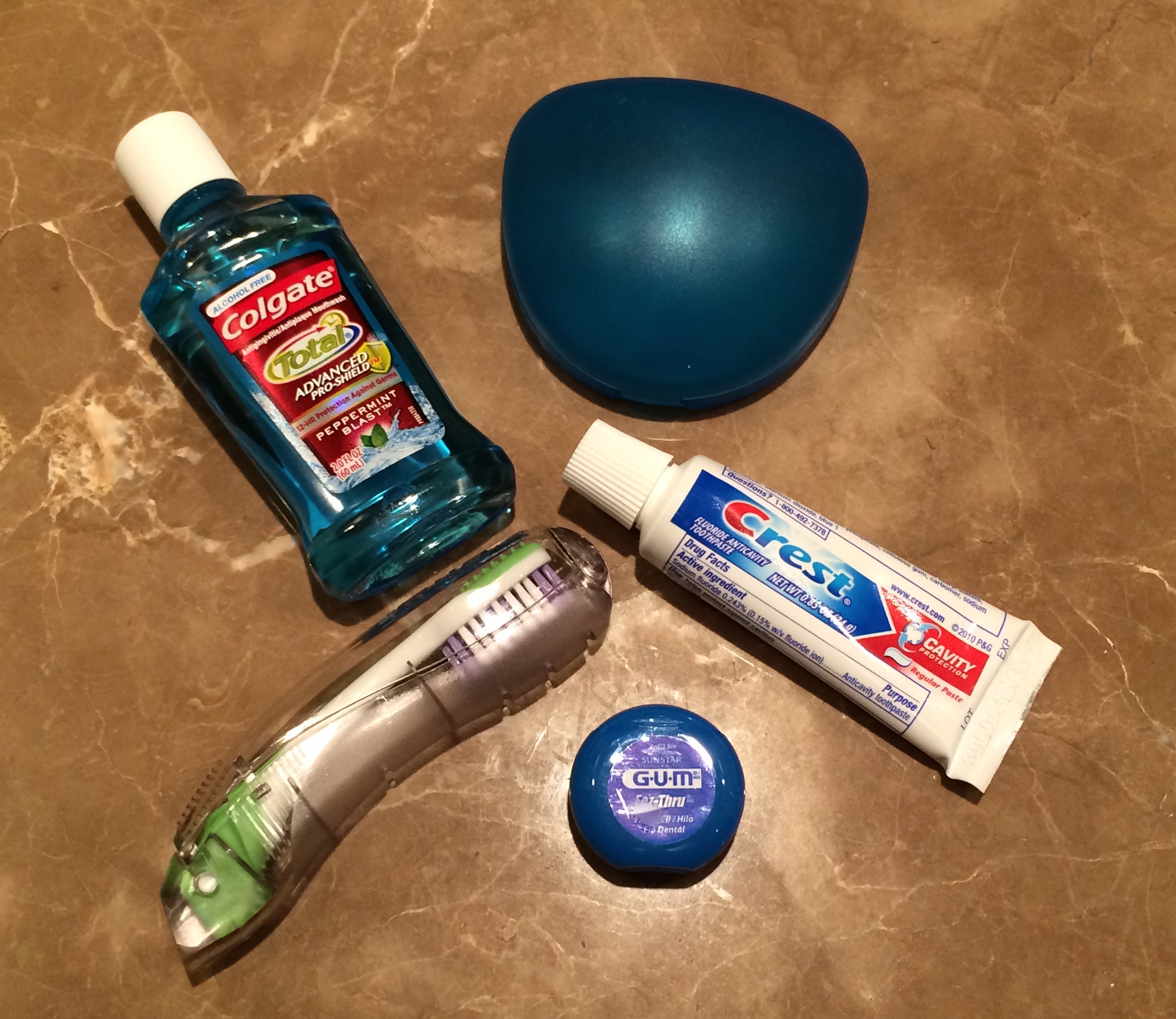 Then comes the 'first aid' kit. This includes bandaids, alcohol swabs, neosporin, lotion, moisturizing eye drops, and a small tube of steroids. The eye drops are great for eye irritation from the pool chlorine/ ocean salt. If you wear contact, you would also add those supplies.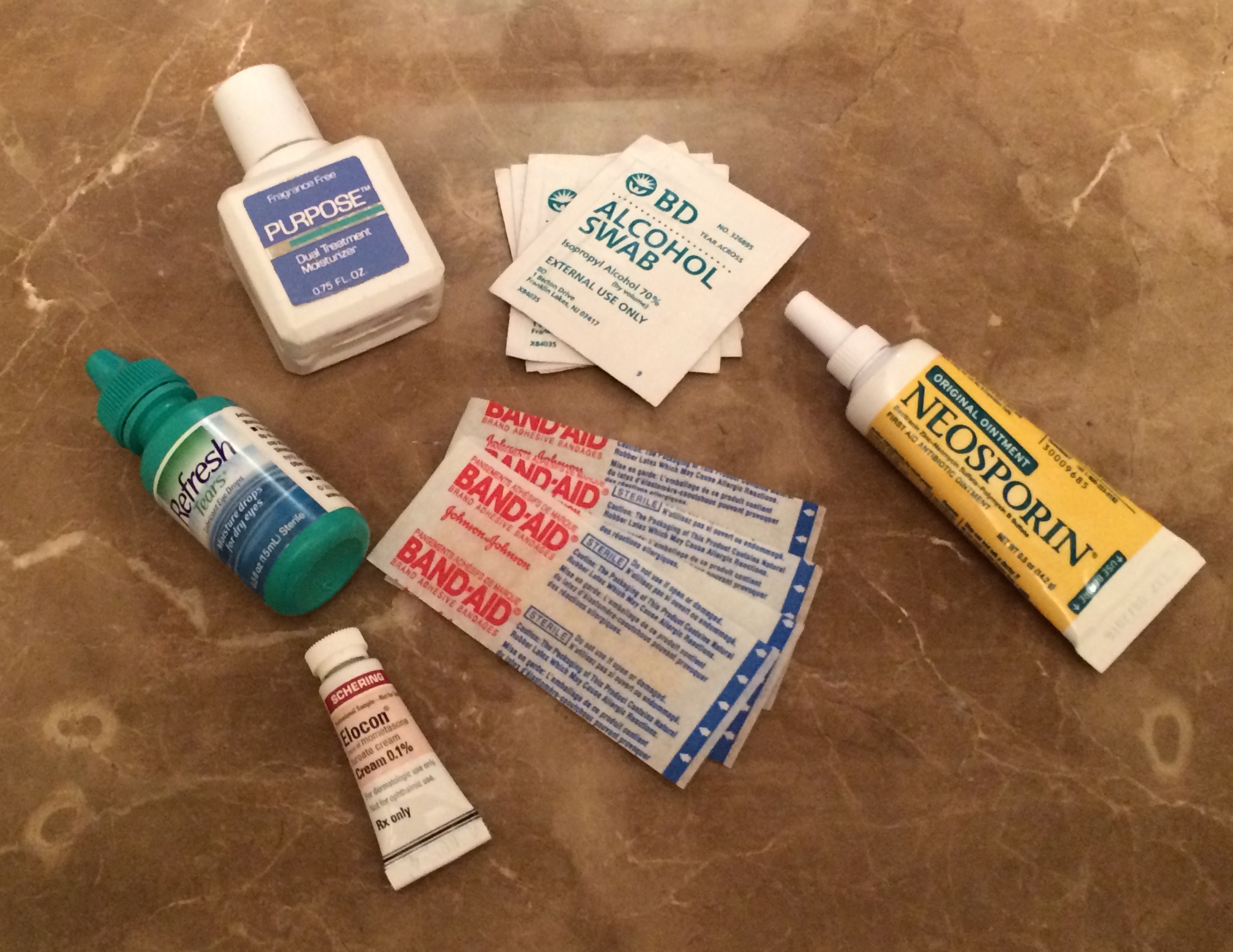 Then is the 'in case of illness' set. A thermometer, hand sanitizer, pepto-bismol tablets,advil/tylenol, advil or tylenol, and a Cipro prescription for traveller's diarrhea if you are traveling outside the country.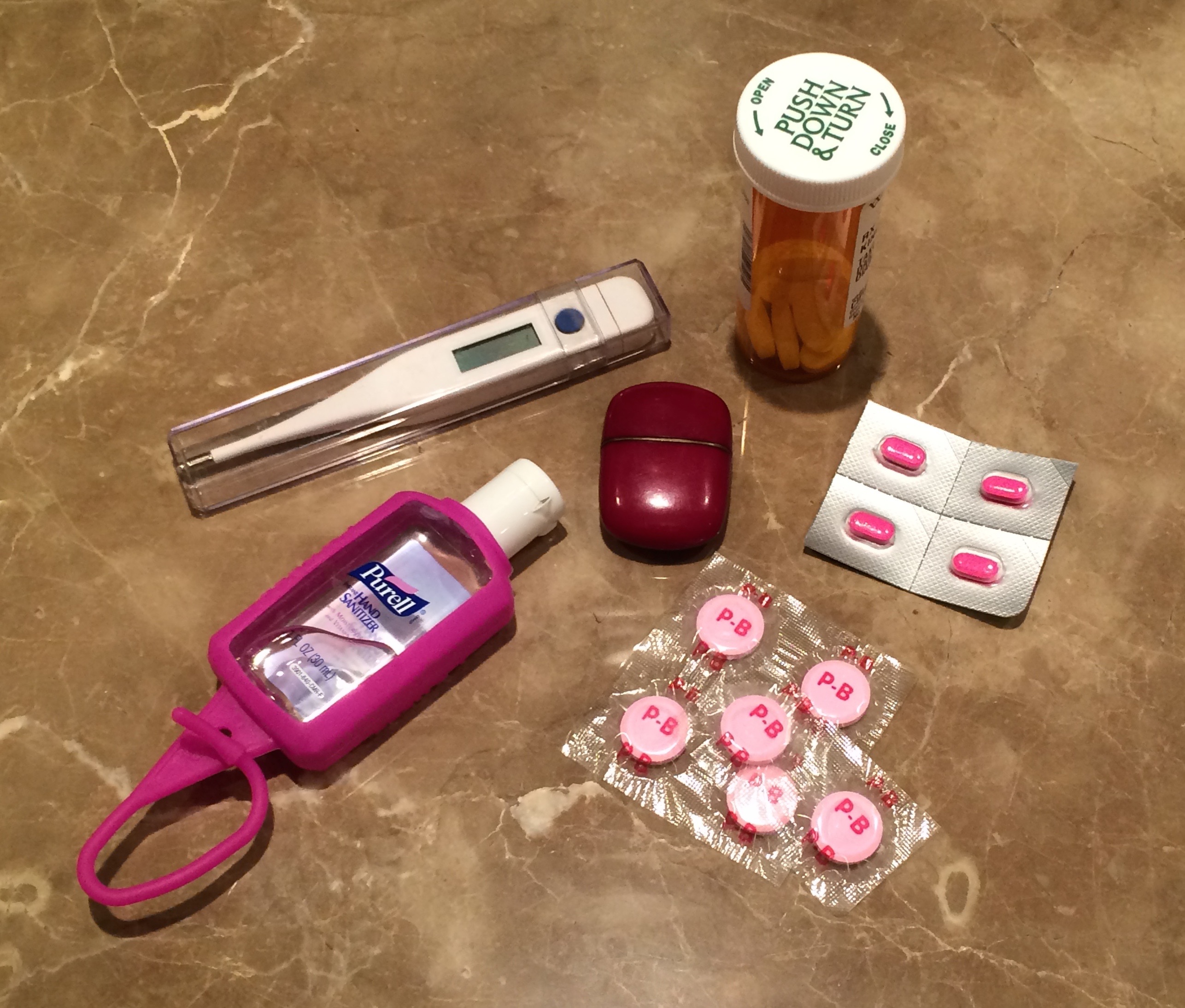 Next, the nip tuck set. Your razor, tweezers (which do double duty for splinters in bare feet), clippers, and a small tube of sunscreen in case you forget the bigger tube or lose checked baggage, you have someone for the first day.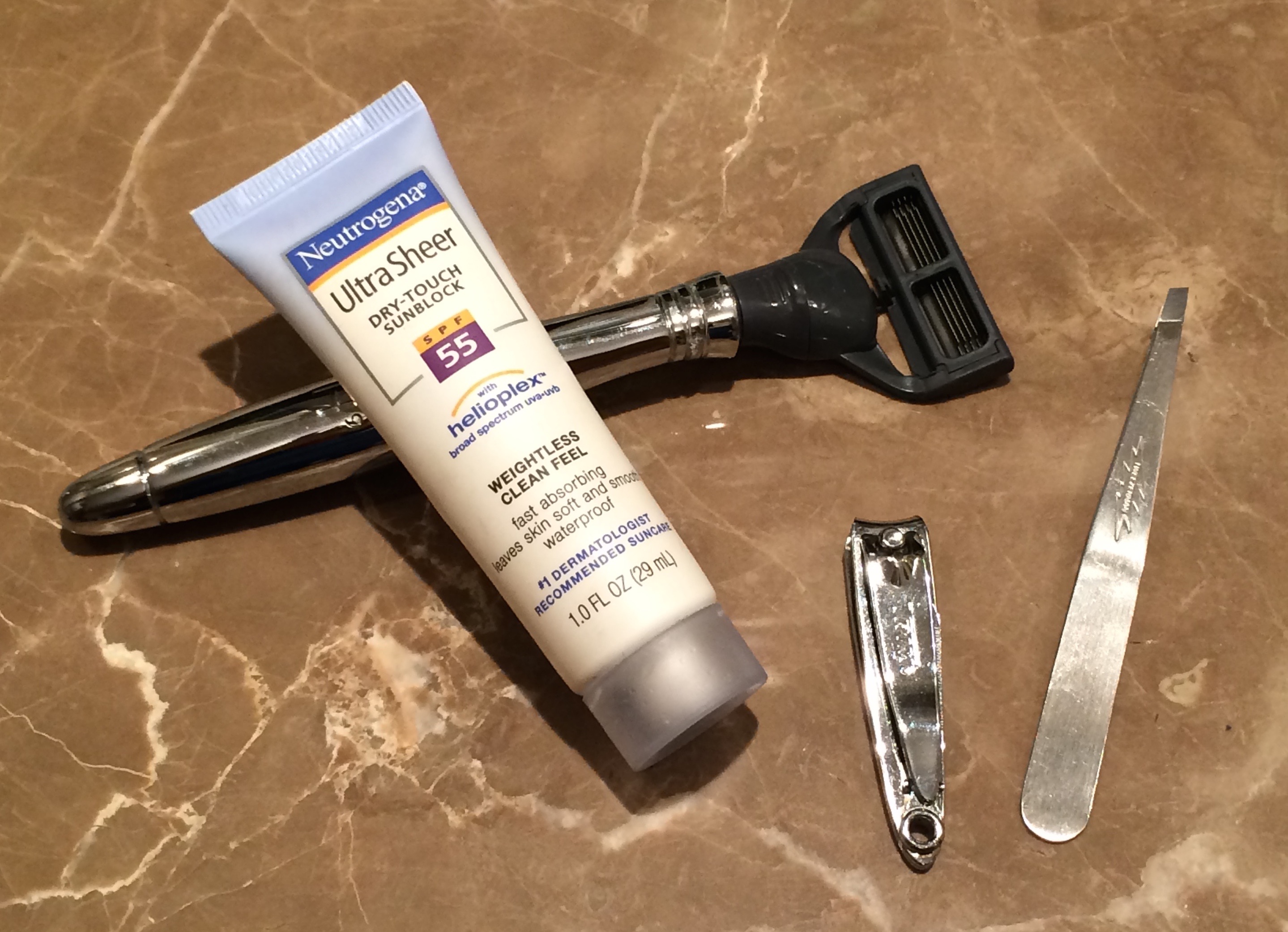 Then comes the miscellaneous stuff. Cotton balls, q tips, hair elastic, chapstick, lipstick, and a sharpie. I don't know how many times I have used the sharpie for everything from labelling water bottles in a beach bag to marking clothing if someone else has an identical clothing item.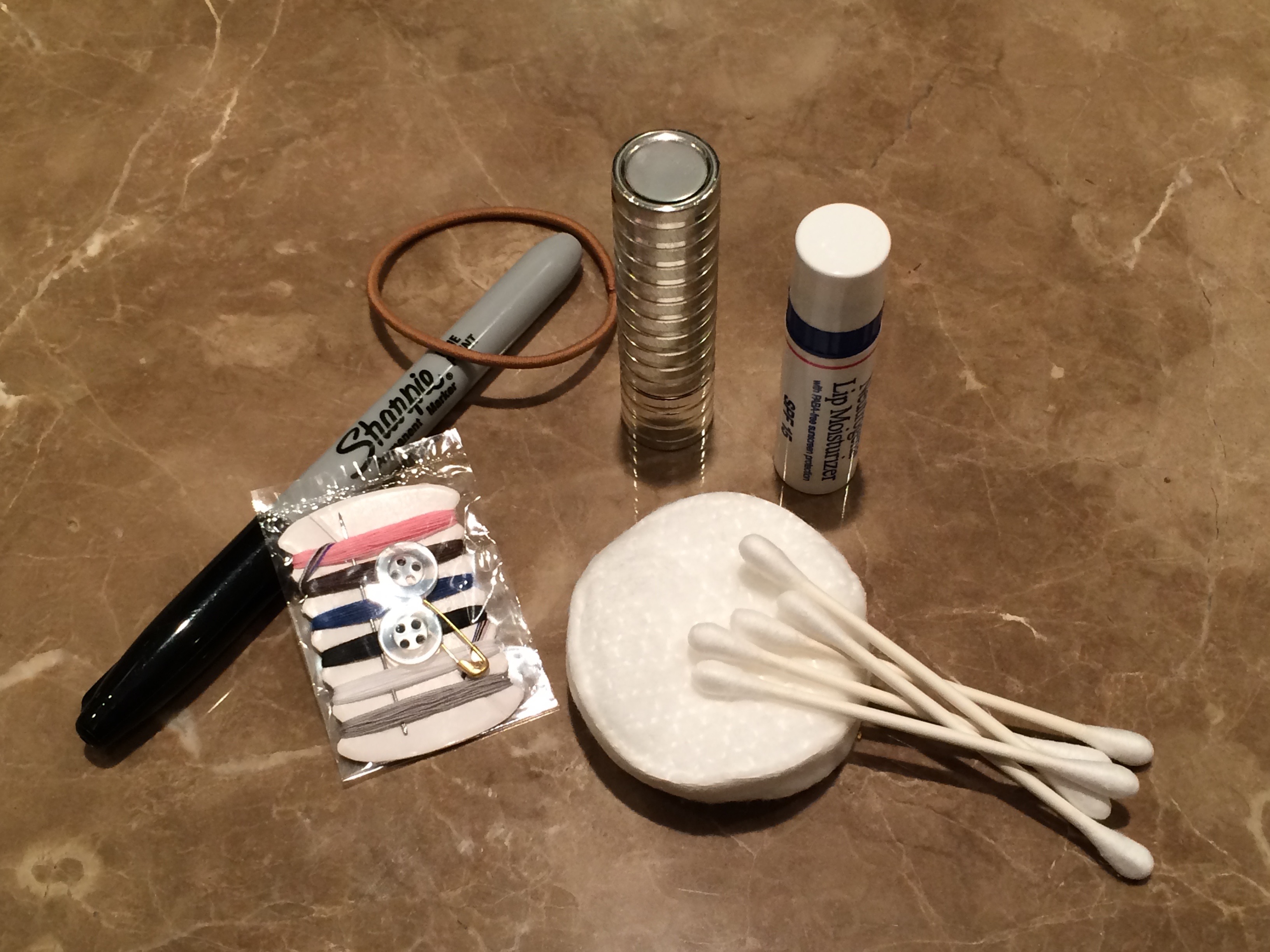 Putting it all together…
Pack in a clear toiletry bag. This one has been labelled with a list of items needed using a label maker. This way everyone can pack their own toiletry kit with items specific to their needs. I also labelled each bag with the owners name and phone number.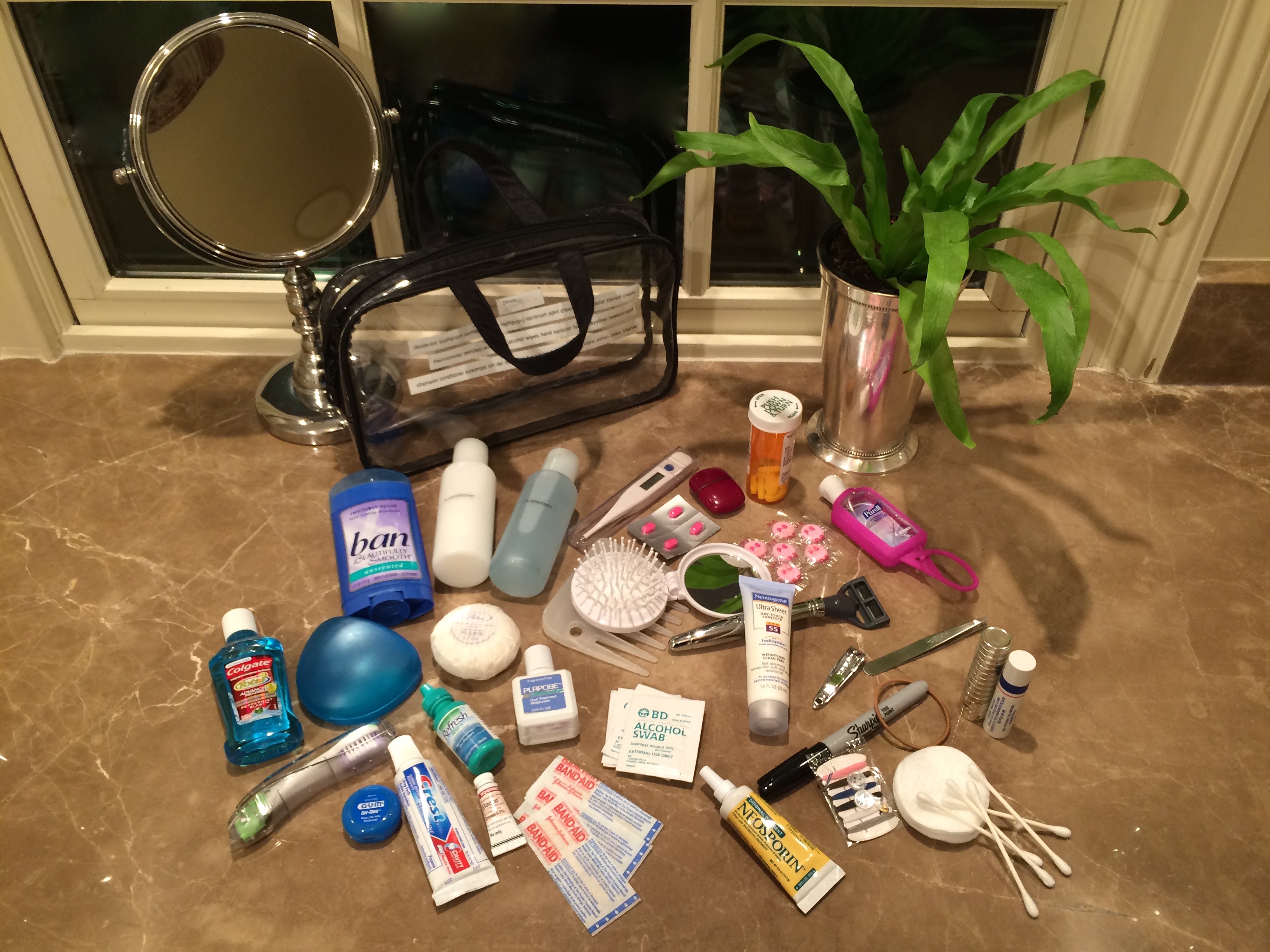 All packed and ready to wait in the bathroom closet to be tossed in the travel bag when needed.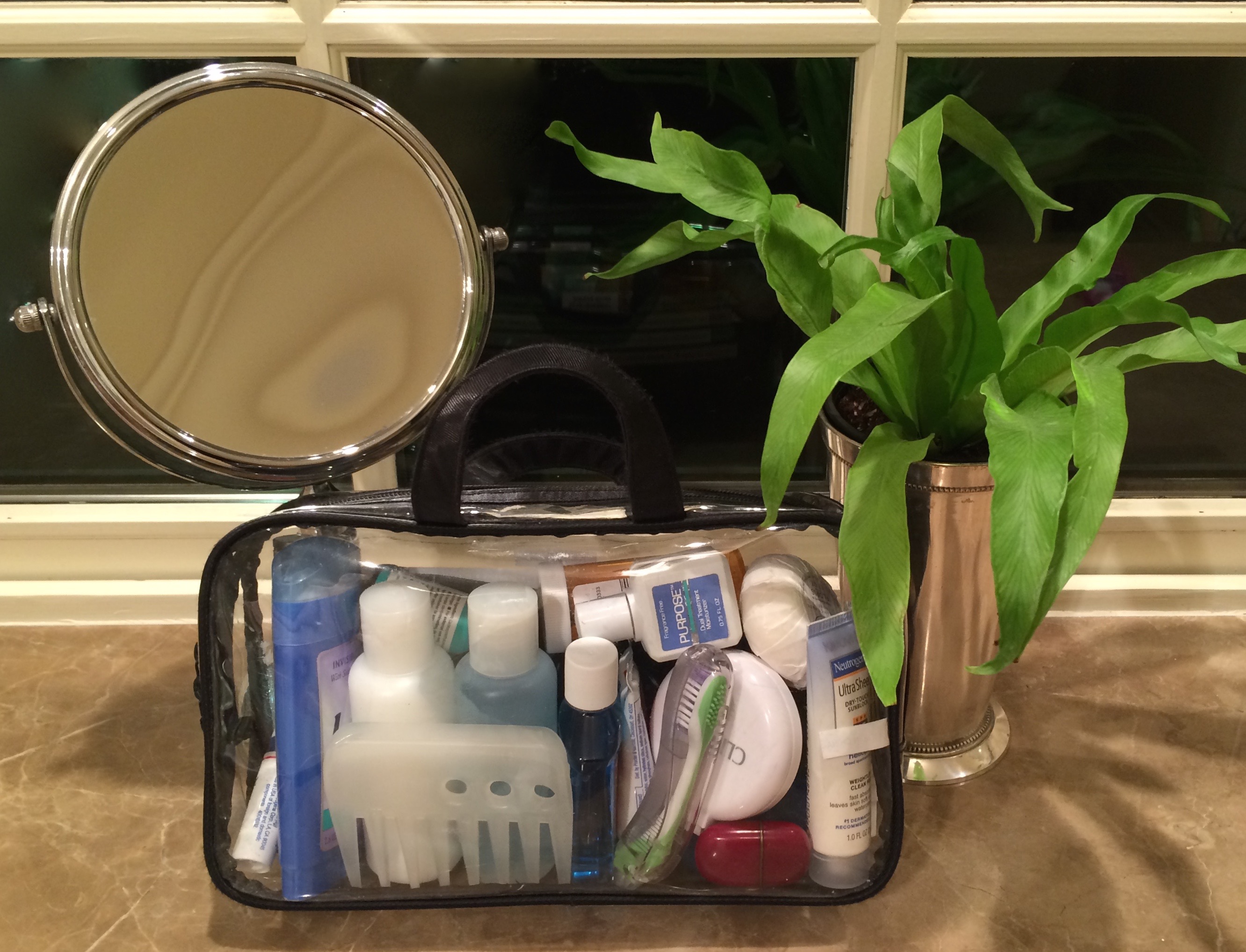 Almost forgot, a personal hand sanitizer to take off the bag and clip on the carryon bag.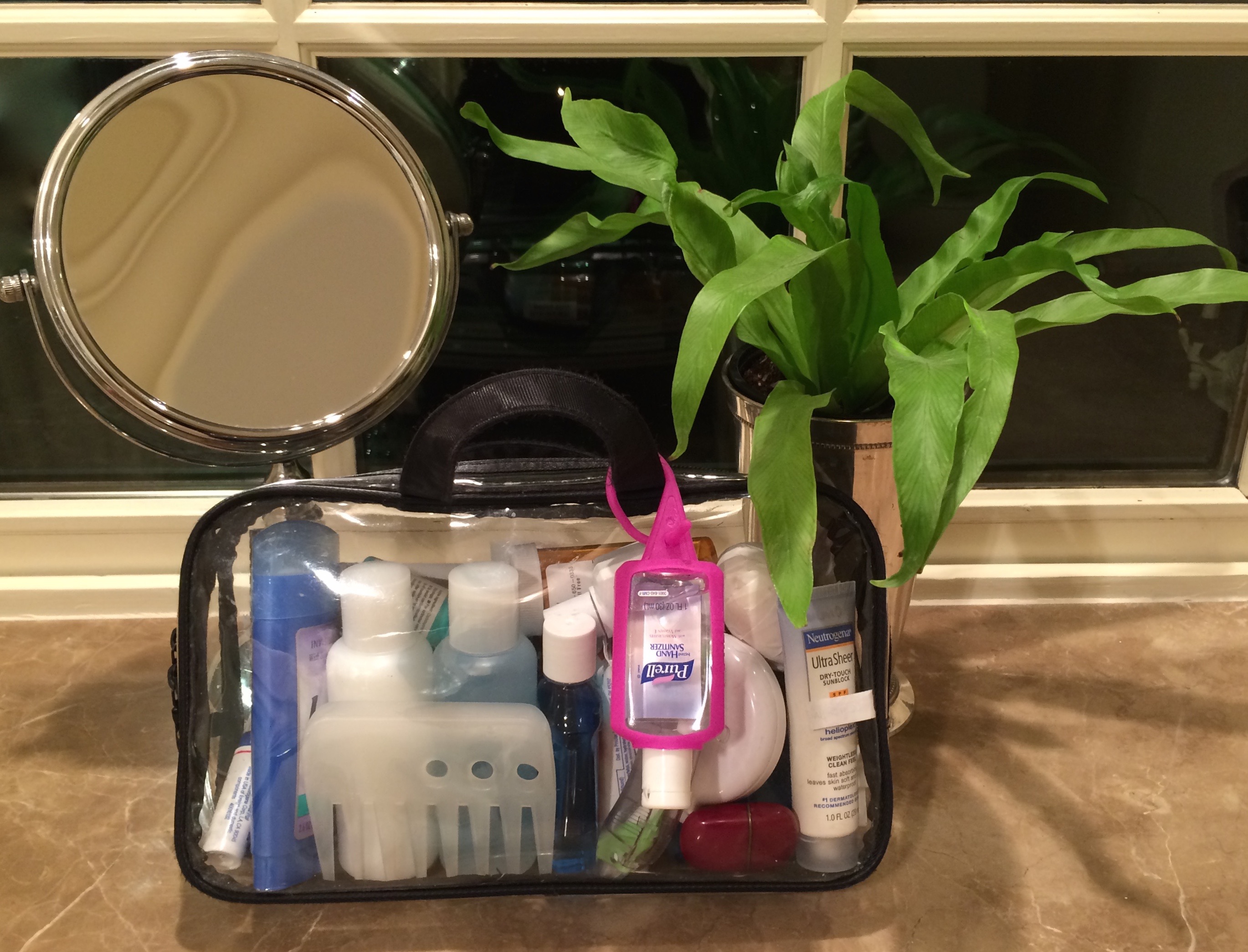 Below are some items, if you find your toiletry kit is lacking.  If you are interested in a particular item, there is an embedded link in each picture below to make it convenient for you to click on the item and get in time for your next trip.
Or if you want the prepackaged ensemble…
Feature image from nauticexpo.