My family loves Sunday brunches. Below is the recipe for what my children call "Daddy's famous French Toast"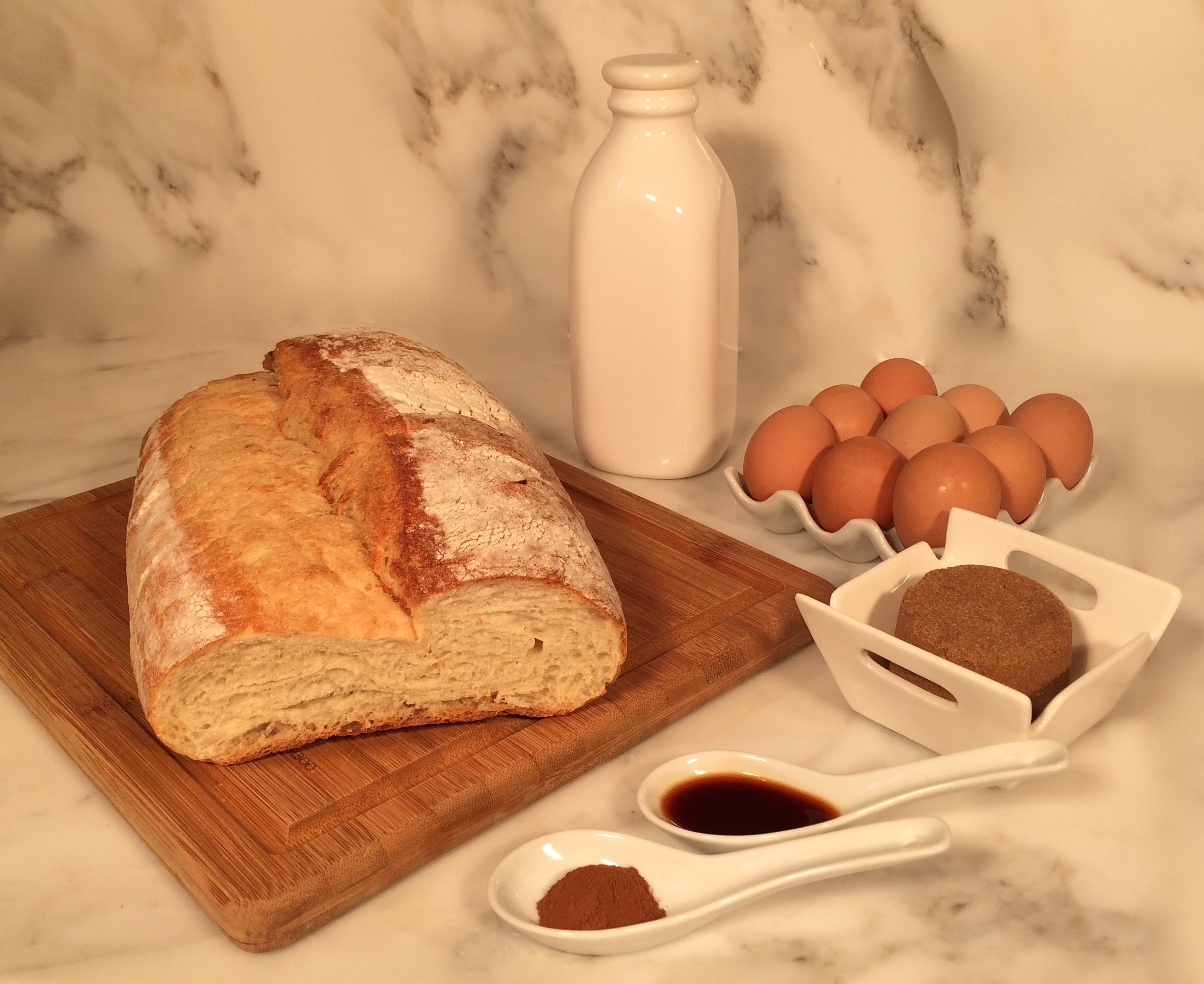 Ingredients:
8 eggs partially separated
2/3 cups milk
2 tablespoons brown sugar
1 teaspoon cinammon
1 teaspoon vanilla
1 loaf of good bread
butter to grease griddle
First slice bread into 1 inch thick pieces.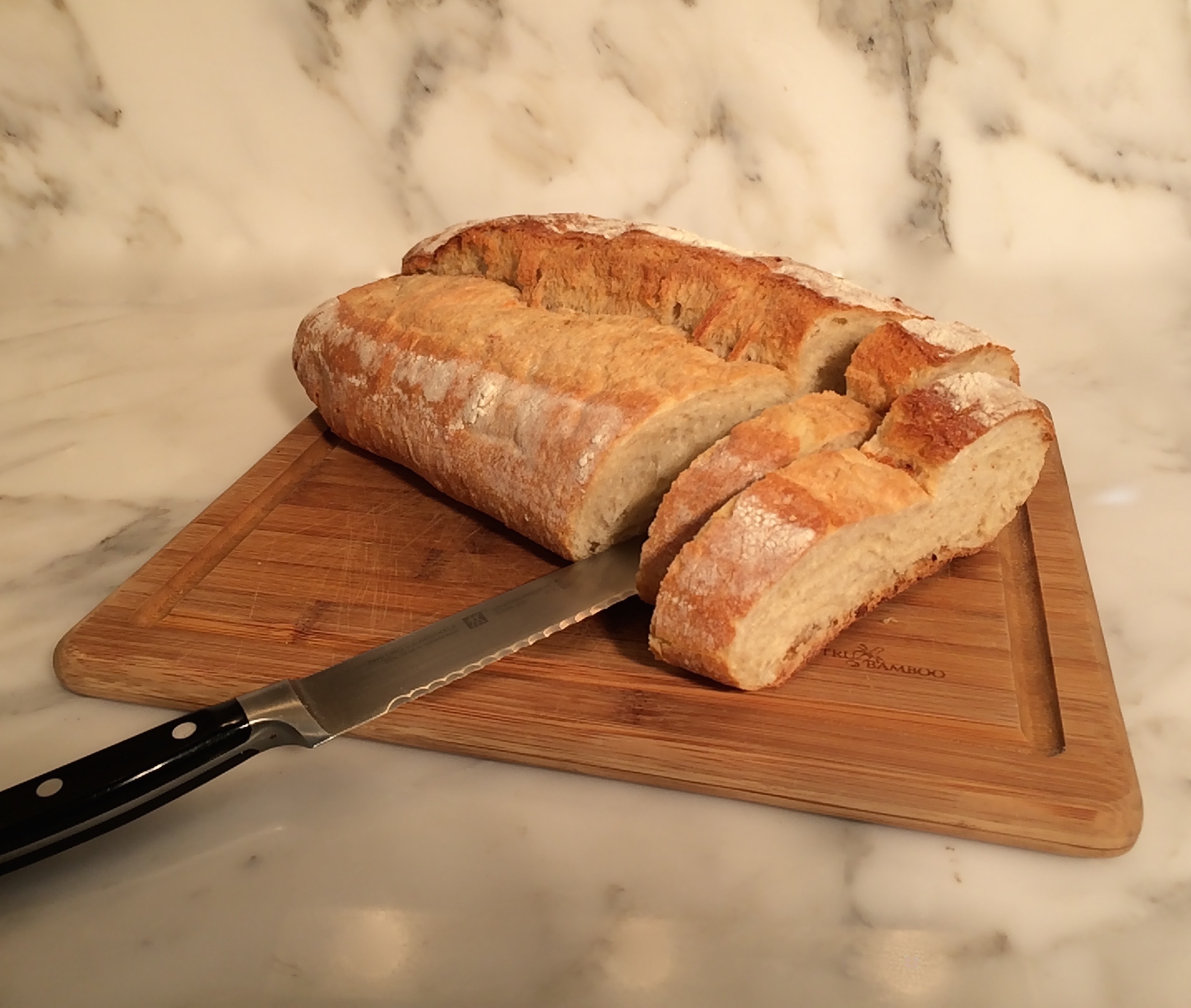 Then whisk milk, egg yolks, brown sugar, cinnamon, and vanilla. Next pour the mixture into a 9×13 inch pyrex dish. Place the bread into the mixture as below and allow to soak. Then flip the bread over to cover the other side with the egg mixture. Let soak again.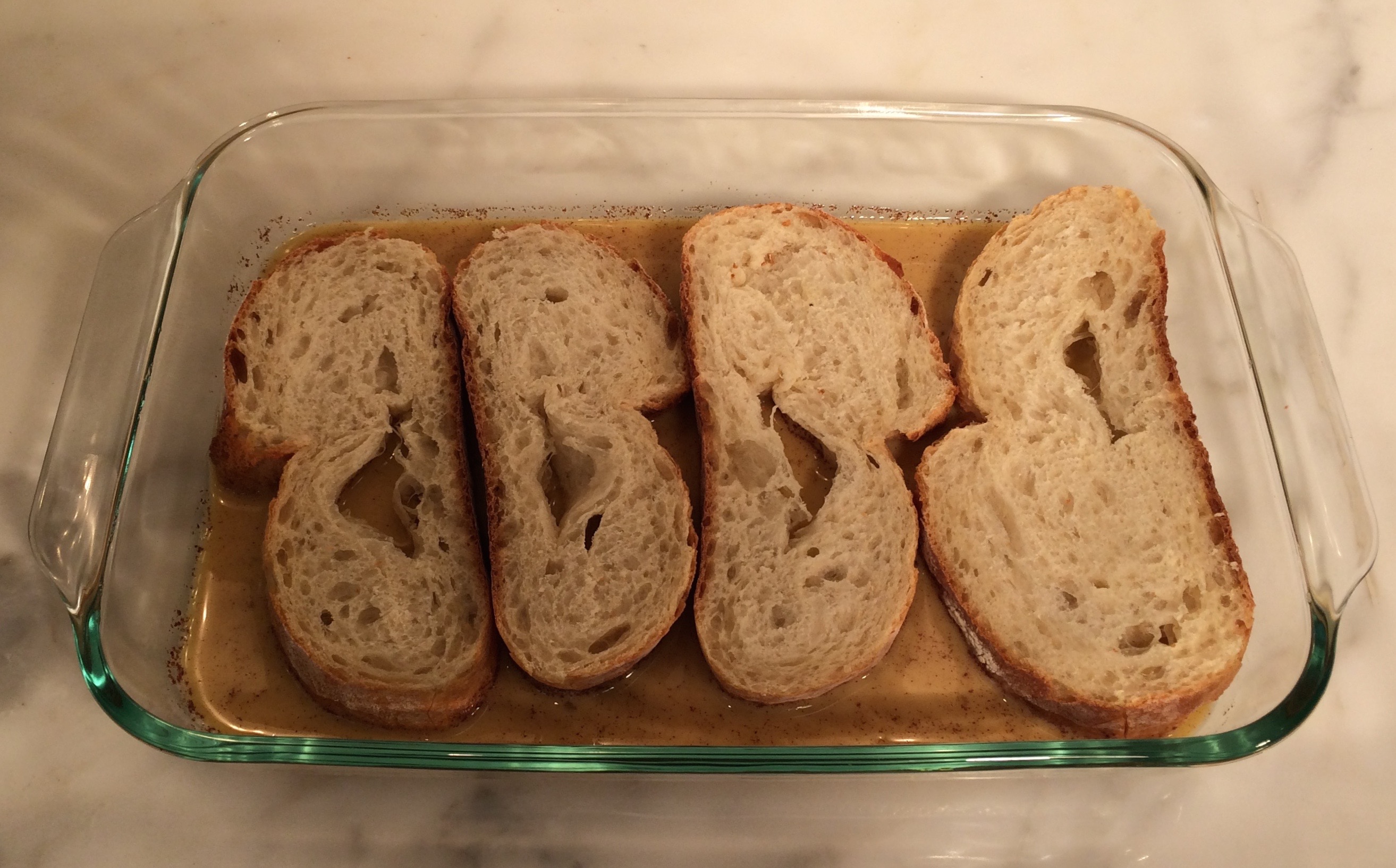 Butter the griddle. Place bread on the griddle and cook until crispy on both sides.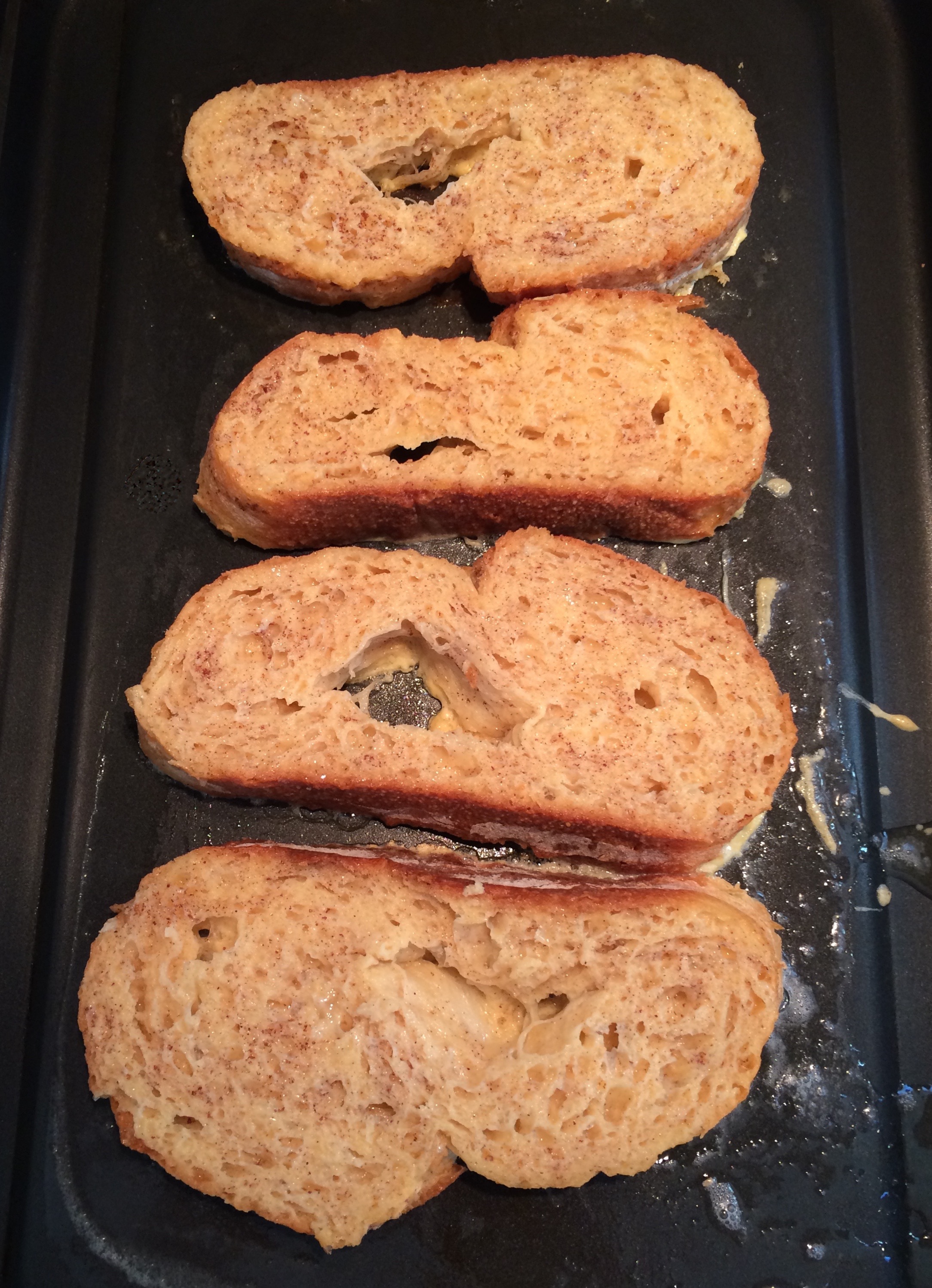 They can be enjoyed plain, with powdered sugar, maple syrup, or honey.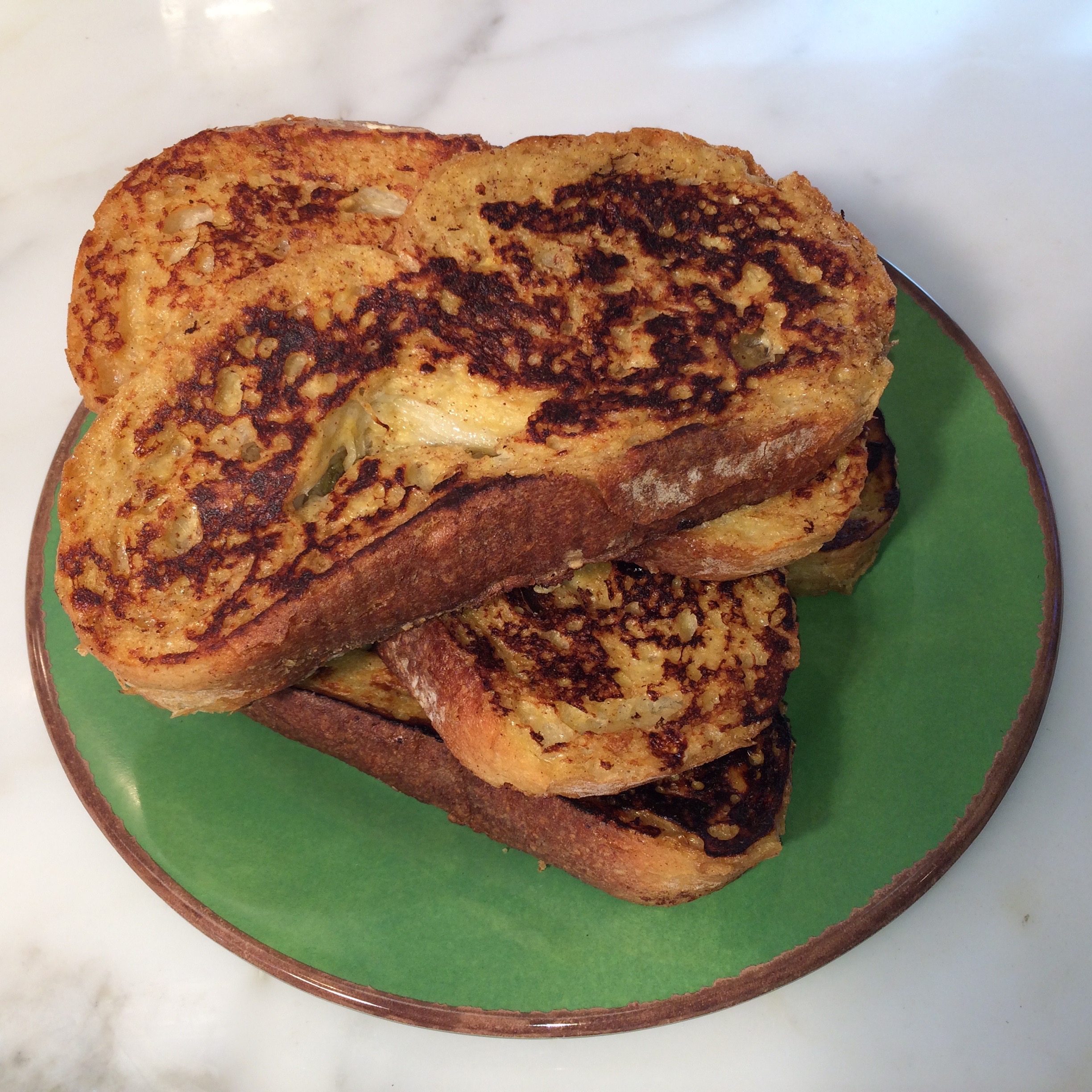 We also love them topped with berries, fruit, chocolate, and yogurt.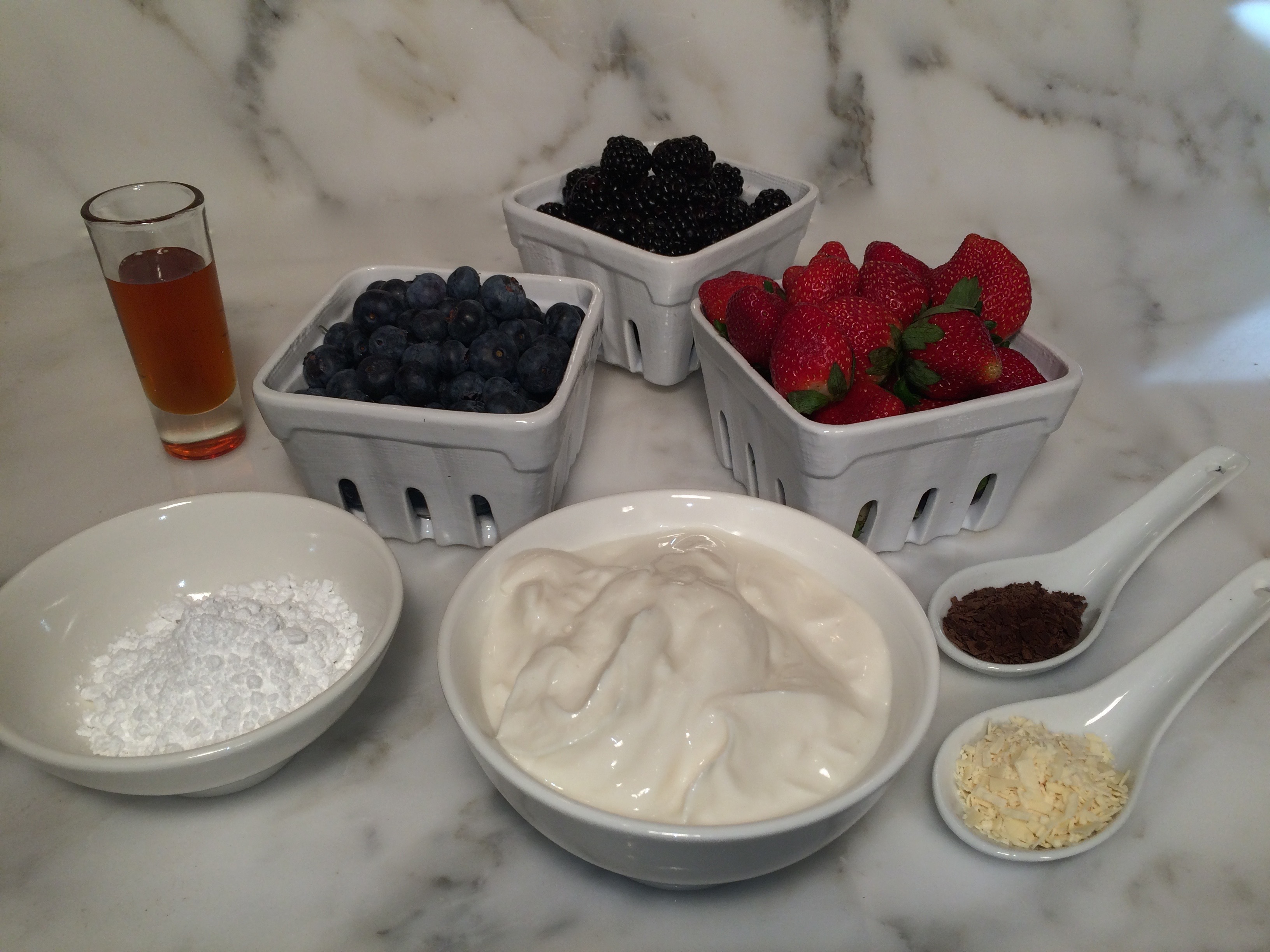 Check out last weeks post Fresh take on French toast for ideas!