Teacher gifts are always tricky.  It is always difficult to figure out what to give.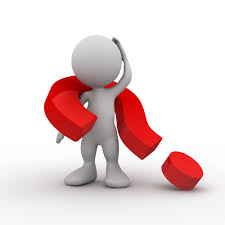 The girls and I always want to get something personal to say thank you for the wonderful teachers they have each year. As they get older, they have more teachers, often up to 8 different teachers a year. Some they get to know well, others less well. In an effort to be equitable for all, we typically try to give the same to each teacher.
Talking with friends and parents we know who are teachers, we have come to find the most appreciated gift is the gift of choice. As such we have transitioned from gifts of trips to the spa, massages, or chocolate boxes to gift cards.  One of the favorites tends to be a gift card to the local specialty food store.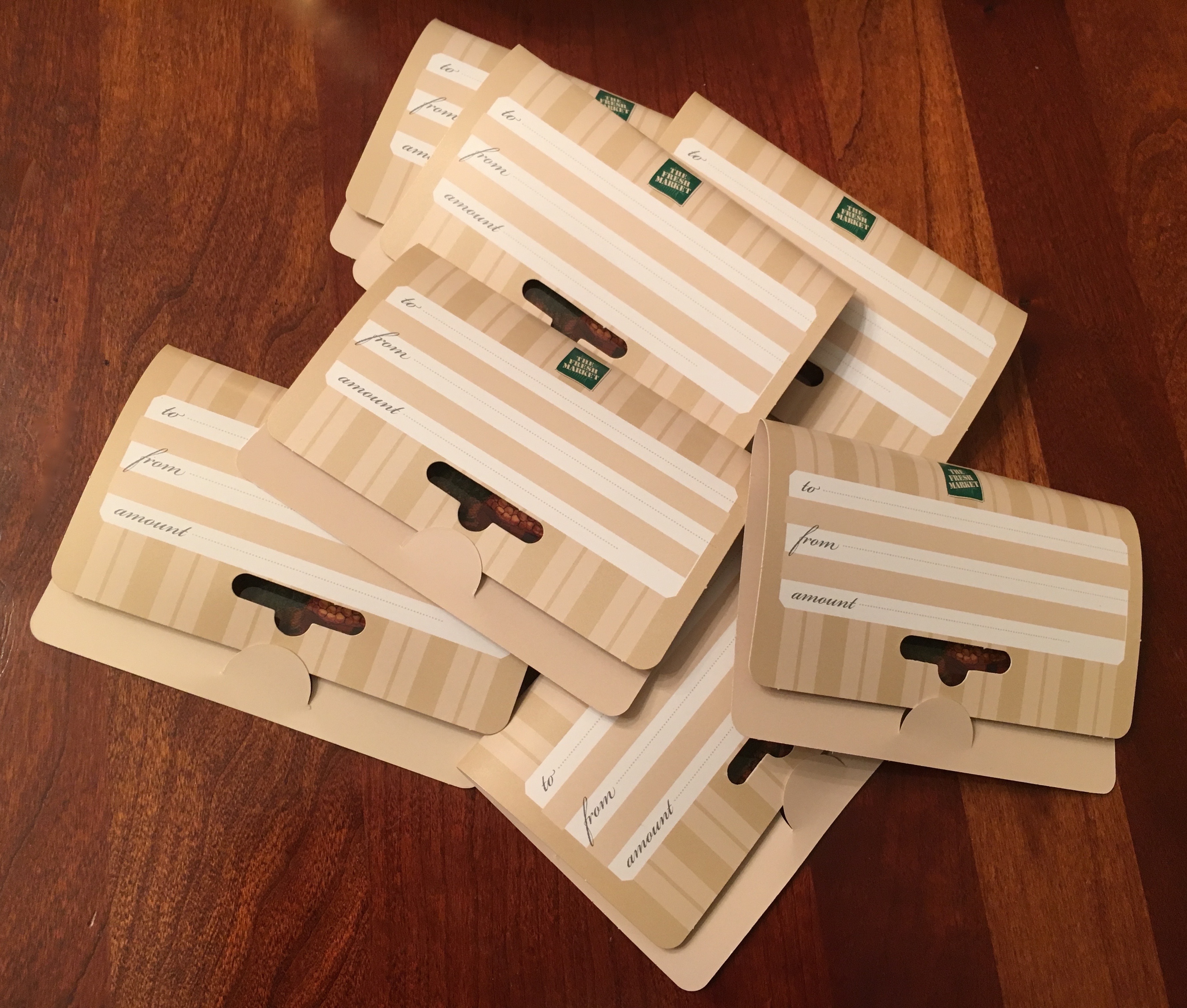 To this we like to add something the teachers can enjoy right away. This time we choose lemon, vanilla, and blueberry pound cakes. In years past we have also given chocolate covered expresso beans (which work particularly well if  you have to purchase in advance of the date you are giving.)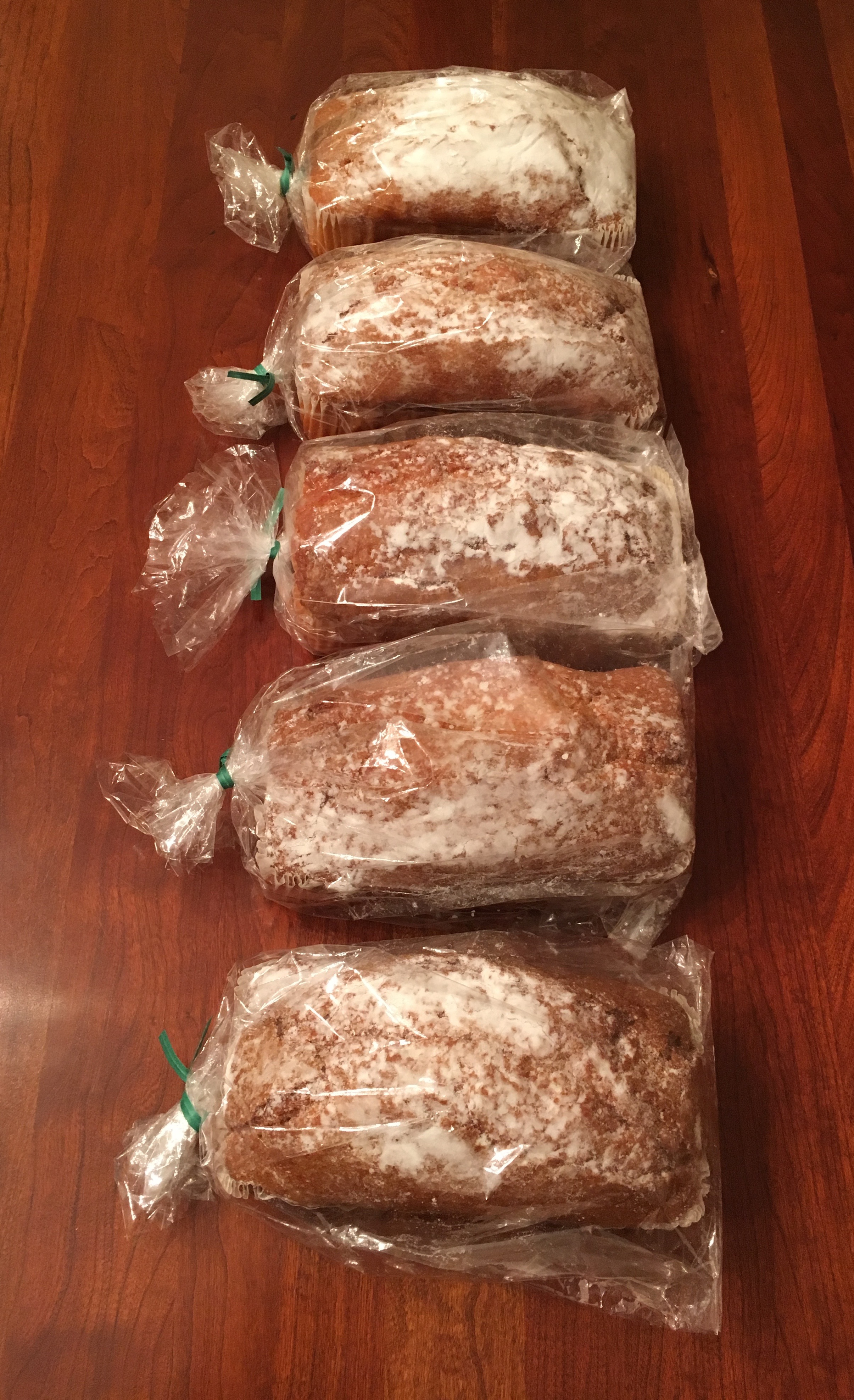 Then I get some gift bags to which I attach the store label.  Our store is happy to provide them, you just need to ask.
To personalize it, the girls write cards to their teachers.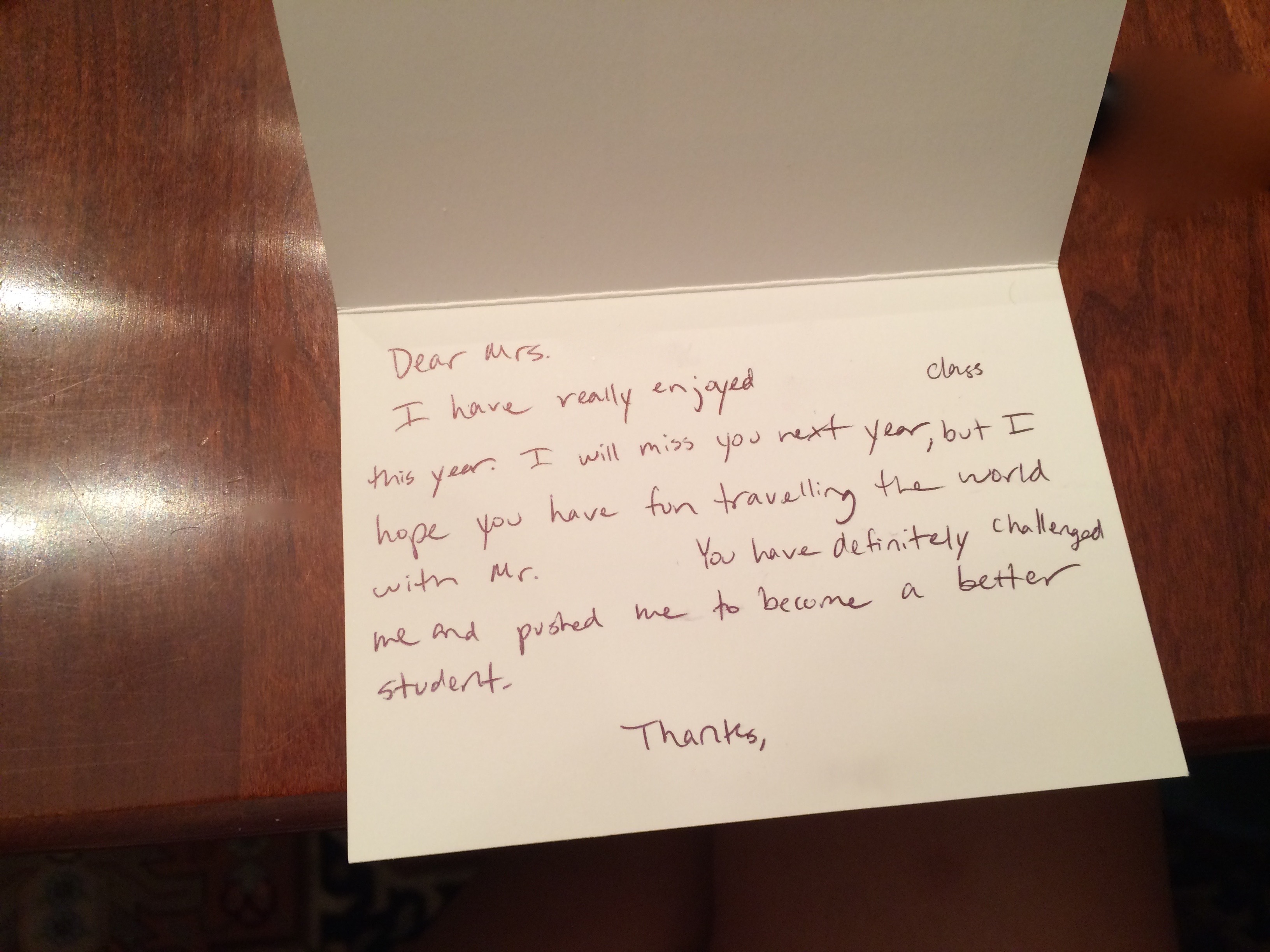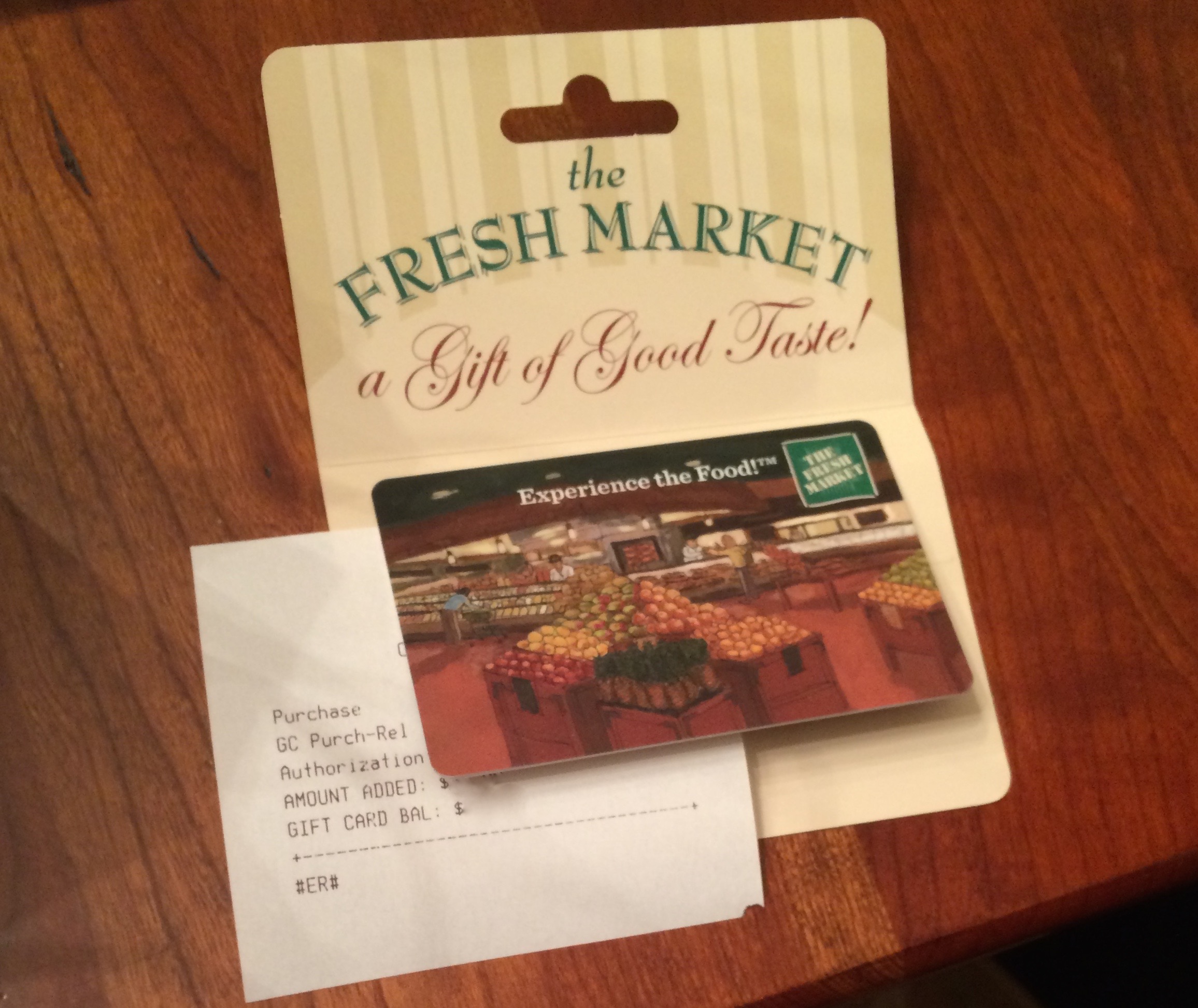 I add the gift receipt in addition to the gift card just in case there is an error in activating it.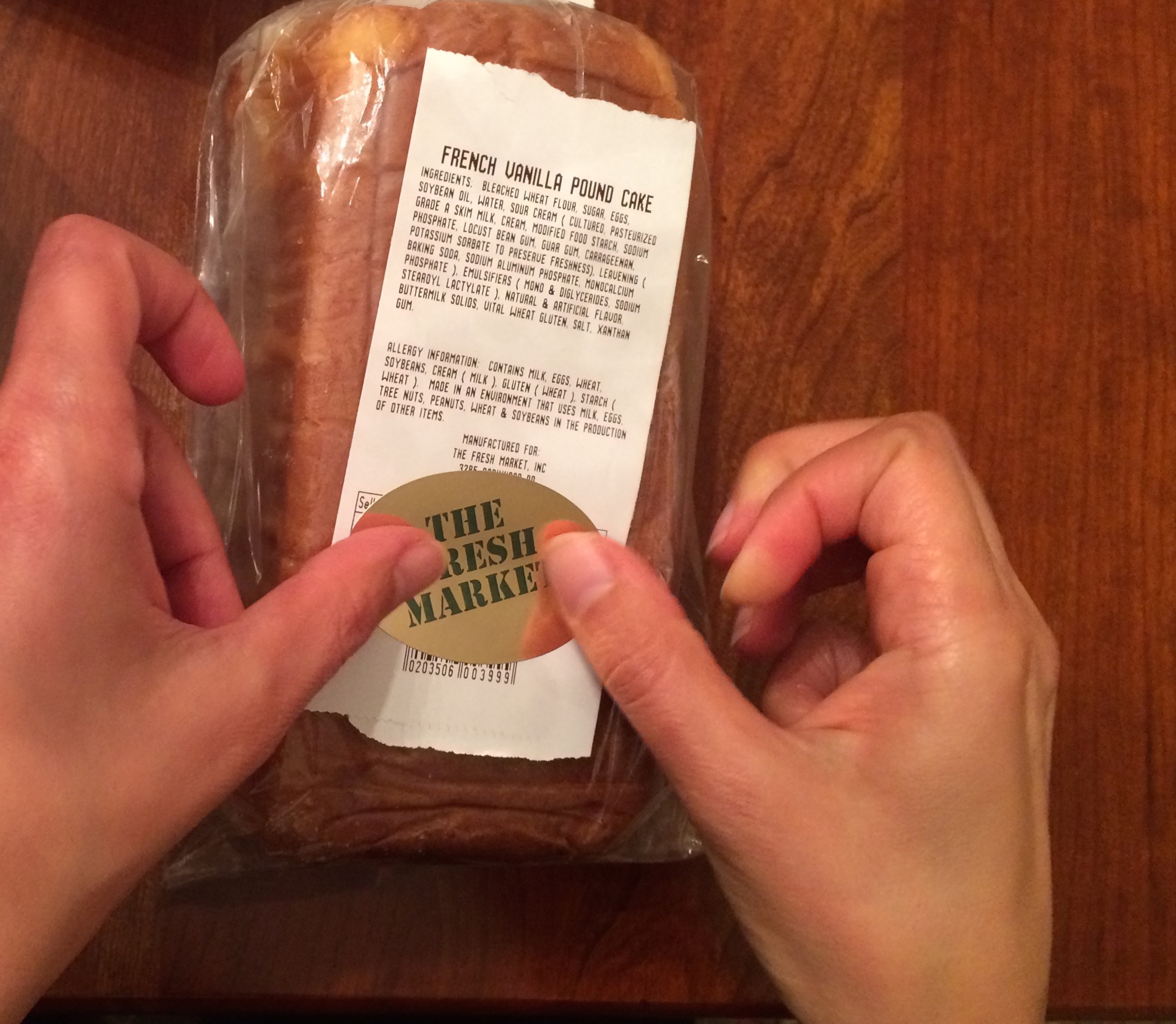 Often the price of the item is on the back. I get a few of the store's stickers and tape it over the price. that way they can still see the ingredient list if they have any food allergy issues in their family.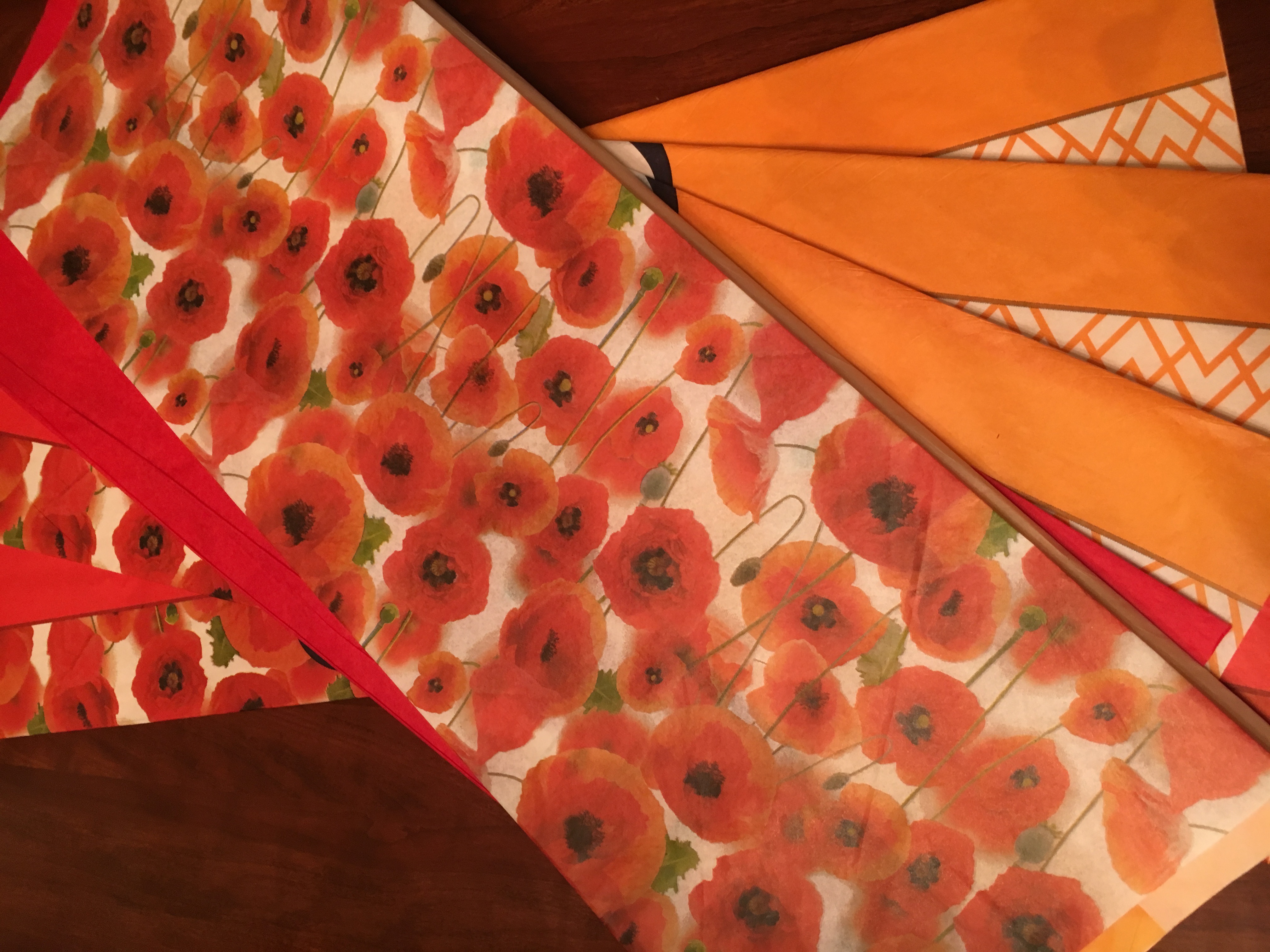 I like to pick up some fun packaging supplies. I tend to prefer the decorative tissue papers with simple bags to the decorative bags for teacher gifts.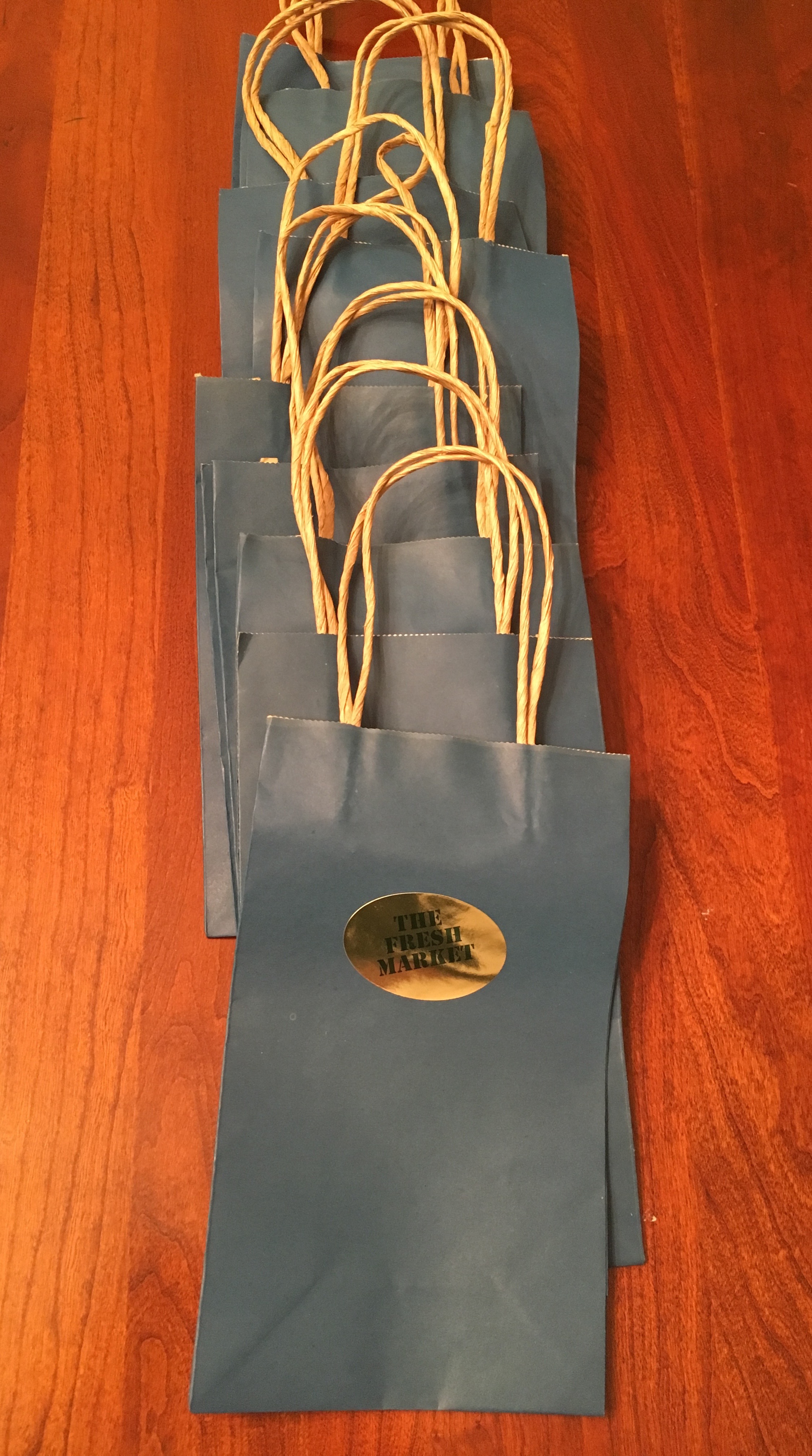 Then I affix the store labels to the paper bags.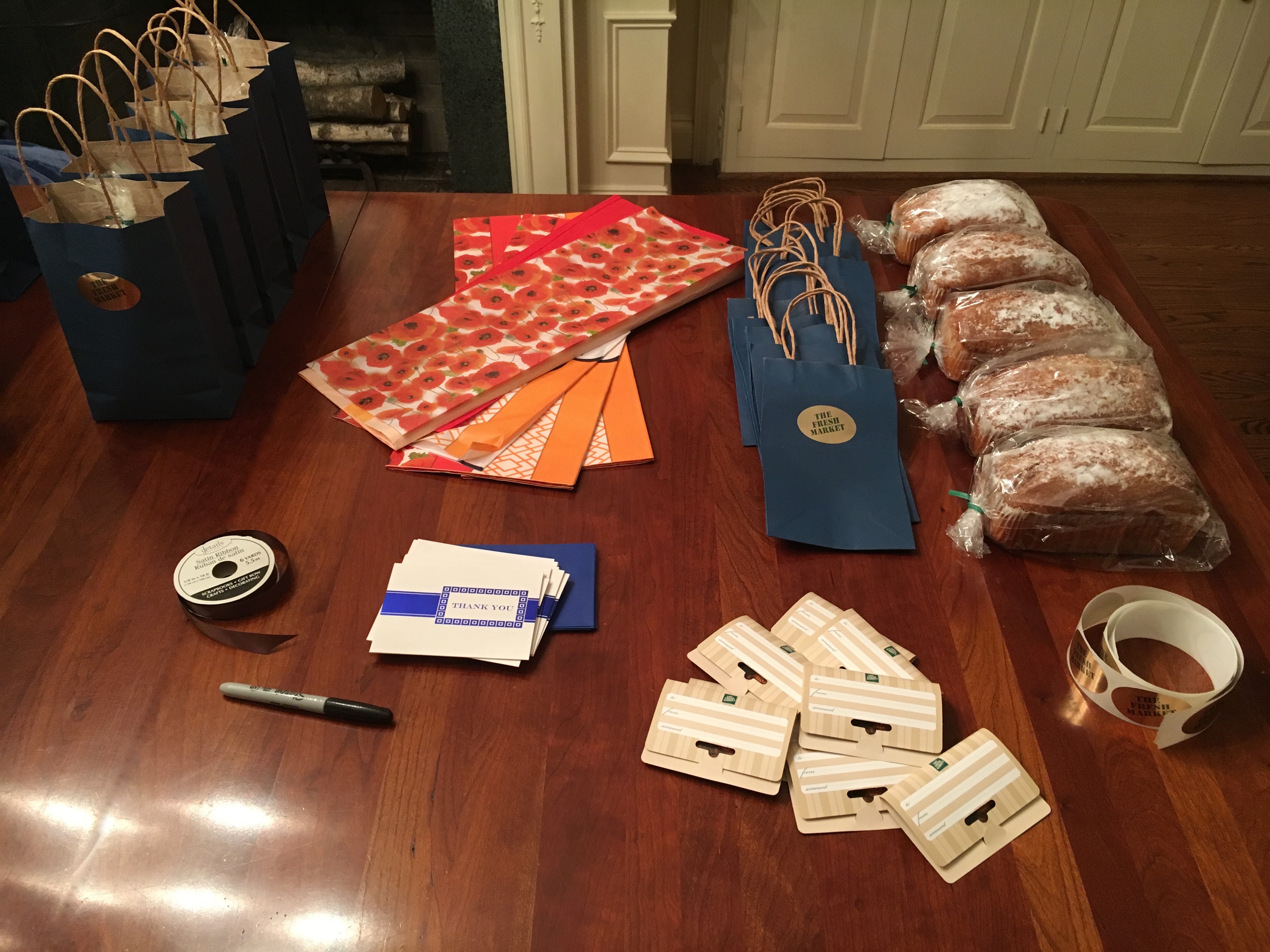 I get all the supplies together on a large work surface, for me the dining room works best. It is out of the general flow of traffic in the house.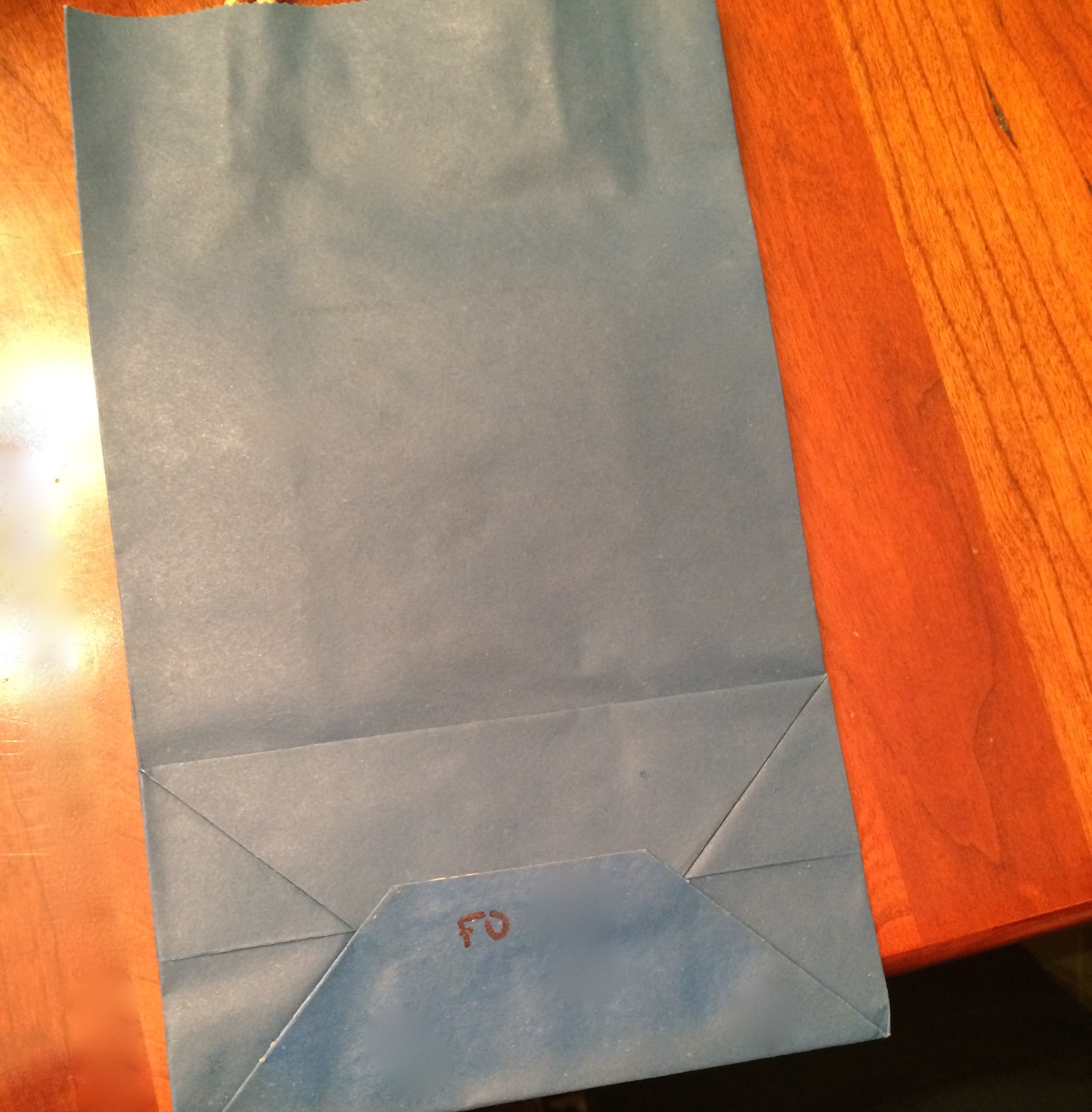 On the bottom we place the teacher's initials so it is easy to identify at delivery time.
We place the bakery loaves, personalized note, and gift card in the bag.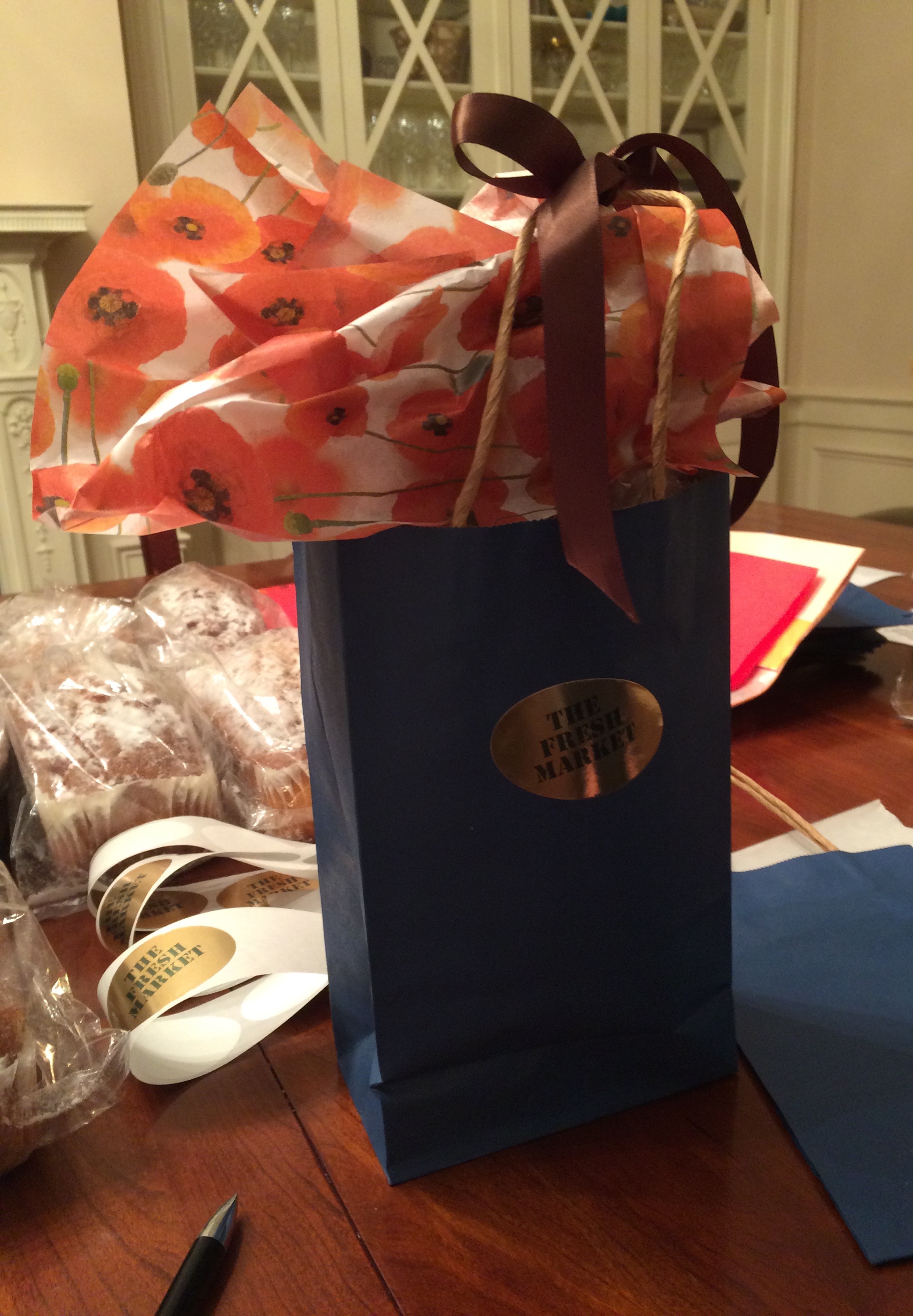 We dress it up with the festive tissue paper and a lovely ribbon.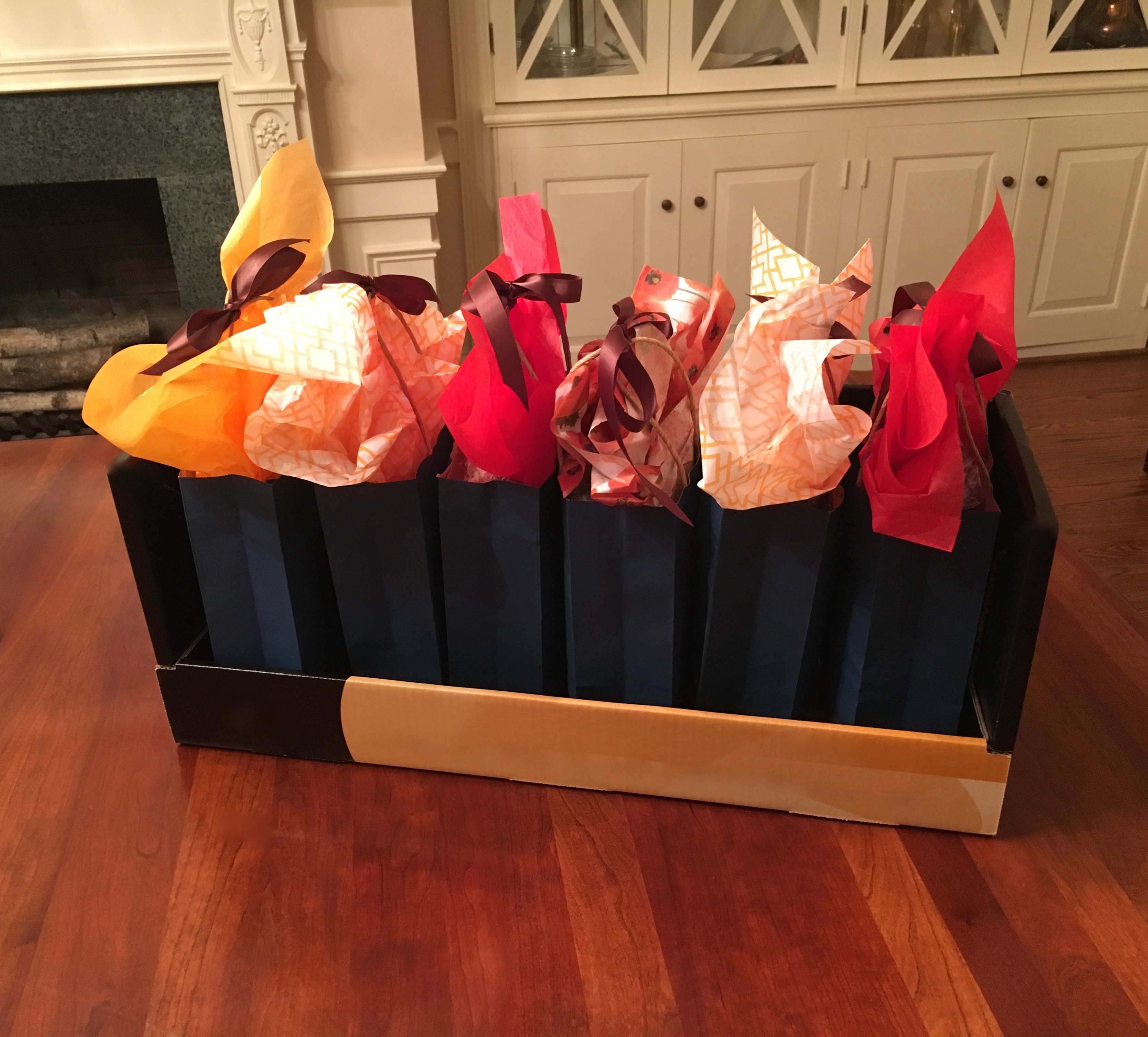 For children, easy delivery is key. It is great to find a box that is easy to carry and fits the packages well. Store like Costco have boxes in an abundance of sizes that work well for this purpose.
This gift was well received with a little bit of something for everyone, a tasty treat, a personalized note, and the gift card of choice. Happy gifting!