Serendipity, meaning the art of finding the pleasantly unexpected by chance or sagacity, first opened in the 1950s founded by 3 men: Calvin Holt a dancer from Arkansas, Stephen Bruce who dressed window's at Macy's, and Patch Caradine a composer of song lyrics and comedy routines.  They pooled their fortune of $300 and started New York's first coffee house boutique. They were a hit immediately with lines going around the block waiting for entry.
Before his fame, Andy Warhol reportedly called it his favorite sweetshop and paid his bills in drawings. It became a haven for the pampered, models, Vogue editors, and movies stars. James Beard tested in the Serendipity kitchen. Jackie O visited.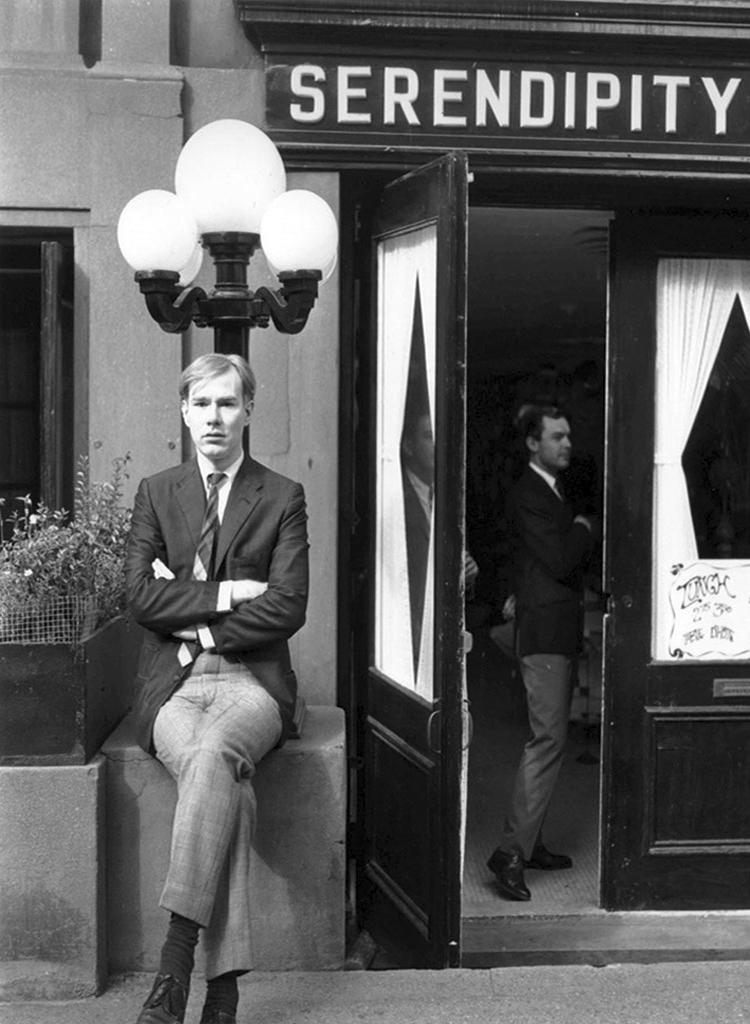 Warhol picture from Thrift Store Preppy above.  In his more recognized form Warhol image from Blog Saatchi Gallery below.
In more recent years…
Oprah and Colin Cowie enjoy their Frozen Hot Chocolates. Image from best friends for frosting.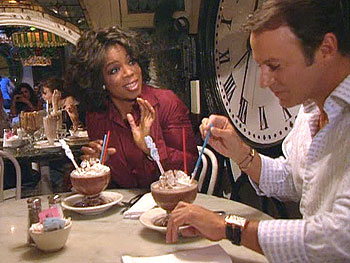 Bill Clinton, never one to be left behind, at Serendipity from Serendipity.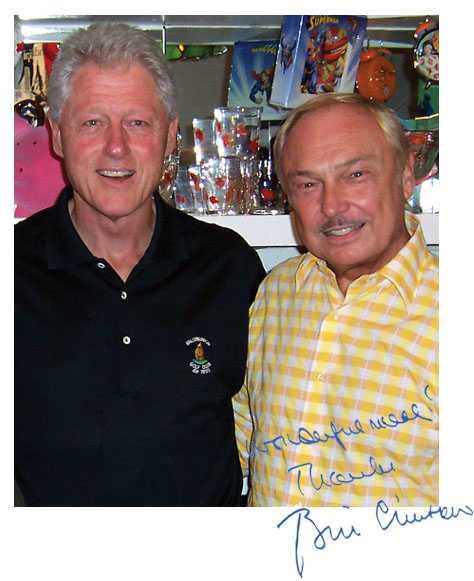 Zac Efron with High School Musical crew from Serendipity.
It still draws an eclectic group with it's outrageous and exuberant Victorian decor and extravagant offerings.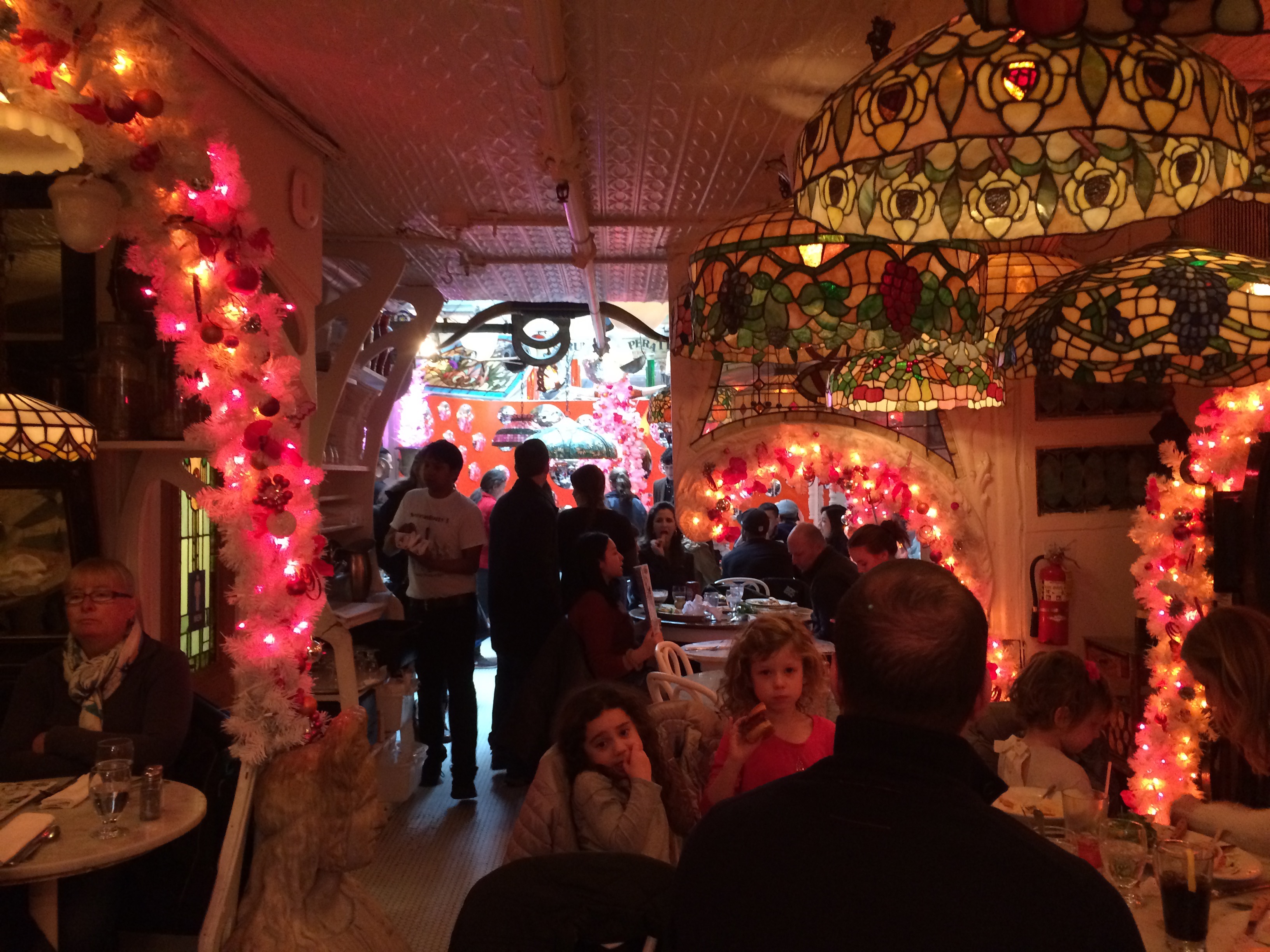 Tiffany lampshades hang from the ceiling as they did during the founding.

They have a trendy General Store that greets you as you enter and exit lest you miss some of their outlandish items from blood bath shower gel to skeleton car decals to mustache teething rings…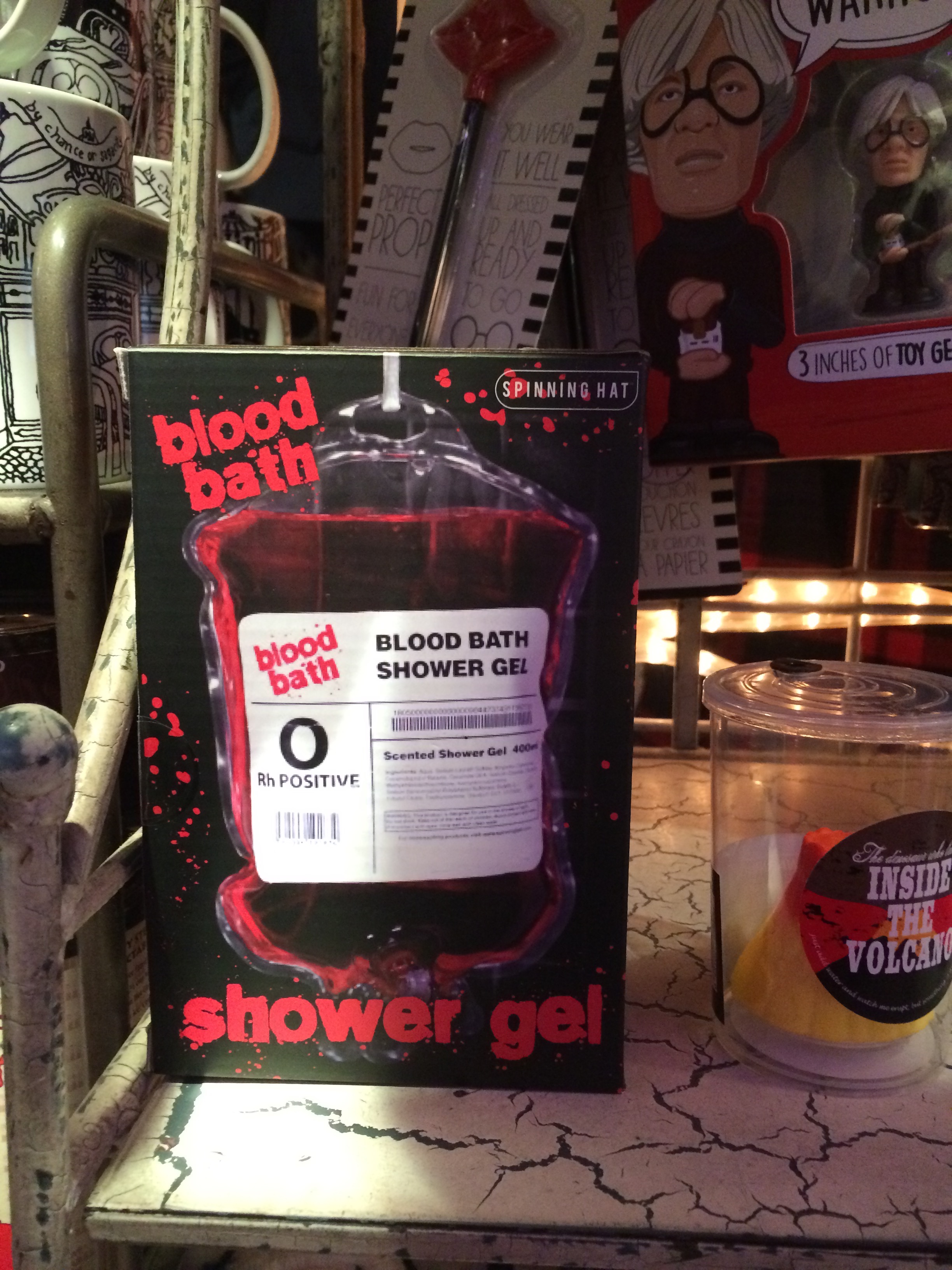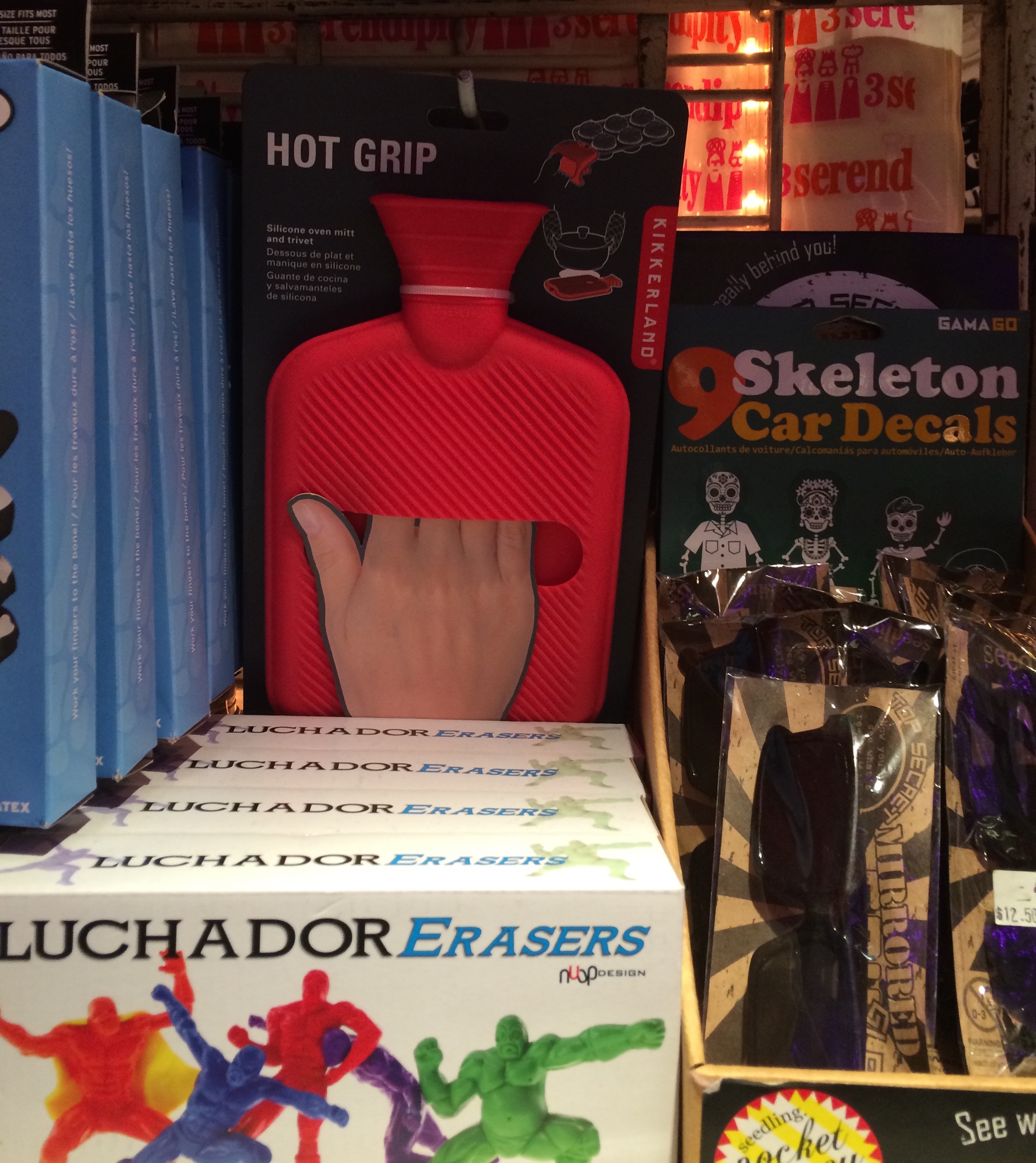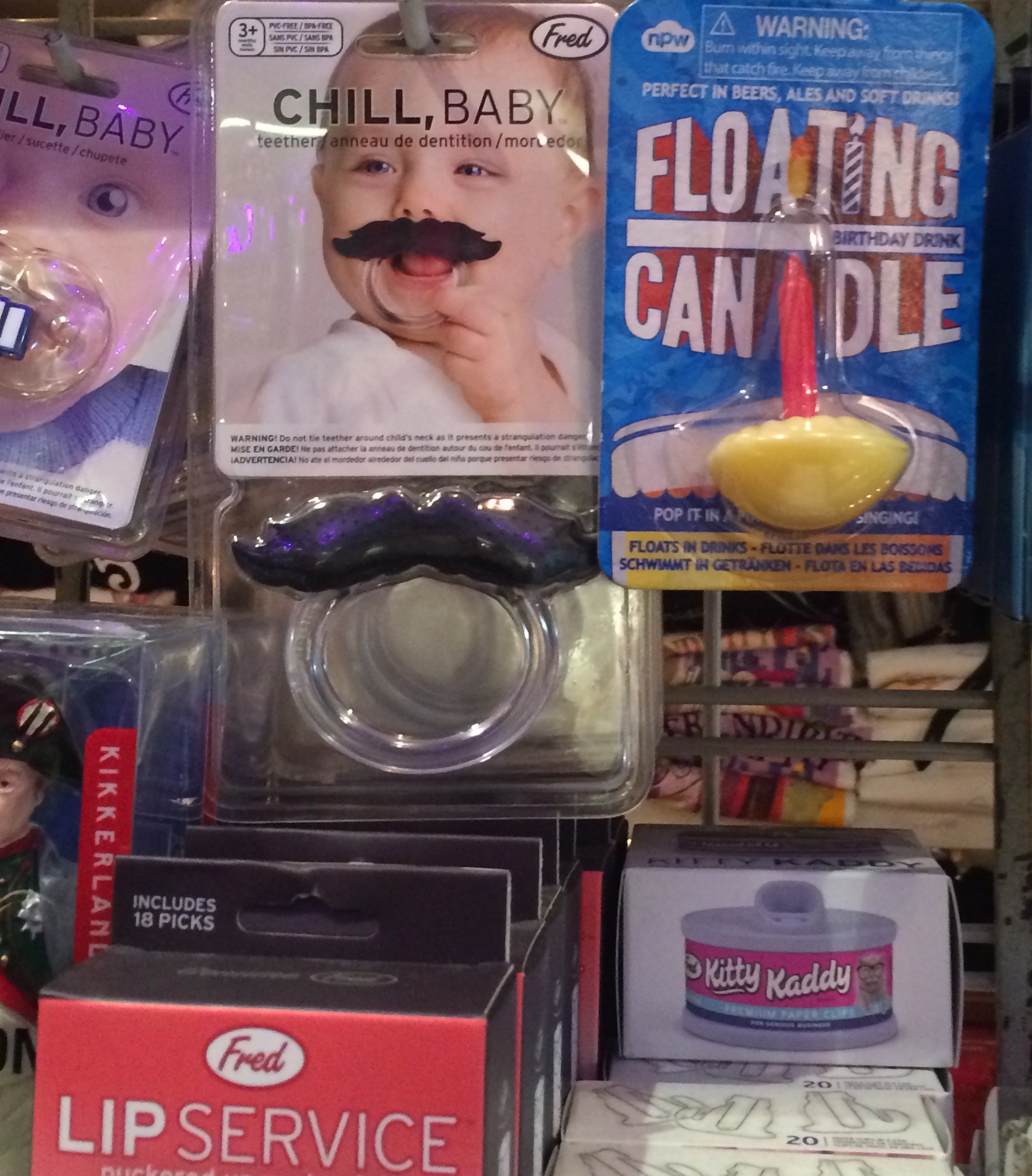 The sandwiches are not to be missed.  Below the Haight-Ashbury, a fitting choice as Serendipity was also a meeting place for gay men in the 1950s, with sliced turkey, tomato, avocado and alfalfa sprouts with melted muenster on raisin pumpernickel with Russian dressing.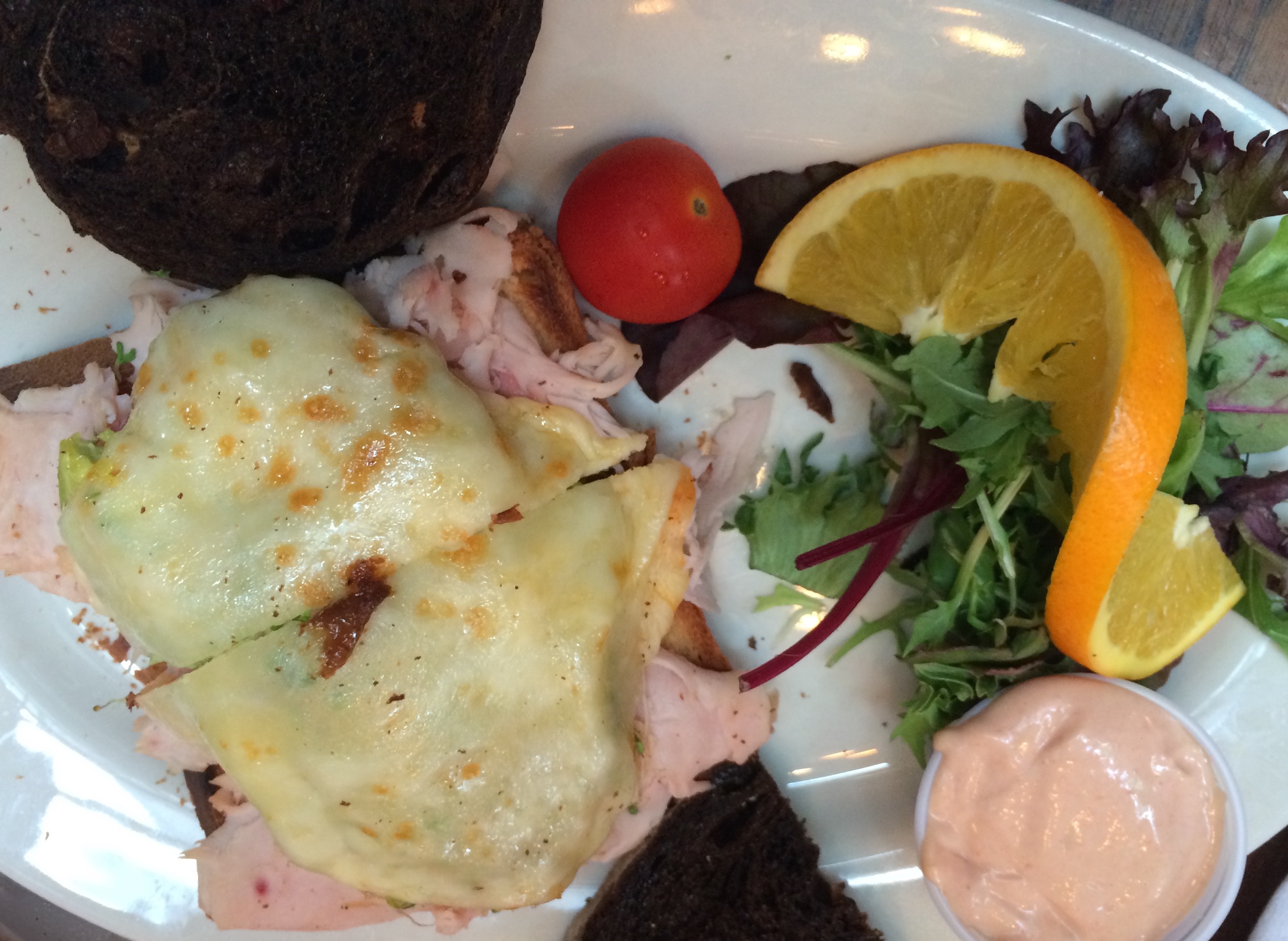 Known for their extravagant food, the creative force continues. Frozen Hot Chocolate, perhaps one of their most requested items, is below. If you have never had it, you definitely need to should you get the chance. It is the cornerstone upon which this generation has built its current following. It is chocolatey, creamy, and icy all at once, but very different from a milkshake.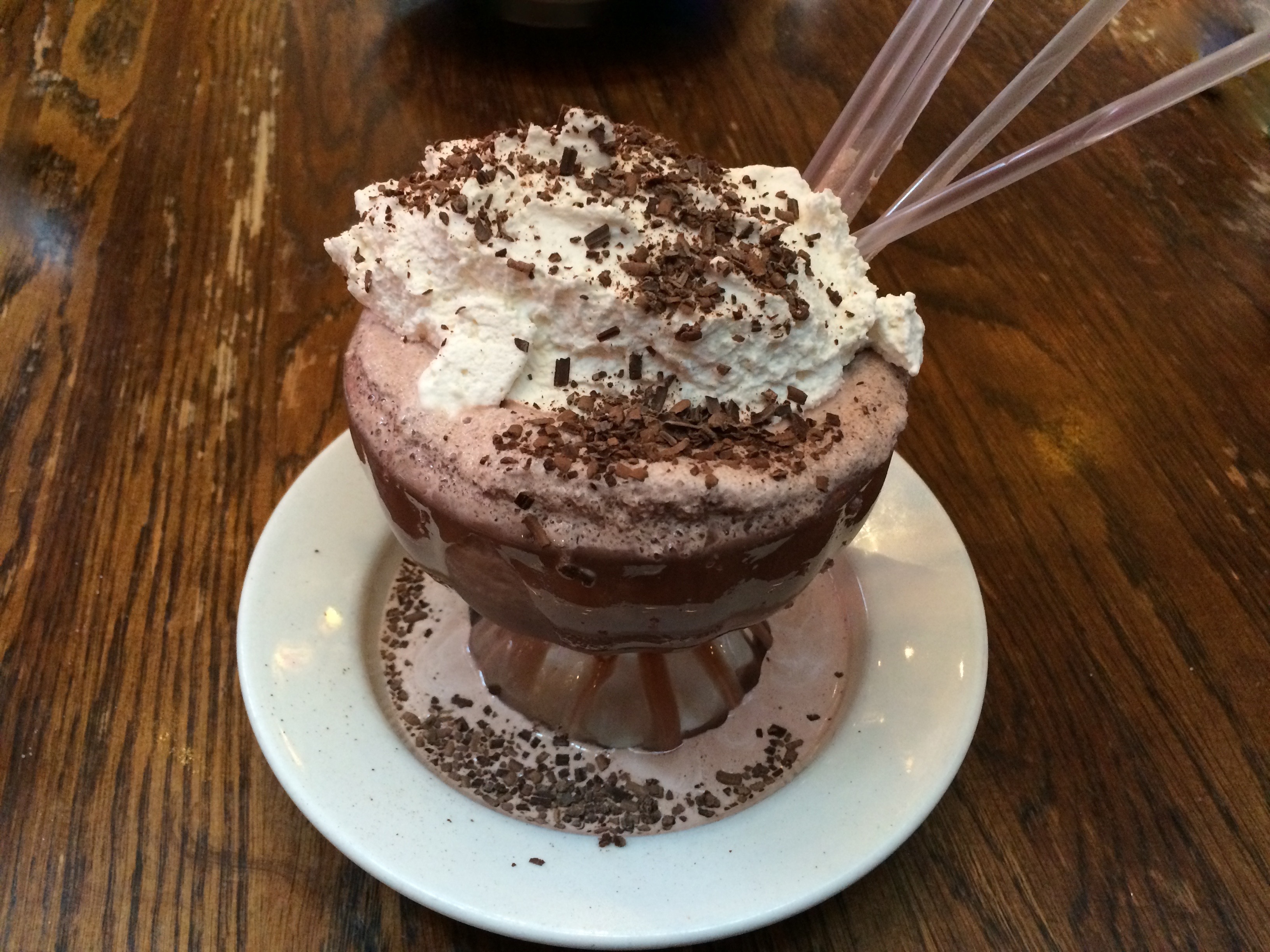 Their desserts are sill the epitome of decadence. The names say it all…"Big Apple" Pie, Chocolate Blackout Cake, Aunt Buba's Sand Tarts, Karo Pecan Pie, Lemon Ice Box Pie, Celestial Carrot Cake, Creme De La Creme Cream Cheese Cake, Ultimate Creme, and Humble Pie just to name a few. Some call it a ice cream parlor on steroids. The have a whole menu of Sundaes including the Outrageous Banana Split (also available in the Coward's Portion), Strawberry Fields Sundae, Can't Say No Sundae, Cinnamon Fun Sundae, and our favorite the Forbidden Broadway Sundae below topped with Whipped Cream Mountains.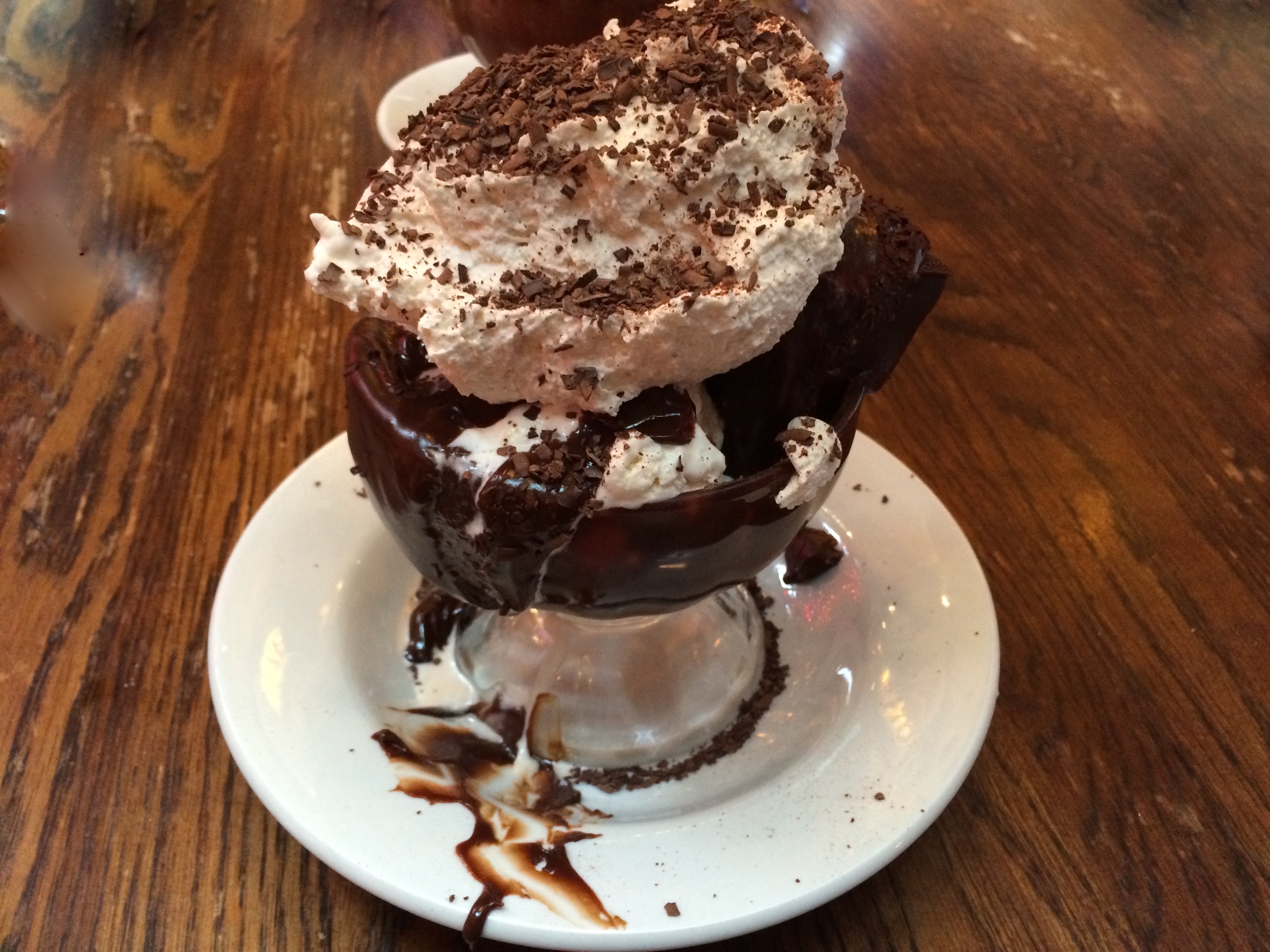 And should you dare, the $1,000.00 Guinness World Record Golden Opulence Sundae…
Image from Liz Sterger as we did not think to order ours 48 hours in advance. Three scoops of Tahitian vanilla bean ice cream, drizzled with the world's most expensive chocolate- Amedei Porceleana, exotic candied fruits from Fauchon in Paris, gold dragets, chocolate truffles, a tiny glass bowl of Grand Passion caviar, and covered in 23K edible gold leaf served in a Baccarat Harcourt crystal goblet with a 18K gold spoon.
And not to be outdone in Dubai from Qura Ice cream containing the world's most expensive Iranian saffron, black Italian truffle, and 23 carat edible gold served in a Versace bowl…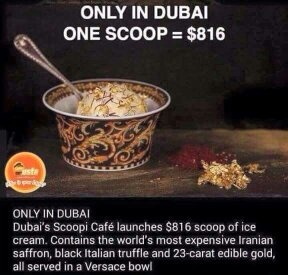 Stop in the next time you are in the city, on the same block as Dylan's Candy Bar.
If you are not going to be in New York, Las Vegas, or other Serendipity locations, you can enjoy the taste of Serendipity in the comfort of your home. Below are some of their treats. If you are interested in a particular item, there is an embedded link in each picture below to make it convenient for you to click on the item and order straight to your door…
The iconic Frozen Hot Chocolate
Frozen Mint Hot Chocolate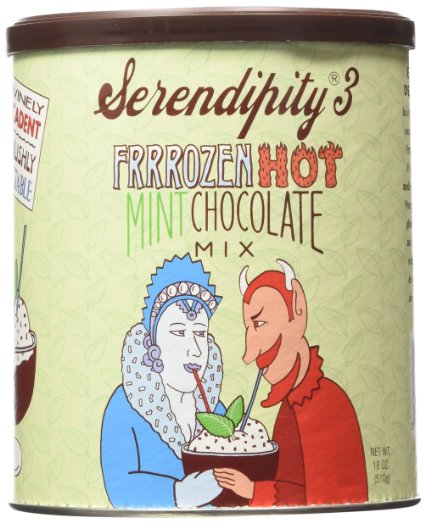 To be enjoyed in their mugs in black and white or full color.
Or for the authentic experience order it in a gift pack complete with an authentic goblet and recipe.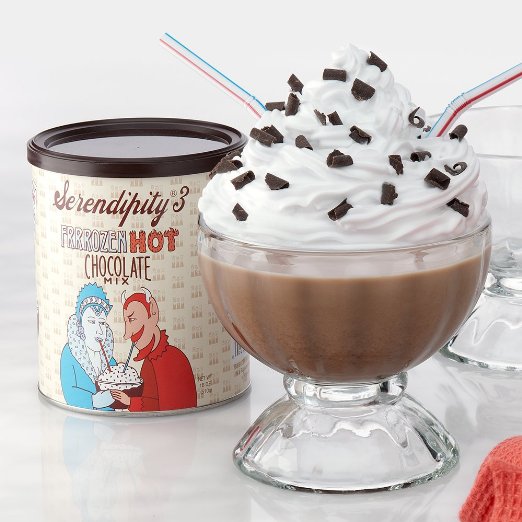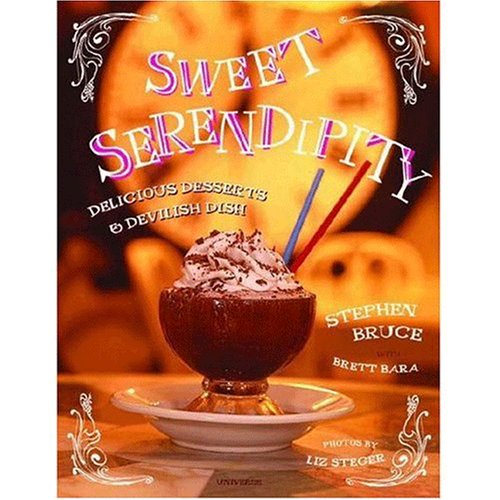 Bio above from Serendipity. Feature image from pink chocolate break as I have never seen it without a line out the door.