I am always on the lookout for pieces to give a room a little something extra. I love unique pieces with history. Horn have been used as a decorative element for centuries. They poses a timeless elegance. They are sculptural and organic, yet meld beautifully with todays styles.
They look at home in a handsome study. Below they form a wonderful accent on a side table…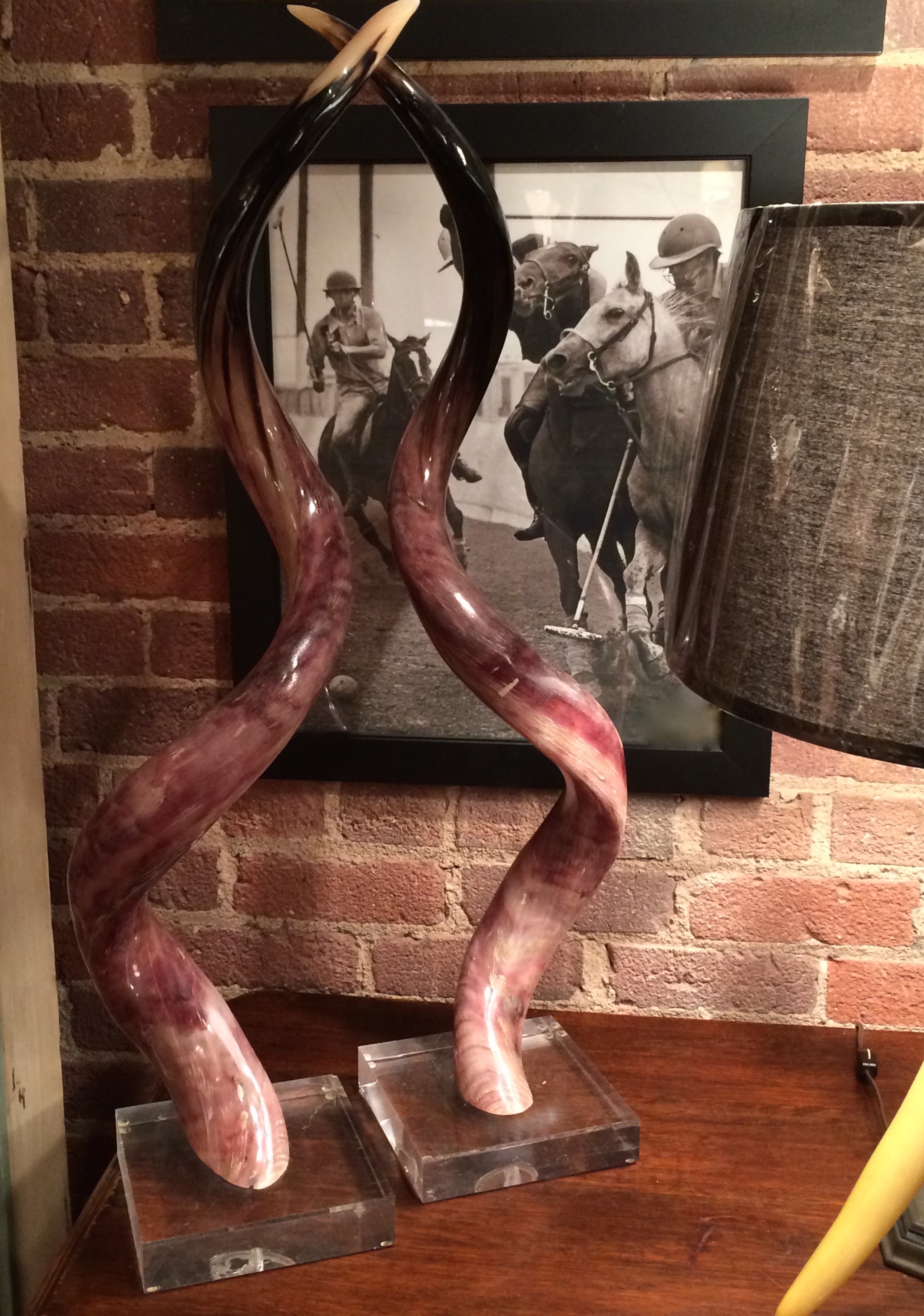 I could see these in a hunting lodge or rustic mountain home on a mantel…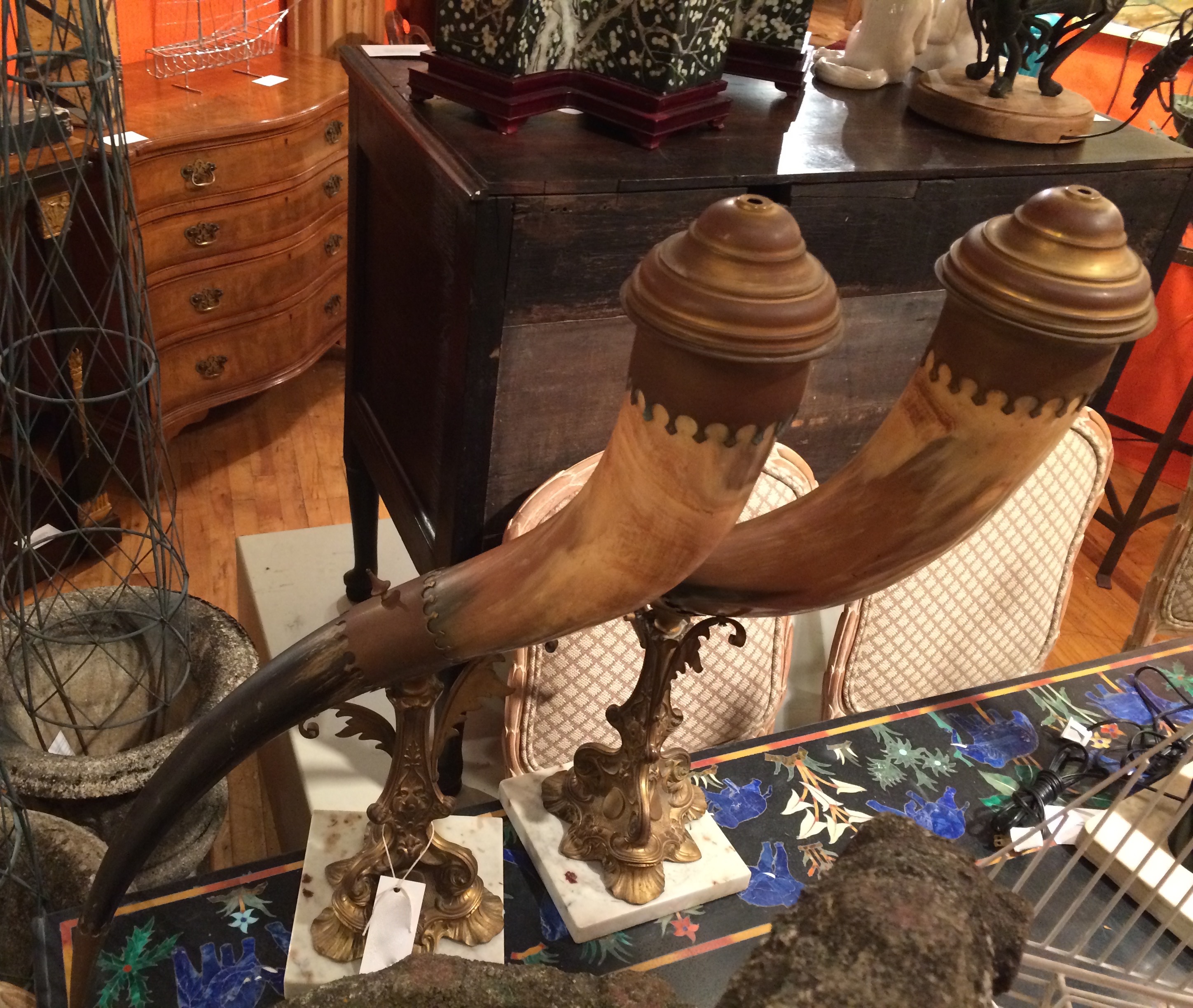 Or paired with something as contemporary and modern as lucite blocks, these would look great on a stack of books on a coffee table in a city apartment…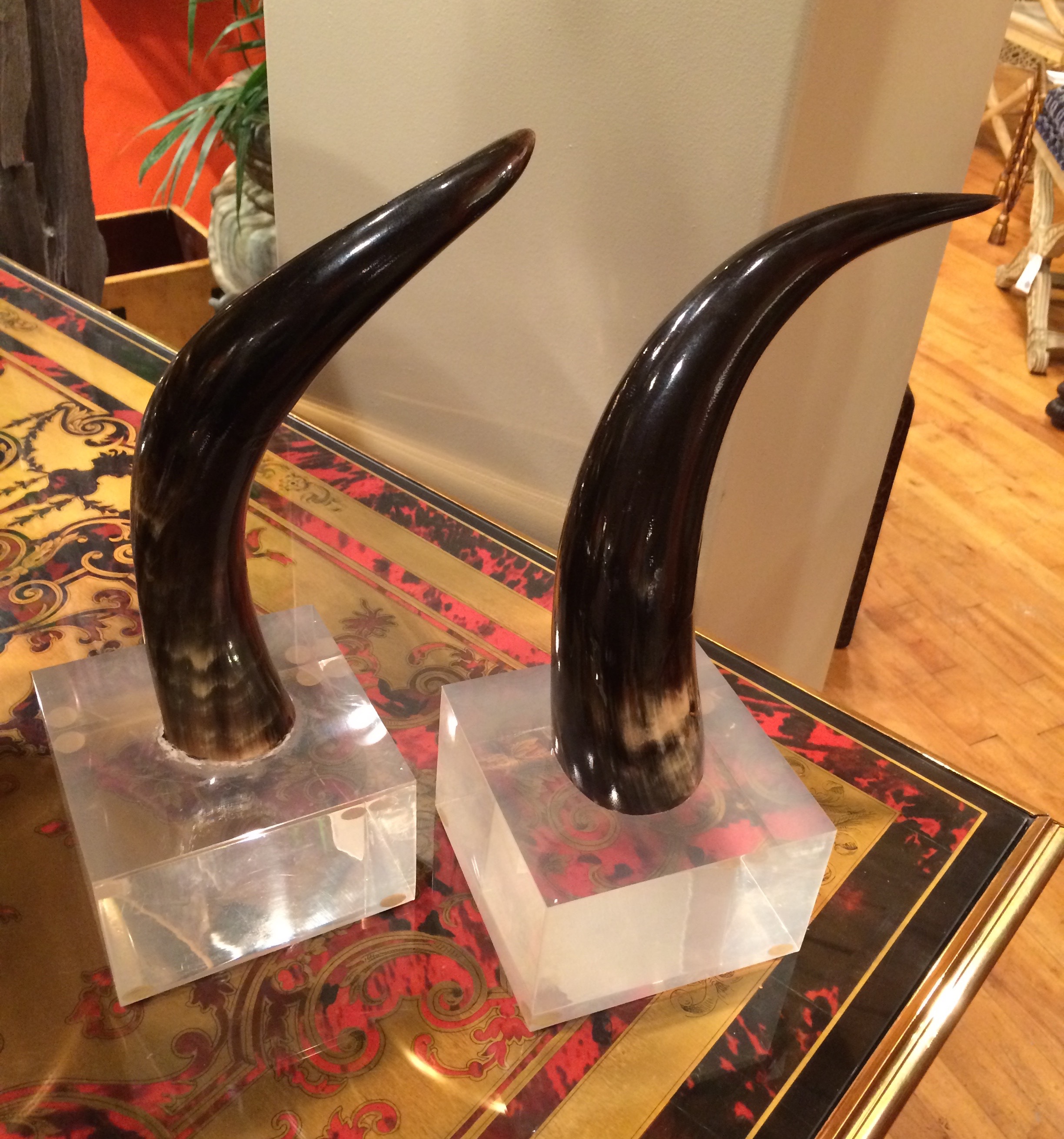 I assembled some of my favorite looks. If you are interested in a particular item, there is an embedded link in each picture below to make it convenient for you to click on the item and get. They add a wonderful timeless look to your decor.
Gracing an elegant foyer or study…
A finely formed horn frame envelops this mirror adding elegance to your decor. Handcrafted of resin, wood, and mirrored glass with a Horn finish. It can add reflective light to a narrow entry with a touch of depth and history added by the horn frame.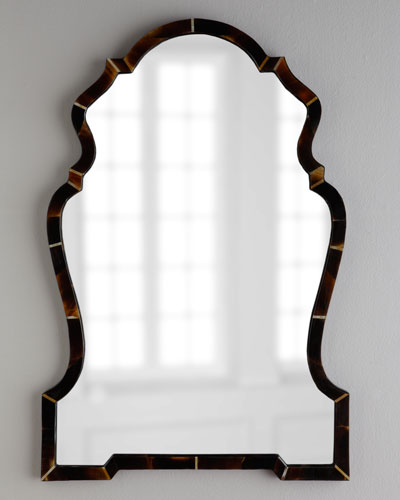 Below, exquisite sconces with natural horn, embossed antique brass, and ivory shades.They would be a lovely complement to the mirror above or around a mantle in a transitional home den or library flanking a fireplace mantle. Think Baker Furniture as a backdrop.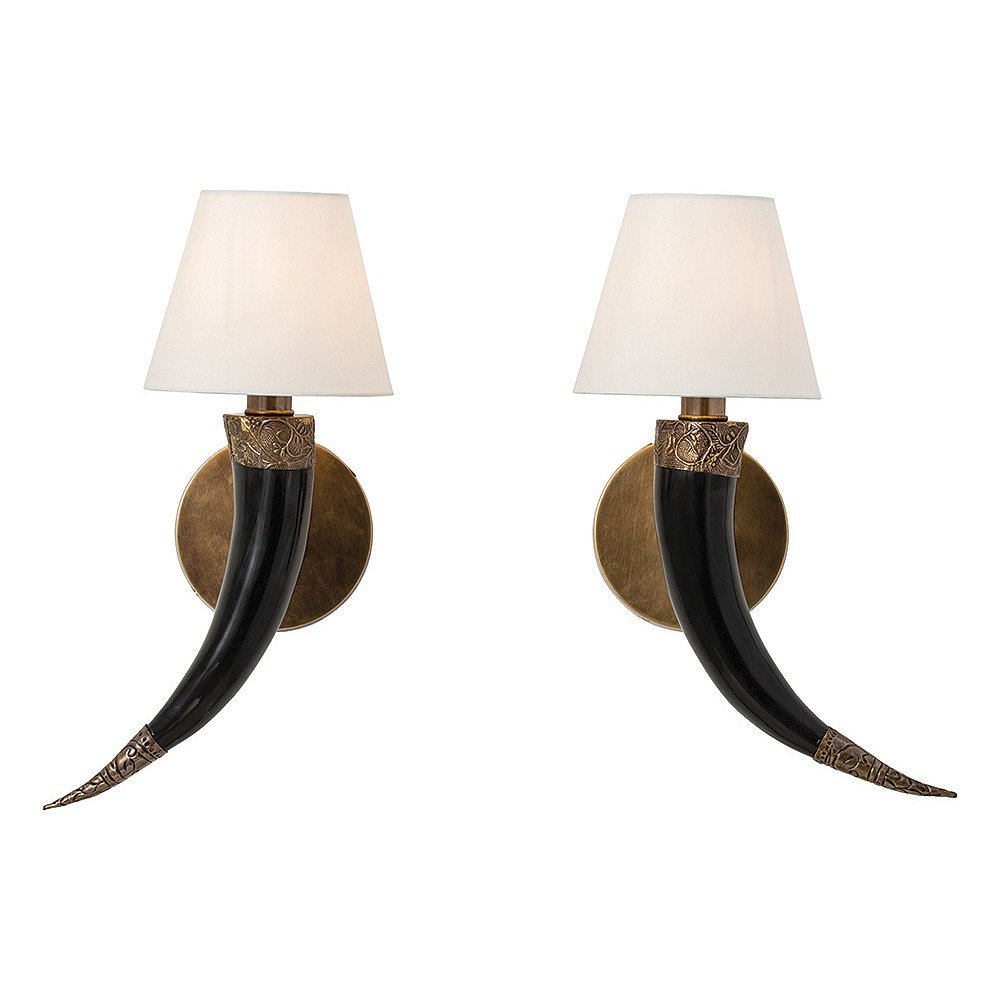 A unique alternative to a classic chandelier. The warm brown tiles shade the light to create a warm glow and sensual atmosphere. The chandelier is finished with plated antique bronze and faux horn acrylic tiles. It would be stunning in a gracious wood paneled library or city apartment. It is a dramatic focal point without being overdone.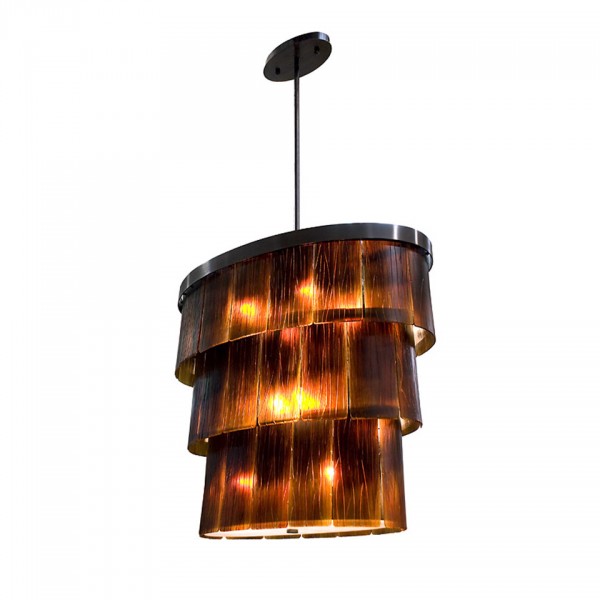 If you budget is smaller but you are looking for an wonderful piece to use and display the authentic horn magnifying glass fits the bill. It could double as a wonderful paperweight that makes tending to your mail a bit more aesthetic anyway.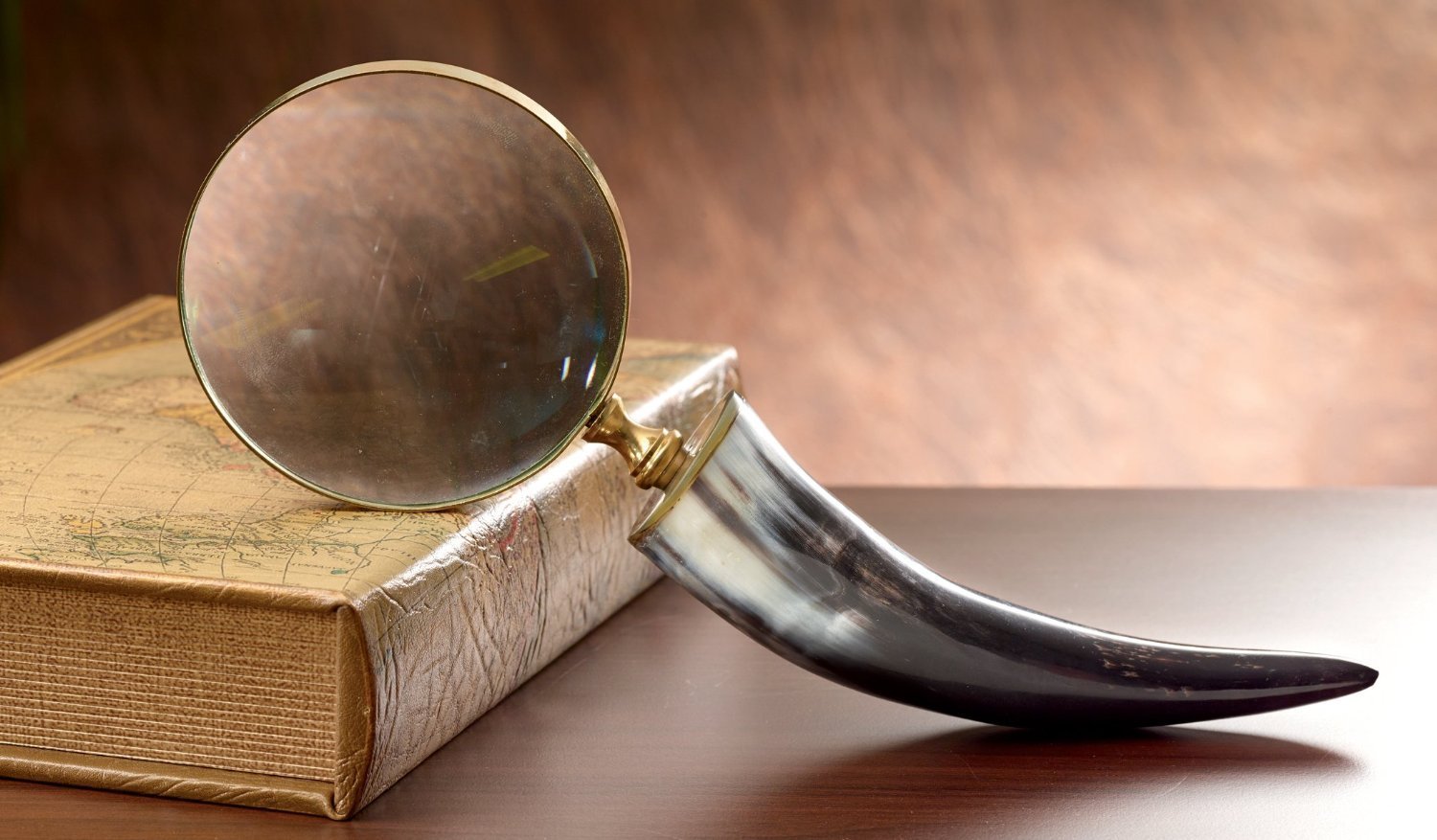 For entertaining…
A pair of trays with horn handles. Image serving drinks or appetizers on these trays at your next party.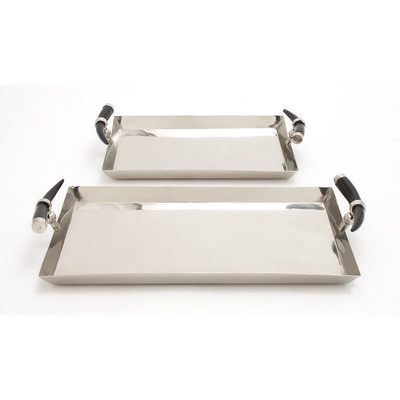 A horn bowl would be wonderful for nuts, especially on the tray above.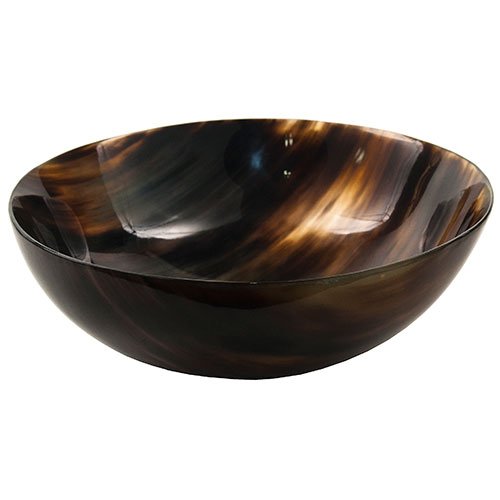 For your dresser…
A wonderful picture frame which adds a bit of understated elegance to your favorite photo.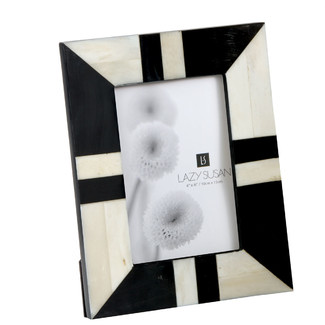 A box for treasures lined with mango wood is a beautiful way to store things for easy access in your dressing area.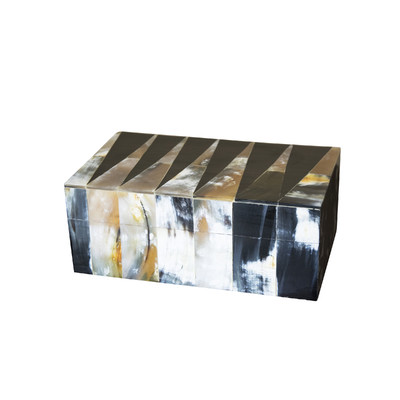 For the bar…
Viking Cup Drinking Horn Tankard – Authentic Medieval Inspired Mug. This would definitely make a statement in any man cave.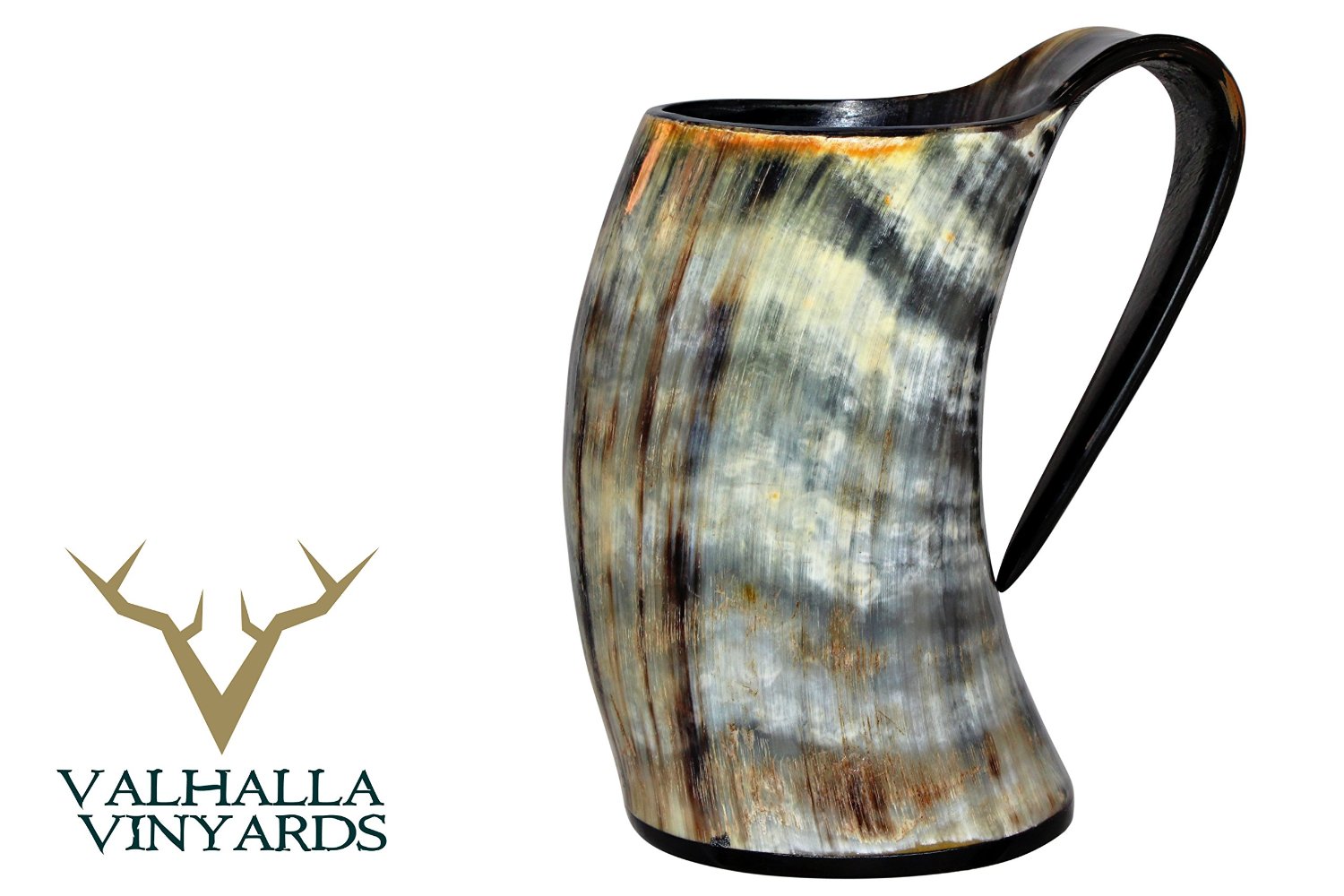 Stunning Contemporary Polished Oxhorn Bottle Opener – Crafted in the UK definitely makes a statement as you serve your guests.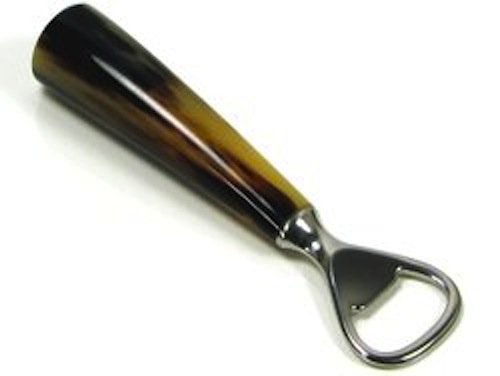 Trophy Room Stuff Springbok Horn Bottle Opener.

In tribute to the Viking horn drinking flasks of old, this gentleman's flask is covered in a beautiful mosaic of real horn chips. Each has its own unique assortment of earthy colors and textures, giving you individualistic style with rustic appeal. Swig with old-world warrior pride.

Personal glamour…
Statement earring displays sleek, oversized African horn disc floating within golden ring made from Water buffalo horn with 22k gold plate.
Smooth oval loops of natural black horn with golden edging exude an easy sophistication in this drop design.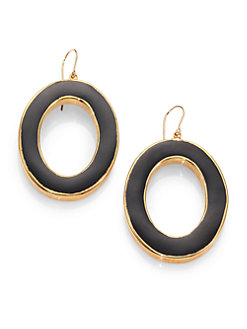 Nest Jewelry Spotted Horn Link Necklace in Brown for a wonder chic city smart or safari look.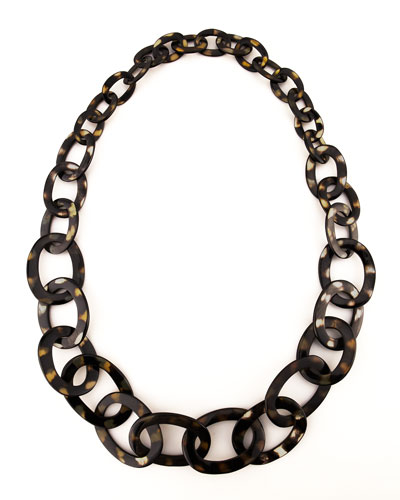 Also from Nest Jewelry Spotted Horn Disk Pendant Necklace is at once contemporary and traditional.