Winter is officially here. We enjoyed a bountiful snow this last week. When we have the unexpected blast of snow it is nice to have a sumptuous scarf to layer over my overcoat for warmth and style. Scarves are a wonderful accent for the winter wardrobe and can give you an entirely new look.
Below the personalized Burberry scarf on Cara Delevigne took the fashion world by storm when it appeared for obvious reasons. Image from glamour magazine uk.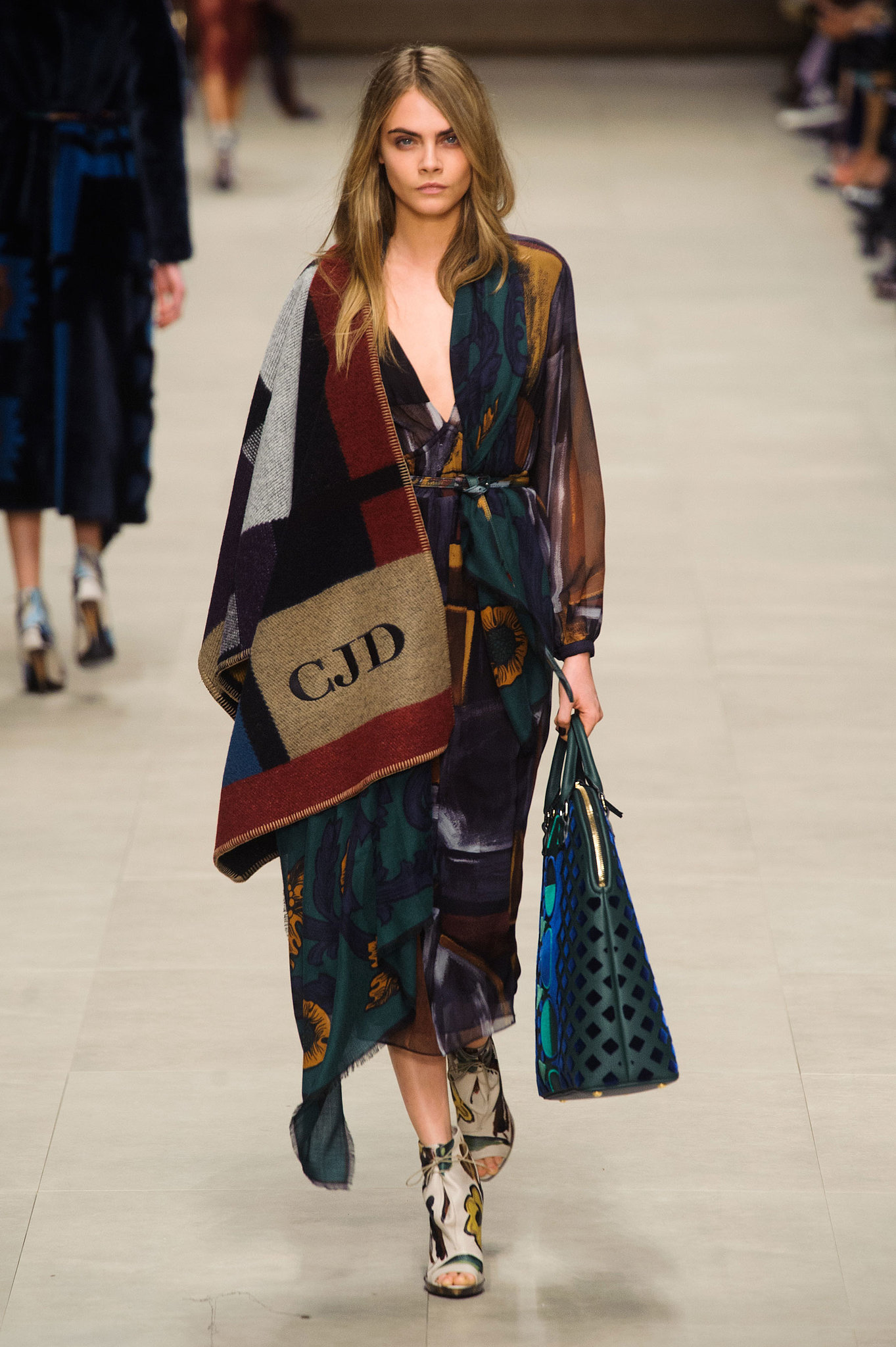 From Armani Collezioni the Wool & Alpaca-Blend Stole even looks cozy. It would add drama to to the neutral wool coats we all have in gray, camel, or cream. It would also add a nice counterpoint to a red coat.
Burberry Mega Check Sheer Cashmere & Modal Scarf. It is a classic Burberry look here in sheer cashmere and below in a heavier weight…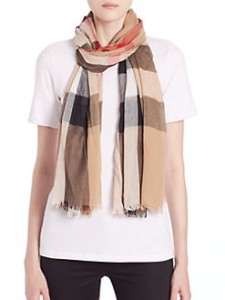 The Burberry Classic Giant Check Cashmere Scarf…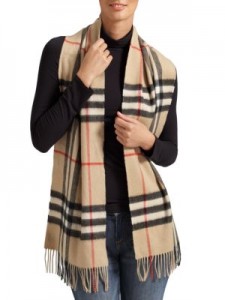 Moncler Ribbed Wool Scarf looks warm and snuggly. Looks like it could help you fight off a blizzard while showing style.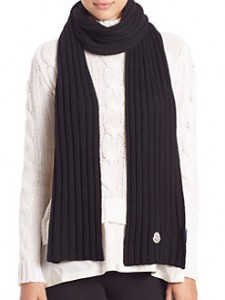 Diane von Furstenberg Chainlink-Embellished Wool & Cashmere Scarf adds just the right amount of glam to the neutral to be elegantly refined.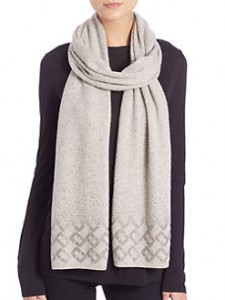 From Tori Burch the Whipstitch T scarf. Simple yet classic.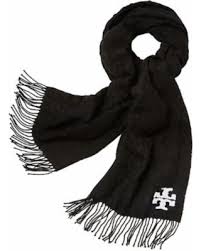 Alexander McQueen Wool & Silk Skull Shawl provides extra warmth for layering. If the weather is milder, it is also fabulous on its own.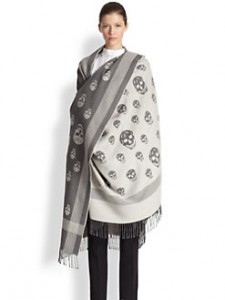 If you enjoy infinity scarves…
From Tori Burch the Whipstitch T infinity scarf.
From Rag & Bone the Cynthia Cashmere & Wool Circle Scarf in an assortment of colors.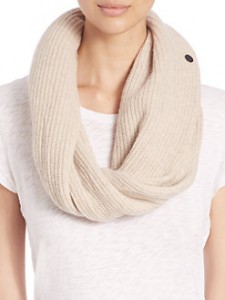 For a burst of spring color with the warmth of wool Try the Missoni Chevron Wool Scarf.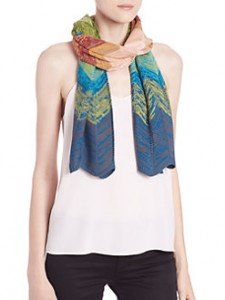 And if you have a spectacular scarf, maybe you don'e need much more.  From Victoria's Secret Fashion Show at Fontainebleau from Getty images.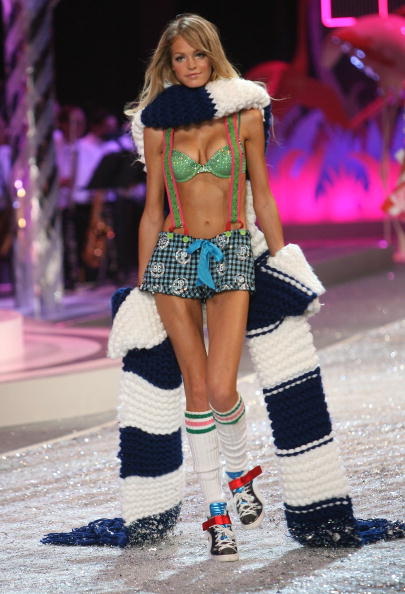 MIAMI BEACH, FL – NOVEMBER 15: A model walks the runaway during the 2008 Victoria's Secret Fashion Show at the Fontainebleau on November 15, 2008 in Miami Beach, Florida. (Photo by Alexander Tamargo/Getty Images)
Feel like you want to do something spectacular with your scarf…From Versace resortware via pintrest.
Feature image from laia magazine