There is something about the brisk cool air that makes me want to grab a warm and toasty drink.  That also means I might as well have a spectacular glass to pour that drink in.  The fall makes me harken back to the golden glasses of yesteryear such as the ones that James Bond or Cary Grant may have used. If you look you can still find some spectacular sets around.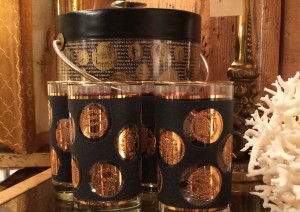 There are also some great new interpretations of this classic.  Check out some of the glamorous glasses below.
This set also includes a matching decanter.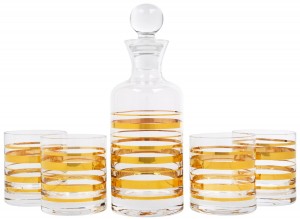 For a more whimsical glass, consider these…
Perhaps my favorite.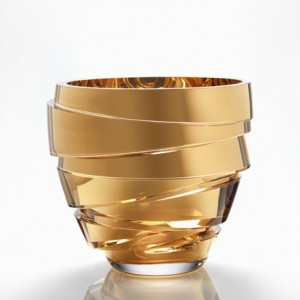 BOTTOMS UP!