3 Crisp Apples: Gala, Macintosh, and Pink Lady work well
1/3 Cup Sugar
2-3 Cinnamon sticks
Place 2 inches of water in 2 quart sauce pan.
Add the sugar and cinnamon sticks to the pan.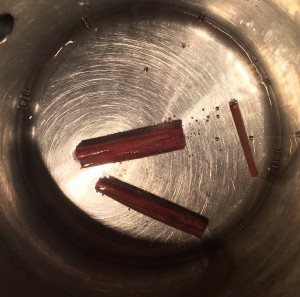 Bring mixture to boil, then reduce to simmer.
Meanwhile cut apples in half and core.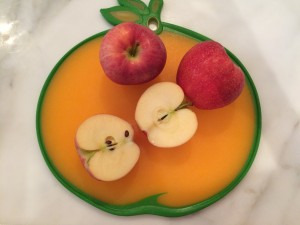 To core, I like to use a melon ball scooper to scoop out the seeds.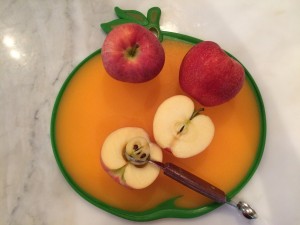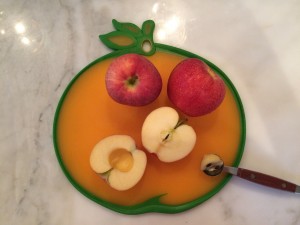 Then cut the apples into cubes about 1 inch in size.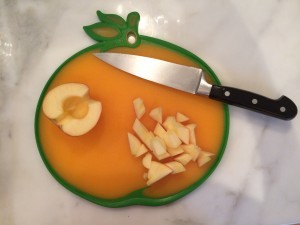 You may peel the apples if you wish but I prefer to leave the skin on. I like the soft color it imparts to the mixture. It also keeps helps preserve some texture.
Add the apples to the sugar and cinnamon mixture.
Cook until tender.
Serve warm.
Serving suggestion: It also makes a delicious topping for ice cream, pancakes, waffles, or as part of an oatmeal bar. It is also a great snack plain.
Note: People have asked about the cutting board.  It can be found online.  I use the orange cutting board for fruit, the lemon for vegetables, the red tomato for meat, and the purple eggplant for chocolate and nuts.