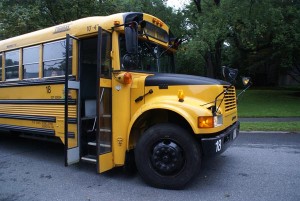 The beginning of the school year is always linked in my mind to the stream of yellow school buses filing in and out of the neighborhoods. One of my favorite times on the bus was when one of the riders would have extra treats left over from a school party. One I remember was particularly delicious. It was so good in fact I asked the boy to get the recipe from his mother.
Over the years I have made modification to the original recipe. I have made it into a Bundt form to make a filled cake. I have baked it in a sheet pan and served it as a marble cake. My favorite way, however, to serve it is baked as a cupcake. I think children love the cupcake version the best as well.
It is great plain but also wonderful topped. Given its dramatic colors I particularly like it as a Halloween cupcake. For a fun twist you can use fancy cupcake papers. I came across these online and even though I have not personally used, they look like they would be 'spooktacular'.
Recipe:
8 ounces softened cream cheese
1/3 cup sugar
1 egg
dash of salt
6 ounces semi sweet chocolate chips
1 chocolate cake mix
Preheat oven to 350 degrees.
In a small mixer bowl beat the cream cheese and sugar on medium speed of an electric mixer until fluffy.
Then beat in the egg and a dash of salt until smooth.
Stir in the chocolate chips.
Set aside.
Prepare the chocolate cake mix according to the directions.
Line muffin pans with paper baking cups.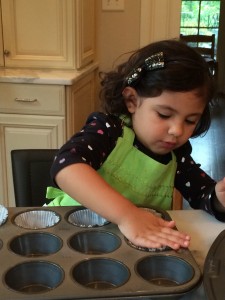 Fill the muffin cups 2/3 full with chocolate cake batter.  I like to use an ice cream scoop for this as it puts an equivalent amount of batter in each liner.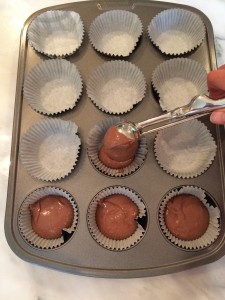 Quickly drop one well-rounded teaspoon full of cream cheese mixture atop the batter and place into preheated oven. (This helps suspend the cheese mixture and keeps it from sinking to the bottom of the cake.)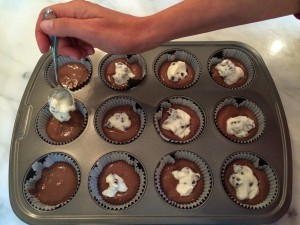 Bake in oven for 20-25 minutes.  Let cool on wire rack.
After they are cooled, you may decorate as desired.  We had great fun decorating with the candy eyes you see above.  We did not have any green ones so we used a food safe marker to color them in.  Click here for DIY spiderweb instructions.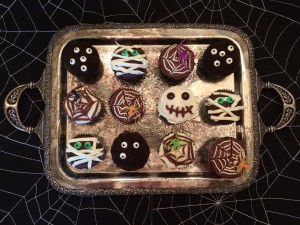 Tip:
You can add orange food color to cheesecake mixture and then top with a green M&M to make a 'pumpkin' in a cupcake. what we found was the M&M was heavy and sunk to the bottom of the cupcake, then melted and left a hole as you see below.  Instead you could wait until the cupcakes are baked then insert a green M&M through the top of the cooked cupcake.