I came across the magnificent powder room above and thought how inspired the look was. This is a great look not just in an opulent space such as the one above, but would also be ideal in a small space given the enlarging power of the mirrors' reflective surfaces. I have put together some pieces you could use to generate a similar dramatic powder bath.
Below are some recent finds to get a similar look, if you are interested in a particular item, there is an embedded link in each small picture below at the bottom of the text to make it convenient for you to click on the item and get. Start with a lovely mirrored vanity, add a gorgeous faucet with ribbon details, then add some wonderfully reflective lighting to flank the vanity on each side.  If you're not sure you are ready for a custom made mirrored bath, you can just start with a large framed mirror on the wall and live with the look first.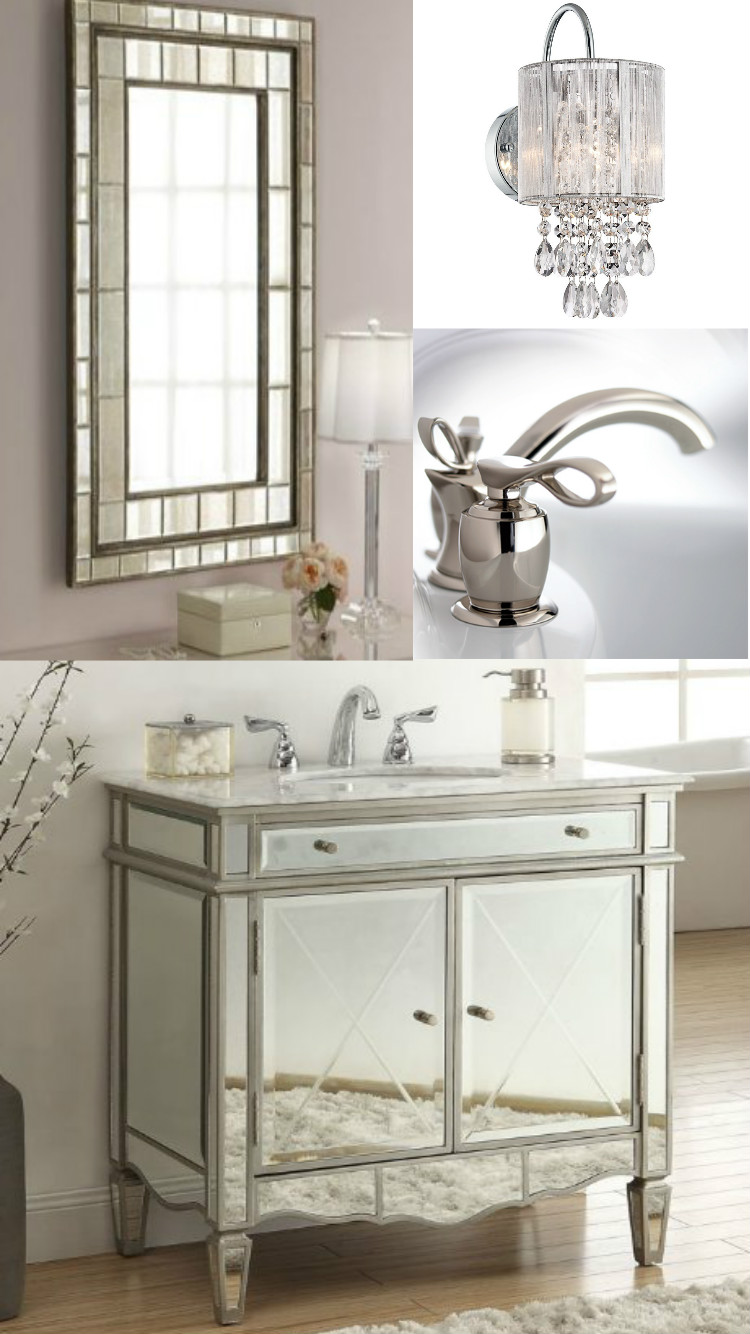 Click on the items of interest below to get for your next project.
And don't forget the details. Soap dish, trashcan, and light switch covers.
Feature image: Cabinet and mirrors, John Himmel Decorative Arts; sink and fittings, Daum for THG; sconces, Niermann Weeks. Image from Veranda. It is just too pretty to not admire this gem a second time.