We face the dilemma of what to eat for dinner with regularity at our house. Tonight we had what I have just coined Refrigerator Salad.  I took stock of what was in the refrigerator that no one but me would likely use and voila, a nice side for dinner. If you would like to see a larger picture or more detail, just click on the desired image.
Ingredients
  1 large granny smith apple
½  pound brussel sprouts
½  head of green cabbage
     pumpkin seeds for topping
     Marztti Champagne Vinagrette or Panera Fuji Apple dressing
First shred the cabbage with the slicing blade. I must admit usually I am too lazy to pull the food processor out, but I find in makes short order of fall salad preparation.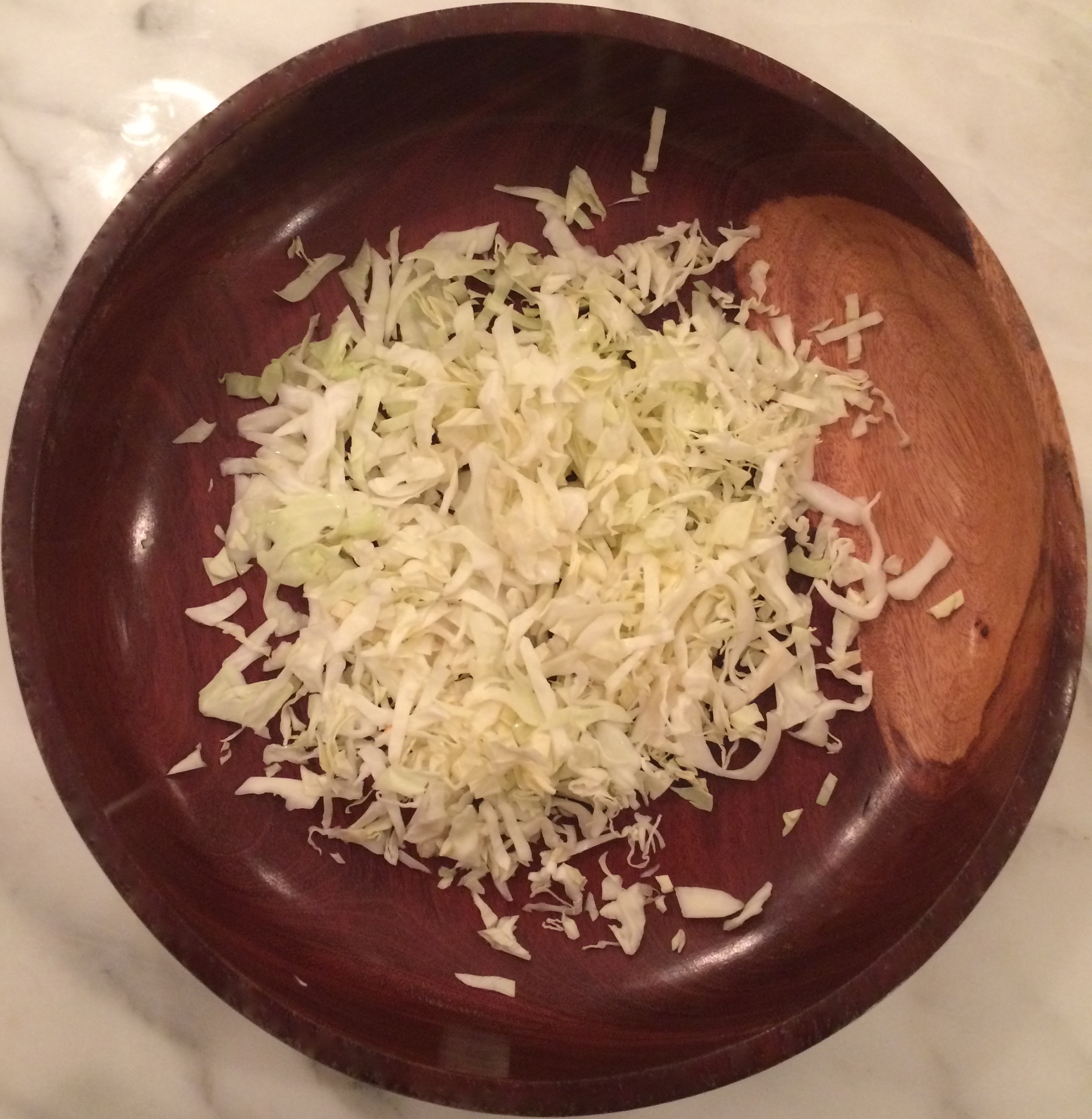 Then cut the apple in half. Remove the seeds with a melon baller.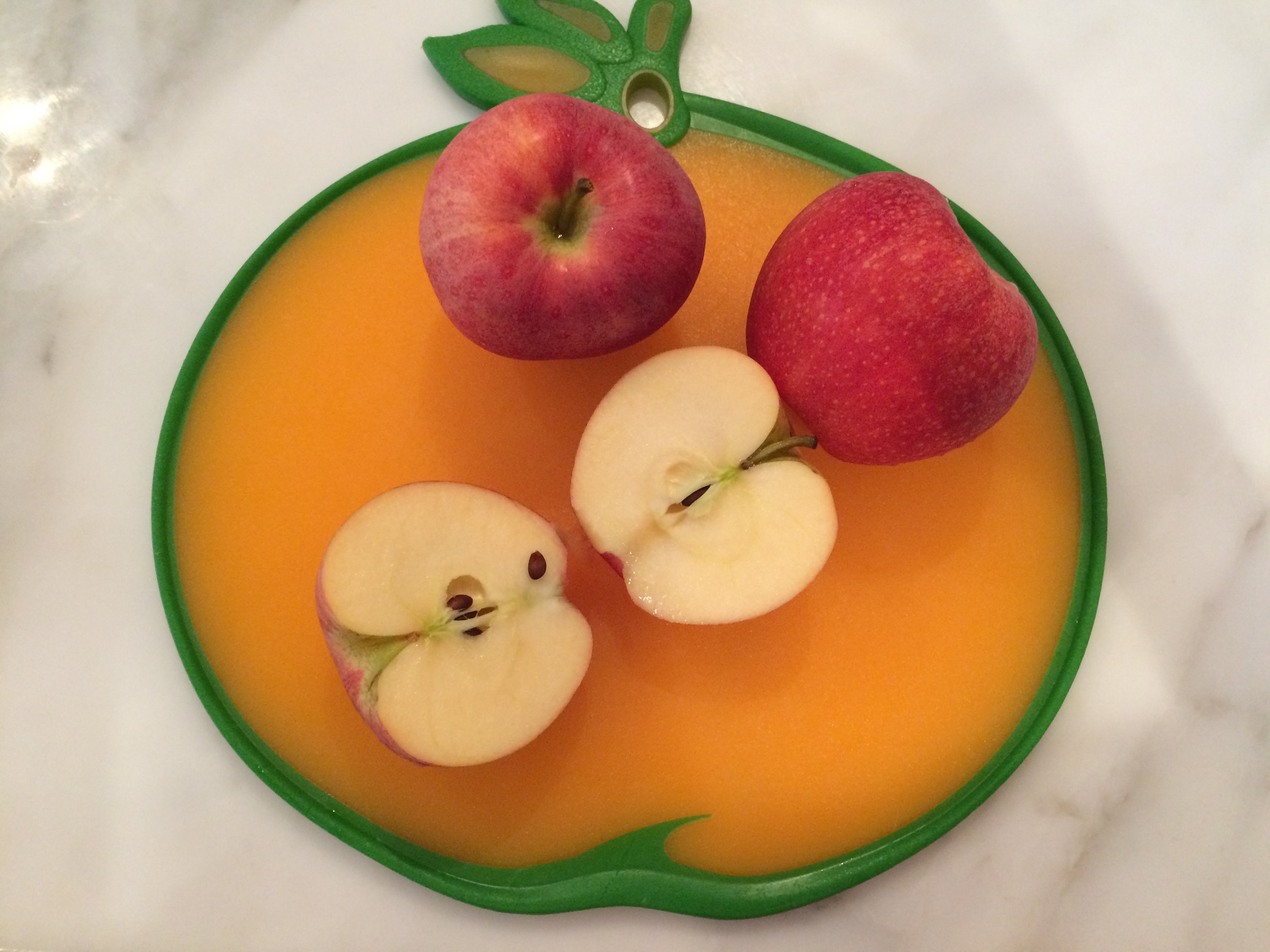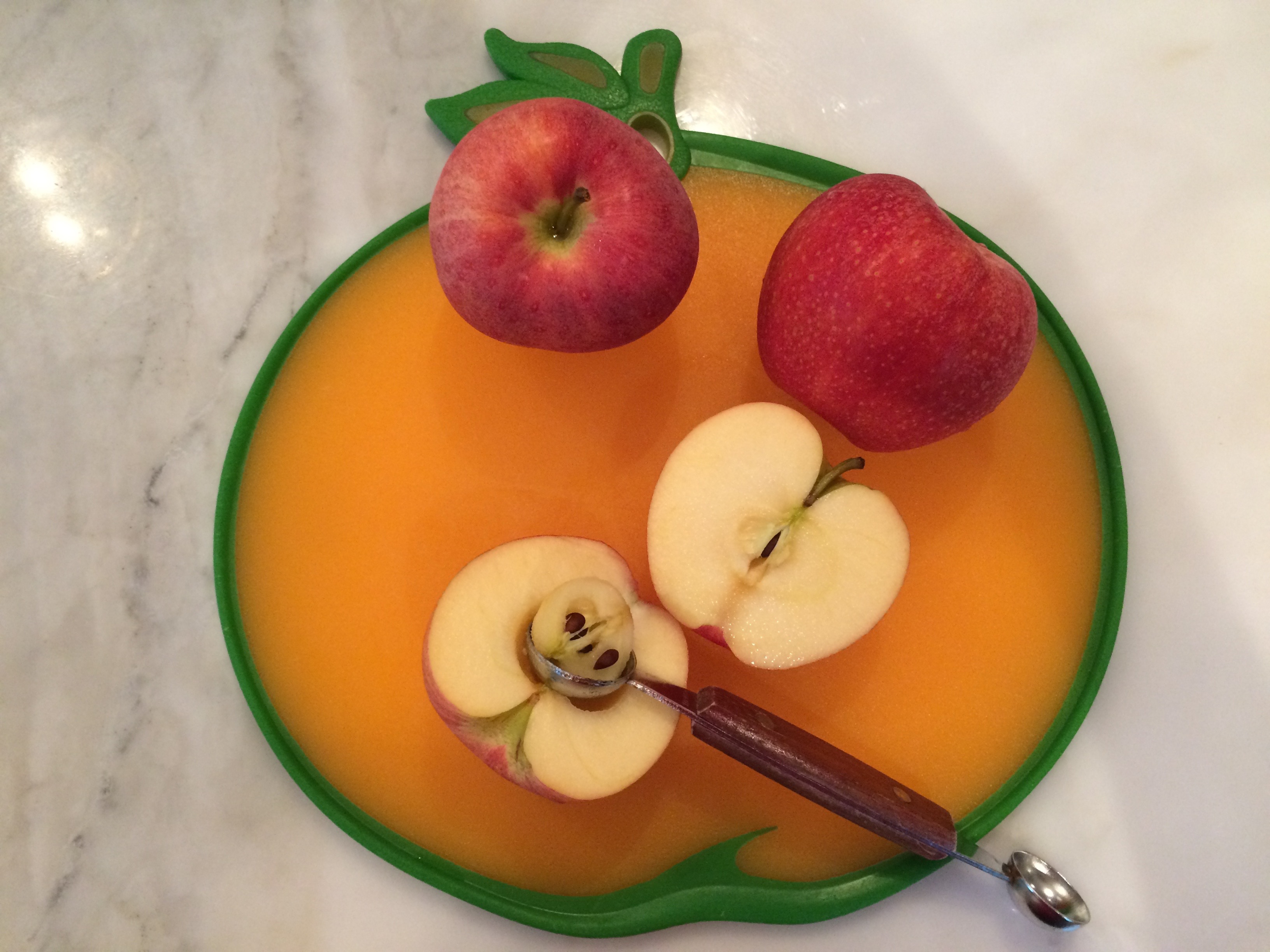 Quarter and place in food processor.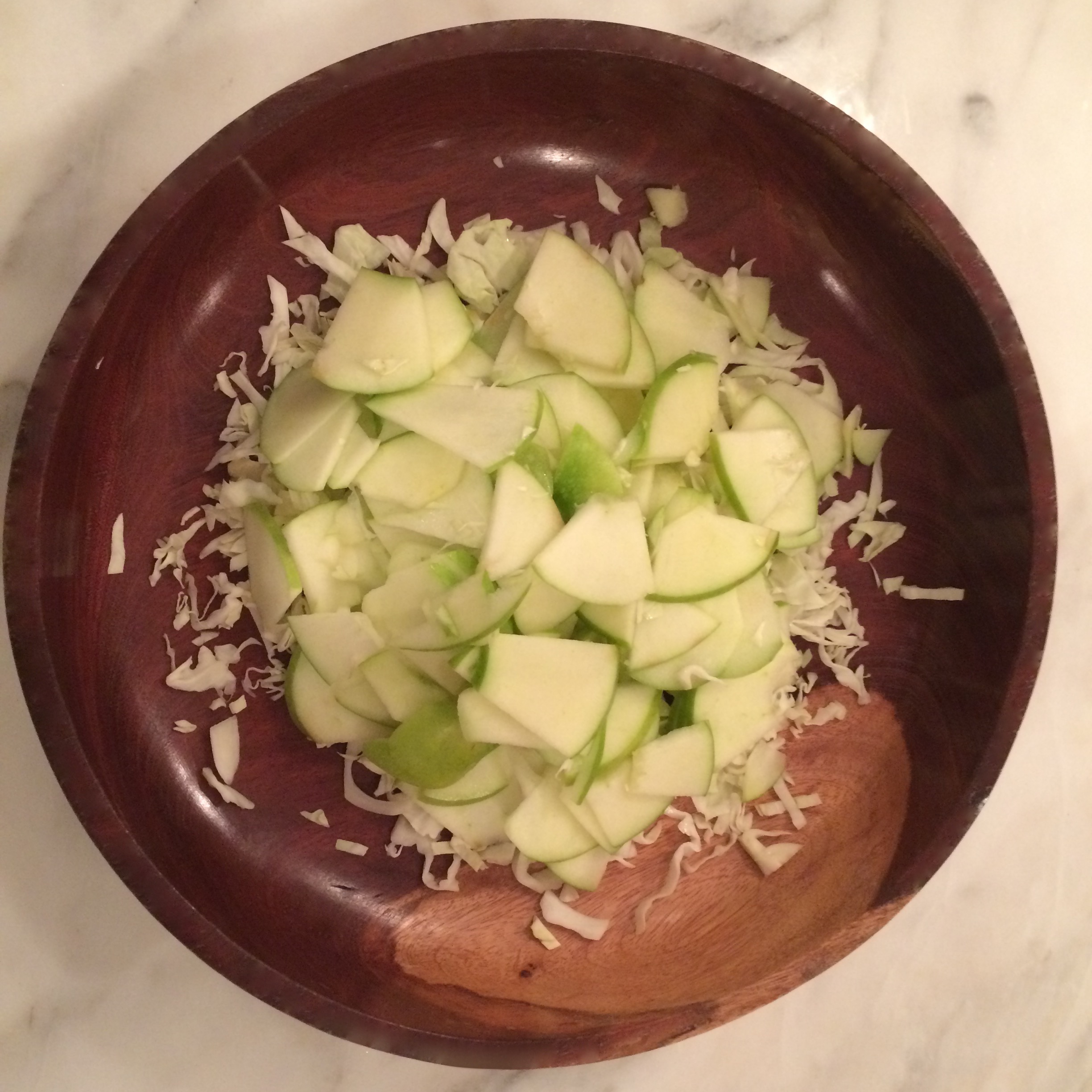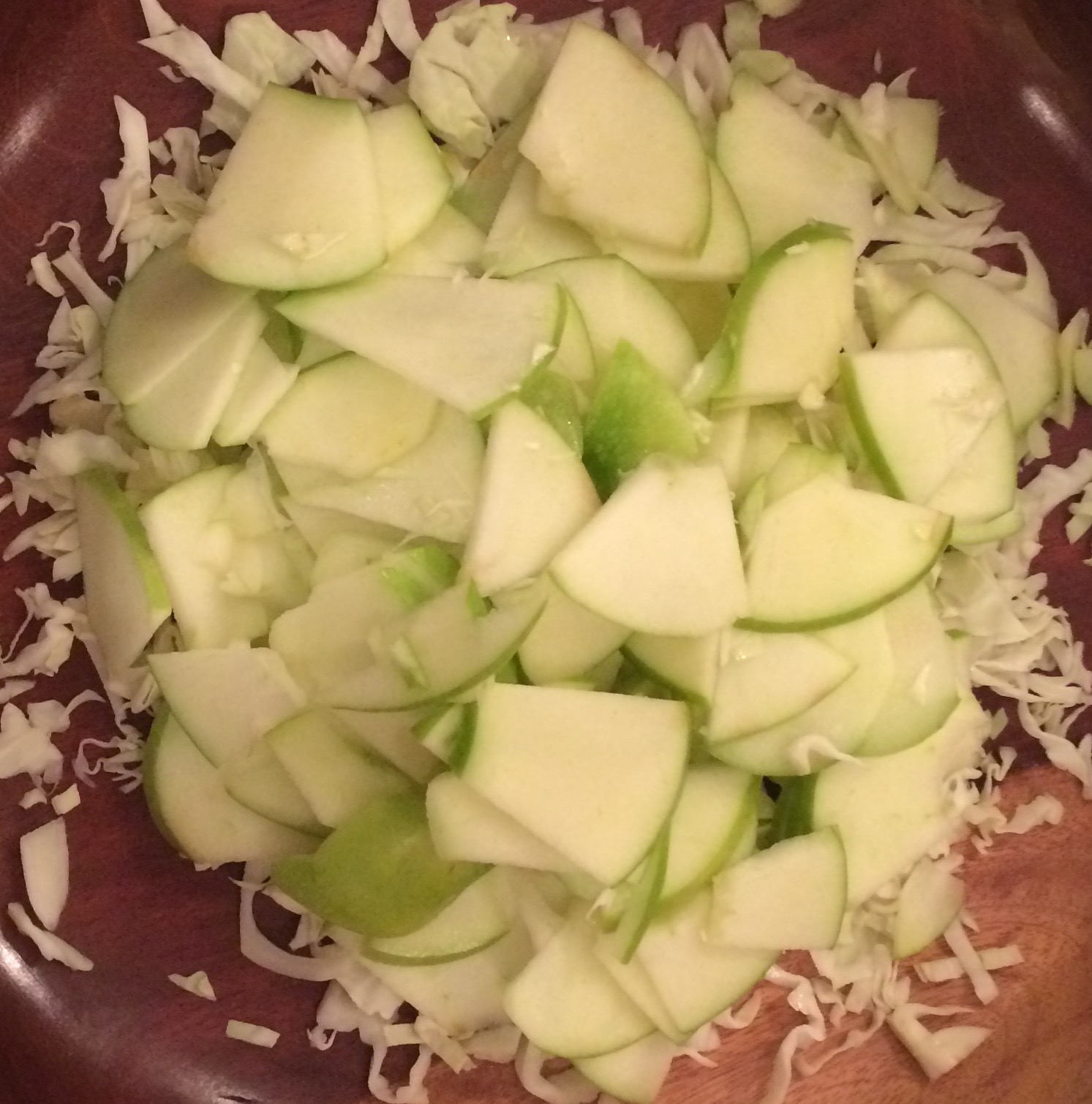 Slice of the cut ends of the brussel sprouts and drop into food processor.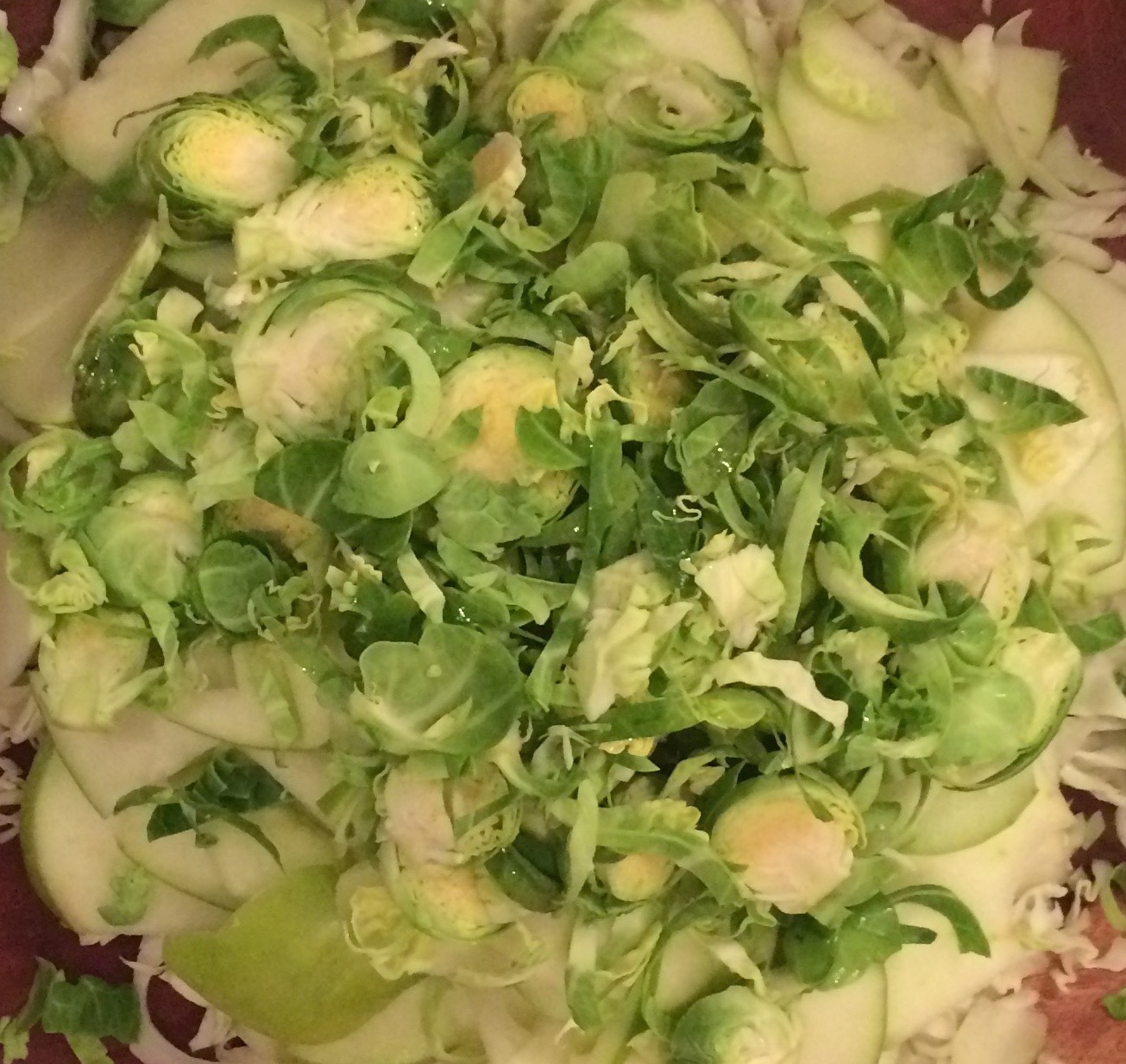 Top with pumpkin seeds for added crunch and protein.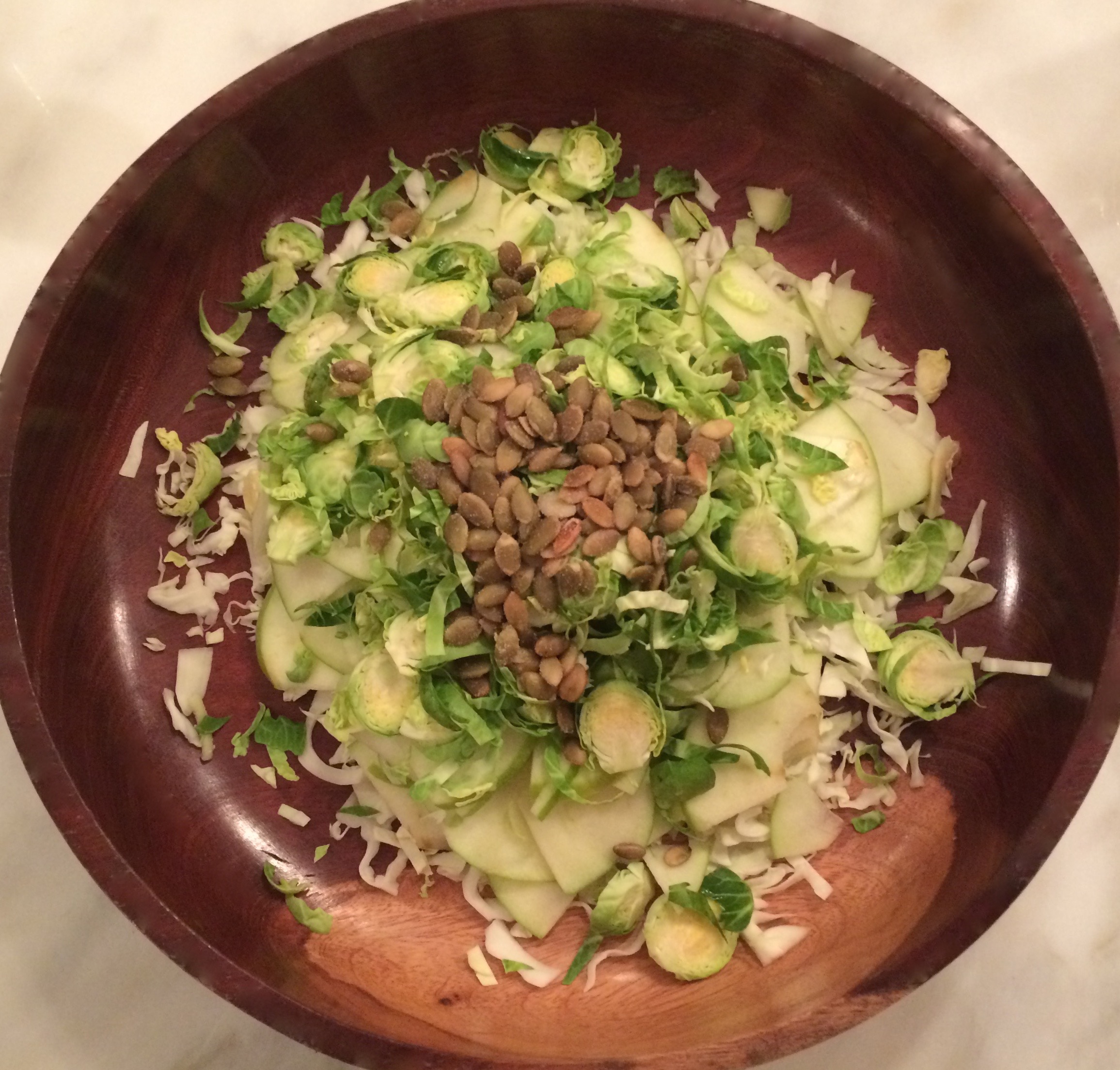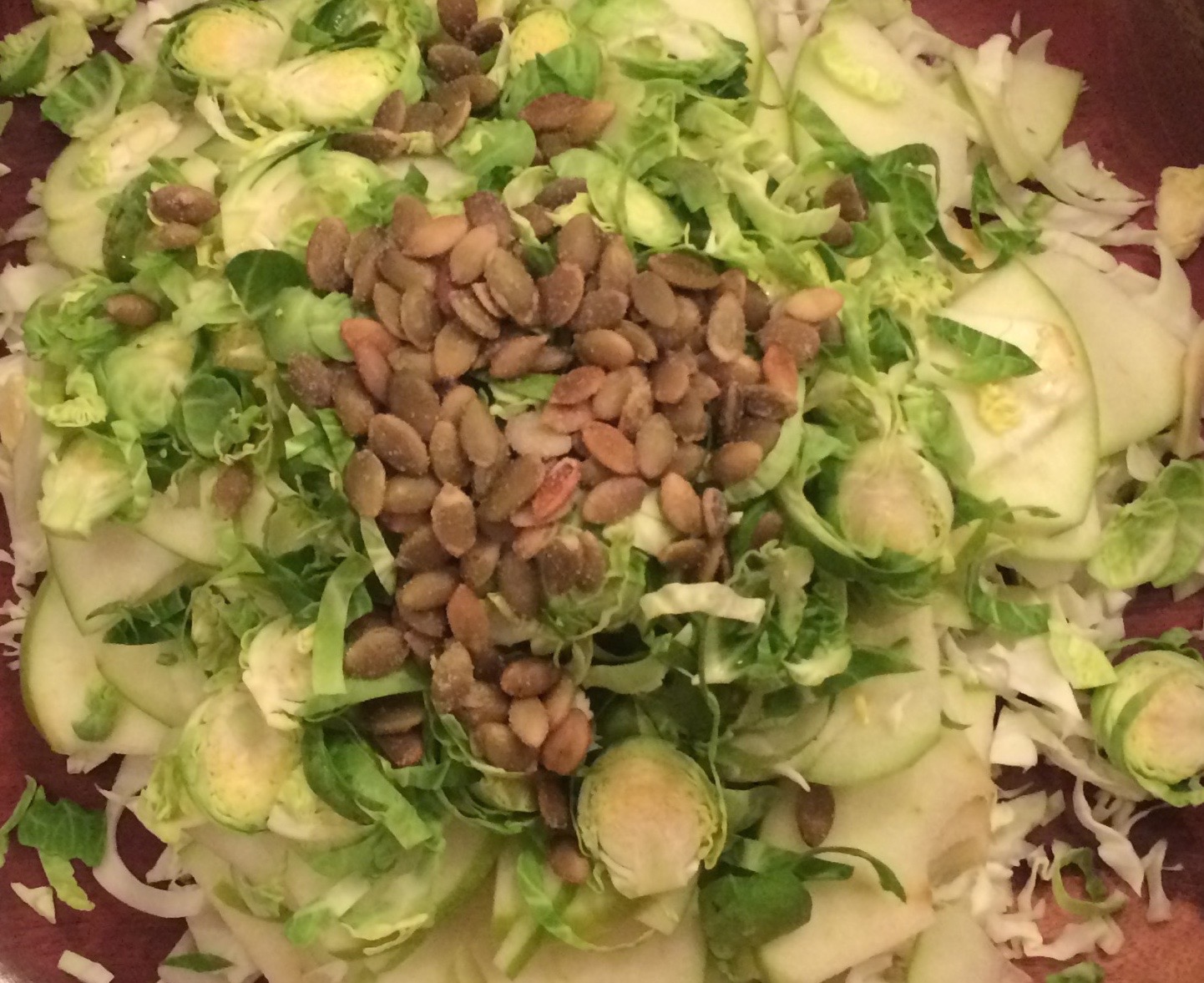 Top with your favorite dressing. We tried three that were in the refrigerator at the time.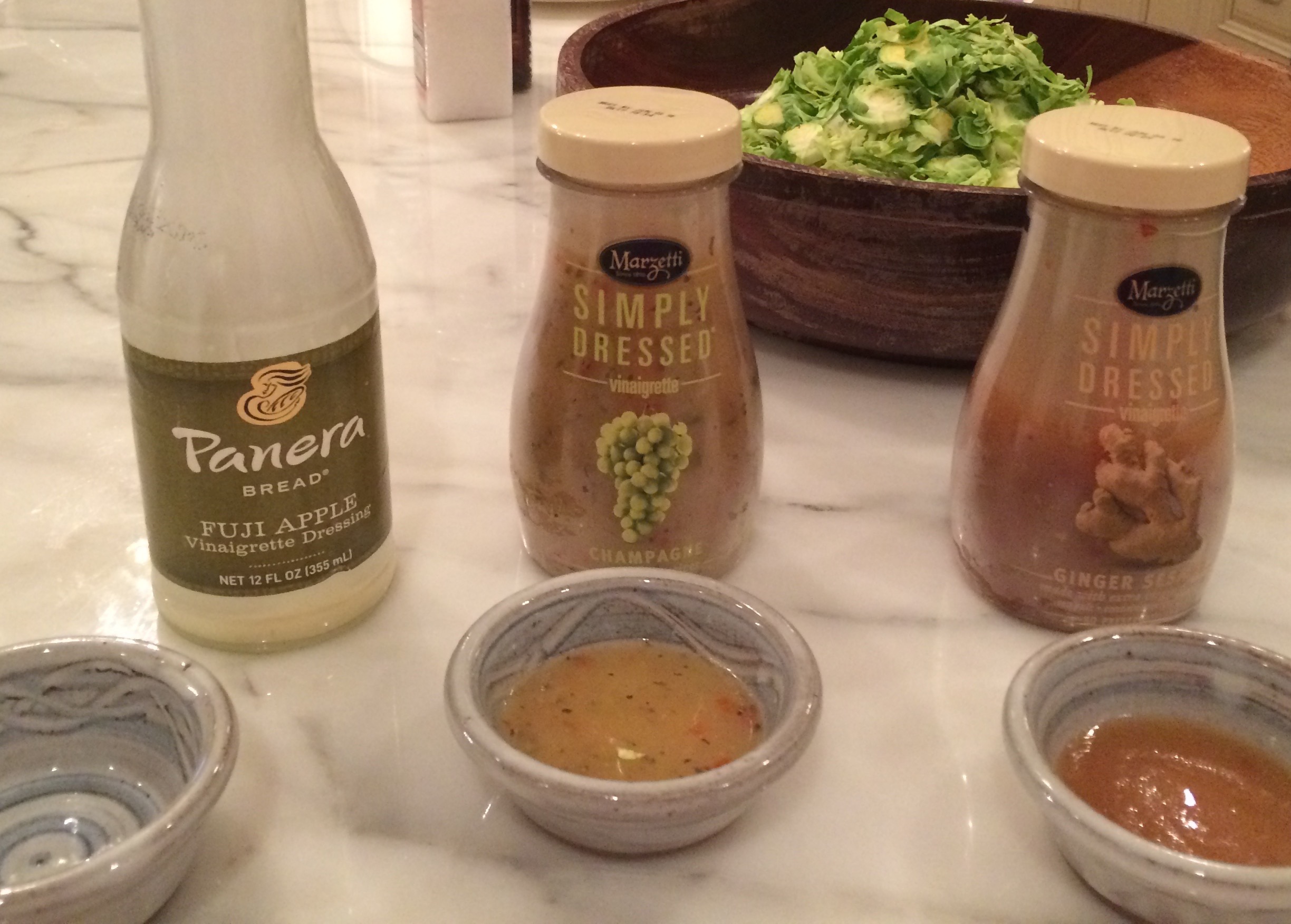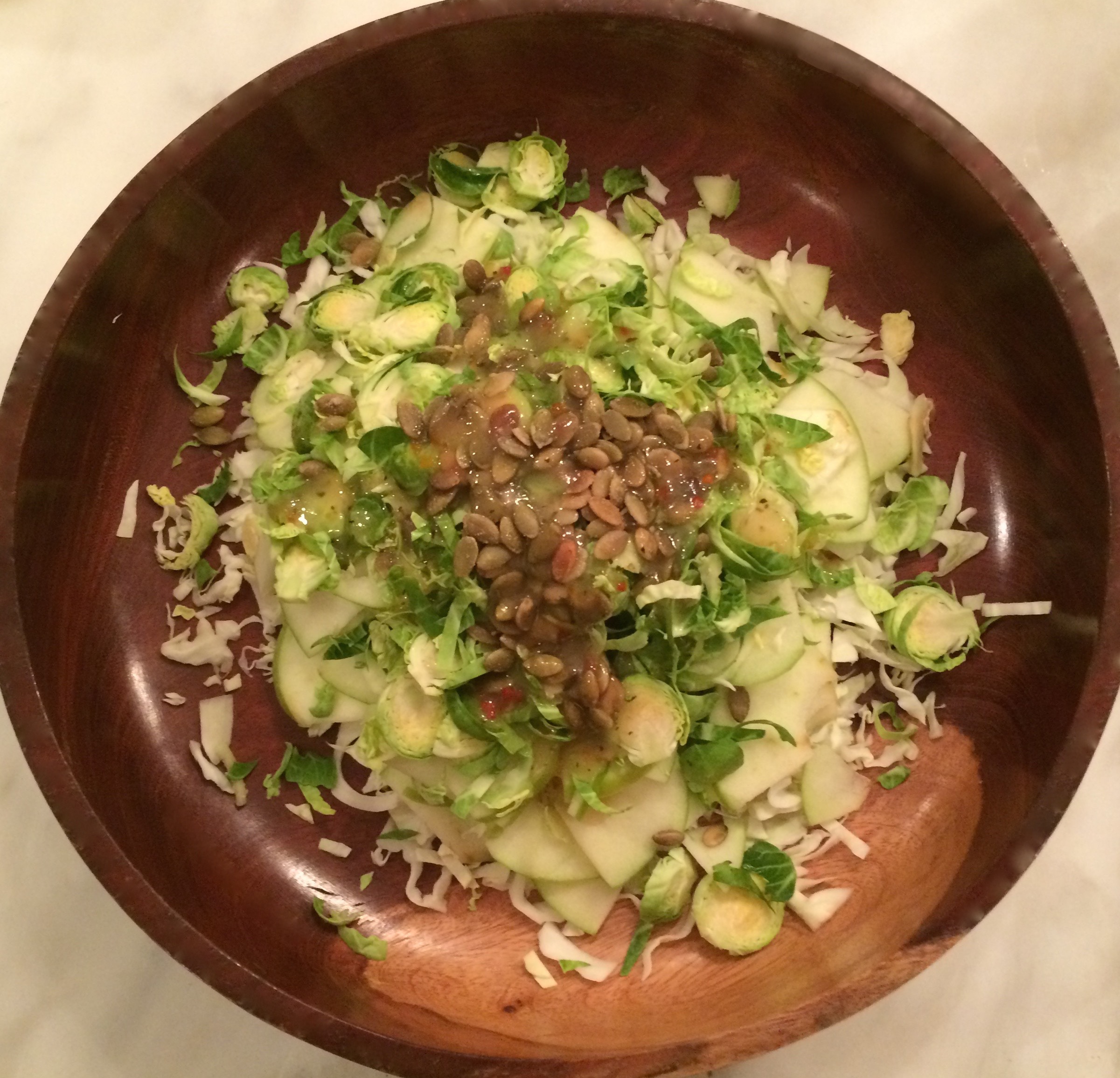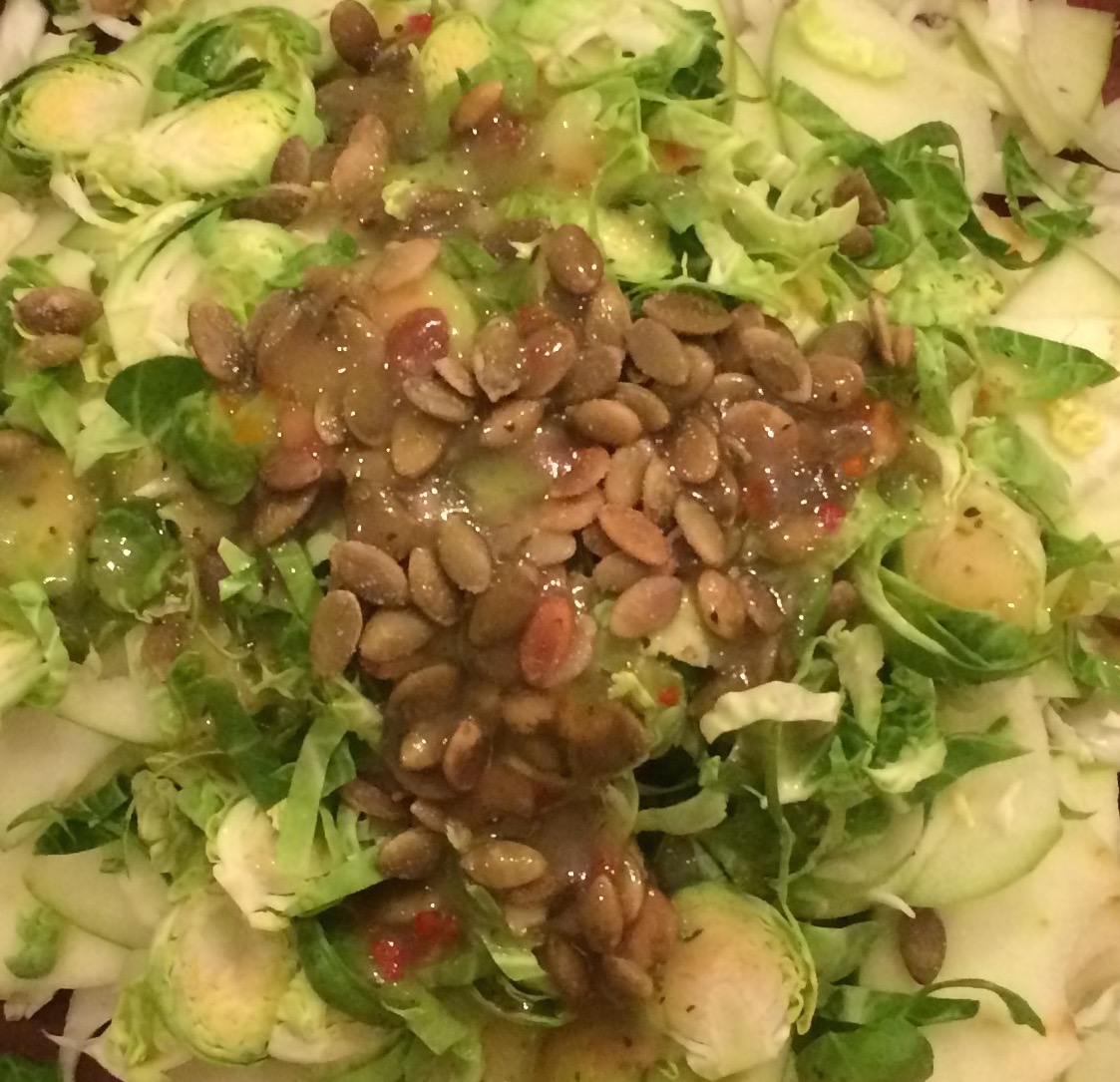 Voila, a nice hearty side salad packed with nutrients in a snap. We've come a long way from the salads I grew up with iceberg lettuce, cucumbers. and tomatoes!
Kitchen equipment used is below. If you are in need of or are interested in a particular item, there is an embedded link in each picture below to make it convenient for you to click on the item and get.
Get the look…
The bowl featured is a gift from my sister in law, Mary, hand carved in Africa. While it is not commercially readily available, you could try…