It is alway fun watching the fabulous dresses that come to light during the Oscars. The event for many in fact is more about fashion watching than watching for the presentation of awards. As the time for this year's Oscars is approaching, I have put together a list of some of my favorites. If you would like to see an enlarged picture, just click on the image.
Black is always a great choice in evening wear. The ones featured here are no exception. Above is one of my favorites. It is Julia Roberts' 1982 vintage Oscar dress designed by Valentino in black velvet. The white detailing along with the sheer train take it from lovely to spectacular. Image from photo from NY daily news.
Another of my favorite dresses is the black velvet dress worn by Angelina Jolie at the 2012 Academy Awards. It is an Atelier Versace custom made for Jolie with a dramatic asymmetrical neckline, A line skirt, with an impressive thigh high split.  Image from healthyceleb.com.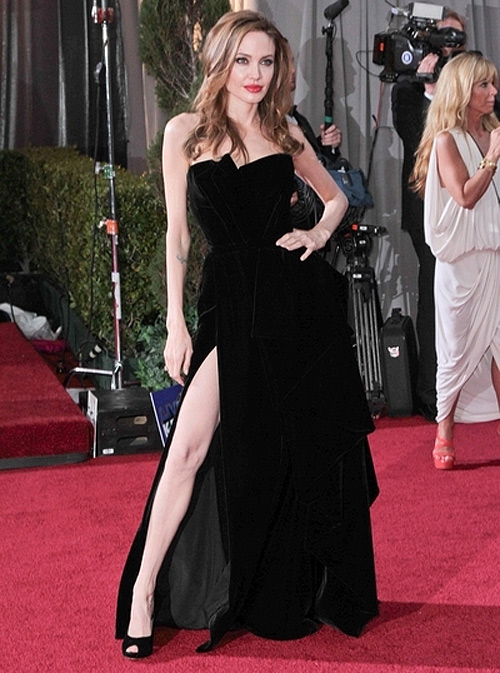 Below, Marilyn Monroe at the 1951 Academy Awards in a magnificent strapless over the shoulder black tulle dress from the 20th Century Fox wardrobe department. Image from Jewels du Jour.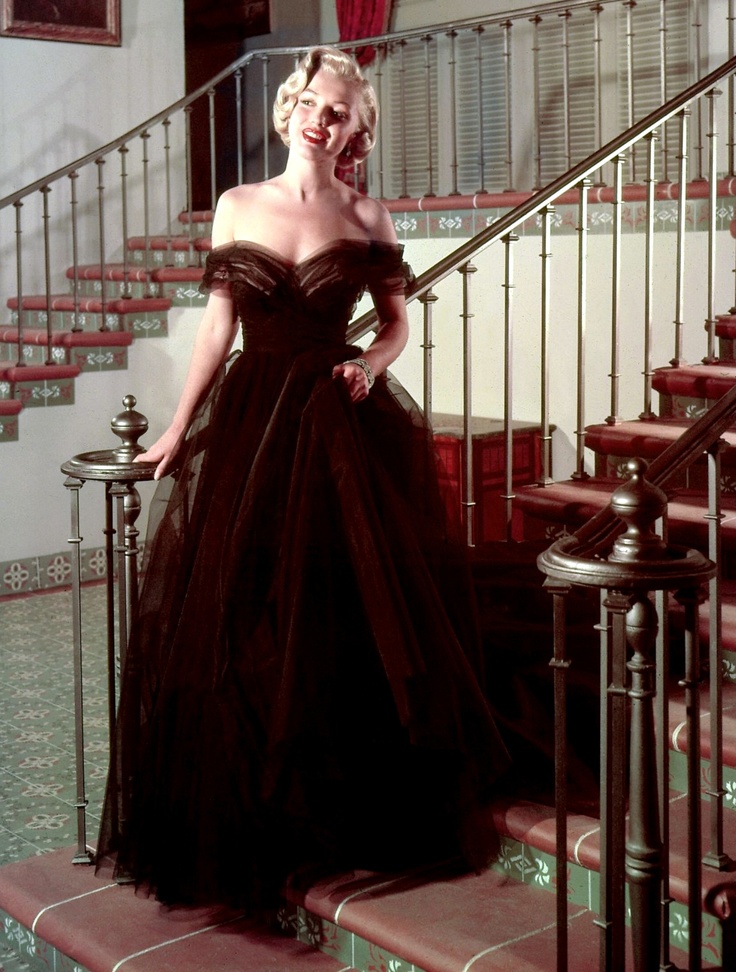 White gowns, while often harder to pull off, can be equally stunning. The Dior Couture below worn by Charlize Theron at the 2014 Academy Awards certainly is dramatic yet simultaneoulsy elegant. This dress was custom made and features a waist defining bodice with a dramatic V neck detail. The waist is further accentuated with the peplum bodice embellished with crystals. Image from the huffington post.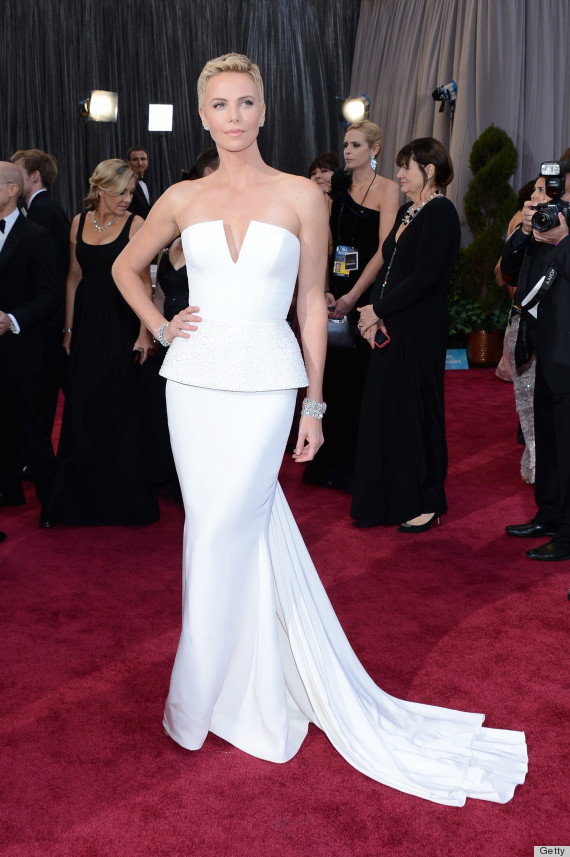 HOLLYWOOD, CA – FEBRUARY 24: Actress Charlize Theron arrives at the Oscars at Hollywood & Highland Center on February 24, 2013 in Hollywood, California. (Photo by Michael Buckner/Getty Images)
Angelina Jolie again looking spectacular at the 2004 Academy Awards in a lovely white silk satin halter gown by Marc Bouwer dress with a plunging neckline. Photo from NY daily news.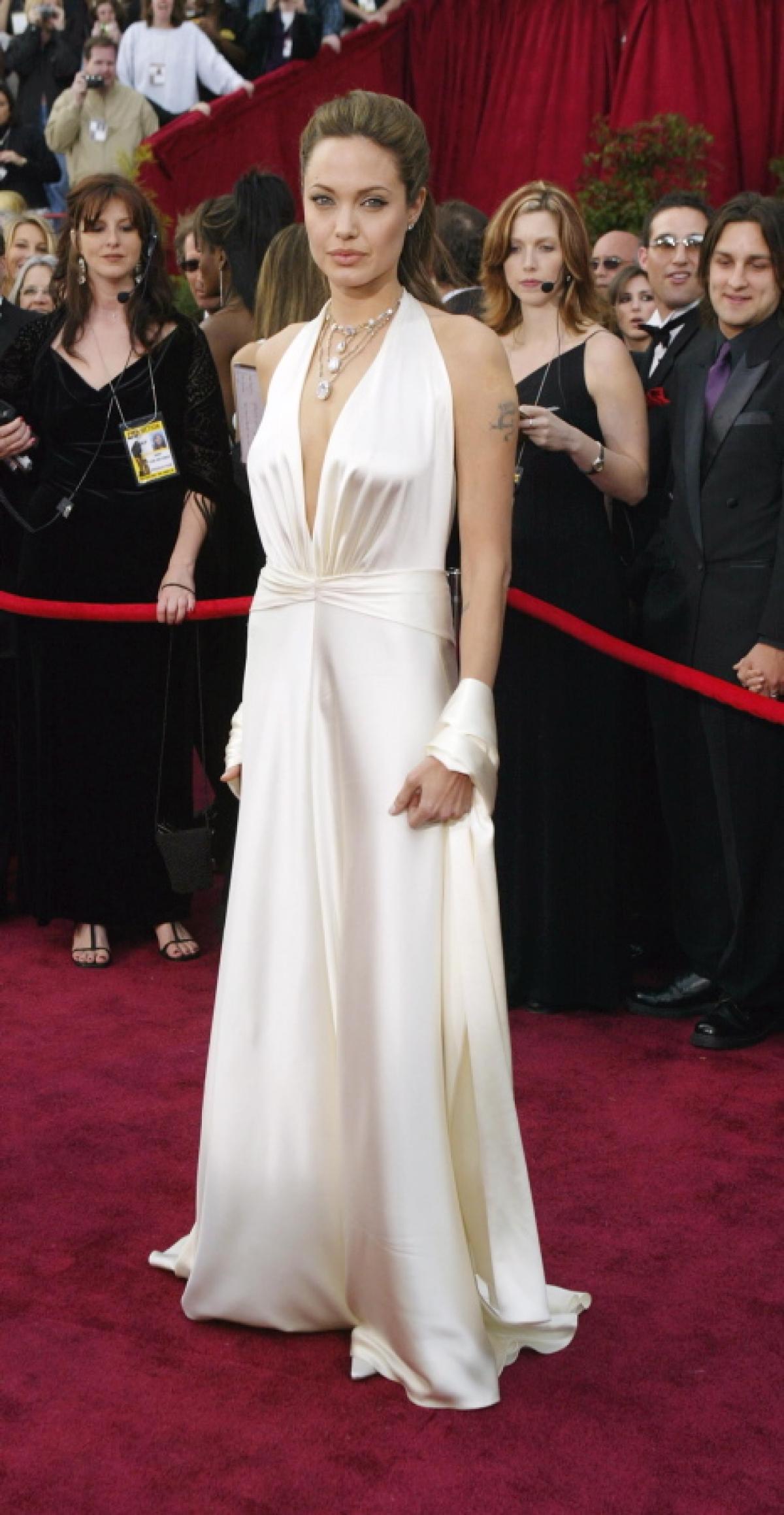 With the drama of a red dress, the styling has to be simple yet spectacular to balance the color. Nicole Kidman at the 2007 Academy Awards in red Balenciaga dress with a dramatic neckline bow is both. Front image from people.com. Back view image from China daily.
Jennifer Garner in a dramatic and vibrant orange wore vintage Valentino gown with flare at the 2004 Oscars. Image from style bistro,
Keira Knightley at the 2006 Academy Awards in a plum taffeta dress by Vera Wang was a showstopper complete with twisted shoulder strap and fishtail gown. Photo from glamour.com.
Cameron Diaz's was spectacular, literally, in an embellished champagne Oscar de la Renta gown at the 2010 Academy Awards. Photo from online.com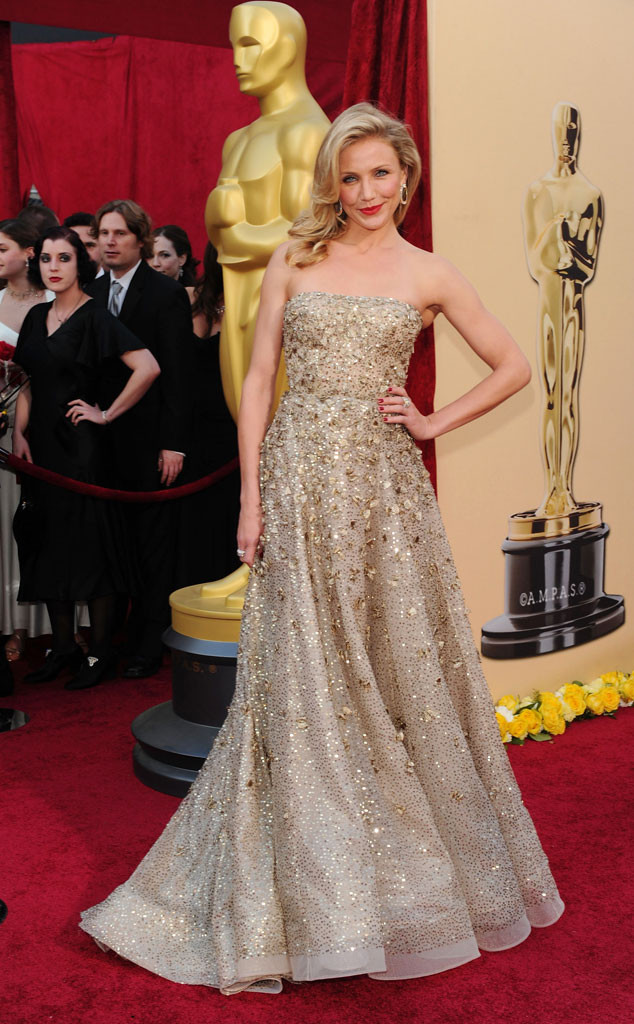 I can't wait to see what glamour this years Academy Awards will set forth.