So New Years resolutions have been made and number one on my list this year is the usual suspect, to get in better shape. I suspect you may have a similar resolution. As long as we are going to be exercising, why not look great doing it.
Below are some of my recent finds. If you are interested in a particular item, there is an embedded link in each picture below to make it convenient for you to click on the item and get in time for your next outing.
For exercise tank top a good choice is the Moving Comfort Vero Shimmer for good support while active…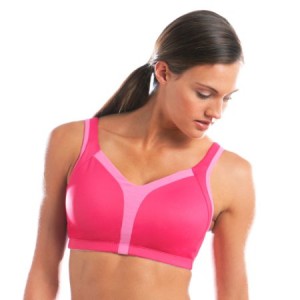 Layer a hoodie over it the exercise top. The Pearl Izumi below has a slimming profile. It comes with a kangaroo pouch to warm your hands as well as a high front collar to protects against winter weather. It also has hole in the hood for a ponytail!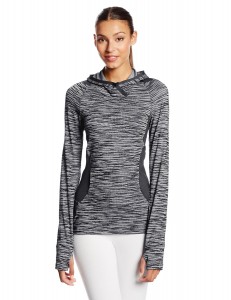 Top with a shell for extra protection in cooler weather. The Saucony Women's Breeze Vest is a great choice…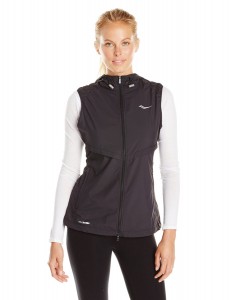 Below, the Oiselle Women's Charcoal Joggings come with rave reviews. They are slenderizing. The seams are flattering. The pocket for the phone does not dig into your hip bone. They don't chafe. They are reported to have "butt-lifting magic". Shown in feature image above as well.
CEP Women's Progressive+ 2.0 Run Socks compression stocking to wear against the skin if you are so inclined…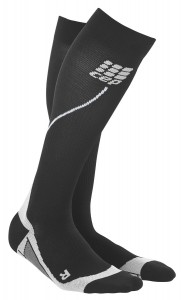 The running shoes from Brooks, the Ghost 8, feel great with good support.  They are our new family favorite!
Strap on your fit bit…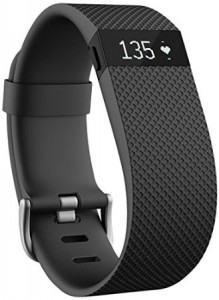 For the chilly weather be sure to wear gloves if you run outside. A good choice is Brooks Women's Pulse Lite Reflective Glove.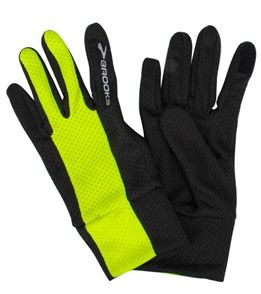 Don't forget to stay hydrated. This insulated S'well water bottle will keep a beverage cold for 24 hours or hot for 12. Metallic, high-gloss finish. Made from BPA-free, double-walled stainless steel. A vacuum seal keeps liquids and carbonation fresh. Don't overlook the fact that it looks smashing as well!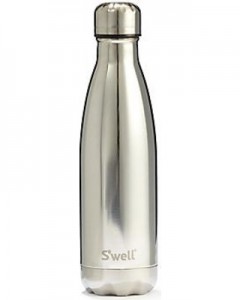 The Hydro Flask water bottles Double wall vacuum insulated stainless steel water bottle keeps drinks cold for up to 24 hours and hot for up to 6 hours. It is made of premium grade 18/8 stainless steel and is BPA free. It features high quality colorful powder-coated matte finish exterior that never sweats. As a bonus Hydro Flask donates 5% back to a charity and has a Lifetime Warranty.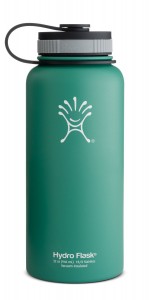 The Yeti, which has taken the exercise world by storm, holds 30 ounces of liquid. It can be used for both hot and cold liquids. It is made of kitchen-grade 18/8 stainless steel and is BPA Free. It keeps hot or cold for hours.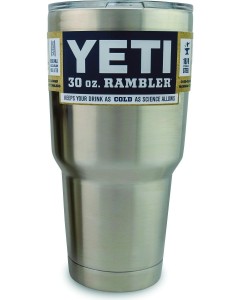 Maybe by the summer we will all be looking a bit more like the Kate Grace, known as Fast Kate, Olympic hopeful, Yale alumni, and model below from Oiselle's fashion show at New York Fashion Week…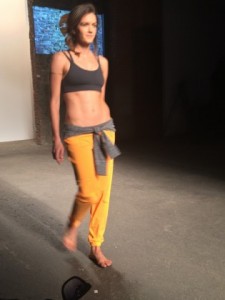 Feature image from fivemore.com