I love the holiday party season and getting dressed up. Somehow a long wool overcoat just doesn't do justice to a flowing evening gown. Capes, however, are a smart and stylish way to cover up in a glamorous and stylish way. Some of the runway pieces below are truly inspired. Below are some of my favorites. Just click on your favorite runway pieces to see an enlarged more detailed picture.
From Stephane Roland from all for fashion a white cap with an exquisite shape and movement to it. It is attention getting without being overpowering.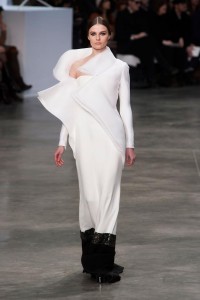 From Christian Dior Fall 2015 Couture Collection from Vogue.com a simple black shape with an unexpected twist.
Stephane Roland is no stranger to drama from all for fashion below. Long, flowing, and accented with fringe. How spectacular would this be for a winter wedding?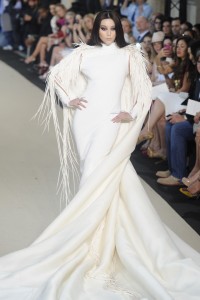 In his signature elegant style Valentino Fall 2015 Couture Collection from Vogue.com. Long, flowing, and understated. Would be a perfect accompaniment to any evening gown.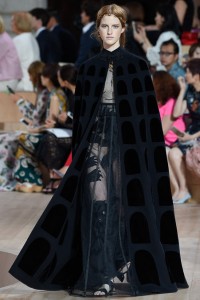 The Valentino piece again, worn closed with a dramatic neck piece for a completely different look.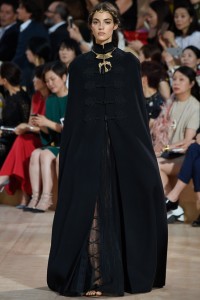 Perhaps my favorite piece from Stephane Roland from all for fashion below. Dramatic in white and full of texture.  Truly show stopping.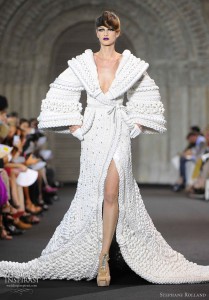 Below are some more recent finds, you are interested in a particular item, there is an embedded link in each picture below to make it convenient for you to click on the item and get in time for your next event.
A perfect accompaniment to the simple lines of the dress from Zac Posen, the Keyhole Cape-Back Mermaid Gown.
In a very traditional shape in a soft white, the Sofia Cashmere Fur Trimmed Hooded Cape.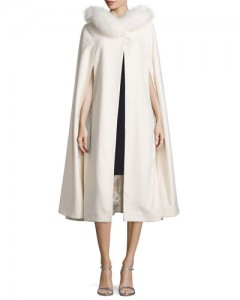 For the ultimate in causal city wear, See by ChloeTextured Double-Breasted Cape in Navy.  Looks smashing with jeans, but would pair equally well with a wool skirt or dress.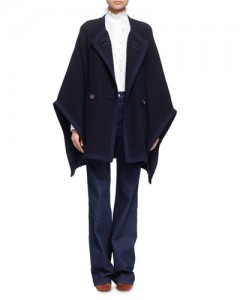 Simple city sophistication, the Fleurette Stand Collar Wool Cape. Clean lines make it uber functional.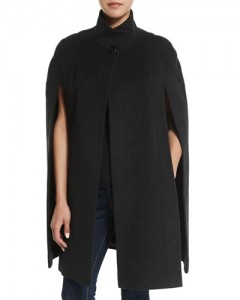 From Burberry in a camel color block print. Conservative without being boring.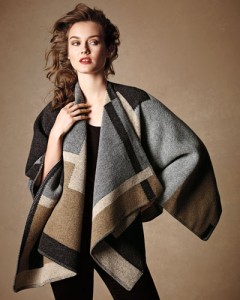 Can' t decide between a peacoat or a cape,why choose? The Chloe Double Breasted Cape Coat is both.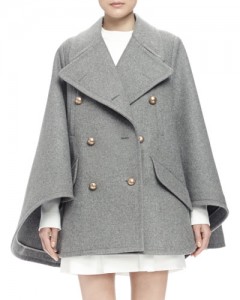 From Ralph Lauren the Soutache trim wool cape is Military-inspired cape made from lambswool and finished with soutache trim.