I love the turtleneck.  It is a classic.  They have been donned by the fashion icons of our time from Audery Hepburn to Jacqueline Kennedy Onassis to Catherine Deneuve to Marilyn Monroe.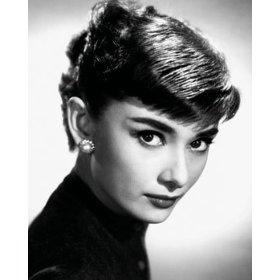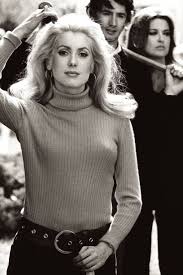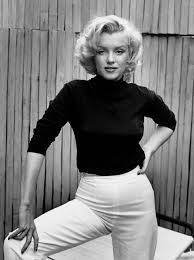 They always look polished.   With a touch of spandex, they are form fitting and flattering for most body styles.  Most of all, they are warm when the weather gets cold.  There has been a resurgence of turtlenecks recently as well as a reinterpretation of their purpose. Who would have ever imagined such a work horse staple finding its way on the runway.  Yet here it is…on the runway…
As a sheer over a black bustier and relaxed trousers by Vera Wang.
Paired with a satin tulip skirt by Christian Siriano.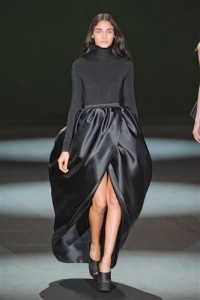 As a wrap dress by Celine.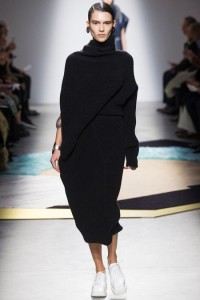 As a flawless backdrop for an attention getting skirt from Giuseppe Zanatti.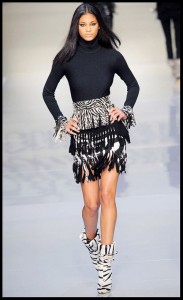 Here are some wonderful pieces that you may wish to consider adding to your wardrobe.  From Vince this sleeveless top is great for layering under a jacket at office or paired with jeans…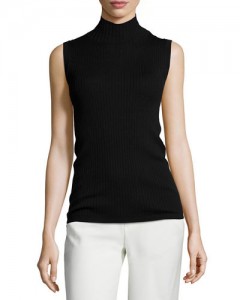 From Atticus in a wool sweater great with jeans or a camel skirt…
With rolled sleeves from Kate Spade in a lovely pink and perhaps skinny jeans…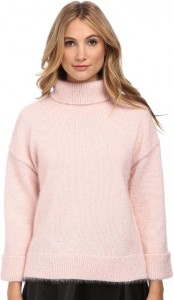 In mohair from Michael Kors, great paired with a belt and a flowing skirt…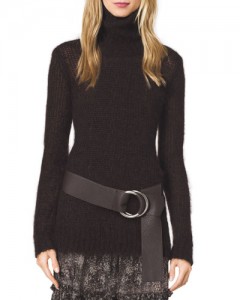 As a sweater with the cable-knit look…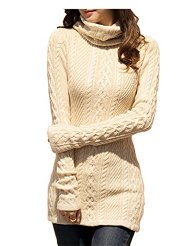 From Alex Stevens.  For a man, or to get the boyfriend look with jeans or riding pants…
In a glittery look to dress up or down with skinny black slacks or a short wool mini skirt or even a long flowing silk maxi.  As a bonus it is from H&M so is very budget friendly…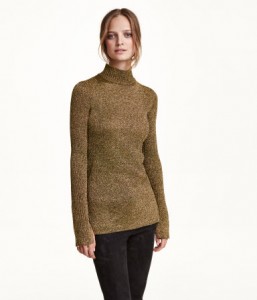 For a pull on and have a ready to go ensemble from Calvin Klein.  It would make a great travel dress.  Pair it with a jacket and boots for a meeting, then add earrings and heels for the evening…
In a cashmere dress, this would look great with long boots and a long thick gold chain for a casual day look.   Change to pumps and dramatic earrings for a night out…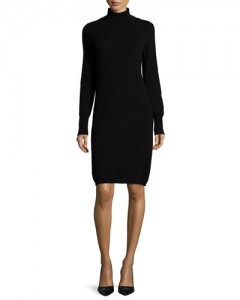 In outerwear…
From Michael Kors as a poncho sweater…
From Calvin Klein in down jacket…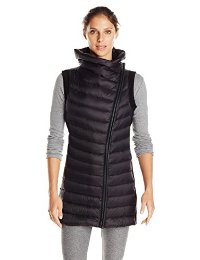 As an extreme, how can we forget these Margiela dresses from their Fall 2008 runway collection?