I love sweater dresses.  They are fun and versatile. They come in solids and patterns.  They can be layered.  They can be dressed up or down.  They can go from the the runway to the office to the store. Check out some of my favorites.
Below Proenza Schouler Black Ribbed Knit Sweater Dress:  It can be worn by itself, with a turtle neck, or with a collared shirt as shown.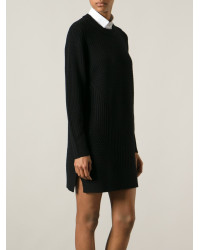 Charcoal Gray Stelen Annex Sweater Dress In Coal paired with slacks for a completely different effect.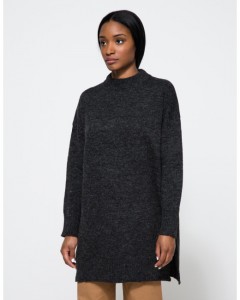 Add a collar and a contrasting hem for a yet another look as in Cynthia Steffe's sweater dress…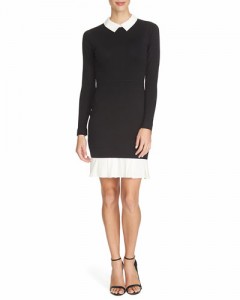 In color blocked sleeves by Magaschoni Cashmere…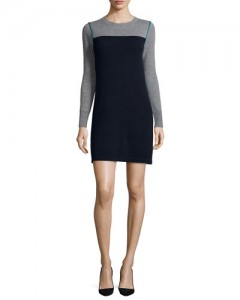 From Alexander Wang with zipper accents…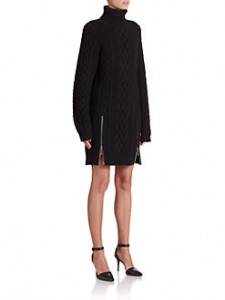 With stripes from Madison Los Angeles…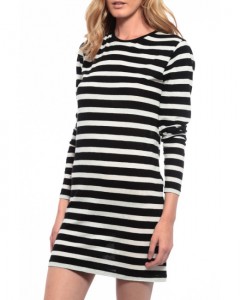 With Fairisle look from Blue Motion…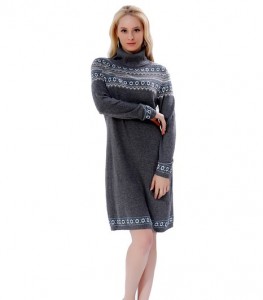 JOA Pink Mock Neck Sweater Dress paired with turtleneck.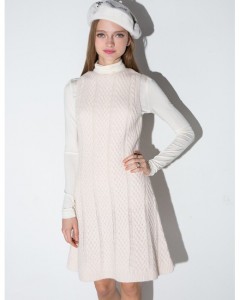 In a burst of color in a super mini from V28…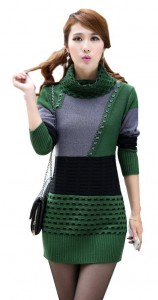 For the maxi look as in Vogue…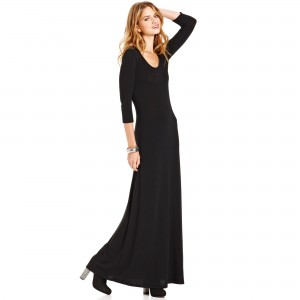 With or without sleeves…
From Theory in Cashmere…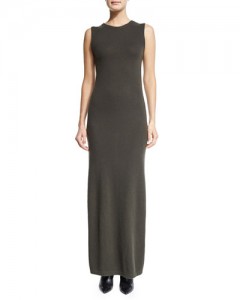 From Halston with a lace back…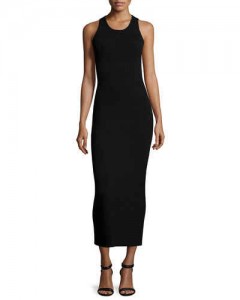 I don't know about you but all these dresses make me want to Go go get one.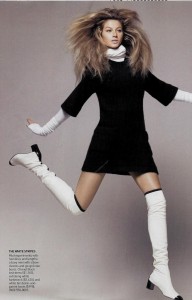 Above black knit dress paired with turtleneck and Gogo boots. Chanel Black Knit Dress $1,165, boots $995, Vogue.
Feature photo: Christian Dior, Vogue Netherlands